The printout feature is already available in Amazon Alexa. But that is limited with few Printers and needs a long setup. Now Amazon rolls out the new feature, and you can ask Alexa to take a printout from your printer. When your printer supports cloud print, You don't need a PC for taking printouts like a Shopping list. You can ask Amazon Alexa to take printouts from your printer. For minimal tasks, you don't have to access the PC every time. Even if it is a business tactic where Alexa can order an ink refill when your printer drain, It is an excellent feature to add up; when you order Ink cartridge through Amazon Alexa, you can get a 10% offer.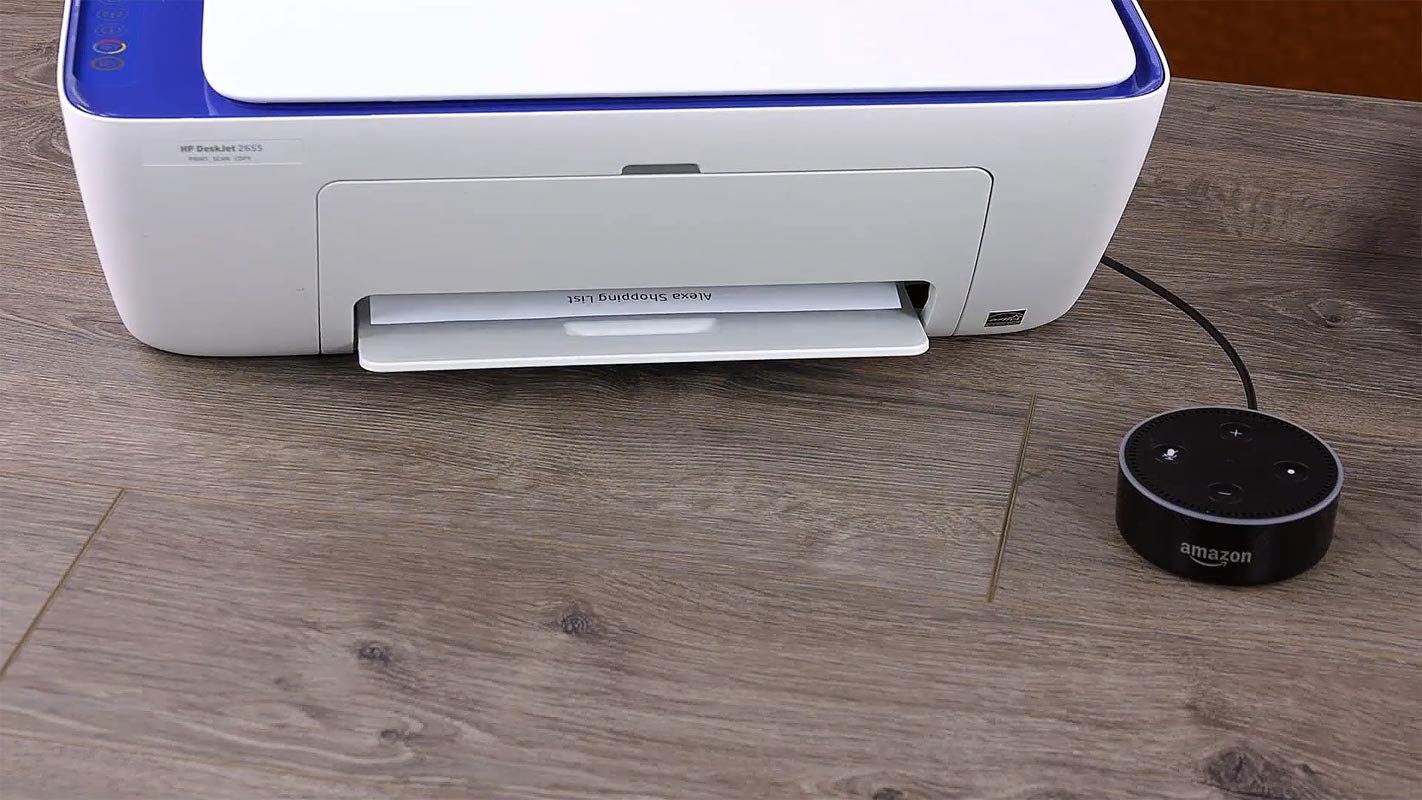 Amazon announced a new feature of Alexa today. You can now print out your everyday items by using Alexa with your voice command. Now you can command Alexa to print your to-do lists, kid's notebook pages, news from any newspaper and games like Sudoku, crossword puzzles, and many more.
What is Amazon Alexa Printing Feature?
The leader of printer-makers, HP, did a lot of work for bringing voice control in its products. HP made the apps to communicate with Google Assistant, Cortana, to get print with voice commands. In early 2018, hp enabled the Alexa to print from its products with voice commands. And now, Amazon developed a new feature to allow its voice assistant to connect with any eco-enabled printer. Now you don't need any app unique app to connect with Alexa for printing items from your printer. You have to have an eco-enabled printer.
How Does This Feature Works?
This feature requires a second-generation Echo device or higher and an IPP-Enabled compatible printer from any maker like HP, Brother, Epson, or Canon. The good news is that your existing printer may work with this new feature. To check the compatibility, say, "Alexa, discover my printer." Alexa will automatically search and find your printer and connect with it for printing. You can manually add your printer in the Alexa app if Alexa cannot discover it. Similarly, you can remove your printer any time from Alexa using the Alexa app.
What Can Alexa Print for You?
Alexa can print some of Alexa's content like to-do lists, shopping lists, or tomorrow's schedule. But most of the material Alexa fetch from third parties like Amazon, Los Angeles Times, and JumpStart Academy for printing the educational sheets, puzzles, recipes, and more things.
Does Alexa Print have Limited items?
As announced by the Amazon, Alexa can only use a pre-selected list of commands to print selective lists. It means you can ask Alexa to print a to-do list, shopping list, or the other things like crosswords or games from Los Angeles Times, recipes and worksheets from JumpStart Academy, etc. But you cannot integrate a third party with Alexa like you cannot ask Alexa to print the document you are working on, or any specific web page or your word document. So, the Alexa printing feature is limited to the pre-defined list by Amazon.
List of Supporting Commands for Alexa Print Feature

Alexa made printing more comfortable and fun too. There is a list of commands that Alexa understands to print specific items. Here is that list:
"Alexa, print my shopping list."
"Alexa, print my to-do list."
"Alexa, print a crossword puzzle."
"Alexa, print me today's crossword."
"Alexa, print me today's crossword answers."
"Alexa, print me last Sunday's crossword."
"Alexa, print me last Sunday's crossword answers."
"Alexa, print a Sudoku puzzle."
"Alexa, print an easy maze."
"Alexa, print a first-grade addition worksheet."
"Alexa, print a third-grade multiplication worksheet."
"Alexa, print a fourth-grade solar system worksheet.
"Alexa, print a second-grade spelling worksheet."
"Alexa, print a worksheet about letter sounds for kindergarteners."
"Alexa, print a coloring page."
"Alexa, print a coloring page with ocean animals."
"Alexa, print a chicken recipe."
"Alexa, print a salmon recipe."
"Alexa, print a test page."
"Alexa, print graph paper."
"Alexa, the print lined paper."
The list shows that Alexa can be a handy tool for those who work from home or teach their children at home.
How to setup Amazon Alexa Print feature with your printer?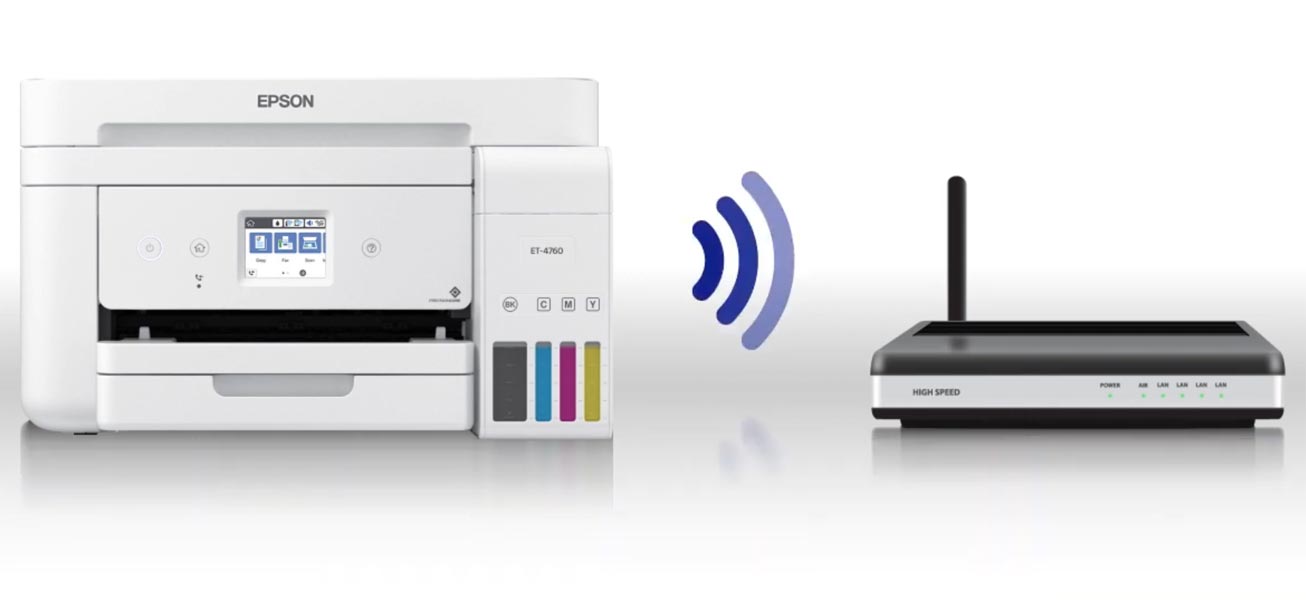 The process is simple. Both your Printer and Alexa devices should be in the same Wi-Fi network. After the connection asks, "Alexa, discover my printer." It will automatically add the printer to your connected devices. After that, you can ask supported commands for different options. If you didn't have a cloud printer, You have to follow other methods, Which will vary based on the manufacturers. I will add the respective links for setup below.
Extra features
Alexa can intimate you when the ink level drops down to a certain level. It can also pre-order the ink when it drops to 10% or whatever you select.
Wrap up
The main focus of all Amazon Smart products is to increase Online Shopping. But the features along with that is useful for us. Amazon tries its best to add new features. Recently they added a facility for AT&T users to make calls from Alexa device. Amazon made it very simple and easy to get the print of particular items from your printer. It is moreover like printing from your Android mobile. But instead of searching and manual way, Alexa using an automated process. You must be happy if you had to prepare your kid's worksheets with hands. Do tell us about your experience with the Alexa printing feature in the comments below.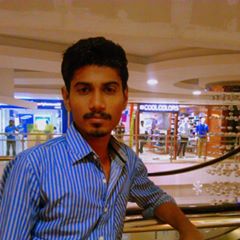 Selva Ganesh is the Chief Editor of this Blog. He is a Computer Science Engineer, An experienced Android Developer, Professional Blogger with 8+ years in the field. He completed courses about Google News Initiative. He runs Android Infotech which offers Problem Solving Articles around the globe.