Getting banned by Whatsapp is worse. It is a Common app everyone is using currently. Unfortunately, not everyone knows that They can block them on WhatsApp. Well, your phone number can get banned from using WhatsApp when you engage in certain acts. Every social media platform has policies, and the people who register to use the platform must adhere to the guidelines. When you go against the policies of any platform, you'll be banned/restricted from using the platform. Such is the case with the popular WhatsApp messenger. Some users can be prohibited from using instant messenger, especially about the developer's set policies.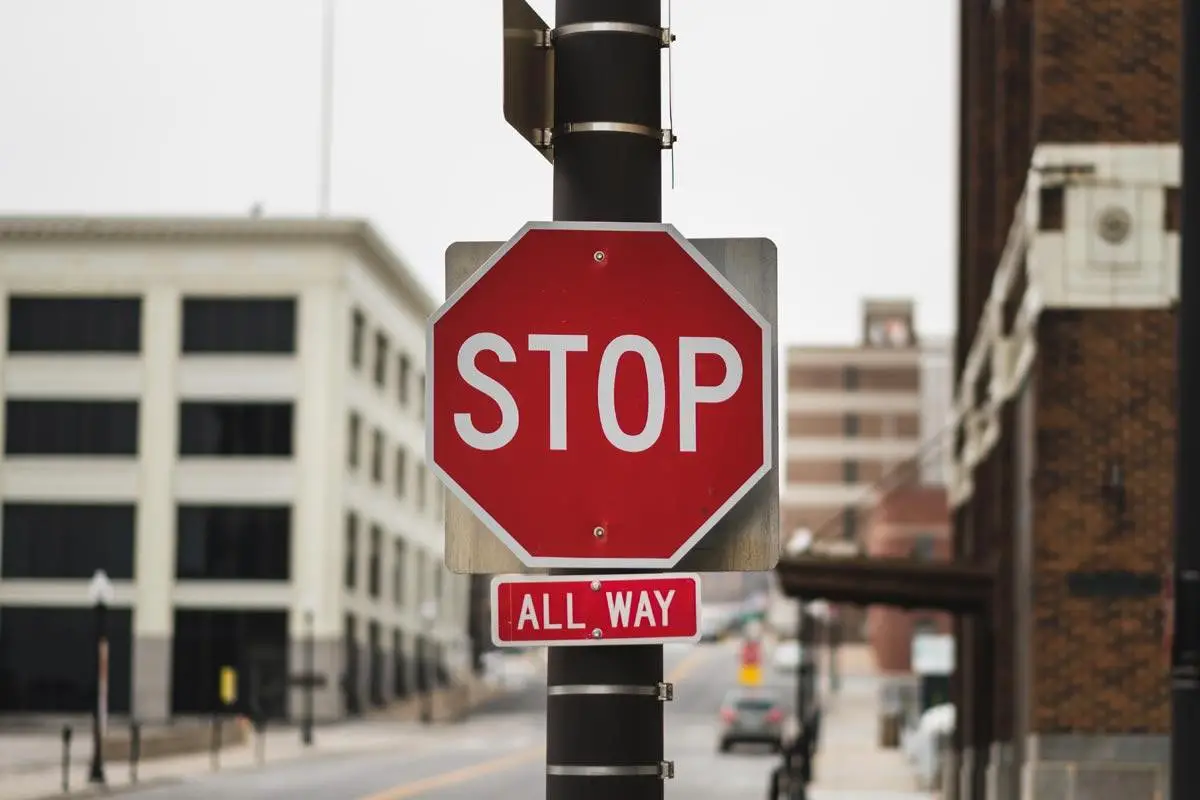 Why is WhatsApp banning accounts?
A lot of people are beginning to misuse the application. Now, people try to carry out malicious and spam activities using the platform, which is affecting the platform's reputation. Therefore, in a bid to regain people's trust and curb these misuses, WhatsApp does not move to ban some users' accounts, and they can't reactivate and use the platform anymore using the restricted mobile number unless they contact the support team.
Much fake news we hear today is emancipated from WhatsApp spammers. This has made some people look for alternatives, and WhatsApp is trying to fix this. The company has now reported that it will ban close to 2 million accounts every month.
This approach is believed to minimize the spread of misinformation, abuse, illegal porn, spam, and fake news on WhatsApp. Also, the company expressed that it will be fighting against spam automated behaviors and bulk messaging. "Regardless of the intent, automated and bulk messaging violates our terms of service, and one of our priorities is to prevent and stop this kind of abuse." – WhatsApp.
Up to 2 Million WhatsApp accounts will go down every month; yours may be among them!
Facebook-owned instant messenger, WhatsApp, has over 2 billion active users worldwide. The platform is arguably the most used social media/instant messenger app. However, since it appears some people are trying to take advantage of this populous platform to explore their spam activities, the company is now moving to ban up to 2 million accounts every month.
The company is bringing in machine learning technologies that it will use to trace and monitor fake accounts or accounts that promote spam activities to ban them from accessing the platform. Although, humans will be 25% involved in the whole process of banning users' WhatsApp accounts. The intelligent algorithms used by WhatsApp of recent are pretty much efficient in their result. Soon, fake WhatsApp accounts won't be available on WhatsApp, and the place will be one of the safest instant messengers for everyone.
Whatsapp want People to Stay on their App
If Whatsapp didn't handle the Spammers, People would slowly move to other messaging apps. The number of people using WhatsApp is desperately growing every day. Now, many 3rd party apps mimic the actions of the actual App. Many spammers are not trying to leverage the free, end-to-encryption of WhatsApp messenger to exploit the fake news and do many other things. It is now quite appalling that one can hardly stay for a whole day without receiving a random message. And mostly, the irrelevant message(s) come from casual users who do not have their mobile numbers saved on their devices.
This move is pioneered by the parent owner of WhatsApp, Facebook. Hopefully, after WhatsApp must have banned a huge million fake accounts within a couple of months, most spammers exploiting the platform will no longer be available to leverage the "freeness." They will still release more official updates about this approach from the company, and we won't hesitate to tell you about them.
However, at the moment, while the WhatsApp ban seems to be geared toward Indians due to the upcoming primary election coming up in the country, we would love to let you know that it applies to all users worldwide.
Why is the ban very high in India?
The number of prohibited WhatsApp accounts is increasing every day in India. However, it seems the WhatsApp ban is very high among Indians. Within the space of three months, over 2 million WhatsApp accounts have been banned. WhatsApp said the reason why it banned those accounts was as a result of bulk or automated behaviors associated with the arrangements.
Whenever Indians get close to running a primary election, there will be many spam messages from different numbers. Hence, the company's security sector is trying to ensure people do not engage in election malpractices using social media or instant messenger.
From statistics, over 200 million Indians are using WhatsApp messenger; the country falls among the highest application users. WhatsApp will not only ban Indian users' accounts but every account that goes against its strong policies.
What actions can lead to my WhatsApp account getting banned?
You get banned from using the platform when you engage with actions not in line with WhatsApp policies. Some of the company's activities flagged as violating include sending bulk or automated messages. But, still, you can recover your account even after being banned; this works if you're sure you never engaged in any of the actions flagged by the company as "illegal."
Also, when you practice either of the below actions, your account may be banned too;
Creating a WhatsApp group and adding so many people who don't have your number saved on their device

We are installing a 3rd party WhatsApp app such as GB WhatsApp, WhatsApp plus, and the likes.
How does WhatsApp ban users' accounts?
There are different ways through which WhatsApp detect and ban some users' account; these ways include blocking at the point of registration, through your messages, and other people's feedback.
During Registration
Usually, you will receive an SMS message or a phone call when trying to open a new WhatsApp account. When you input a mobile number to verify your new count, the intelligent WhatsApp algorithms check through the database to see if your network has previously tagged with any form of suspicious activity. The system will immediately block your number; it detects traces of malicious engagements with the mobile number.
Block from the message
The company WhatsApp can trace suspicious accounts via the intensity of a user's activity. For example, using a WhatsApp account to send over 100 messages to different people in 15mins will attract a ban. Just in case a spammer gracefully bypassed the registration process, this is another way WhatsApp bans its users.
Other people's feedback
If many others have reported your number to be associated with fraud or spam, WhatsApp won't hesitate to track down your account. People's feedback about your account is treated with the utmost care, especially now that the company is trying to sanitize the platform.
How to know your account has been banned?
Once your WhatsApp account is banned, you won't be able to access it anymore. Instead, you'll see this message on the window; "Your phone number is banned from using WhatsApp. Contact support for help."
So, when you see a message such as the one above, it is quite unfortunate that your account has been blocklisted. All you need to do is find a way to unban/reactivate the report again. Or, else, you can get a new mobile number.
How to reactivate a banned WhatsApp account?
Yes, it is possible to get back your WhatsApp account if it is banned unjustly. All you need to do is to contact the WhatsApp support team and open a ticket for your account to be reactivated. Nevertheless, below are the possible ways through which you could get your account delisted from the blocklist.
Un-ban Temporarily Blocked account
Suppose you have a timeline in your blocked Whatsapp. Don't worry; you will automatically unban from Wahstapp after the timeline expiry.
Un-ban Permanently Blocked account
There may be a chance you can't even open the App. You'd have to check out and identify the reason(s) why you got blocklisted, and the team at the WhatsApp support center will scrutinize your request to see if It should reactivate your account. During that time, you can contact them using the below ways.
Contact Whatsapp- Contact Official Site, Email ID- support@whatsapp.com
If the team is convinced of your reasons, it takes 48 hours for a banned WhatsApp account to be reactivated. On the other hand, if your appeal is not accepted, your account can never work again.
This is quite unfortunate, and because WhatsApp is becoming more aggressive on how users misuse the platform, the best way to avoid a ban is to stick to the right things. WhatsApp will ban over 2 million accounts monthly; play safe so that yours won't be among them.
Tips for staying safe and avoiding the WhatsApp ban
Don't Install Third-party Whatsapp clones.
For business purposes, always inform the 2nd person(s), your partners, or clients to save your mobile number on their device. You can also use two Whatsapp accounts for Personal and official usage.

Don't engage in sending automated messages.

Make sure the news you're broadcasting to people is legal and actual; stay far off from fake news.
Finally, you may be lucky to get your account reactivated even after it is banned. Contact the WhatsApp support team if your account is prohibited and request reactivation by submitting your reason(s).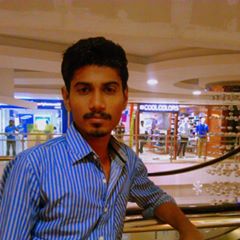 Selva Ganesh is the Chief Editor of this Blog. He is a Computer Science Engineer, An experienced Android Developer, Professional Blogger with 8+ years in the field. He completed courses about Google News Initiative. He runs Android Infotech which offers Problem Solving Articles around the globe.