Bluesky, the decentralized social media brainchild of Twitter co-founder Jack Dorsey, has reached a momentous milestone by surpassing one million registered users. This achievement is particularly noteworthy given the surge in demand for an alternative to the recently rebranded "X," now under the ownership of Elon Musk. The platform's popularity surge speaks volumes about the need for diverse, user-centric social media spaces. Bluesky's momentum exemplifies a growing shift towards platforms prioritizing decentralization and community-driven experiences. This achievement solidifies Bluesky's position in the social media landscape and highlights the appetite for innovation and choice among users seeking alternatives to traditional, centralized platforms.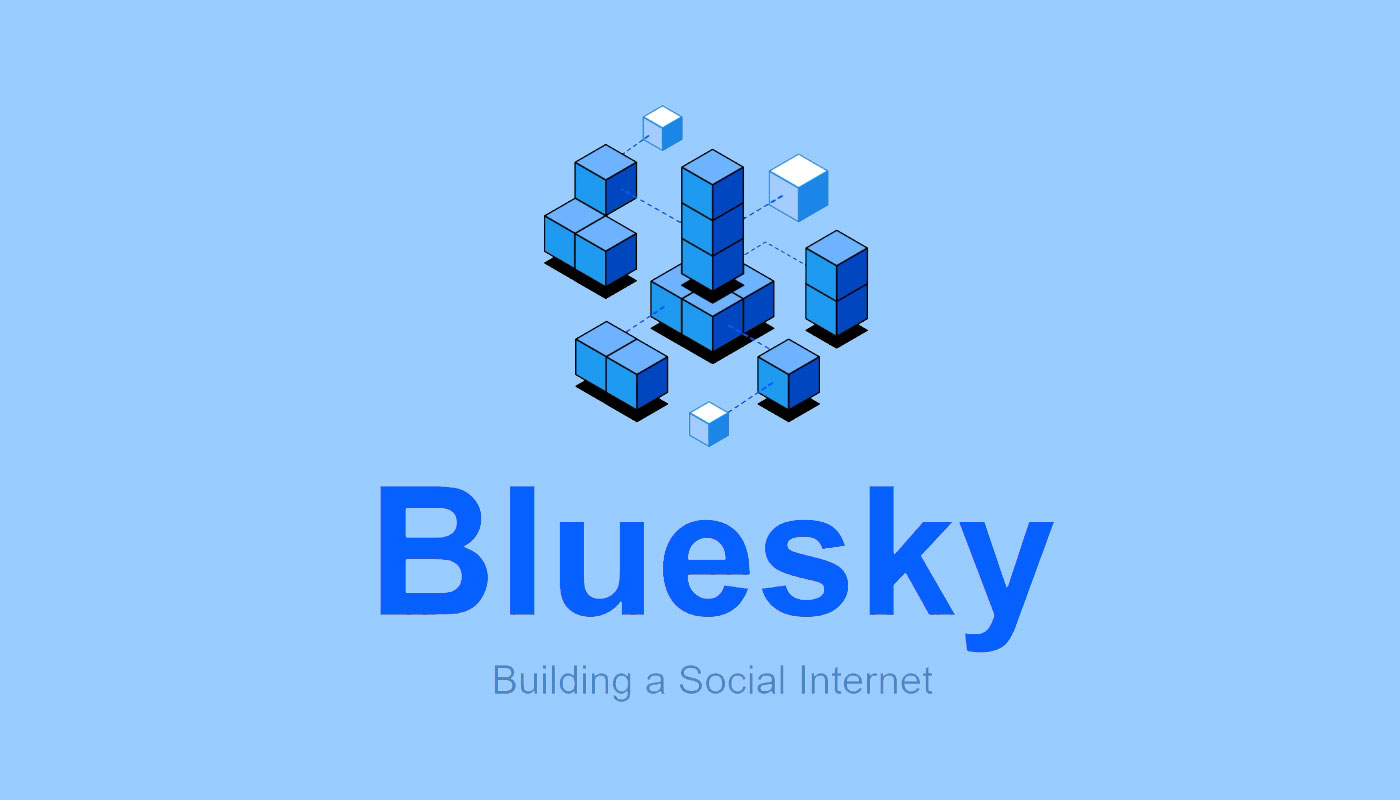 The Journey of Bluesky
Bluesky's journey towards a million users has been deliberate and cautious. Unlike its competitors, it opted for a measured approach, focusing on its initial adopters. Access to the platform is granted through a waitlist system and invitations from existing users, creating a sense of exclusivity.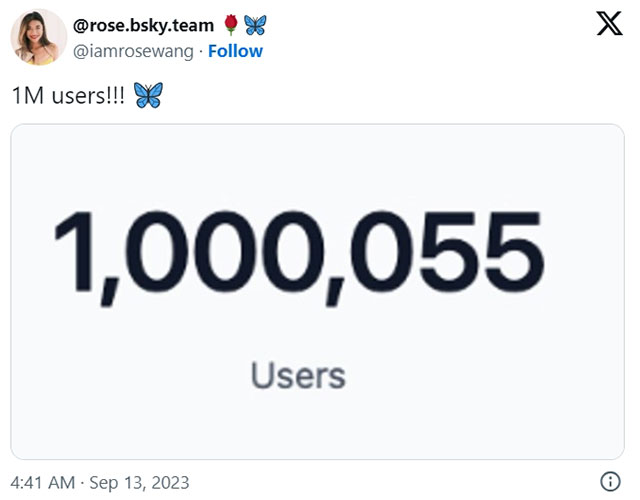 The Vision Behind Bluesky
Jack Dorsey's vision for Bluesky was ambitious from the start. He tasked developers with creating a "decentralized standard" for social media, aiming to establish an open protocol for public conversation that isn't controlled by any single entity. This vision, born and nurtured on the internet, set Bluesky apart.
The Musk Effect: Surge in Demand
The change in leadership at Twitter, with Elon Musk at the helm of "X," triggered a surge in interest in Bluesky. Musk implemented sweeping changes, including layoffs, alterations to content rules, and removing blue checkmarks for non-paying users, prompting many to seek alternatives.
Navigating Demand: Halting Sign-Ups
In a testament to Bluesky's popularity, the platform had to halt sign-ups due to an overwhelming surge in demand. This move responded to Musk's limits on the number of tweets users could read on "X," a decision that was eventually reversed.
Contrasting Approaches: Bluesky vs. Meta's Threads
Bluesky's measured onboarding process stands in contrast to Meta's Threads platform. Meta's decision to cross-promote Threads to existing Instagram users led to a rapid influx of sign-ups, with over 100 million users within the first five days. However, recent statistics suggest a decline in Threads' daily active users.
Bluesky's Unique Offering
While Bluesky's user base may be comparatively more minor in the grand scheme of social media, it represents a significant achievement for a platform that was, until recently, inaccessible to most. Team member Rose Wang announced that the app reached a million downloads in July, signaling a growing interest in the platform.
The Path Ahead
Bluesky's future remains promising. Users can customize their timelines as a decentralized social network by choosing their algorithms. Additionally, Bluesky's commitment to staying ad-free has led to the introduction of a paid domain service for user identity verification.
FAQs
How can I get an invite code for Bluesky?
To obtain an invite code, you can connect with existing Bluesky users or join the waitlist for access.
What sets Bluesky apart from other social media platforms?
Bluesky distinguishes itself with its decentralized approach, allowing users to customize their experience and prioritizing open, public conversation.
Is Bluesky planning to introduce advertising in the future?
No, Bluesky is committed to remaining ad-free to provide users with a clean, uninterrupted experience.
What are the key features that Bluesky offers to its users?
Bluesky allows users to choose their algorithms for timeline customization and offers a paid domain service for identity verification.
Can I still purchase invite codes for Bluesky on eBay?
While Bluesky aims for broader accessibility, some invite codes may still be available for sale on eBay, although this is not the official method for obtaining access.
Wrap Up
Bluesky's attainment of one million users is a notable milestone in the dynamic landscape of social media. Bluesky has emerged as a credible contender against the industry's dominant players through a systematic strategy and unwavering dedication to decentralization. This achievement underscores its potential to reshape the way we engage online. As Bluesky evolves, it pledges a distinctive and tailored social media encounter for its user base. 
This promises a departure from the conventional, offering a space where individuality and personalization take precedence. Bluesky's decentralized approach challenges dominant platforms, promising user control and deeper online community connections in a new digital era.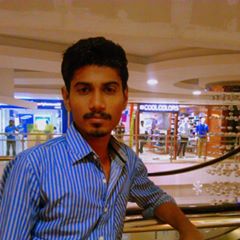 Selva Ganesh is the Chief Editor of this Blog. He is a Computer Science Engineer, An experienced Android Developer, Professional Blogger with 8+ years in the field. He completed courses about Google News Initiative. He runs Android Infotech which offers Problem Solving Articles around the globe.