In a groundbreaking move, Nio, the renowned Chinese electric vehicle (EV) manufacturer, has unveiled its inaugural smartphone at a significant event in China. This innovative device boasts cutting-edge technology and seamlessly integrates with Nio's fleet of vehicles. This marks a powerful stride towards a more connected and streamlined automotive experience. With this groundbreaking smartphone, Nio demonstrates its commitment to pushing boundaries and redefining the intersection of technology and mobility. The device promises to revolutionize how users interact with their vehicles, offering a seamless blend of advanced features and intuitive controls. This unveiling signifies a new era in the automotive industry, where smart technology and electric mobility converge to create a truly exceptional driving experience.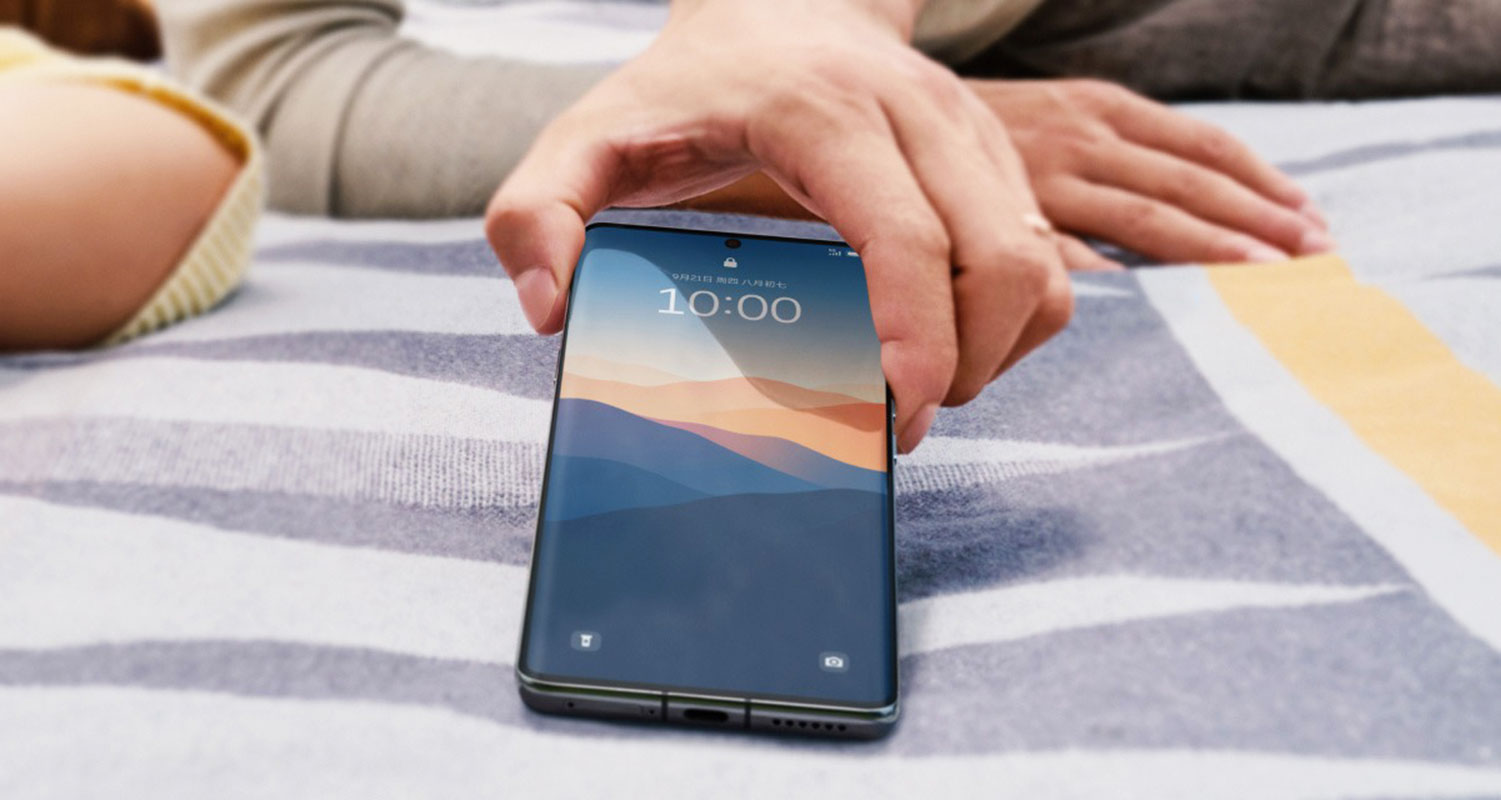 Car Maker Nio launched a Smartphone- Power at Your Fingertips: Snapdragon 8 Gen 2 Chipset
At the heart of Nio's smartphone lies the formidable Snapdragon 8 Gen 2 chipset. This powerhouse ensures seamless performance, enabling users to navigate many features effortlessly.
A Visual Feast: LTPO OLED Display
The smartphone flaunts a 6.81-inch LTPO OLED display, offering a staggering refresh rate of 120 Hz and a peak brightness of 1800 nits. With a resolution of 1440p, users can revel in a visual experience that's nothing short of spectacular.
Choose Your Arsenal: Memory and Storage Options
Nio allows users to choose between two memory options: 12 GB or 16 GB RAM. Additionally, storage capacity ranges from a generous 512 GB to a staggering 1 TB. This ensures that the device caters to a broad spectrum of user needs.
Camera Innovation: A Triple Threat
The camera module of Nio's smartphone is a testament to their commitment to innovation. Three powerful 50 MP cameras, each with unique capabilities, make up this formidable trio. The primary camera, featuring a Sony IMX707 sensor and OIS, promises breathtaking shots.
Ultra-Wide Perspective: Expansive Photography
The ultra-wide-angle shooter is situated in the top left corner, boasting a Sony IMX766 sensor and an impressive field of view (FoV) of 110 degrees. This ensures that users can capture more in a single frame, making it perfect for landscapes and group photos.
Zooming In: Periscope Telephoto Lens
The third camera in the bottom right corner is a periscope telephoto lens with a Sony IMX890 sensor. With 2.8x optical zoom and OIS, users can capture detailed shots from a distance.
Nio Link: Bridging the Gap Between Phone and Car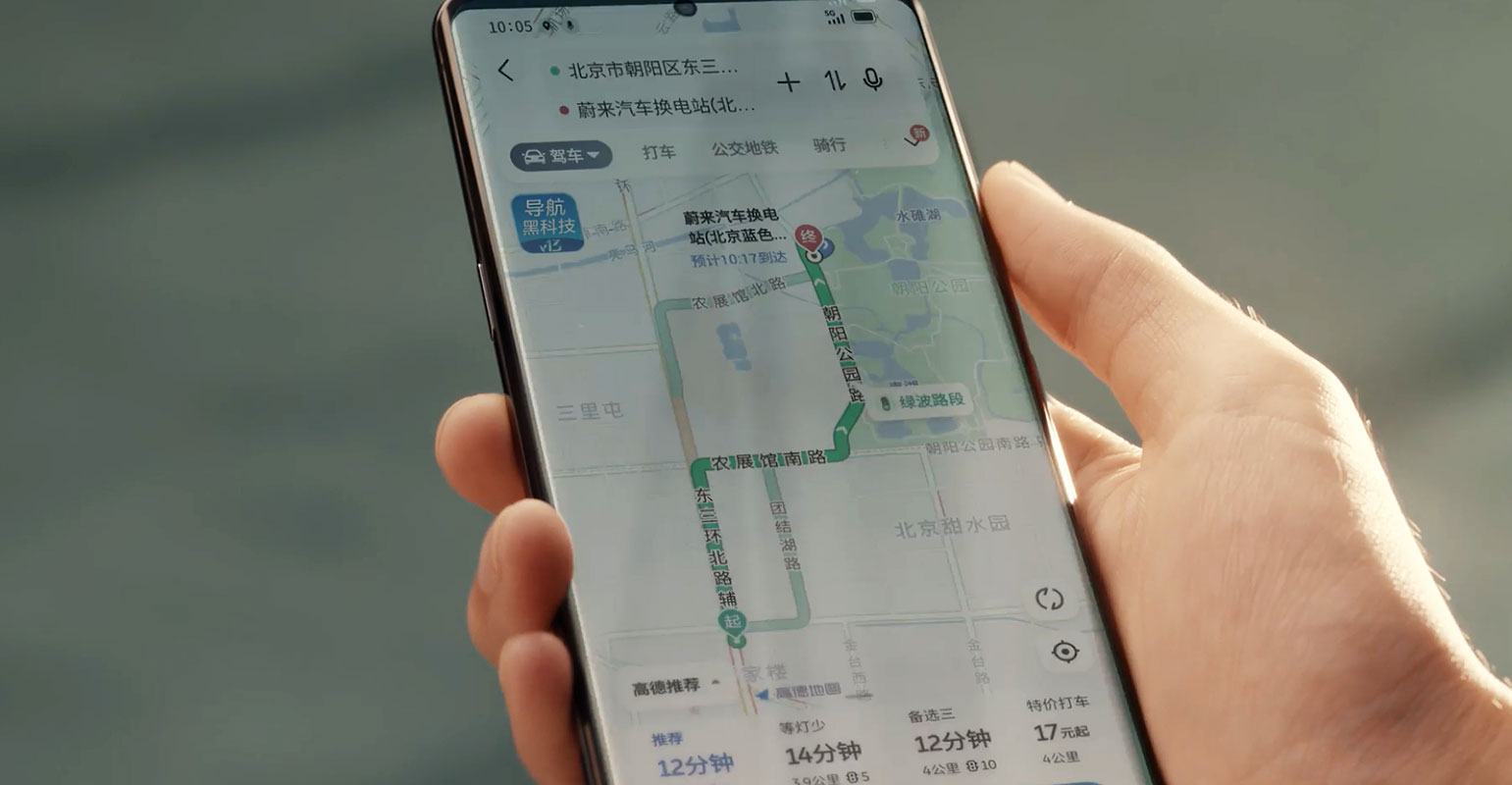 The Nio Phone has a dedicated app, Nio Link, revolutionizing how we interact with our vehicles. Through Ultra-Wideband (UWB) technology, the app facilitates seamless locking and unlocking of the car based on the proximity of the owner's phone.
Command Center: The Nio Phone in the ES8 Car
Placing the Nio Phone in the executive island of the ES8 car transforms it into a control screen for managing various aspects, from music to ambient lighting. This integration ensures a seamless and intuitive user experience.
Entertainment Redefined: Video Recording and More
The Nio Phone doesn't just stop at controlling the car; it extends to enhancing the entertainment experience. Users can record videos using the car's external cameras, opening up a world of content creation and sharing possibilities.
Simultaneous Functionality: Multitasking Made Easy
By connecting to the car as an external screen, the Nio Phone allows for the simultaneous operation of a second app. This feature proves invaluable for video calls and gaming, offering a level of convenience that sets it apart.
Security Beyond Par: Safeguarding Your Data
With expanded car access comes enhanced security measures. Nio has gone above and beyond to protect user data from malware and ensure robust encryption, both on the device and in the cloud.
Endurance and Resilience: Battery and Durability
The Nio Phone is equipped with a formidable 5,200 mAh battery, ensuring longevity even with extensive use. Supporting 66W wired fast charging, 50W wireless charging, and reverse wireless charging, it keeps up with your pace. Additionally, the device is IP68 certified, offering robust protection against dust and water.
Colors and Textures: Personalizing Your Device
Nio understands the importance of personalization. The Nio Phone is available in seven striking colors: Black, Light Blue, Gold, Dark Blue, Green, Gray, and Rose Gold. Users can choose between a glass panel or a leather-like texture on the rear, adding a touch of individuality.
Pricing Tiers: Options for Every Budget
Regarding pricing, Nio offers a range of options to cater to diverse budgets and preferences. The 12 GB RAM and 512 GB storage version starts at CNY6,499 ($900/€835). The 12 GB RAM and 1 TB storage option are priced at CNY6,899 ($950/€900), while the 16 GB RAM and 1 TB storage variant is available for CNY7,499 ($1,025/€965).
FAQs
Can the Nio Phone be a standalone device independent of Nio vehicles?
Yes, the Nio Phone is a standalone smartphone with all standard features.
What sets Nio's camera system apart from competitors?
Nio's module boasts three powerful 50 MP cameras, each with distinct capabilities, ensuring exceptional photography and videography.
Is Nio Link compatible with all Nio vehicles?
Yes, Nio Link is designed to work seamlessly with the entire range of Nio vehicles.
How does the Nio Phone prioritize security?
The Nio Phone employs advanced security measures, including malware protection and robust encryption, to safeguard user data.
Are there any additional accessories available for the Nio Phone?
Nio offers a range of accessories to complement the Nio Phone, including protective cases and charging solutions.
Wrap Up
Nio's venture into smartphones stands as a monumental achievement, exemplifying their unwavering commitment to innovation and the seamless convergence of technology. The introduction of the Nio Phone heralds a new era in user-vehicle interaction, promising a level of integration and functionality previously unparalleled. This device is not merely a smartphone; it's a testament to Nio's vision of a connected automotive ecosystem. With a comprehensive array of features meticulously crafted to enhance user experience, it sets a new standard for the industry.
This visionary leap forward showcases Nio's ability to transcend conventional boundaries, proving their mettle as pioneers in electric vehicles and tech sectors. The Nio Phone embodies a holistic approach to mobility, blending cutting-edge technology with a user-centric design philosophy. Its impact reverberates beyond smartphones, signifying a paradigm shift in how we engage with our vehicles solidifying Nio's position as a trailblazer in the automotive landscape.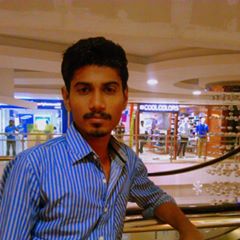 Selva Ganesh is the Chief Editor of this Blog. He is a Computer Science Engineer, An experienced Android Developer, Professional Blogger with 8+ years in the field. He completed courses about Google News Initiative. He runs Android Infotech which offers Problem Solving Articles around the globe.