Are you aware that any form of business around you can be contacted while at home? Yes, it is true. Some of us might be surprised and will be asking ourselves how possible can this be, but it is possible with the help of modern day technology. Different businesses offering different goods and services that can be found within the vicinity of your local residence contacted online, and customers can use this medium to purchase a product or service, sell or make an inquiry.
This incredible feature is Available with the help of the Google maps application. Yes Google, the favorite search engine which has offered different applications over the years such as Google Chrome, Google Play, Google Maps and so on. Each year from time to time they add new features to their applications, and this is one of the new features that is attached to Google Maps.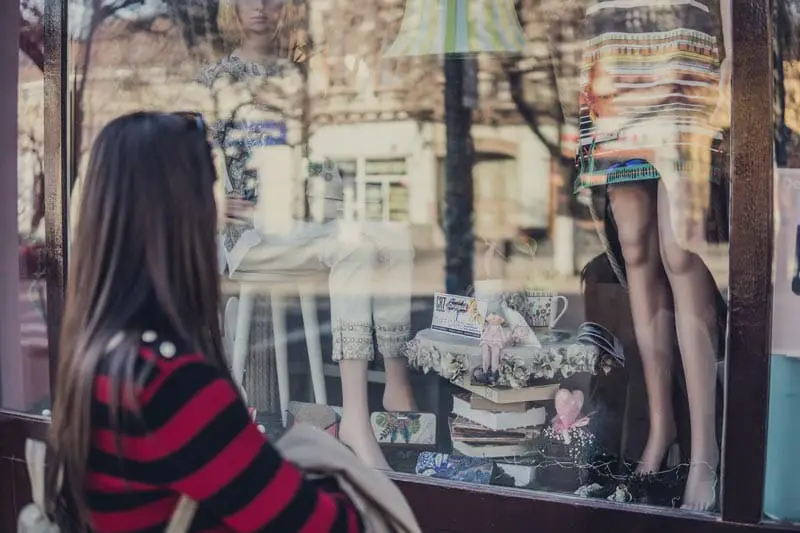 What Else Available in Google Maps Already
Google Maps is a web mapping service that has been developed by Google that offers its users satellite imagery, maps of streets, 360⁰ view of the roads, real-life traffic conditions known as Google Traffic and also directions for traveling either by car, foot, bicycle or any form of transportation. Once you have your mobile phone on you and you launch the Google maps on it, all these things listed above can be achieved without stress. It is much more than a navigational tool, and at the same time have plenty of features that can qualify it to be a social media platform. With the introduction of the Google Maps messaging feature, it has made a massive step into becoming a full social media platform.
Use of this New Feature
Since 2017, the ability to message businesses online has been available on Google but it was limited to the United States only and the business profile needed to search on Google. But now that it has been attached to Google Maps and spread through many countries, messaging businesses has become much more comfortable. It can be helpful in many ways such as a situation where you want to buy a pair of shoes; you can contact the store and check if they have your size.
How to Make Use of the Google Maps Messaging Feature
These few tips will direct you on how to use the Google Maps messaging feature to contact local businesses around you and make transactions possible. They are as follows;
How to Use- A Local Business Owner
This new feature on Google maps can serve as a great marketing tool for any kind of businesses. If you are a local business owner, this is how you should enable your Google maps messaging feature.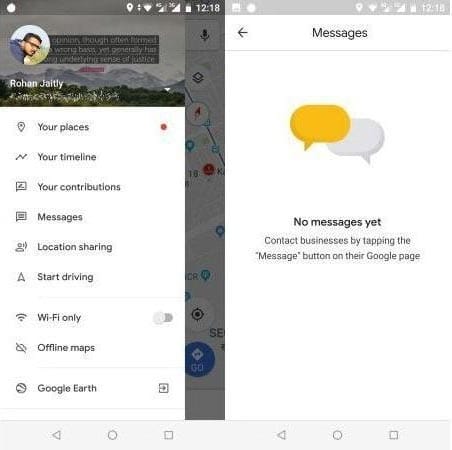 Firstly, you need to create a business profile or have a business page on Google. Below is an example of a business page.
Make sure to install the Google maps application on your device
Go to the settings that can be found by clicking the Menu bar( three short parallel lines or a hamburger icon that can be found at the top left corner of the application when opened)
Tick the Accept/Enable Google Maps Messaging option that will be found there
You have just enabled the feature and now messages from customers can be received at any time. It will appear on your phone as notification just like other social media platforms.
The above tips are for those business owners who would like to make use of the Google maps messaging to perform business transactions and communicate with their customers.
For a Customer
Google Maps messaging is the easiest way to keep in touch with your best store or company from your home without having to go out to the business area just to make an inquiry. If you are in search of a product or service around you, just search for their business profile on Google maps and send a message. Below are steps on how to go about it, they are;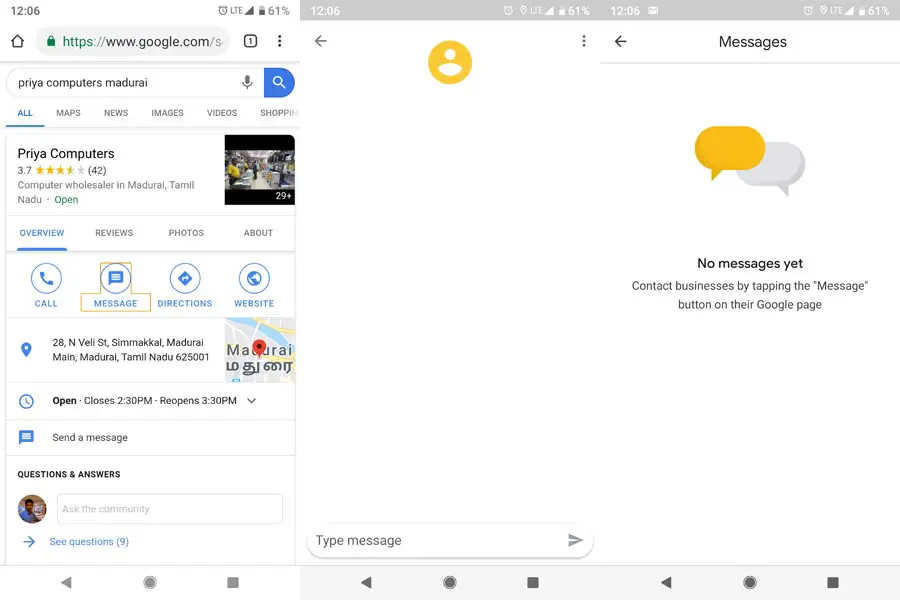 Make sure the Google maps application is registered on your phone
Open the app and search for the local business store which you wish to perform a transaction with
While on the business page, click on overview and then click on the message.
This action will create a messaging window between you and the business store, allowing you to inquire for information and place an order for their services.
You can now reach out to the store anytime you wish to.
Save yourself the stress of moving about, searching for a particular commodity when you can't search for it and see if it is available while you sit at home. This will make business transactions much easier.
Features And Benefits
The following below are some features and benefits that are enjoyed from the use of this Google maps messaging app. They are as follows;
It makes use of data only, there will be no extra charge
It is the same type of chat you have on other social media platforms
Business chats are separated from personal chats, so there is no way you can send something personal to a business store, for example, sending "I like you" to a clerk will not be possible.:)
Notifications will be sent to your phone screen when you receive messages
You can make use of Google assistant to open messaging window
This is the next level of local business transactions. If you were not aware of it before, well no you are so doing well to get acquainted with it and start contacting business stores for information from wherever you are. If you already have the app on your mobile phone, ensure to make sure that the app is up to date, that is the only way you will get to enjoy this feature on the Google maps.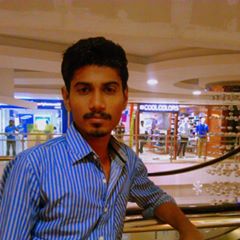 Selva Ganesh is the Chief Editor of this Blog. He is a Computer Science Engineer, An experienced Android Developer, Professional Blogger with 8+ years in the field. He completed courses about Google News Initiative. He runs Android Infotech which offers Problem Solving Articles around the globe.