WhatsApp, the widely used messaging platform, remains at the forefront of innovation, continually introducing fresh features and updates. The most recent advancement, brought to us by Meta, is geared towards augmenting privacy and simplifying our online experience. Shortly, users can expect the option to establish an alternate profile within the same WhatsApp account. This functionality is poised to fortify privacy measures and enhance overall security, providing users with a greater sense of control over their personal information. With this upcoming feature, WhatsApp is taking a significant step towards offering a more comprehensive and secure messaging experience for its vast user base. Now, You can Create an Alternate Profile with the Same Number in WhatsApp.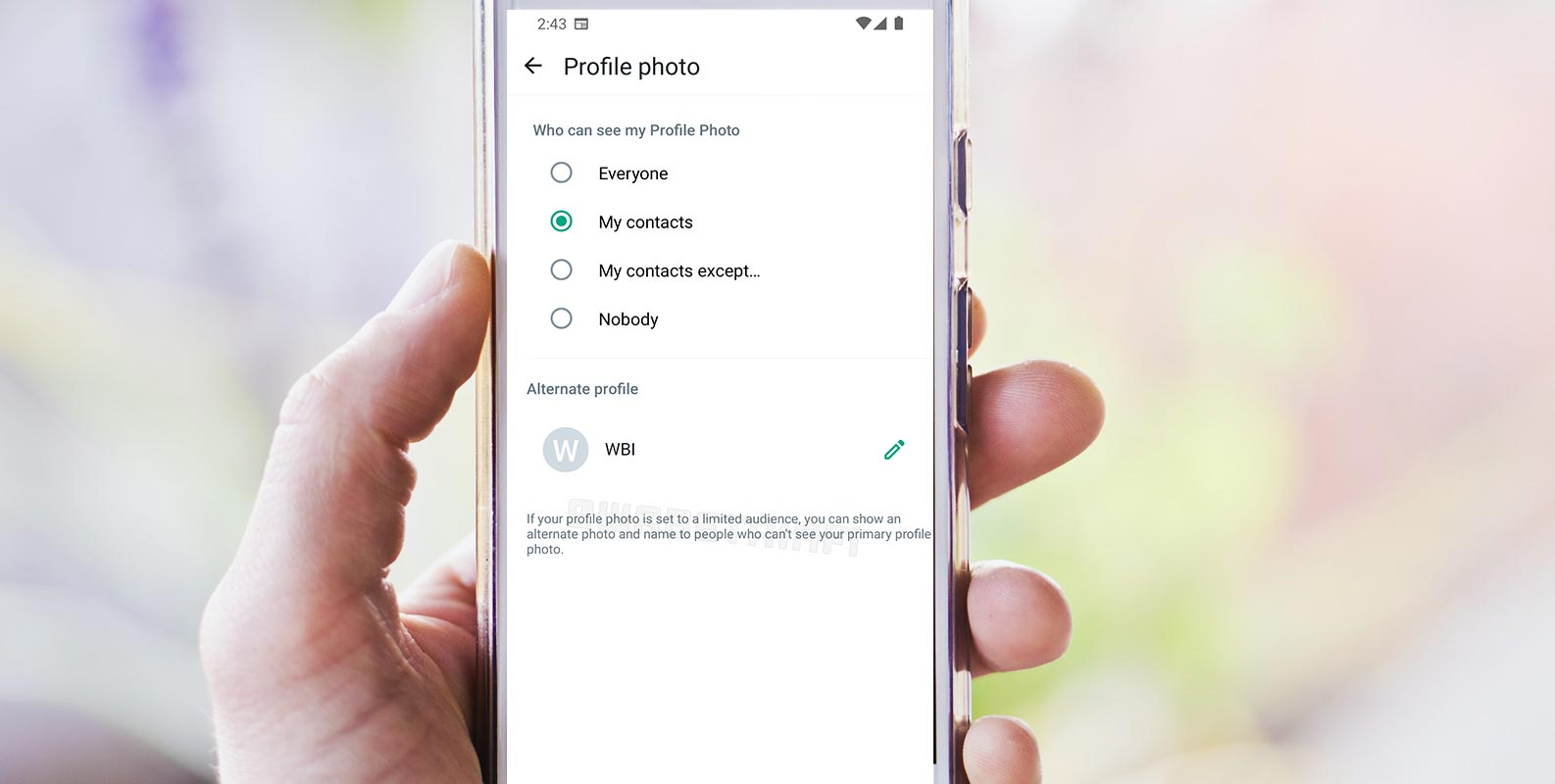 Alternate Profile with the Same Number in WhatsApp
Discovered by WABetaInfo in the Beta for Android 2.23.24.4 version, the 'Alternate Profile' feature will be conveniently located in the Profile menu. This functionality allows users to establish an alternate profile, visible only to those not authorized to view the primary profile picture. Depending on your privacy settings, individuals outside your contact list will have limited access to information, restricted to this alternate profile alone. Consequently, any unknown numbers will see this alternative profile photo and name rather than your actual details.
How to Create an Aletrnte Profile with the Same Number in WhatsApp?
Here are the steps to create an alternate profile with the same number in WhatsApp: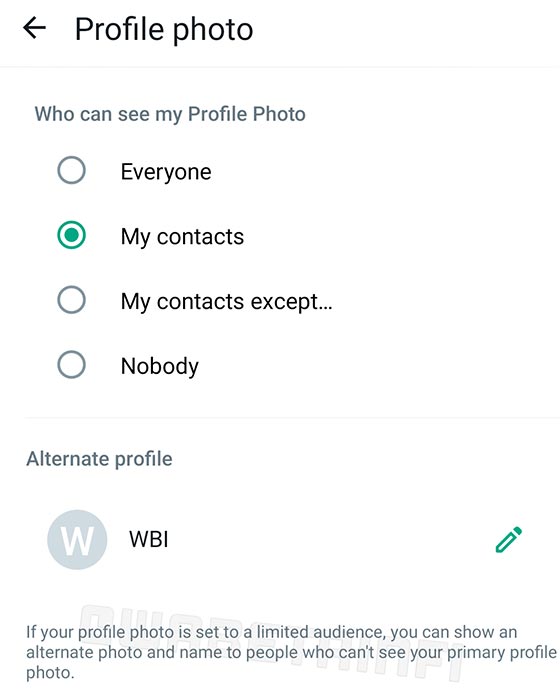 Update Your WhatsApp App: Ensure you have the latest version of WhatsApp installed on your device.
Open WhatsApp: Launch the WhatsApp application on your smartphone.
Go to Settings: Tap the three vertical dots in the top-right corner and select "Settings" from the dropdown menu.
Navigate to Your Profile: Within the Settings menu, click on your profile name or picture.
Select 'Alternate Profile' Option: Look for the option labeled 'Alternate Profile' and click on it.
Create Your Alternate Profile: Fill in the details you wish to display on your alternate profile, such as a different profile picture and name.
Adjust Privacy Settings: Customize who can view your alternate profile. You can choose from options like 'Everyone', 'My Contacts,' or 'Nobody.'
Save Your Changes: Once satisfied with the information provided, click 'Save' or 'Done' to confirm your alternate profile settings.
Switch Between Profiles: Now, you can easily switch between your primary and alternate profiles from the Profile menu within WhatsApp.
Remember, this feature is still in development, so watch for updates to ensure you can access it on your device.
A Shield for Your Privacy
Introducing the alternate profile is a significant step towards safeguarding personal information and ensuring privacy. For individuals who frequently receive calls or messages from unfamiliar numbers, this feature provides an additional layer of protection. It lets them view the alternate profile while keeping your true identity concealed. Furthermore, if WhatsApp introduces usernames in the future, this feature could prove invaluable for easy categorization.
Awaited Rollout
As of now, the rollout date for the WhatsApp alternate profile feature remains unconfirmed. WABetaInfo reports that it is currently in development and will be included in a forthcoming app update. In the meantime, users can explore the newly added WhatsApp Channels for other exciting features.
FAQs
How do I access the 'Alternate Profile' feature on WhatsApp?
To access the 'Alternate Profile,' navigate to the Profile menu within the WhatsApp app.
Can I customize the information displayed in my alternate profile?
Yes, depending on your privacy settings, you can choose what information is visible in your alternate profile.
Will the alternate profile feature be available for iOS users as well?
As of now, details about platform-specific availability have not been confirmed.
Can I switch between my primary and alternate profiles easily?
Yes, you can switch between profiles within the Profile menu.
Will the alternate profile feature be available to all WhatsApp users globally?
The availability of this feature may vary depending on your region and the version of the app you are using.
Wrap Up
The impending arrival of the alternate profile feature in WhatsApp heralds a new era of heightened privacy and enhanced security for users. This functionality holds particular significance for individuals who place a premium on safeguarding their personal space and desire a degree of anonymity in their online interactions. 
While the precise launch date remains shrouded in mystery, the mere development of this feature underscores Meta's unwavering dedication to refining the user experience on WhatsApp. It demonstrates a clear commitment to providing a safer and more personalized platform for its vast user base. As we await the official rollout, it's evident that WhatsApp is taking a proactive stance in empowering its users with greater control over their digital identities, fostering a sense of trust and confidence in the platform's capabilities.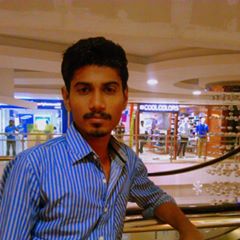 Selva Ganesh is the Chief Editor of this Blog. He is a Computer Science Engineer, An experienced Android Developer, Professional Blogger with 8+ years in the field. He completed courses about Google News Initiative. He runs Android Infotech which offers Problem Solving Articles around the globe.