In the contemporary digital age, smartphones have become an indispensable part of our lives, serving as our primary means of communication, essential tools for work, sources of entertainment, and much more. With our daily routines and professional activities intricately linked to these devices, it's no wonder that ensuring our smartphones remain charged and ready for action is a paramount concern. Introducing the latest Android 14 build, Google has ushered in an innovative feature known as "Adaptive Charging," meticulously designed to protract the overall lifespan of your device's battery by intelligently regulating its charging process. While this feature can be a boon in preserving battery health, there are instances where users might prefer to bypass it and charge their devices at full throttle. This article provides step-by-step guidance on disabling Adaptive Charging on your Android 14 device, ensuring you can tailor your charging experience to your needs.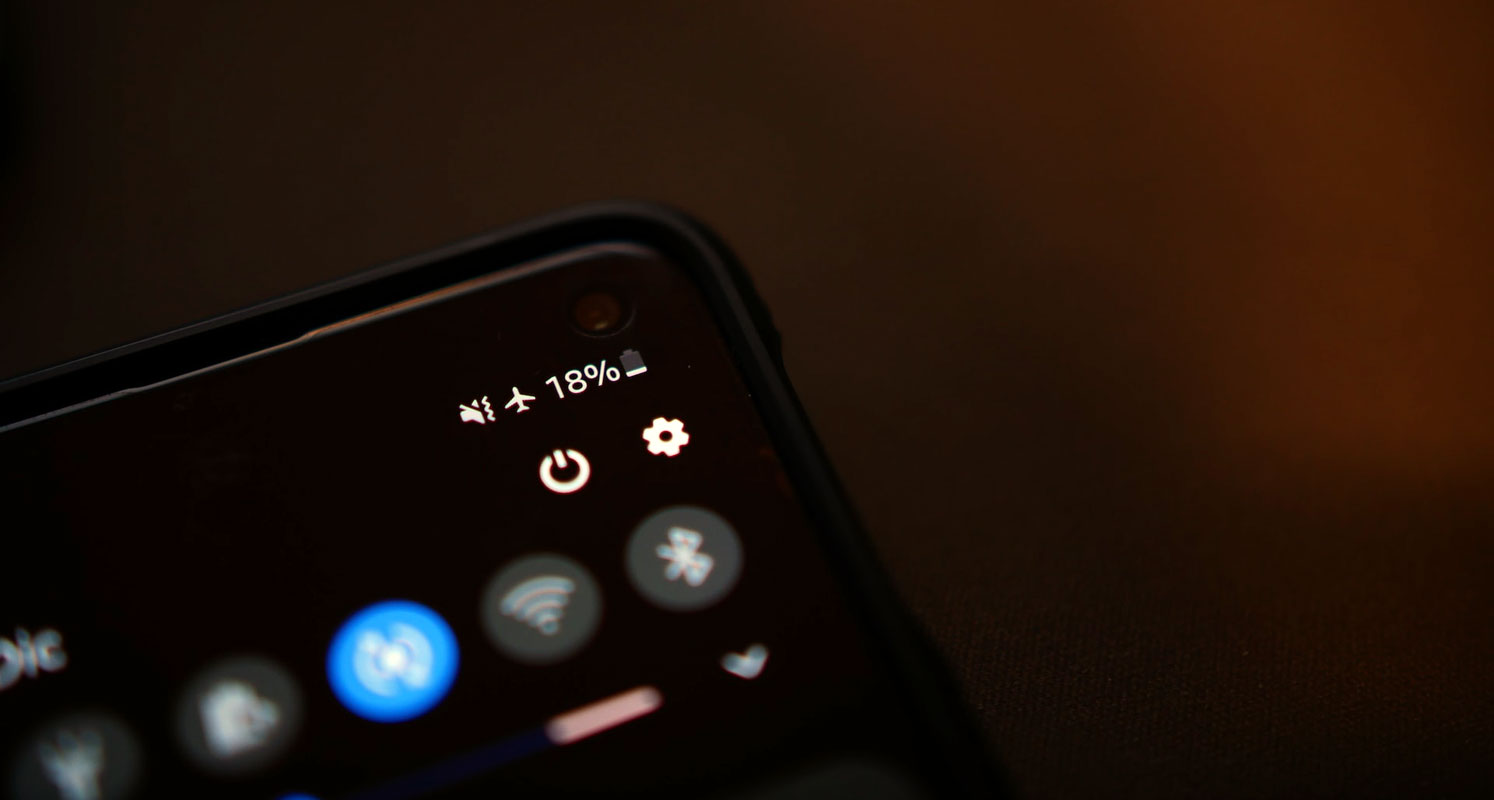 Understanding Adaptive Charging
Before we delve into the steps to disable Adaptive Charging, we must understand what this feature does. Adaptive Charging is an intelligent feature that analyzes your charging habits and adjusts the charging speed accordingly. It takes note of your charging behavior and optimizes itself based on your recent app usage.
For instance, if you typically charge your device overnight, Adaptive Charging slows the charging speed after reaching around 80%. Based on your daily app usage and alarm settings, this ensures your device gets 100% off just before you wake up. While this can be beneficial in some scenarios, there are times when you may want to charge your device at full speed.
How to Disable Adaptive Charging
Here are the steps to disable Adaptive Charging on your Android 14 device:
Access Settings
Launch the 'Settings' app on your Android device.
You can usually find it on your home screen or in the app drawer.
Navigate to Battery Settings
Scroll through the settings menu and select 'Battery.'
Here, you'll find various options related to your device's battery.
Disable Adaptive Charging
In the Battery settings, you'll find an option called "Adaptive Charging."
It should be listed as a toggle switch.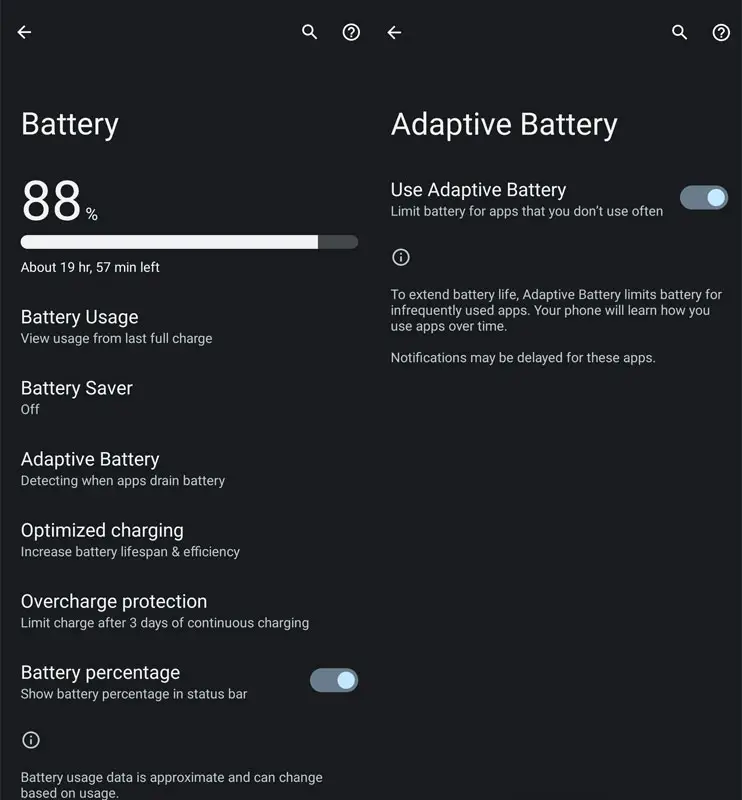 Tap the toggle next to "Use Adaptive Charging" to turn it off.
When the toggle is grayed out, Adaptive Charging is disabled.
That's it! You've successfully disabled Adaptive Charging on your Android 14 device. Now, your device will charge at its original speed without interruptions or speed reductions after reaching 80%.
Situations When Disabling Adaptive Charging Is Beneficial
While Adaptive Charging can be a valuable feature, there are specific situations where you might want to disable it:
Time Constraints
If you're in a hurry and need your device to charge quickly, disabling Adaptive Charging will ensure a faster charging experience.
Planning Ahead
If you know you'll need a fully charged device for an upcoming event, disabling Adaptive Charging guarantees your device reaches 100% without delay.
Charging Patterns
If your daily routine doesn't align with the way Adaptive Charging operates, you may prefer to charge your device at a consistent speed.
App Usage Variations
If your app usage patterns change frequently and you don't want your device's charging speed to be affected by these changes, disabling Adaptive Charging is the way to go.
FAQs
Does disabling Adaptive Charging affect battery health in the long run?
Disabling Adaptive Charging does not harm your battery health. It simply allows your device to charge at a consistent speed rather than adjusting it based on your usage patterns.
Can I re-enable Adaptive Charging if I change my mind?
You can easily re-enable Adaptive Charging by following the steps outlined in this guide. Toggle the "Use Adaptive Charging" option in your device's Battery settings.
Will disabling Adaptive Charging significantly decrease my battery life?
Disabling Adaptive Charging won't drastically affect your battery life. It may charge your device slightly faster in some situations, but the overall impact on battery life is minimal.
How can I check if Adaptive Charging is currently enabled on my device?
You can verify if Adaptive Charging is enabled by going to your device's Battery settings. If the "Use Adaptive Charging" toggle is switched on, then Adaptive Charging is active.
What's the primary benefit of Adaptive Charging?
The main advantage of Adaptive Charging is that it optimizes your device's charging speed to prolong battery life, reducing wear and tear on the battery over time.
Wrap Up
Adaptive Charging, a valuable feature, seeks to enhance your device's battery life by intelligently adjusting the charging speed according to your usage patterns. However, specific circumstances may arise where you require your device to charge at maximum speed. As elucidated in this comprehensive guide, disabling Adaptive Charging is simple, affording you the autonomy to manage your device's charging speed as per your preference. In situations where the need to deactivate Adaptive Charging arises, following the steps will swiftly restore your device's charging speed to its total capacity.
This level of control ensures that your device is ready to use in a more time-efficient manner, be it for urgent situations or to match your daily routine, making Adaptive Charging a versatile tool that can be adjusted to suit your needs.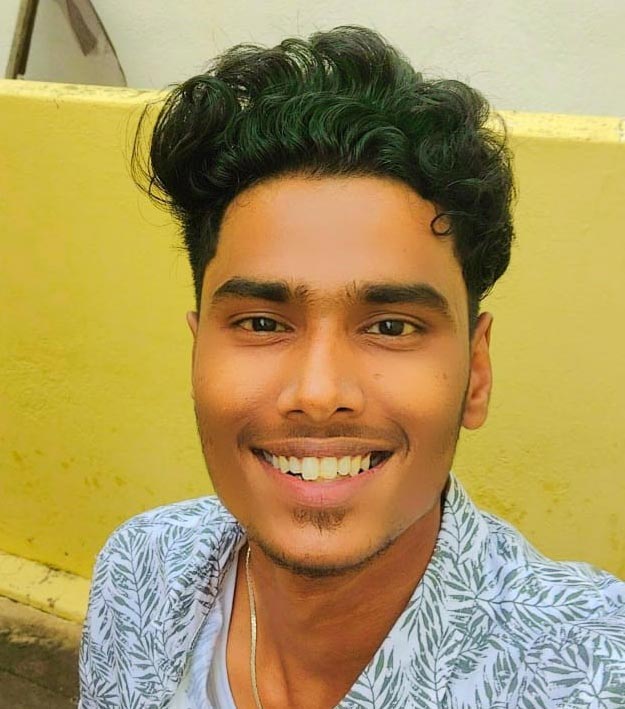 Arun Karthick is a highly skilled and versatile individual with a computer science background. He completed his undergraduate degree in this field and has since worked as an Android developer. Arun is known for his expertise in break dance and is highly regarded in this field. In addition to his dancing abilities, Arun is also a mobile hardware-level technician, making him well-rounded. He is known for his intelligence and is considered an intelligent individual in his professional and personal life.