Since Work from Home is happening in a high ratio, Maintaining secure data from the user side is a big challenge for the Industries. They can't keep the same level of security in every employee device. Since employees using their own network connections, there is a chance of security flaws. It may leak sensitive companies' data to the public. To avoid this, Google added a Client-side encryption option in Workspace Docs, Sheets, and Slides. Compare with the old days, The percentage of using Google Workspace solutions become high nowadays. So, It is Google's responsibility to provide better security.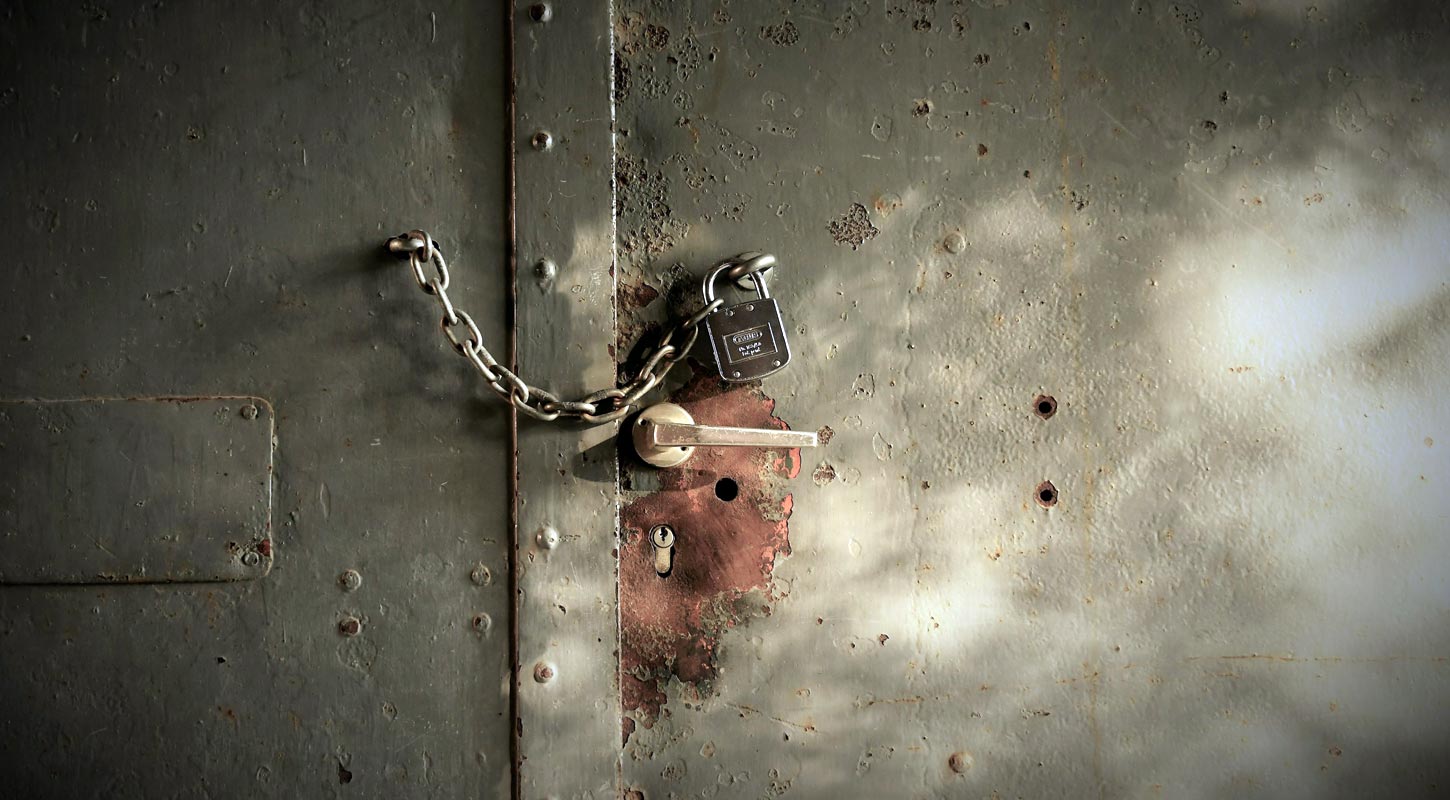 Existing Google Workspace Security Measures
Already Google Workspace solutions have TLS security; The Encryption option will add an extra layer like WhatsApp that only sender and receiver or participants can access the data. Google Docs and Google Drive are getting new updates, and it's something you'd love to know. Client-side encryption is already active on Gmail and Meet, and now it is coming to Google Docs and Google Drive. If you've been following Google update news, client-side encryption is one of the best workspace users need. It gives the user direct control over their data encryption.
Well, the new update is not yet available for all users; however, in the Google blog, it said that the beta rollout would be available to customers "in the coming weeks."  More so, this update will make users' data "indecipherable to Google," according to Lakshminarayanan.
Client-Side Encryption Google Workspace Docs, Sheets, and Slides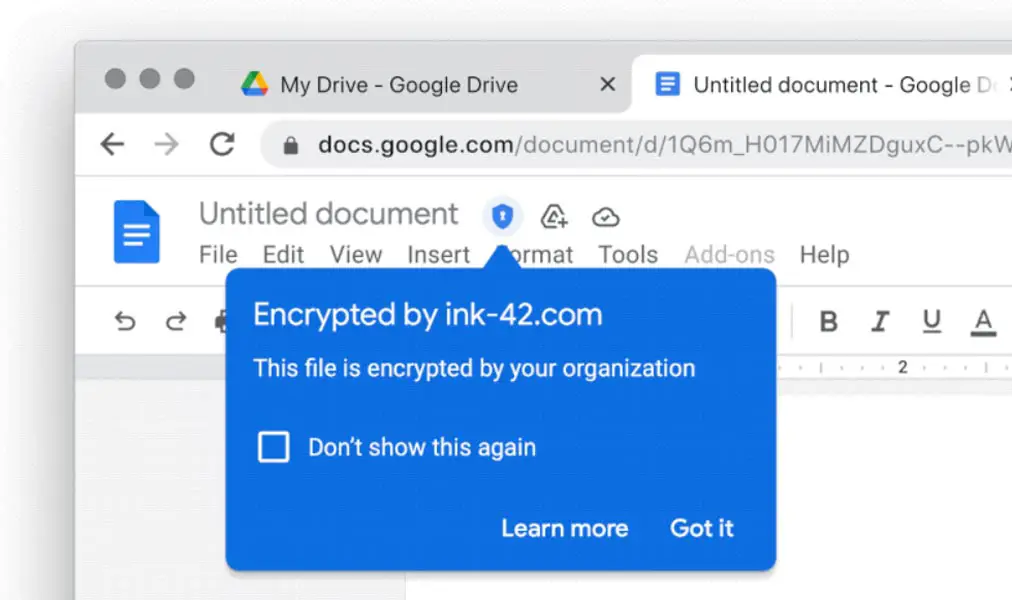 With the new client-side update, Google customers can have direct access to their data encryption keys while still taking advantage of "Google's native web-based collaboration, access content on mobile devices, and share encrypted files externally." The update is rolling out for Google Drive files, Docs, Sheets, and Slides.
More so, this update would favor organizations (both big and small) that deal with sensitive or regulated data. This includes companies that handle intellectual property, financial data, and healthcare records. Client-side encryption complies with ITAR, TISAX, CJIS, IRS 1075, and EAR requirements.
As regards this update, Google is partnering with Futurex, Flowcrypt, Thales, or Virtru; however, sometime later, enterprises would develop and integrate their own in-house key services.
According to Google
"Each of these partners has built tools by Google's specifications and provide both key management and access control capabilities. Your partner of choice holds the key to decode encrypted Google Workspace files, and Google cannot access or decipher these files without this key."
Google's director of product management, Lakshminarayanan, said, "Our security model has been built around the fact that just being in the office doesn't give users any additional security. For years, we have been building the BeyondCorp model around the philosophy of being able to work from anywhere securely."
How to Enable and Access Encryption in Google Workspace Docs, Sheets, and Slides?
Google allows users to create encrypted documents from scratch.
Admin Side Configuration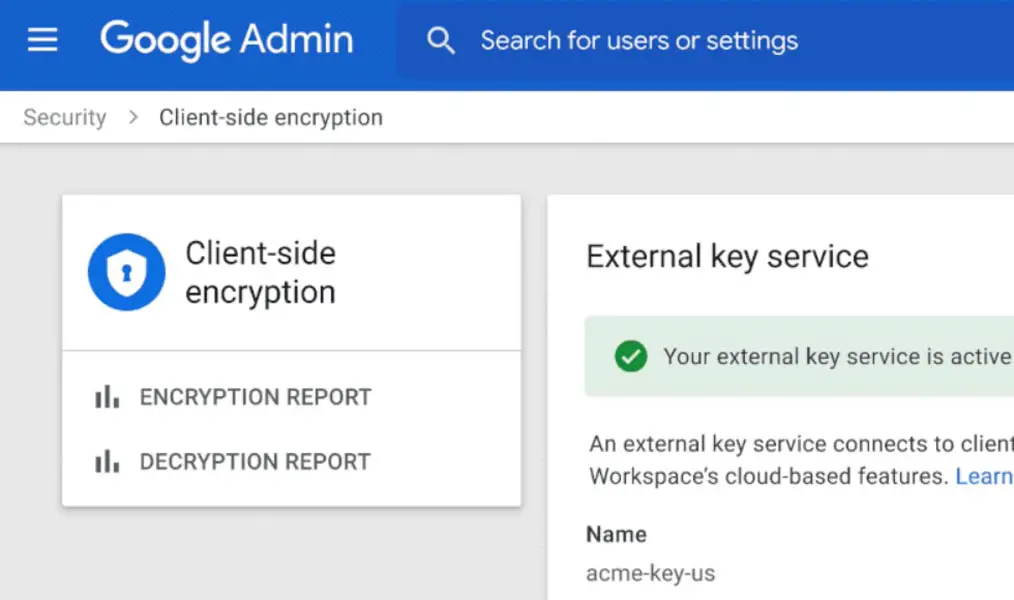 Initially, Your Admin needs to configure the encryption provider from the Admin level. When you are an Admin, log in with your Google Workspace account and choose one of the providers for encryption keys. You can choose Flowcrypt, Futurex, Thales, or Virtru. Google can't see any documents without a key. After you configure the encryption provider, your Workspace employees/users can encrypt their files from their side. The setup is a one-time process. You can change the provider if you need it after configuration.
User Side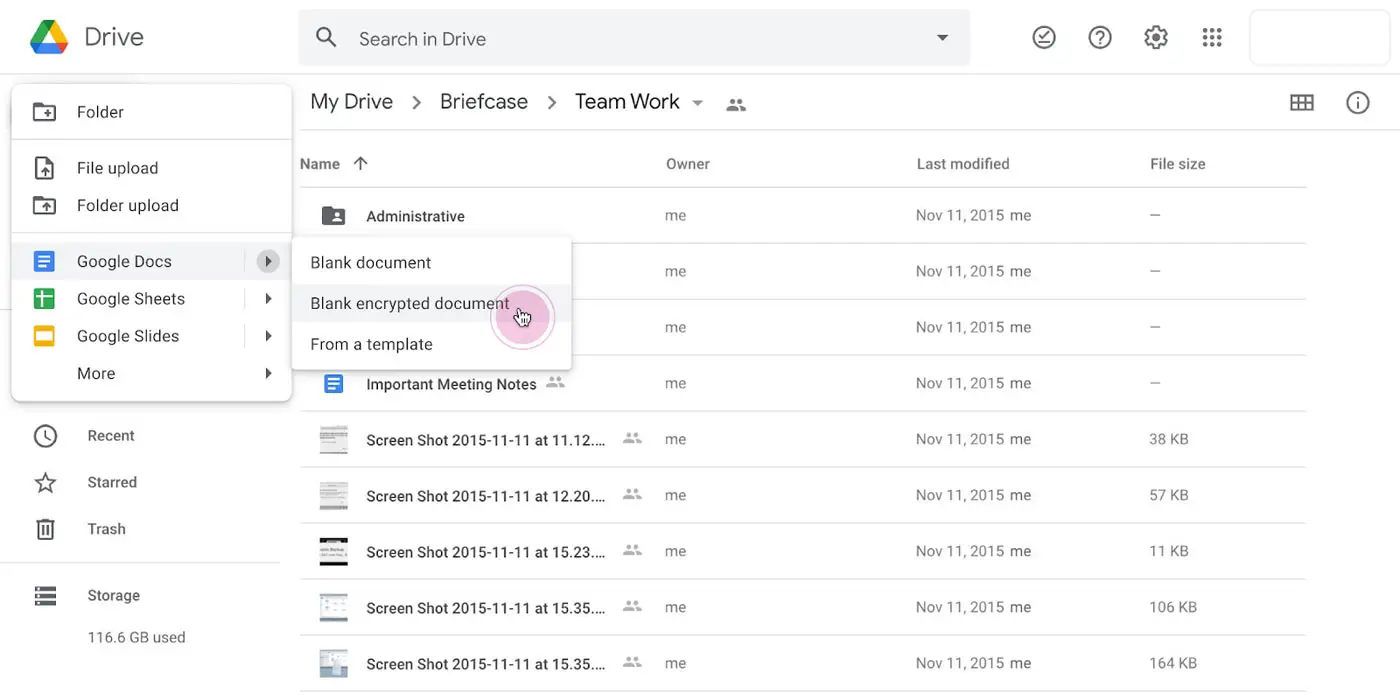 Would you mind verifying with your Admin that the encryption configurations are done from their side? When they did the task successfully, Follow the below steps.
Select New>Google Docs>Blank Encrypted Document.
That's all; Now, you can work with the encrypted document. 
Who Will Get the Update?
This update will get to Google Workspace Enterprise Plus and Google Workspace Education Plus customers in the "coming weeks." It would roll out to Google Meet after Workspace update, and then move on to Gmail and Google Calendar.
Interestingly, this update is coming along with many advanced data protection features for hybrid work environments.
According to Karthik Lakshminarayanan, the new security features rolling out to Workspace users adhere to Google's "security first" philosophy.
Restrictions
The Encryption option is purely for Google Workspace users. It is not yet available for general users. Nothing has been said yet about how this update would restrict Workspace users in any particular aspect. However, as the supports rolls out in the "Coming weeks," we expect to have more information about this new encryption update. Generally, it's a great improvement and an important update for big companies that use Google's enterprise solutions.
Wrap Up
Most of the enterprise local servers are not as secure they think. To secure sensitive company data from others, it is always wise to use encryption methods to protect the files. Encryption may not require for regular documents. But it will be useful to protect profit loss statements since the data may affect the company if they go to the wrong persons. Along with the encryption feature, Google rolled out a share restriction option, That even the same institution users can't share with other persons, If they didn't have the privilege. If you are a Google Workspace user, Did you think encryption in Google Workspace Docs, Sheets, and Slides is helpful for you? Share your thoughts.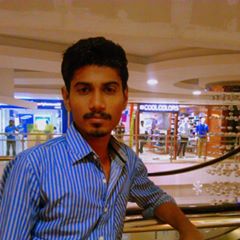 Selva Ganesh is the Chief Editor of this Blog. He is a Computer Science Engineer, An experienced Android Developer, Professional Blogger with 8+ years in the field. He completed courses about Google News Initiative. He runs Android Infotech which offers Problem Solving Articles around the globe.