Protecting user's data is becoming a tough job for Social Media platforms. That's why they are adding new security measures often. When the users didn't feel their data is not safe with the platforms, They will move to alternative solutions. To prevent this, Popular platforms always try their best to provide better technologies and security measures often. End-to-End Encryption is slowly becoming must need a feature in Chat related platforms. Now End-to-End Encryption is available in Facebook Messenger Voice and Video Calls. Even if Facebook is getting criticized for privacy issues, Still the Volume of users is huge. Facebook still can maintain the users with new options and security features.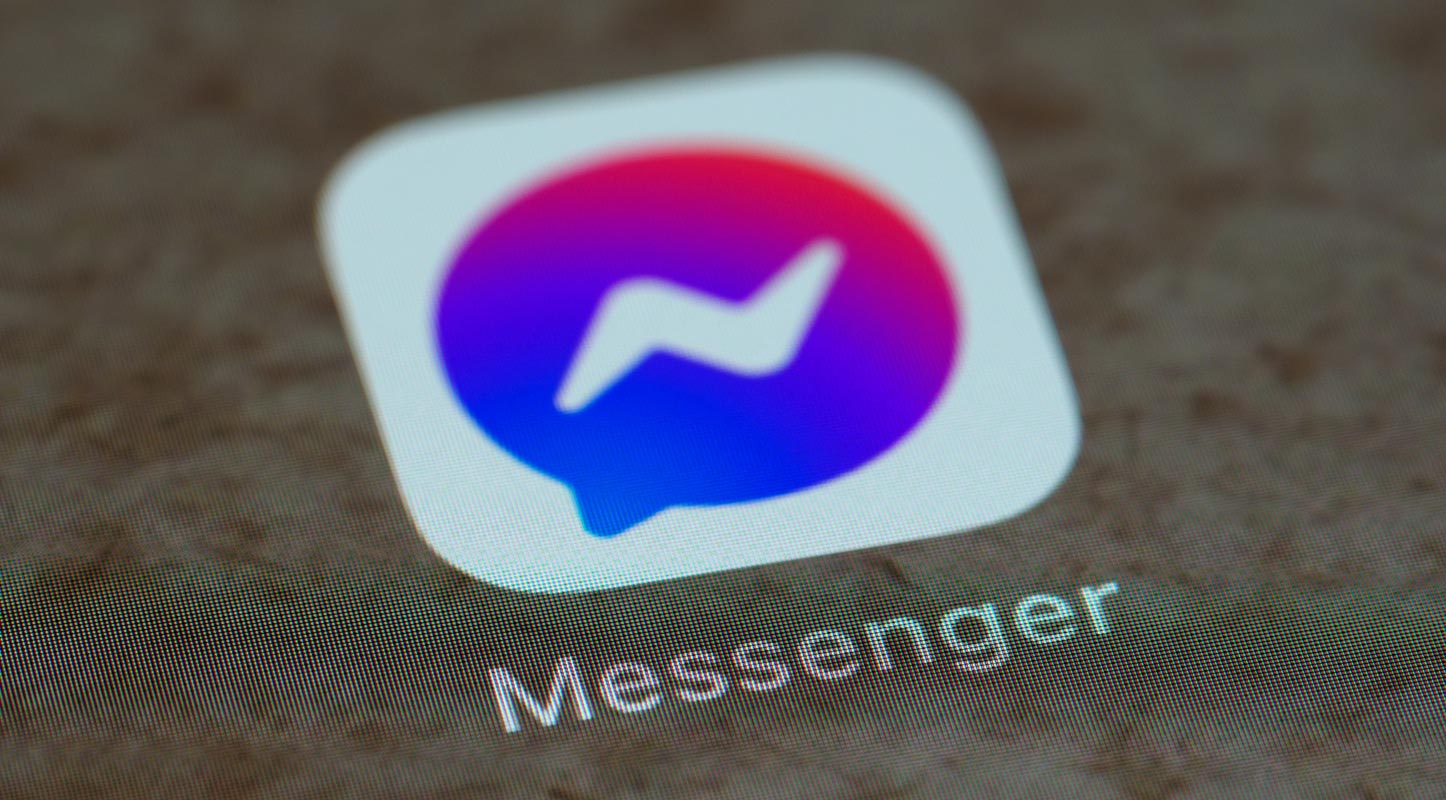 End-to-End Encryption
End-end encryption is the technology to secure communication between the two users and also prevents third party accessing data when exchanging from one person to other. The data encrypted on the sender's system, and it can be only be decrypted by the authorized receiver. When a message is in progress, the messages cannot be read or tampered with by the application provider, internet service provider, hacker, or any other service.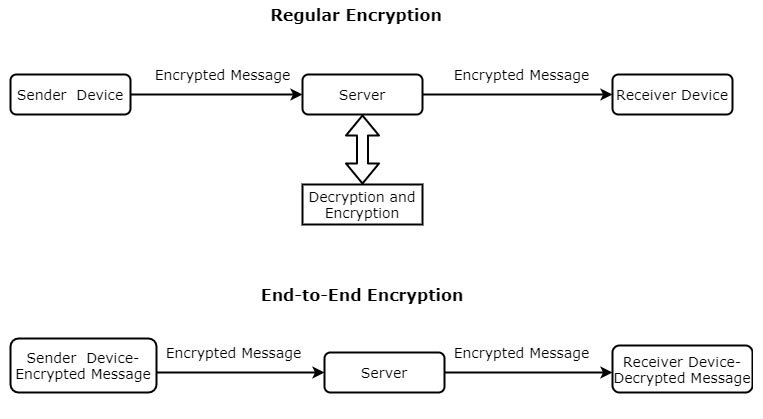 End-to-End Encryption technology is using in many service providers like Facebook, WhatsApp, and Zoom. Still, these providers faced some disputation with taking on End-to-End Encryption. This confusion is because this technology makes it difficult for service providers to share user data with authorities and might allow private messaging to the person who engages in illegal activity.
Existing privacy features
Facebook announced in 2016 that it would implement End-End encryption across all three of its messaging platforms. Facebook Messenger End-to-End Encryption for text messages added a new "secret conversation" option to its app; this same option will also support audio and video calling. Now, Facebook is available with End-to-End Encryption to Messenger Voice and Video calls and new controls for its disappearing messages.
When Facebook added this feature to their message service, they faced so many problems. Under government pressure to abandon its End-to-End Encryption plans, Facebook is now extending this security to both voices and video calls on Messenger, ensuring that "nobody else, including Facebook," can see, hear, or said. Messenger now receives more than 150 million video calls every day, according to Facebook, which claims the service is available as interest in voice and video chats develops.
"As we said before, there is a new update in disappearing messages along with new controls. In this new update, users will now be able to let messages disappear from as 5 seconds to as much as 24 hours(One-minute, 15-minute, one-hour, four-hour, and 24-hour increments were initially available.). In an End-to-End encrypted discussion, the content of your messages and calls is protected from the minute it leaves your device until it reaches the receiver's device".
End-to-End Encryption is Available In Facebook Messenger Video And Voice Calls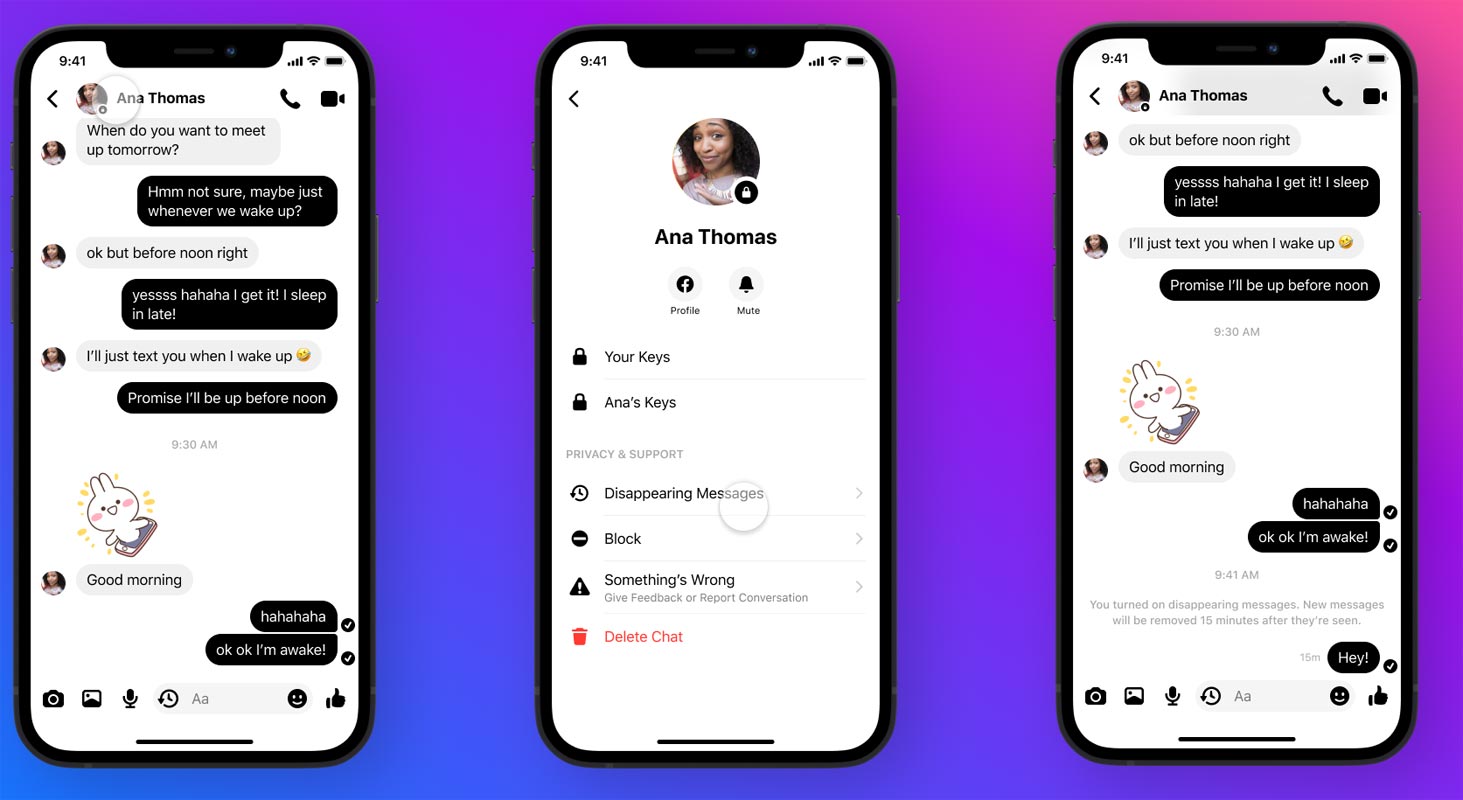 End-to-End Encryption, or E2EE, is a Facebook chat software WhatsApp feature that prohibits anyone but the sender and recipient from reading the encrypted data. Facebook describes E2EE as "becoming the industry standard" across messaging systems. Other video calling apps, such as Zoom, Signal, and Apple's FaceTime, do the same. Same way, you can avoid unwanted connections by choosing who can message you, who goes to your requests folder, and who can't message you at all.
They also start testing your delivery controls to see how well they perform with your end-to-end encrypted talks. In the same way, you can avoid unwanted connections by choosing who can message you, who goes to your requests folder, and who can't message you at all.
If you are an Instagram user, "limited test" will offer you the option of end-end encryption direct messages on that platform as well.
Availability
Some people may have access to further test features within these completely encrypted chats in the coming weeks, allowing them to have more privacy and security in their conversations. Others will be able to use Facebook's existing non-E2EE controls over who can contact them through Messenger.
Wrap Up
Like WhatsApp messages, End-to-End Encryption in Facebook Messenger is a must need. Unlike other Social Platforms, Facebook always gets privacy issues. Thus it affects the growth of Facebook. They are in a position to show users that their data is safe. Adding features like End-to-End Encryption will enhance the trust of Facebook. After Zoom's success, Companies like Facebook begin to roll out Workplace solutions and Online Meeting and Collaboration tools. So, It is their responsibility to provide more security and new features. Did you get the End-to-End Encryption in your Facebook Messenger? Share your Experience below.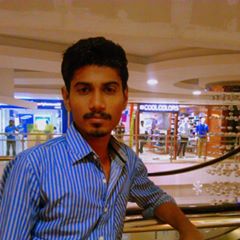 Selva Ganesh is the Chief Editor of this Blog. He is a Computer Science Engineer, An experienced Android Developer, Professional Blogger with 8+ years in the field. He completed courses about Google News Initiative. He runs Android Infotech which offers Problem Solving Articles around the globe.