Recently Facebook announced Messenger Room with 50 people video call support. Most of the people believe it can be a Zoom alternative. But We already mentioned that it couldn't be an alternative for Zoom. Because Facebook is a social platform, professionals won't use that platform for a conference. People will go to Skype or Google Meet. As we predicted, Now Facebook announced Workplace Rooms a video conference platform for Enterprise level use. Facebook already has a separate Workplace for Enterprise usage. Where you can post and share information like Facebook, but it will be limited within your Organization. Now they added the video calls feature to Workplace.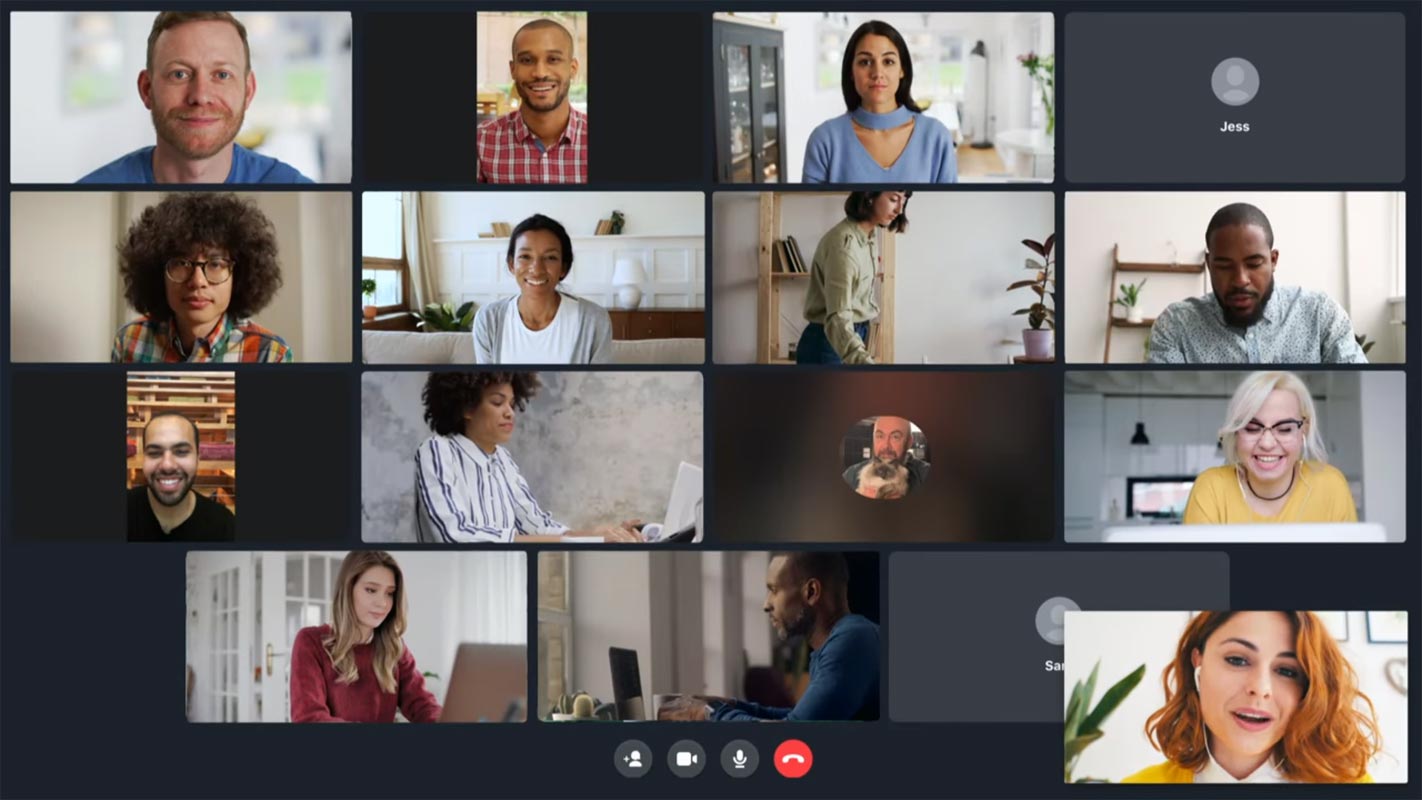 By introducing video calls feature to Workplace, Facebook makes competition with both Zoom and Slack. Last month Slack introduced the Microsft Teams feature. Facebook claims they have 5 million paid users in their Workplace platform. Adding the missing features can stick those users to the Workplace.
Facebook Workplace Rooms- A Professional Video Conference Platform Features
Workplace Rooms is similar to Facebook Messenger but with some professional features.
You can make calls and collaborate with up to 50 People, including you.
The people who participate in the conference don't require a Facebook account. This feature is similar to Skype Web. That doesn't need an app or account to join.
You can connect with the Room using the link, News Feed, or Group.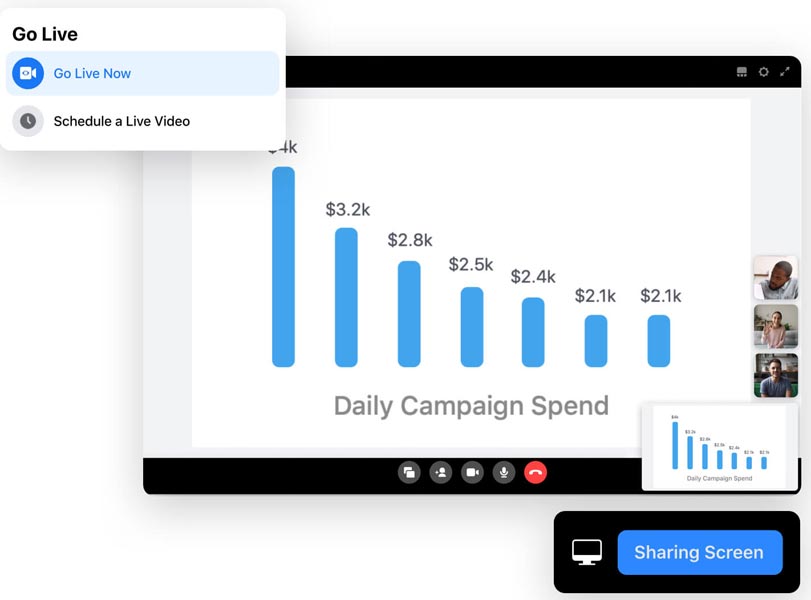 Screenshare option– You can share your PC or mobile screen to the team so that they can easily understand what you are explaining.
Link Invitation restrictions– You have full control over your Facebook Rooms link. You can restrict new people to add in the Rooms. This feature can prevent some unexpected group crash happened in Zoom.
Workplace Rooms Video Features
Workplace Rooms have some exclusive features related to video calls that can help you a lot when making conference with different country people.
Live Video Captions– You can generate live video captions So that people who can't listen to the audio due to the loud environment can read what you are saying. It is like a Live Caption feature in Android 10 mobiles.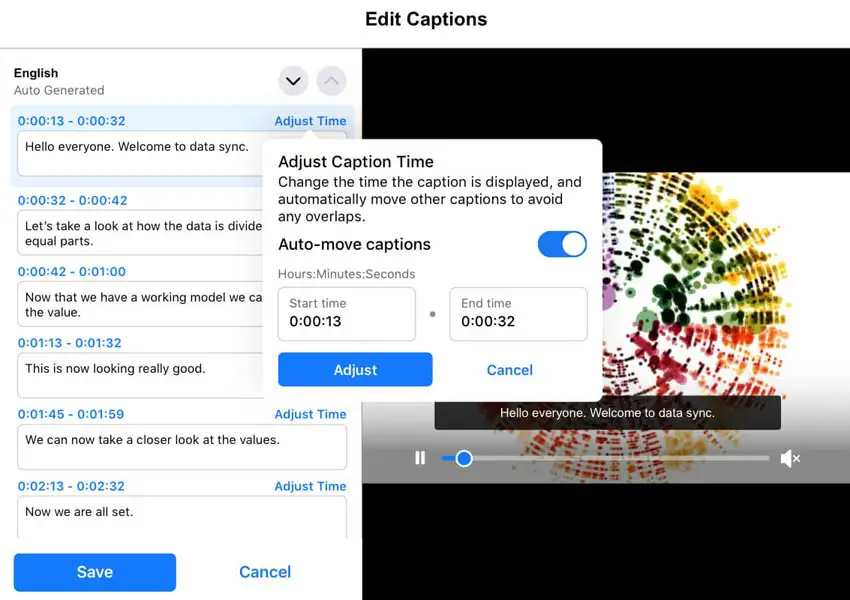 Caption Editing– Automatic captions are not always best. Sometimes they convert the wrong spells. So, When you are not comfortable with the automatic suggestion, you can upload your correct version to your video.
Caption Translations– When multiple country people participate in the Workplace Rooms, some of the people may not understand your language. Workplace Rooms has a feature that can translate the captions in realtime. So, you don't need to upload the translated captions manually.
Facebook Portal Device compatibility– You can collaborate with other members using your Portal device. You don't need a PC or mobile.
How to get and use Workplace Rooms?
Currently, this feature is invitation-only. It means when you are interested, you can contact Facebook support team regarding this. They can guide you for further process. The workplace platform is for enterprises only. So, You should use your business email when you make contact. If you are already using the Workplace, you can request the support team to provide the feature to your account. Other people can contact the Facebook support team using their contact us page.
Wrap Up
Facebook claim on five million paid users is not lousy compare with Slack, which has above 12 million daily users (Both free and paid). Microsoft Teams has 44 million daily users. Compare with other platforms; Facebook always gets privacy criticization from people. When you want to provide service to Enterprise, it should be more secure and don't have flaws. That's why even mobile manufacturers provide separate Enterprise edition mobiles that have extra security features.
Facebook Messenger Rooms will mostly use by people for fun and Entertainment. But, The Workplace is different. Facebook should care more here. When you lose regular people's trust, It is hard to gain it back. You can make a lot of Advertisements to cover people. But you can make them stay if they trust you. Until Facebook doesn't make any error like Zoom did, they can gain users in their Workplace. Facebook is doing a lot of activities and feature updates these days. Recently Facebook acquired Giphy to use the platform in Instagram stories.
On the one hand, they face some privacy issues, and on the other hand, they act like nothing is going on. Anyway, when the tech is useful to people, that is the matter in the end. When you have a Workplace account, did you get any early access to the feature? Comment your experience.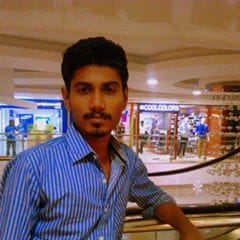 Selva Ganesh is a Chief Editor of this Blog. He is a Computer Engineer, An experienced Android Developer, Professional Blogger & addicted Web Developer. He runs Android Infotech which offers Problem Solving Articles around the globe.