Recently, a wave of perplexity has swept through the Samsung wireless speaker user community as multiple models, including the Samsung R1, R Lite, R3, and R6, have been experiencing an unusual glitch. Frustrated users have taken to the official Community Forums to report that these wireless speakers are caught in a seemingly endless boot loop. The inexplicable behavior emerged over the weekend, leaving users puzzled and seeking answers. The glitch has prompted concerns about the reliability and functionality of these Samsung wireless speakers. As the affected users eagerly await a solution from Samsung, curiosity, and speculation run rampant about the cause of this perplexing issue. Only time will tell if Samsung can swiftly resolve this Wireless Speakers Reboot Cycle boot loop problem and salvage the reputation of its wireless speaker models.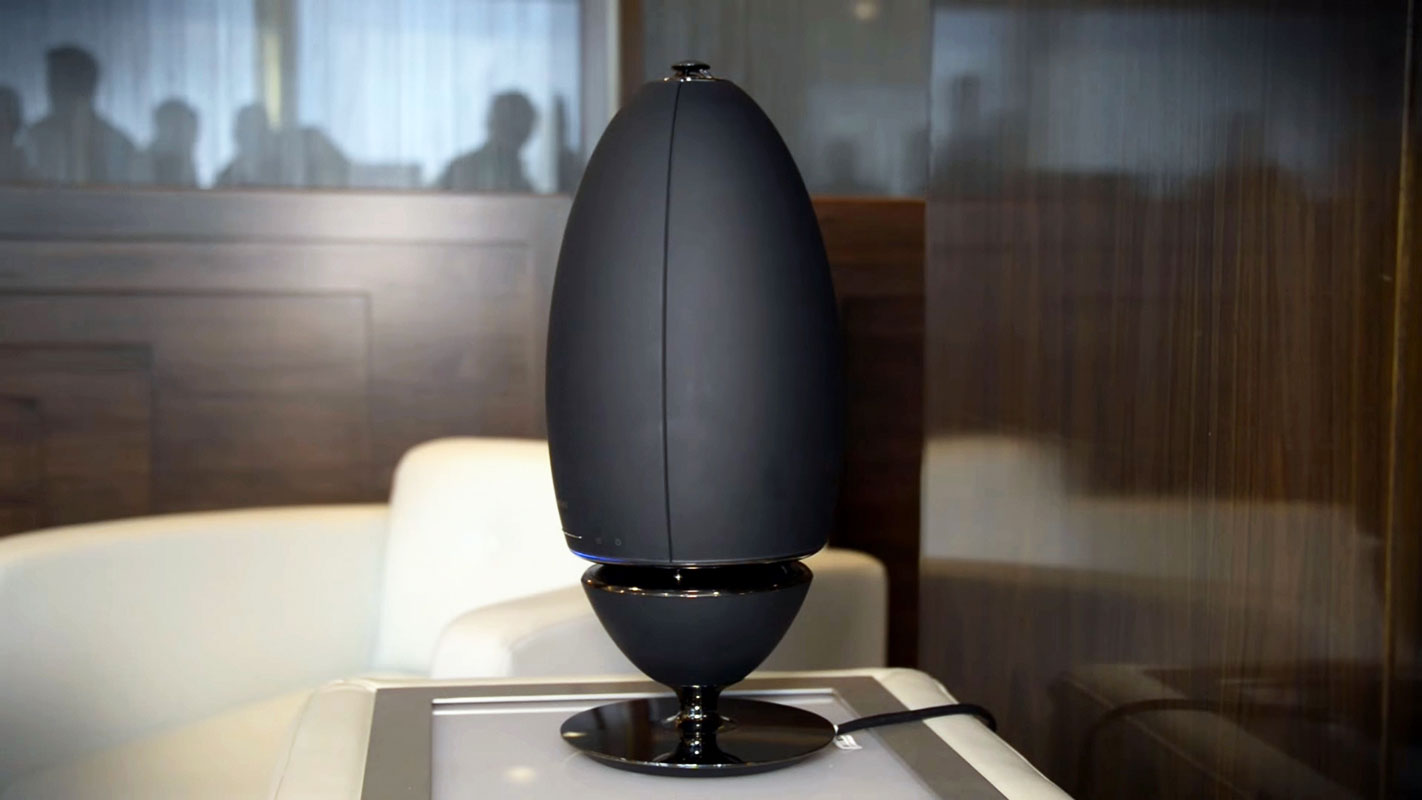 Samsung Wireless Speakers Reboot Cycle
The symptoms of this issue are consistent across the affected speaker models. Users have reported that their Samsung speakers have disappeared from the Multiroom app. Additionally, the speakers get trapped in a perpetual reboot cycle. Each time they turn it on, they announce the readiness of Wi-Fi or Bluetooth before rebooting again. This problem renders the speakers useless, and many users have resorted to unplugging them to break free from the continuous boot loop.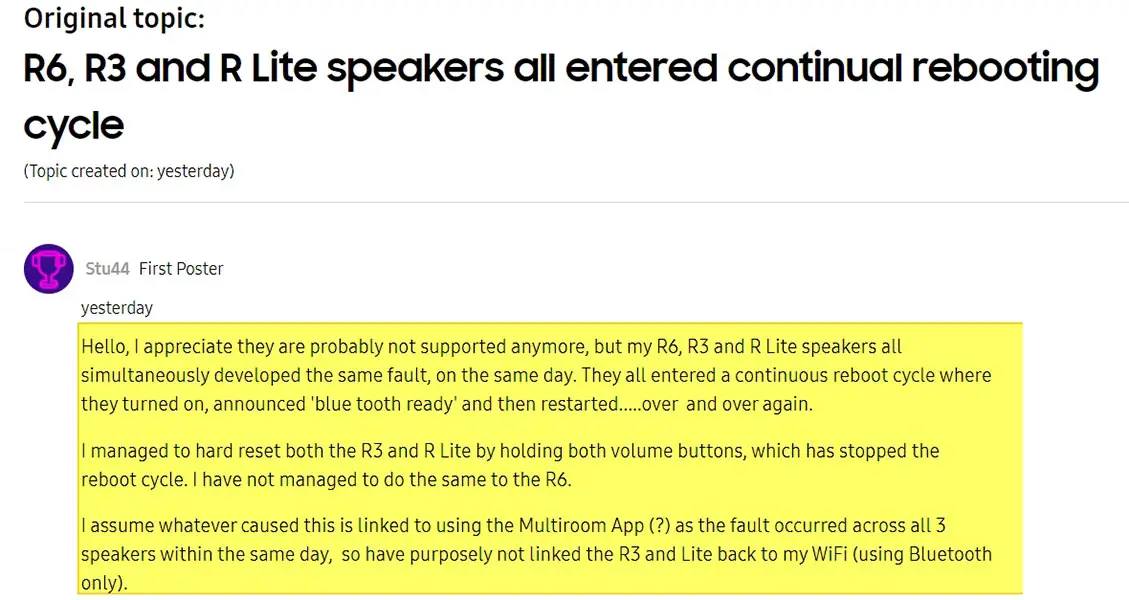 Fix Samsung Wireless Speakers Reboot Cycle (R7, R6, R3 and R Lite speakers)
Fortunately, some users claim to have found a workaround for this perplexing problem. One Samsung Community user, bp76, shared their experience and stated that blocking internet access to the Samsung wireless speaker through their internet routers resolved the issue for them.
During the registration process, the user suspected a communication problem between the speakers and Samsung over the Internet. 
Register the K650 soundboard in the Multiroom app as usual and ensure it works with the TV and Spotify.
Reset the 1st R1 speaker.
Register the 1st R1 speaker in the Multiroom app.
Block Internet access to the 2nd R1 speaker.
Reset the 2nd R1 speaker.
Register the 2nd R1 speaker in the Multiroom app.
Set up your TV to use wireless speakers.
Test the setup to ensure it is working correctly.
Remove the internet block from both R1 speakers.
Following this approach, users could restore their surround sound system and stream music from Spotify on all speakers via the Spotify app. However, they noted that they had not tested what would happen over time or during power cycles of the speakers or router.
Possible Cause and Samsung's Response
Interestingly, another user in the Samsung Community suggested that the boot looping issue might be related to Deezer and iHeart API problems with some of Samsung's speakers. It is possible that when these devices try to connect to these services, they fail and get stuck in a perpetual reboot cycle.
Currently, Samsung has not provided any official comments on these issues. It remains uncertain whether the company plans to address the API problems or if the affected Samsung wireless speakers will remain unusable unless their internet access or access to Deezer and iHeart is blocked.
FAQs
Why are my Samsung wireless speakers stuck in a boot loop?
The exact cause is still unclear, but it seems to be related to API problems or issues with internet connectivity.
Will blocking internet access affect the overall performance of the speakers?
Blocking internet access is a temporary workaround. But it may limit certain features or services that rely on internet connectivity.
Can I still use the speakers for basic functionality without internet access?
The speakers should still function for basic audio playback even without internet access.
Is Samsung aware of this issue?
Samsung has yet to make an official statement regarding this problem.
Are there any other solutions to the boot looping issue?
The workaround involves blocking internet access. Also, connectivity to specific services is the most commonly shared solution among affected users.
Wrap Up
The intriguing case of the Samsung R1, R Lite, R3, and R6 wireless speakers caught in a boot loop has generated frustration among numerous users. A few users have stumbled upon a potential fix by blocking internet access to speakers. They also prevent them from connecting to specific platforms like Deezer and iHeart. These discoveries, made by the user community, have offered hope to those grappling with the issue.
Whether Samsung will acknowledge and address these problems directly or must users rely solely on these community-found workarounds. Individuals affected by this baffling glitch can cautiously apply the suggested solutions and regain full functionality from their Samsung wireless speakers. The spotlight now shines on Samsung. The affected users eagerly await an official response and resolution to this perplexing boot loop problem.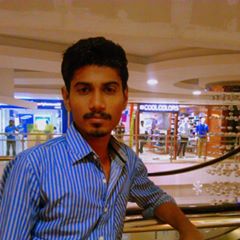 Selva Ganesh is the Chief Editor of this Blog. He is a Computer Science Engineer, An experienced Android Developer, Professional Blogger with 8+ years in the field. He completed courses about Google News Initiative. He runs Android Infotech which offers Problem Solving Articles around the globe.