After YouTube, TikTok is one of the famous influencer or content creator platforms. Because of its simple user interface and usage, Most Content creators nowadays prefer TikTok. Like Instagram or other social platform apps, The app usage and storage may vary based on our usage. When you frequently use the app, It will occupy more space and resources; thus, you may face Not Opening, Freezing, and Force Close issues in your TikTok app. Fortunately, we can do it ourselves without any need for expert help. All you need to do is follow the fixed methods based on your issue.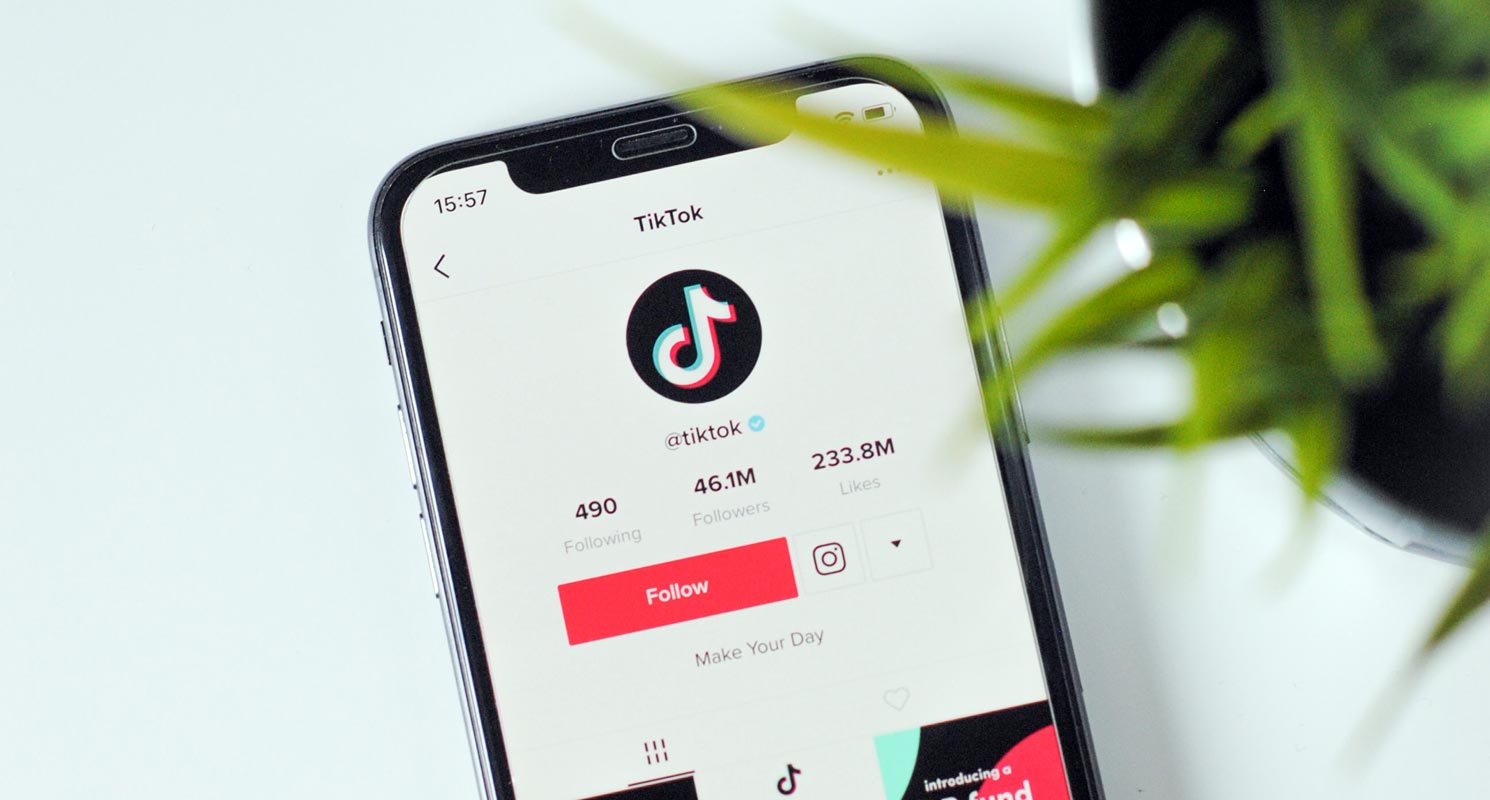 TikTok is the "craze" of the moment. Many people want to get on the platform and watch the many short clips posted by millions of daily users. With TikTok's rising security concern, certain countries have restricted/banned the app from working with their territories. However, some people in those countries still find a way to install and use the app. Regardless of many factors that may affect the use of TikTok in your home country, if the TikTok app on your phone stopped working, here are some possible troubleshooting practices you can try to fix things up.
TikTok Not Working Issues? Try These Possible Solutions
There could be several reasons why your TikTok app stopped functioning. It could be due to storage problems, device incompatibility, geo-restriction, or even virus infection. This article mentioned the common problems you're likely to face using the TikTok mobile and how to fix them. However, if you try them all and nothing the issue is not yet solved, drop a comment on this post, and we will try to help you out.
1. No Network Connection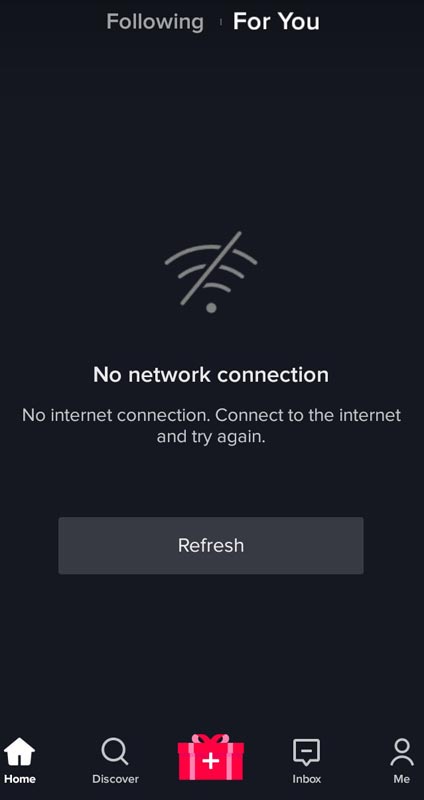 Your internet connection is active, and yet your TikTok newsfeed isn't loading? Instead, it keeps showing you a "No Network Connection" error? Many people have faced this situation, and it usually occurs due to poor or weak network strength.
Change Network Type
Since the error is mostly due to poor/weak data network connections, switching to another network is first. If you were on a mobile network, switch to a WiFi connection or vice versa. If this doesn't solve the issue, put your device into flight mode, and after some seconds, remove it from the mode and try again (or restart your device).
Whitelist TikTok in Data usage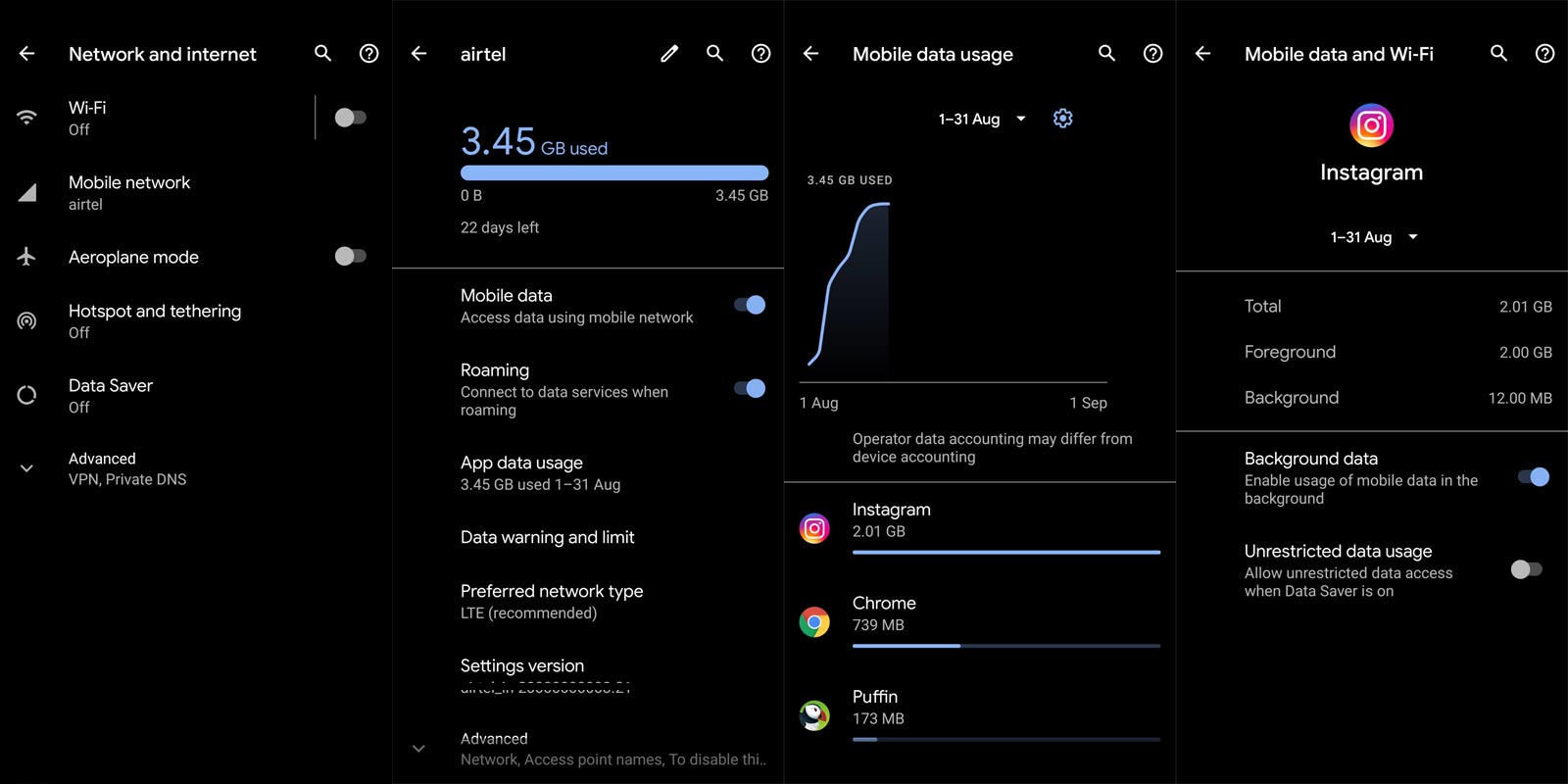 The settings are available on all Android smartphones; however, how to get to it differs from phone to phone. Basically, you'd find the "Restrict background data" option in Settings >>> Network >>> Data Usage.
So, when you open the Settings app, look out for Sim cards & Mobile networks or just Network. Tap on either of them that you see and look for the "Restrict background data usage" or "App data usage" option.
If you need to restrict background data for a particular app, look for the app on the Network Usage page, tap on the app name and toggle the switch beside "Background Data." Also, Allow "Unrestricted Data Usage."
If your phone supports a Search Bar on the Settings page, you can quickly find the option to restrict background data by simply searching the keyword "background data."
2. TikTok App Keeps Freezing, Force Close, and Crashing
Did you notice that your TikTok app keeps crashing all the time? Like, you'd open the app, and after a short while, the app closes on its own? Well, there are a couple of reasons that could cause such a scenario to occur. Firstly, it may be that your device storage is full, or your device RAM resource is all worked up. Simply put, the constant crashing of your TikTok mobile app can be linked with memory and/or storage insufficiency.
Free up RAM and Internal Storage Space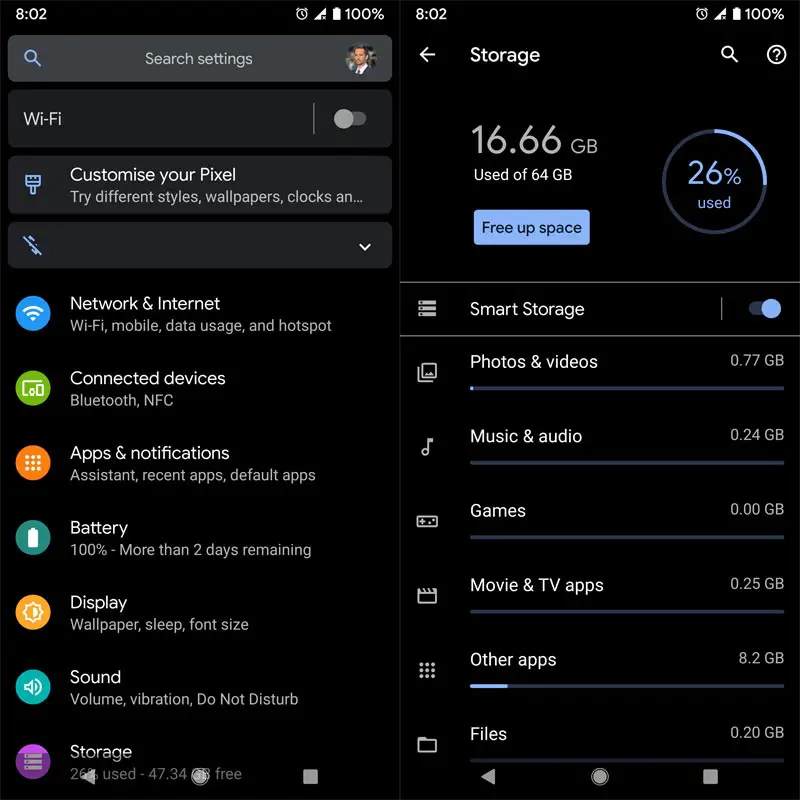 First things first, check your device storage to see if you still have some space left. If you have less than 1GB of space, you should free up more space by deleting unnecessary big files such as old videos/movies, pictures, large documents, etc.
You can close apps running in the background after freed up some space and have at least 1GB of space. If you had opened so many apps, close the ones you're using at the moment to free some RAM space for TikTok to run.
Clear Cache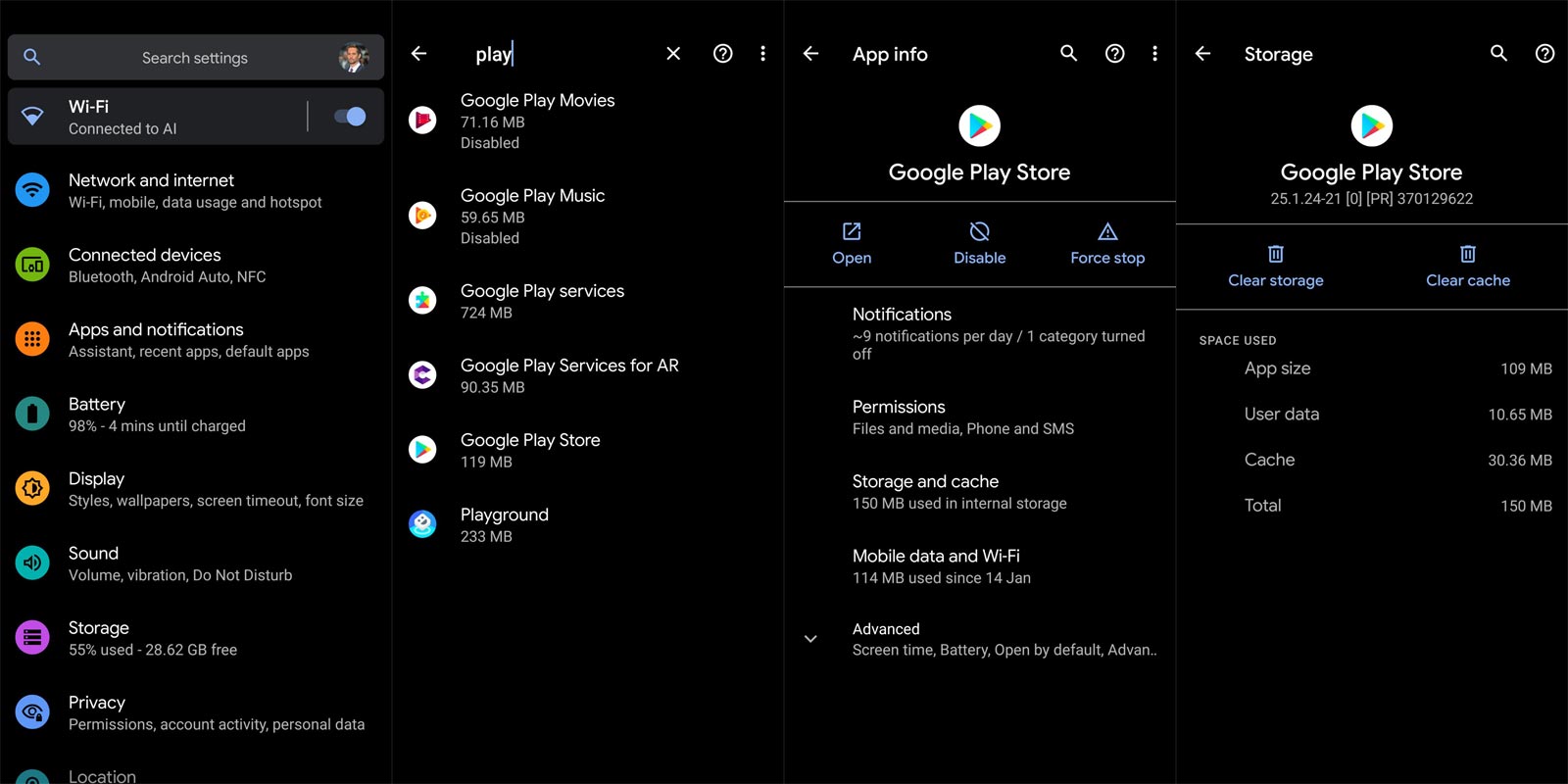 Also, after the first and second steps explained above, go ahead to clear your app's "Cache." Sometimes, TikTok can accumulate up to 300MB cache or more. Clear the cache by going to settings >>> apps >>> TikTok >>> storage >>> clear cache. Afterward, restart your phone and launch the app; It should fix the issue.
Note: Don't select "Clear Data," be careful to tap on "Clear Cache." The "Clear Data" will log you out of the app and forced you to start afresh in using the app.
3. TikTok App Not Loading Properly
When newer app versions are released, people still using older versions sometimes tend to experience different unusual issues, which could be the case with your TikTok app. That said, if your TikTok app isn't loading properly as it used to, maybe you should check if you're using the latest version.
Check for new Updates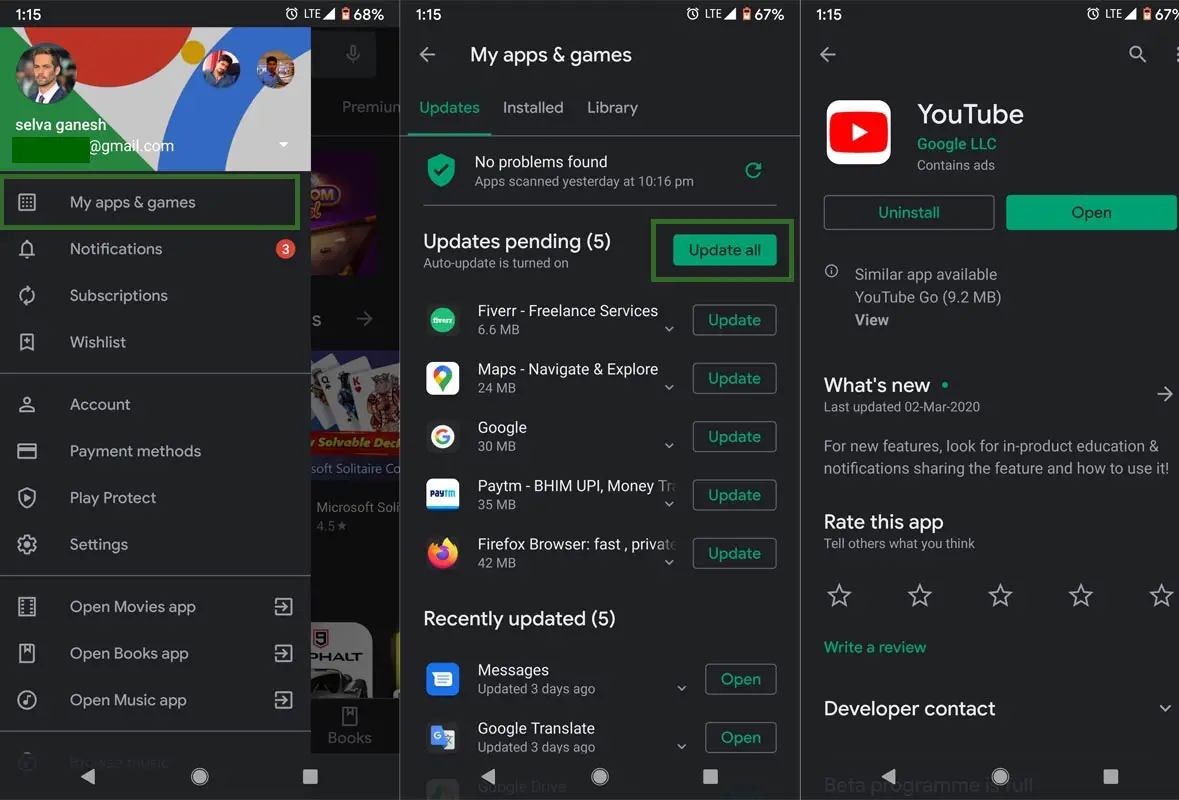 Open your app store and search for "TikTok." From the search result, click on the official TikTok app and click on "Update" to download the latest version of the application.
Refresh your device and relaunch the TikTok app – this time, it has been updated to the latest version. You will have to wait until the update is complete, close your app store, and close the previously open TikTok app. Hopefully, the app will load perfectly and also function as you had expected. However, if you're still facing issues with the app – even after updating to the latest version, Un-Install the app completely and install it again.
4. TikTok Videos Not Playing
You're browsing the newsfeed, and no video seems to play, including the ones you uploaded yourself? Such scenarios do happen, and they do; it's either due to a technical problem from TikTok or because your network is not functioning properly. Since TikTok is a video playing platform, You should have at least 5Mbps speed to play the videos properly in good quality.
Use a High-Speed Network connection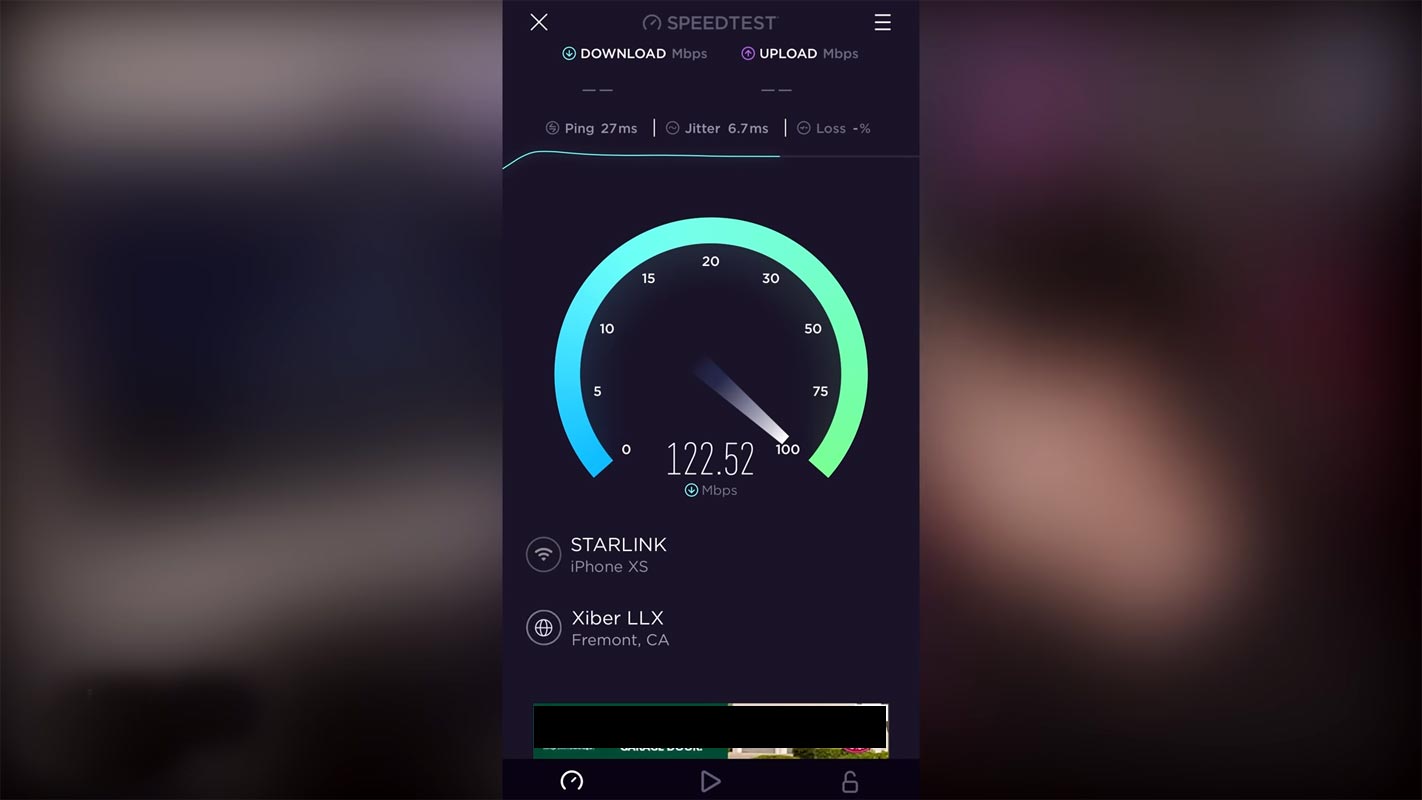 Switch to another network – a stronger one – and check if the issue is solved. If the issue persists, then it's probably a technical issue from TikTok; you can try after some time. You may also need to clear your app's cache and data to see if we can fix the error.
Wrap Up
These are the common issues one is likely to face while using the TikTok mobile app. Due to the large volume of TikTok users, The issues also happen a lot of times. But we can fix it using the above methods. They also planned to release exclusive TikTok Flagship mobile. But there are no further details about it.
In summary, the solutions to any TikTok app problem include clearing the app's cache and/or data, updating to the latest version, or switching to a stronger (more stable) internet network. But, when none of these possible solutions work for you, reach out to the support team and make your complaint. It's not just TikTok, but most social media platforms do experience outages. During such a period of time, the platforms' app won't function normally if you tried any other methods that fixed your TikTok issues, the comment below. It will help other users.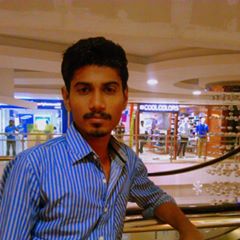 Selva Ganesh is the Chief Editor of this Blog. He is a Computer Science Engineer, An experienced Android Developer, Professional Blogger with 8+ years in the field. He completed courses about Google News Initiative. He runs Android Infotech which offers Problem Solving Articles around the globe.