Recently, Gmail users have encountered a frustrating predicament where attachments, intended to be smoothly dragged and dropped onto their PC, are unexpectedly transmuted into HTML previews. Gmail, a ubiquitous email platform from Silicon Valley, is a crucial communication tool for individuals and organizations. Yet, this vexing issue has disrupted the otherwise seamless user experience. The problem arises when attempting to transfer files to a computer – instead of arriving in its original format, the attachment morphs into an HTML version bearing the tag "Preview attachment." This unforeseen conversion adds a layer of complexity and inconvenience to what should be a straightforward task. Despite Gmail's immense popularity and widespread usage, this concern remains a persistent source of frustration for numerous users.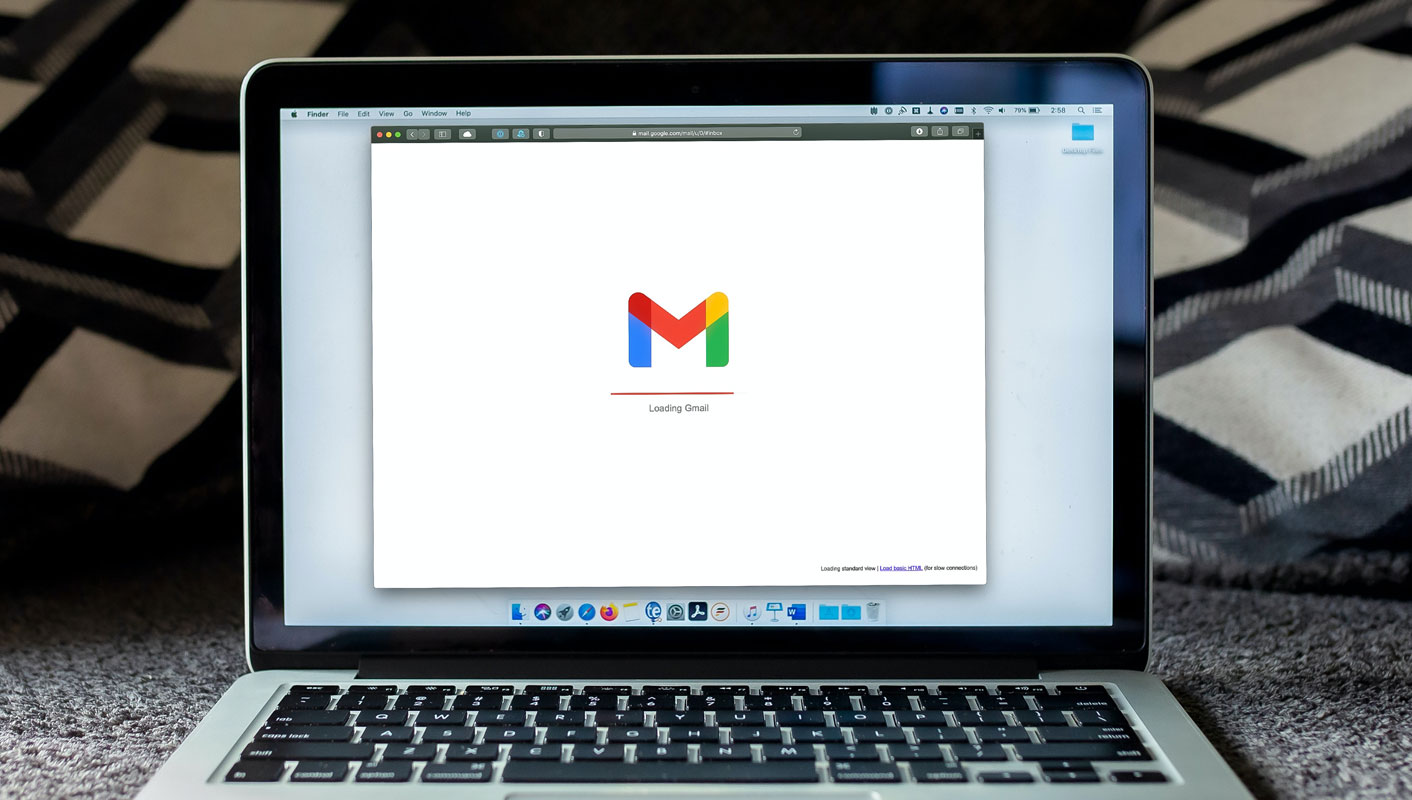 The Drag and Drop Dilemma
Many users have reported that when they attempt to drag and drop a Gmail attachment to their PC, the file is unexpectedly converted into an HTML format with a 'Preview attachment' appended to the filename. For instance, dragging and dropping a file named "test.jpg" could result in it being saved as "Preview attachment test.jpg.html," in some cases, even the file size is incorporated into the filename. If you're grappling with this issue, fret not. This guide is here to provide you with practical solutions.
How to Fix the Gmail Attachment Preview Issue with Drag and Drop using HTML Issue?
Follow these steps to resolve the Gmail attachment preview issue:
Reload Gmail
Start by reloading Gmail. Press Control+R while on the Gmail screen to refresh the page.
Close and Reopen Gmail
Close the Gmail tab and reopen it to ensure a fresh start.
Pause Before Dropping
When you drag an attachment, pause for a second, holding it over the Windows folder.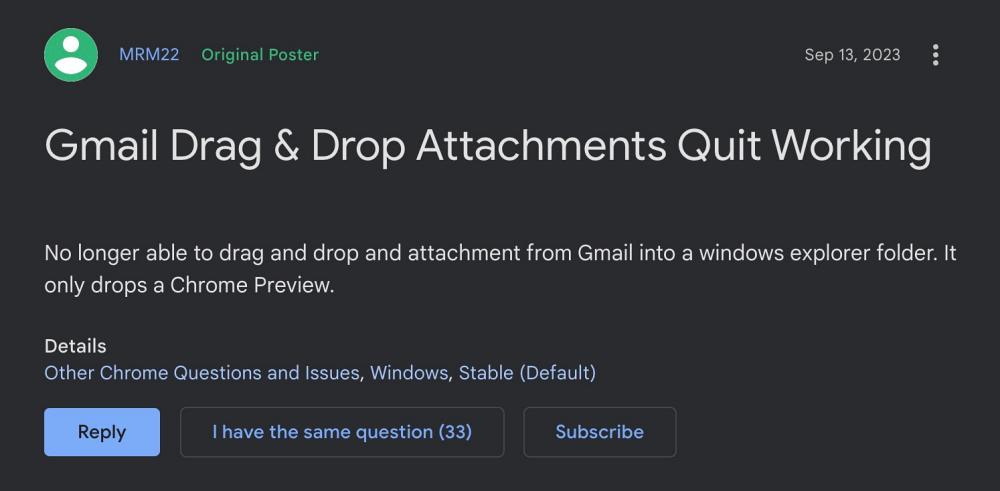 It may initially display as a preview, but releasing it will result in downloading the correct file.
Ask the Sender to Share to Another Gmail Account
If the issue persists, request the sender to share the file with your secondary Gmail account.
Try Compressing the File
Some users have succeeded by compressing the file (ZIP/RAR) before sending it.
Experiment with this approach to see if it resolves the issue.
Use Alternative Sharing Methods
Alternatively, you can ask the sender to share the file using other mediums or applications.
Google Drive, within the Google ecosystem, is a suitable option.
FAQs
Is this issue widespread among Gmail users?
Not all Gmail accounts are affected by this issue. It seems to be sporadic.
Will the developers release a fix for this problem?
The developers know the issue but haven't provided a timeline for the fix release.
Are there alternative ways to share files to avoid this problem?
Compressing files (ZIP/RAR) or using Google Drive are suggested alternatives to prevent the issue.
Can reloading Gmail solve the problem?
Reloading Gmail can sometimes refresh the system and resolve the attachment preview issue.
How common is this problem?
While not affecting all users, it has been reported by a significant number, prompting the need for solutions.
Wrap Up
The frustration stemming from Gmail attachments morphing into unexpected HTML previews during a simple drag-and-drop operation is a predicament faced by numerous users. This guide offers comprehensive troubleshooting steps seeking to mitigate this inconvenience. Although not universally experienced, the issue has garnered attention from a substantial portion of the user base. The perplexing aspect is that while some users confront this problem, others do not, resulting in a somewhat sporadic occurrence. Despite the recognition of this issue by the developers, a concrete resolution timeline remains undisclosed.
This uncertainty regarding a forthcoming fix only adds to the exasperation. Users are left to grapple with workarounds, like requesting file compression or exploring alternative sharing methods, hoping to bypass this unexpected attachment transformation. It's an unsettling aspect of an otherwise widely lauded and heavily utilized email platform, underscoring the necessity for prompt and practical solutions.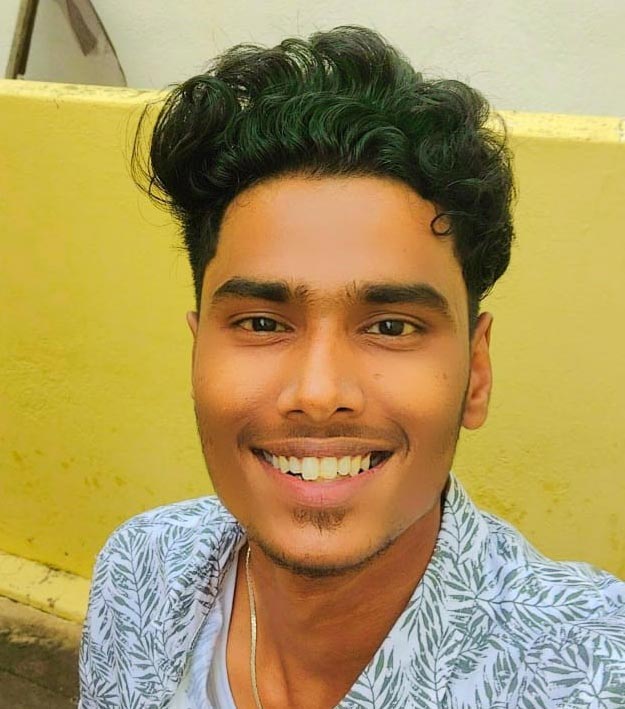 Arun Karthick is a highly skilled and versatile individual with a computer science background. He completed his undergraduate degree in this field and has since worked as an Android developer. Arun is known for his expertise in break dance and is highly regarded in this field. In addition to his dancing abilities, Arun is also a mobile hardware-level technician, making him well-rounded. He is known for his intelligence and is considered an intelligent individual in his professional and personal life.