Google already predicted AR is going to be the best technology compare with VR. That's why they release lots of interactive applications on their platforms. You may experience some AR objects in Google Search. Google Arts and Culture are one of the Google Platforms focused on Historical details and brought those details into the modern world. With the help of this platform, People can learn about history in a modern and fun way. Recently Google released a new Art filter in its official app. The New Google AR Art Filter lets you try Cultural Accessories with your camera. It works based on the AR platform. Like other social network filters, you can try those accessories virtually.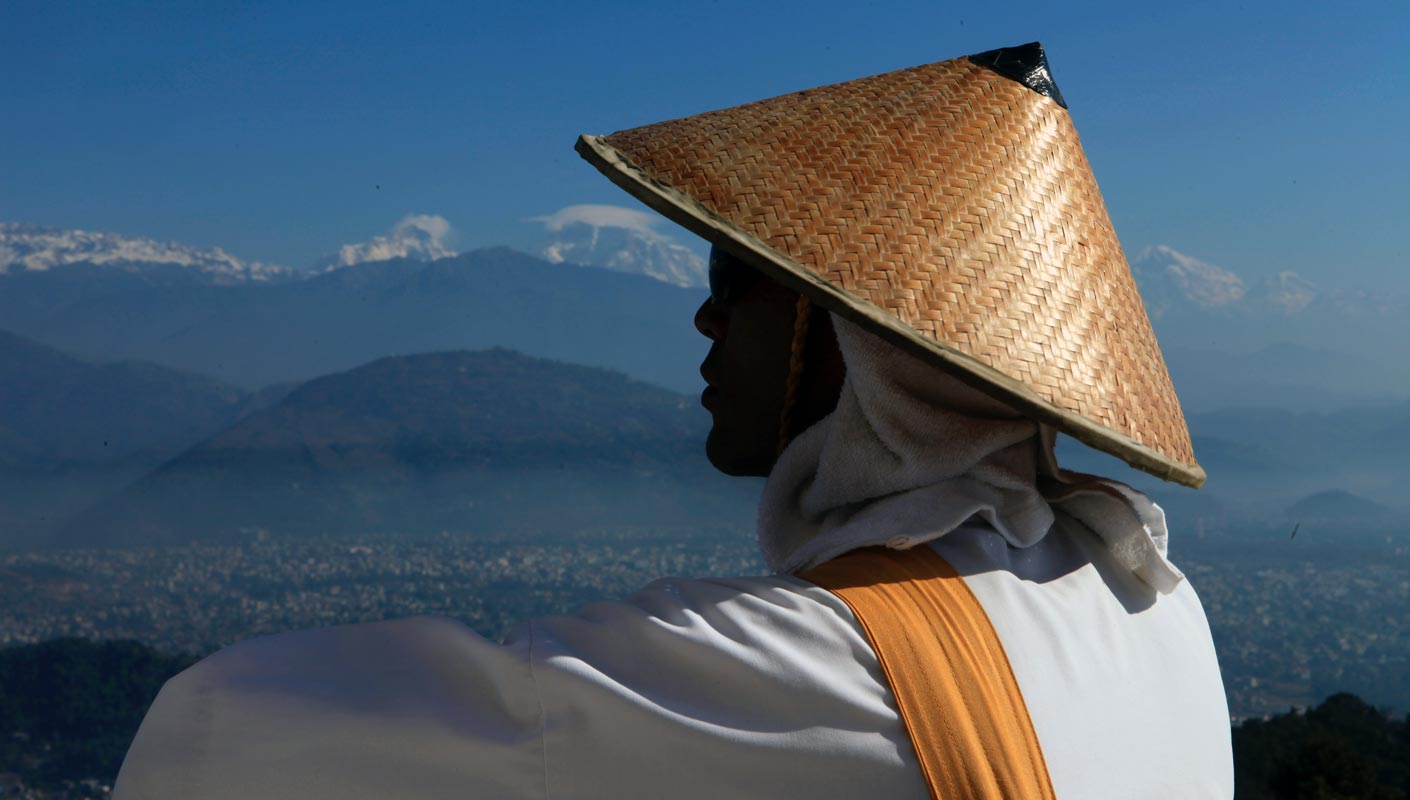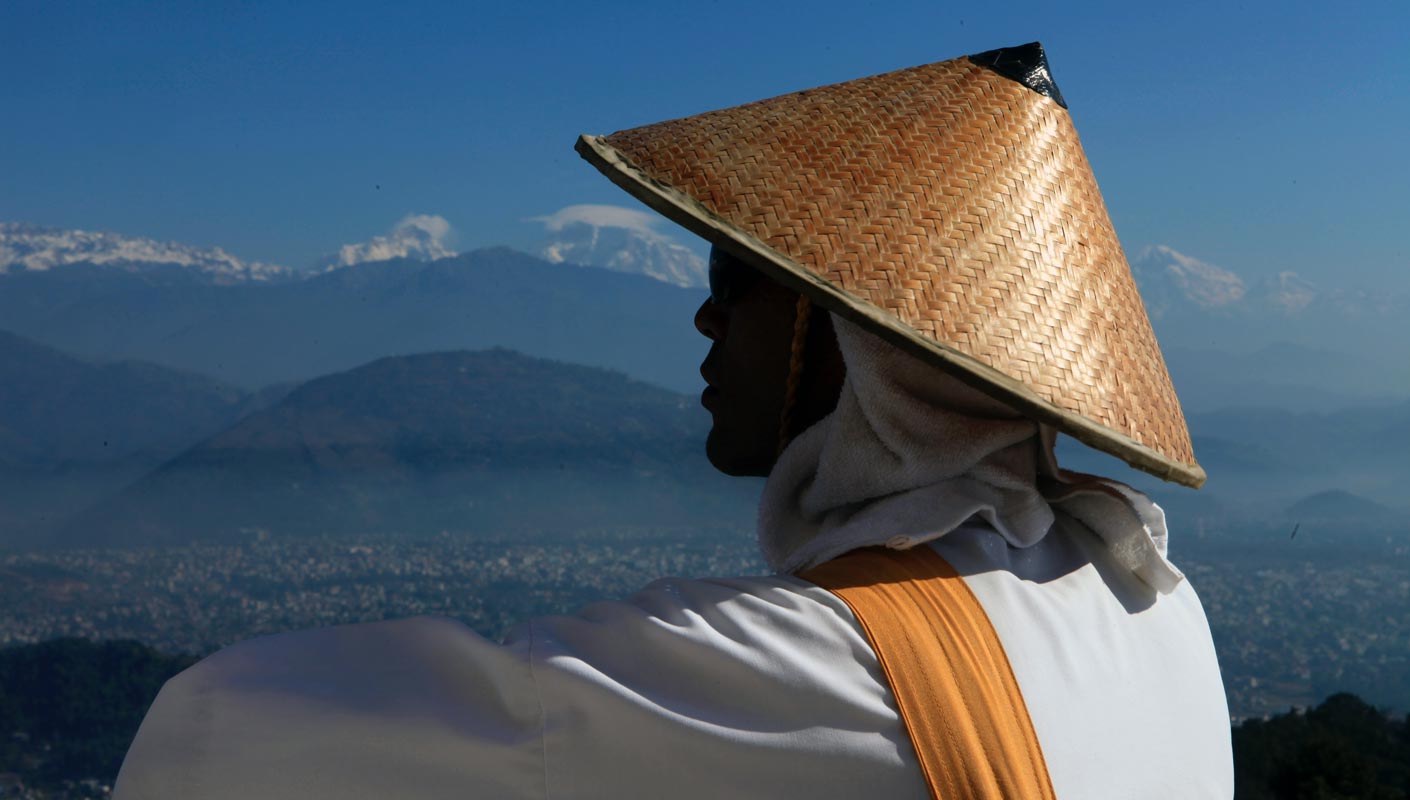 The New filter comes as an update in its Arts & Cultural app that transforms you into historical characters and lets you take a selfie with historical work of art. A new Google experiment using AR with historical painting and historical artifacts. Introducing features in Google Arts and Culture app is not new for Google. They already released the Google Art Transfer feature.
What is Google AR Art Filter that lets you try Cultural Accessories and Historical Paintings?
Google launched the Arts & Cultural app in 2016. This app was about to introduce users to arts and culture. It offers the super-detailed look of famous historical painting, a stunning 360-degree view of museums' historical places. It gained such popularity that it stood on top of the chart in downloads in 2018.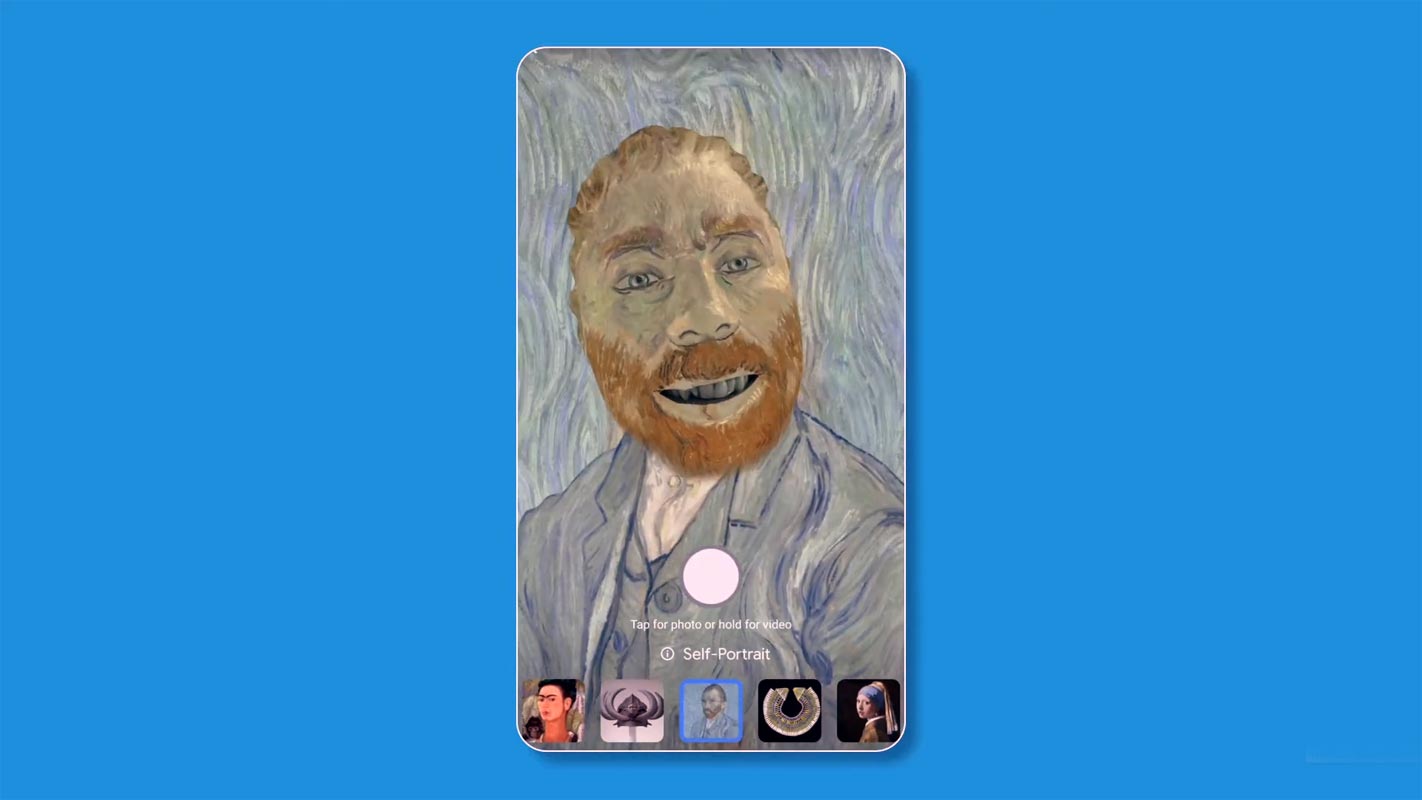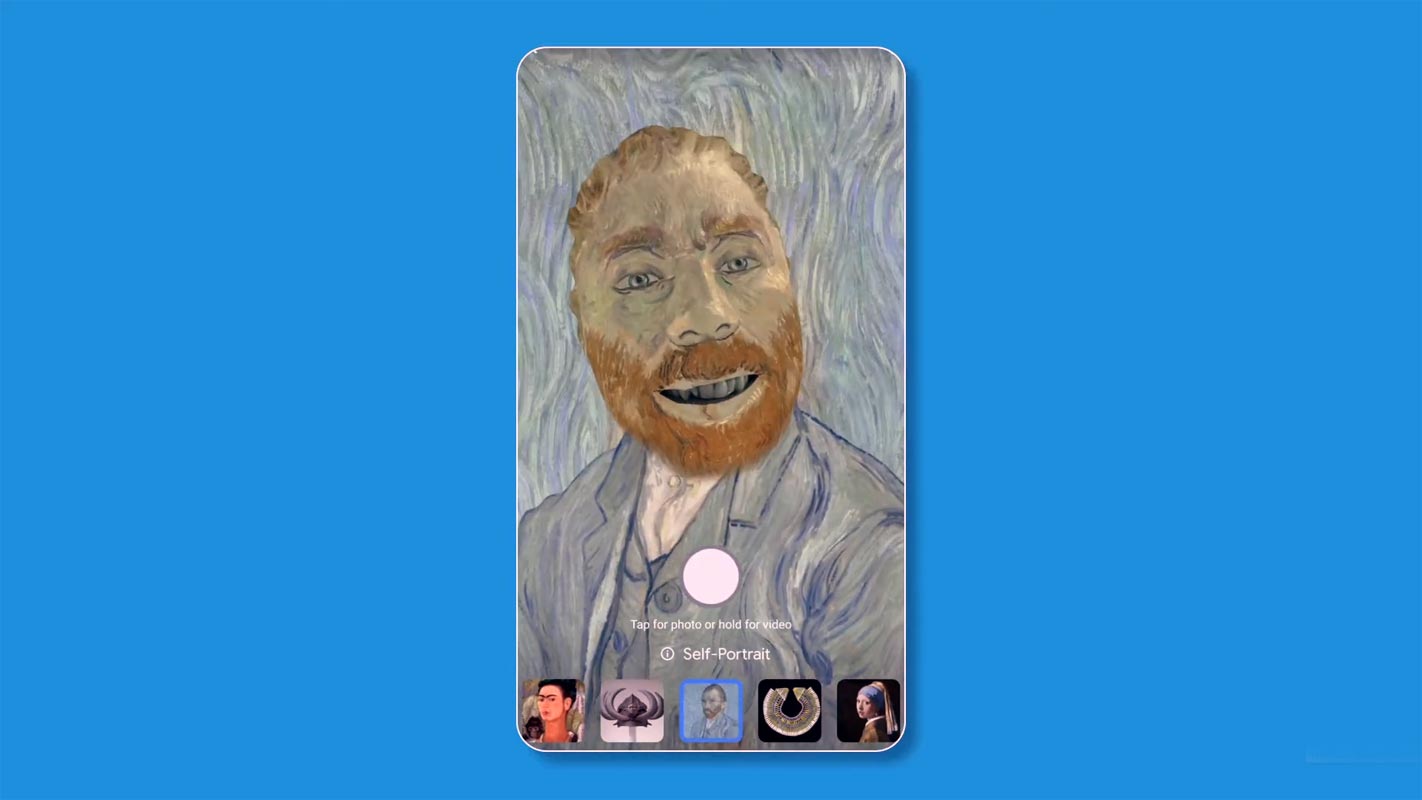 Google took a step ahead and used the augmented reality feature to teach you about the historical paintings and the historical artifacts. The aim is to introduce the new generations with their cultural heritages and tell them about the world's famous artistic paintings. It enables a self-portrait option that works like Snapchat's AR filters. When you have an app, you can make stay users by releasing small in-built apps like filters. Snapchat released mini-apps often, and it is useful.
What's New in AR Filters?
You could get the static image with the earlier versions' historical artifacts, but this new filter does not stick with static images. Using the AR technology, it moves with your movements and gives you a brand-new look with permanent transformation. You can take a selfie with a mysterious Samurai hat or make a movie with the new artistic mock-ups. Google often releasing regular AR-based interactions. In Google search, you can try AR 3D animals.
How to use this Google AR Art Filter to try Cultural Accessories and Historical Paintings?
It will be great fun to experience yourself as a part of historical assets. To do it, follow these simple steps: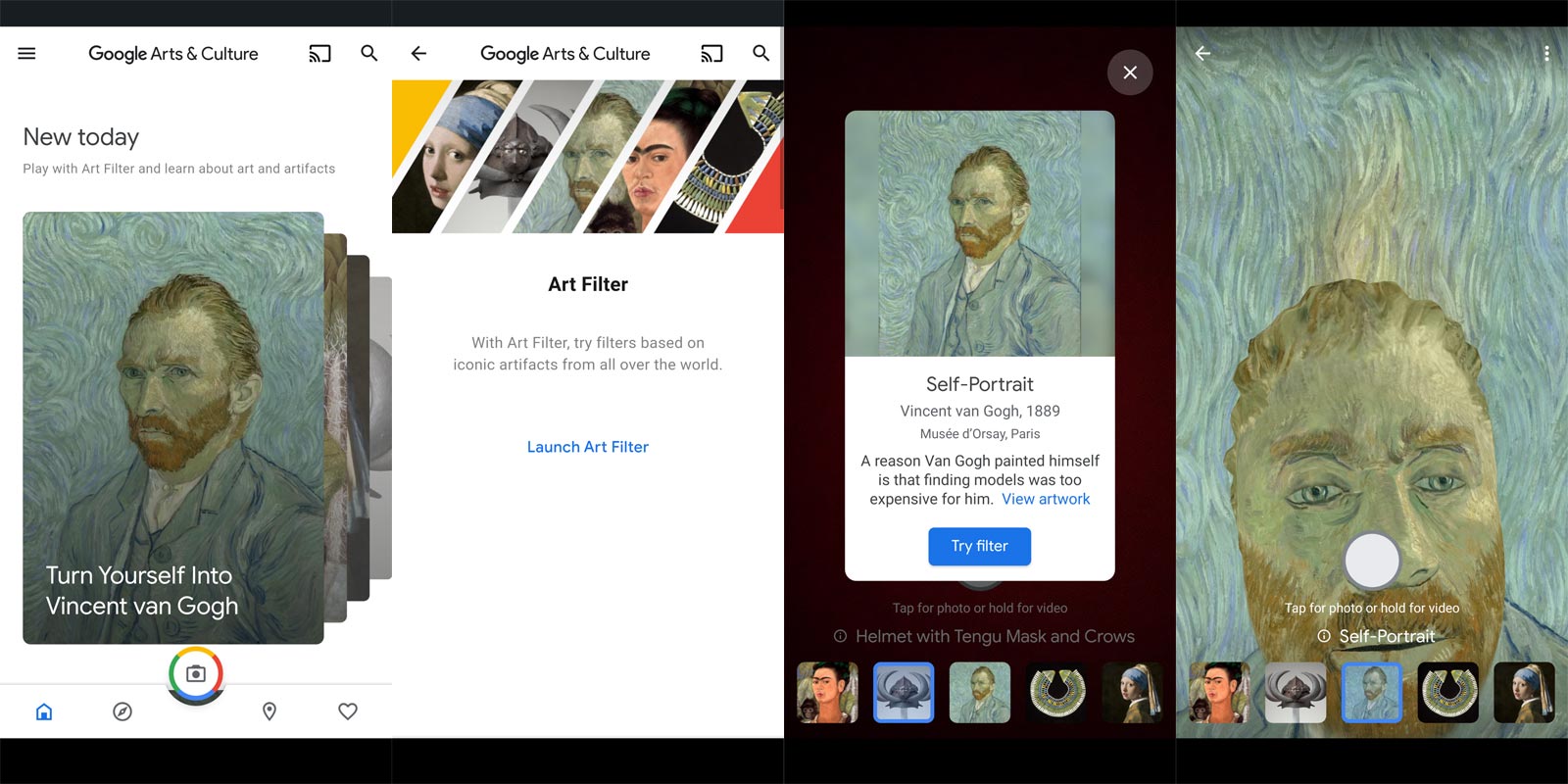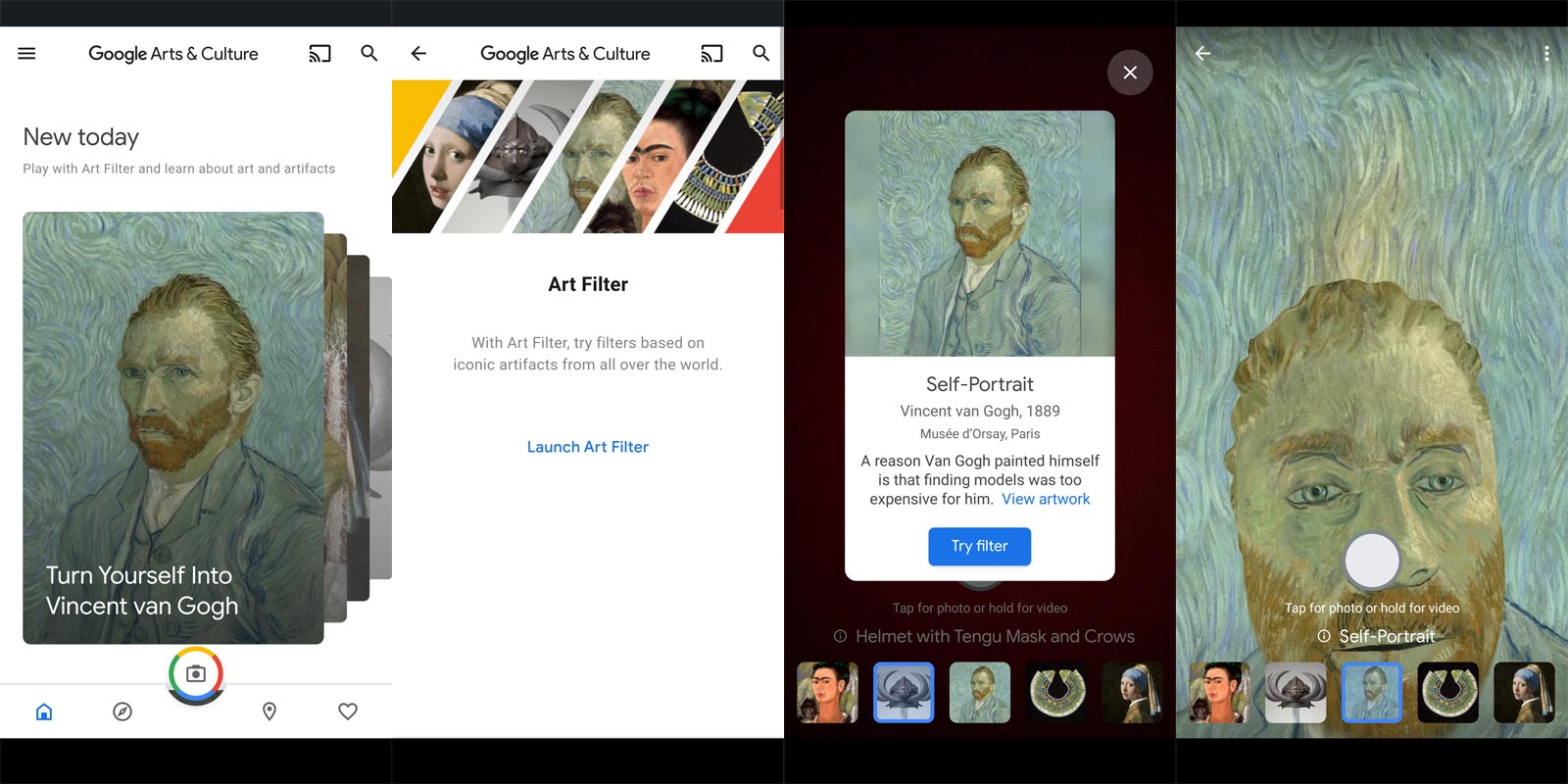 Open the Arts & Cultural app.
Tap the camera icon at the center bottom of the screen.
Select the filter you want to use.
Swipe through the available filter at the bottom and tap the one you want to try.
How Many Filters Available at The Moment?
The historical and artistic AR filters in Google arts & Cultural apps are limited to only five. These are crafted using machine learning in such details that you can explore the details from every angle. And these artifacts are positioned with you that it reacts with your facial expressions and body movements. These AR filters include:
Frida Kahlo painting with monkey created in 1938
Japanese Helmet with Tengu Mask and Crows
Vincent Van Gogh portrait created in 1889
Faience Collar neckless from Amarna Egypt 1352-1327 BC
Girl with a pearl earring by Johannes Vermeer 1665
With these AR avatars of arts and history, you can take a picture or even make a video to share with your friends and family.
Wrap Up
Compare with VR; AR is mostly used in real-time usage. Most of the measuring apps using AR. Google recently released an update in Google Maps Live View with improved AR features. Augmented reality is changing our views and experiences about the world. This new AR filter is a noble effort to introduce mobile phone-generation with their history and cultural assets. The latest AR filter that lets you make a video with these historical artifacts is lovely to share with your friends and family. Do tell us about your AR filter joys in the comments below.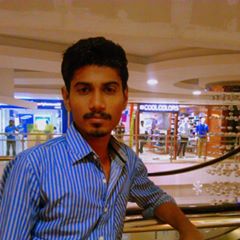 Selva Ganesh is a Chief Editor of this Blog. He is a Computer Engineer, An experienced Android Developer, Professional Blogger & addicted Web Developer. He runs Android Infotech which offers Problem Solving Articles around the globe.