Mobile devices always have many connectivity options to interact with other devices. It ranges from Bluetooth, Wi-Fi, and USB Connections. Now Companies like Samsung and iPhone begin to use UWB connections to interact with Smart Home devices. It can make better range connections, and it is secure compare with the regular Bluetooth and Wi-Fi connectivity with other devices. Google planning to make better Pixel mobile with Pixel 6. So, They are planning to add new features from the hardware level, including a processor. Now Upcoming Google Pixel 6 will have UWB Connectivity. with UWB; Pixel 6 can make better connectivity with some Google Home devices.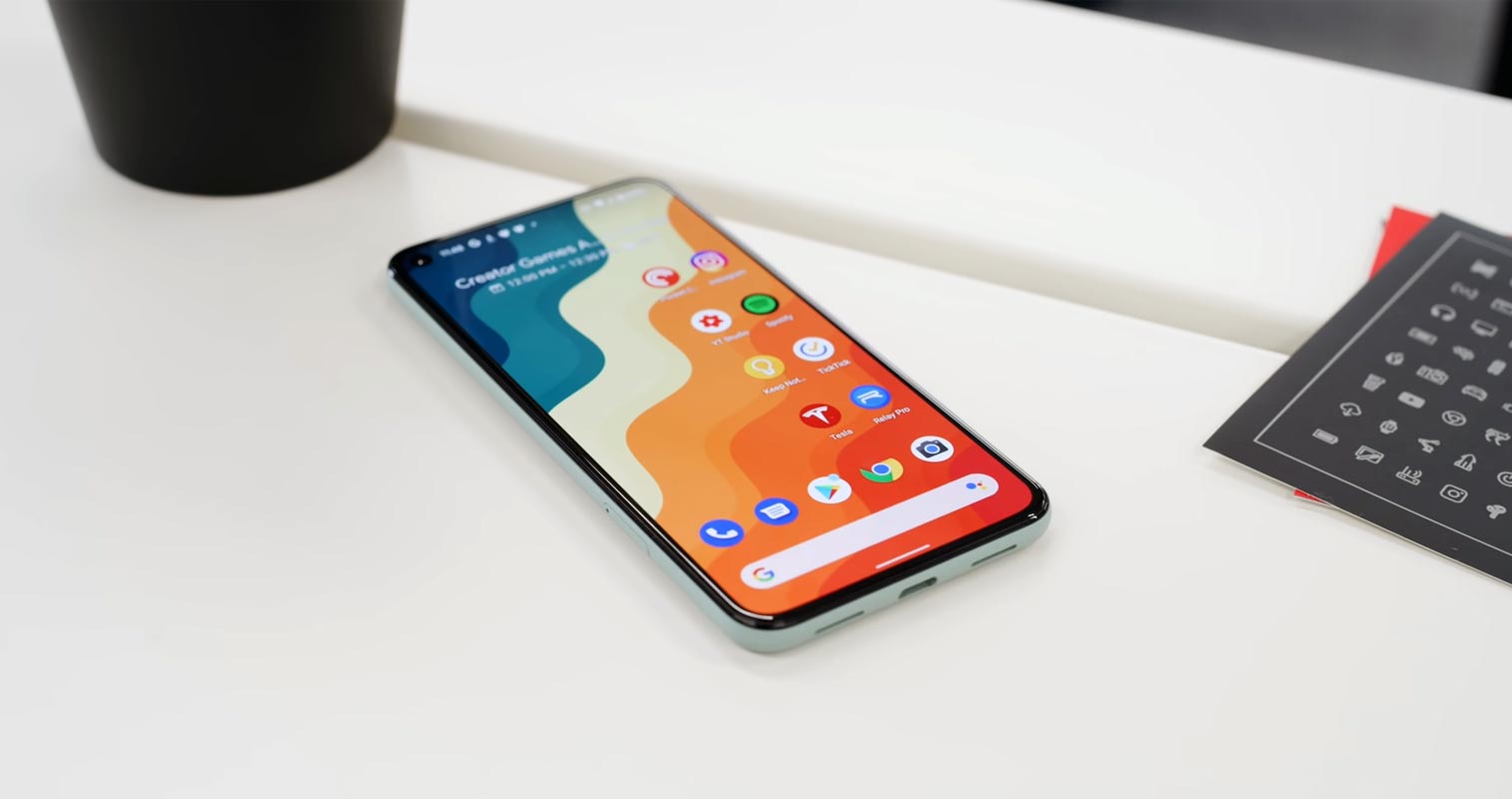 What is UWB (Ultra Wide Band)?
UWB is also known as Ultra-Wide Band; it is a short-range wireless communication Protocol. To talk with each other, it uses radio waves to enable devices. It is similar to Bluetooth and Wi-fi but is more precious and effective. In 2019, people heard about the Ultra-Wide Band. UWB technology is first experimented with by Apple's iPhone 11 smartphone.
Apple added this new advantage to the iPhone, but the technology has accurately been around for decades. In 2002 the United States Federal Communication Commission recognized the unlicensed use of UWB. As a result, UWB was briefly accessed as a remote heart monitoring system, and it is limited use in military radars.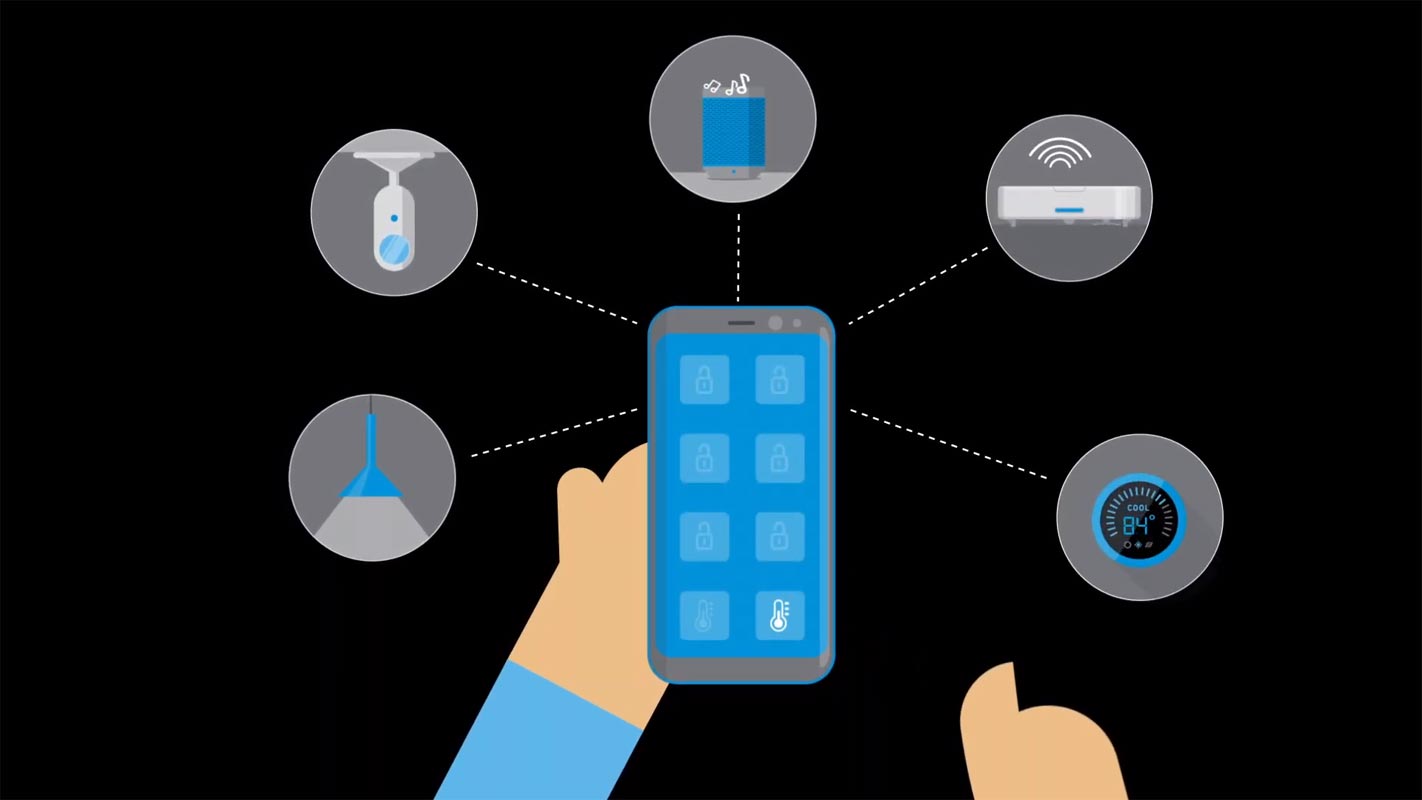 The frequency required for UWB is between 3.1 GHz and 10.6 GHz. There is one disadvantage about  UWB: having a short-range, but it does not matter much when you have two devices in the room together. Billions of radio pulses send across the wide spectrum frequency through the UWB transmitter and UWB receiver, receives those pulses, and translates the pulses into data.
The Ultra-Wideband is a real-time accuracy because it sends up to 1 billion pulses per second. In addition, UWB uses radio waves for wireless communication protocols like Bluetooth and Wi-Fi.
Use of UWB in Mobiles
Ultra-wide Band is the big thing in the world of wireless technology. It offers indoor positioning of smart home devices and high-speed data transmission. UWB applications have a lot of applications that enable more new services for consumers. Enterprises like accurate indoor location, positioning, providing context-aware information, and precise analytics in real-time.
UWB signals can also work under the Noise floor; it provides better security, lower RF health hazards, and lower interface to other systems. In addition, UWB is used to capture highly accurate Spatial and directional data.
UWB connectivity with other devices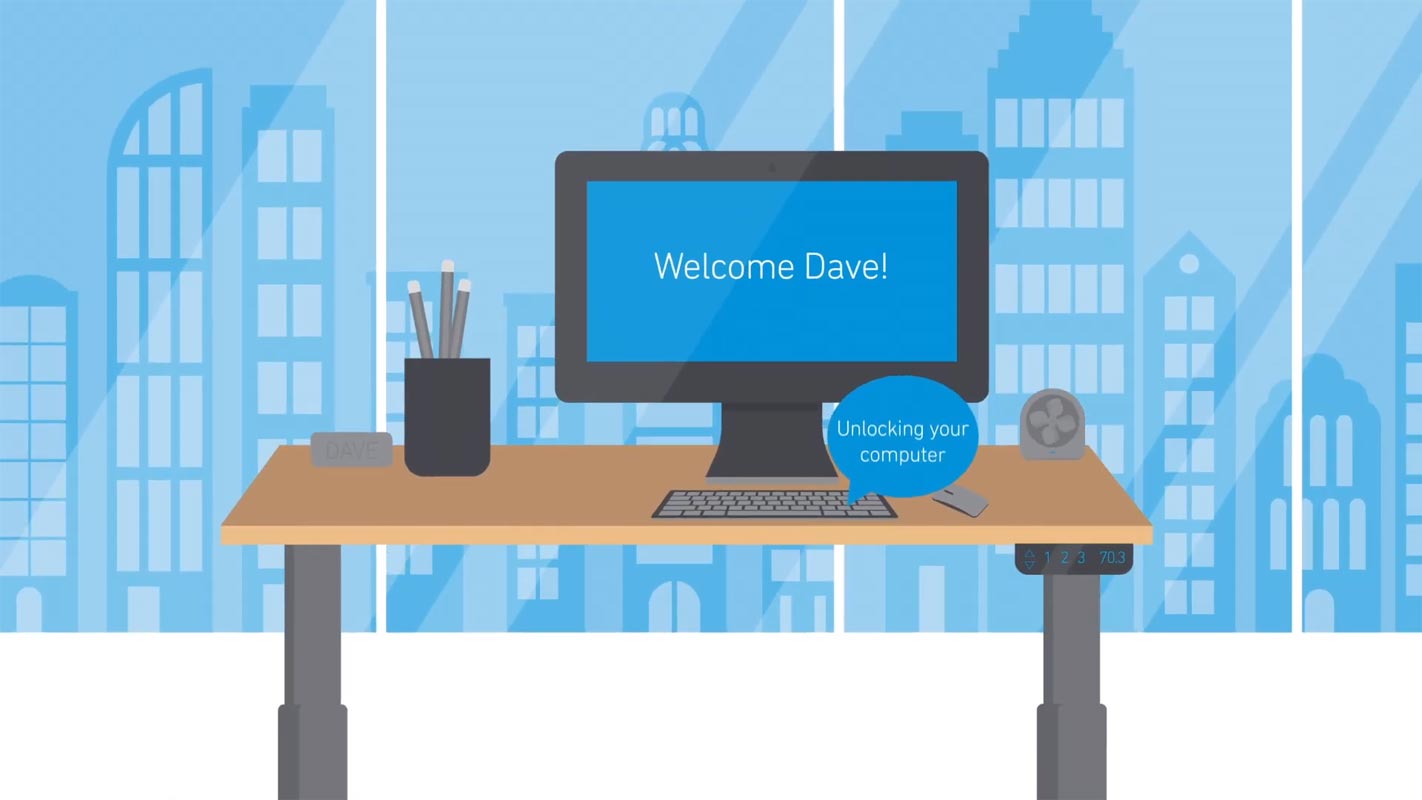 Once a UWB enabled device like smartphones, smartwatches, smart key, or tile is near another device; the device will start ranging. Ranging using ToF (ToF stands for flight) between devices, the roundtrip time of challenge pockets. UWB can achieve greater accuracy using larger channel bandwidth with short pulses. Angle-of-arrival technology used for the accuracy of real-time in UWB measurement provides accurate device location.
Google Pixel 6 UWB Integration
Now Google is experimenting on UWB support to bring in upcoming devices, and it is codenamed, Ravan. Google Pixel 6 already faced many rumors about the release. Later Google breaks that rumor and reveals the arrival of the Pixel 6 Mobile; at the same time, some of the rumors are leaked about the features of the Pixel 6 phone.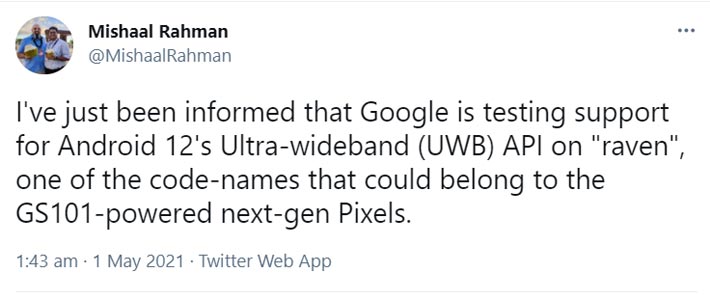 Google confirms that the Google tech giant is working with Ultra-wide Band for Pixel 6 devices. UWB has already used in Apple iPhone family-like iPhone 11 and iPhone 12 smartphones. The benefit of this wireless connection is to secure your connection quickly but only with closed-range devices. Mishaal Rahman shares this news on Twitter; he tweeted as " I've just been informed that Google is experimenting for Android 12's Ultra-wide Band API on Ravan, one of the code-names that codename belongs to Whitechapel GS101 chipset".
Wrap Up
Google is planning to make a perfect Pixel phone with Pixel 6. Even if Google Pixel is famous, They always getting the blame for various reasons, especially for hardware. That's why Google is planning to optimize the mobile from the Core level using an in-house Whitechapel processor in Pixel 6. With the new UWB, Google may release additional devices that are compatible with the new technology. I hope Google Pixel 6 will be a perfect Pixel mobile. What are your thoughts about UWB connectivity in Pixel 6? Can Google utilize the feature with other devices? Share your thoughts below.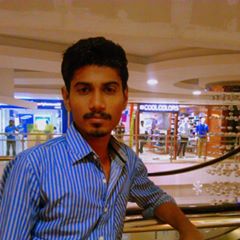 Selva Ganesh is the Chief Editor of this Blog. He is a Computer Science Engineer, An experienced Android Developer, Professional Blogger with 8+ years in the field. He completed courses about Google News Initiative. He runs Android Infotech which offers Problem Solving Articles around the globe.