In Other Android manufacturer's mobiles, you always look for hardware specs and details for your price. But When this thing comes to Google Pixel phones, the price you pay is for their software. Even though the hardware specs of Pixel mobiles look average in sheet, What they are doing with that with Google software is excellent. Also, the features are not like to show off. They always help us in real-time situations. Among those features during the Pixel 5 and 4a 5G launch, Google announced a new feature for Pixel mobiles called Hold for Me. This feature works on the Google Phone app. So we can expect the broad roll out to all other non-pixel phones in the future. Below I will explain this Hold For Me feature and How it can help you in real life and limitations.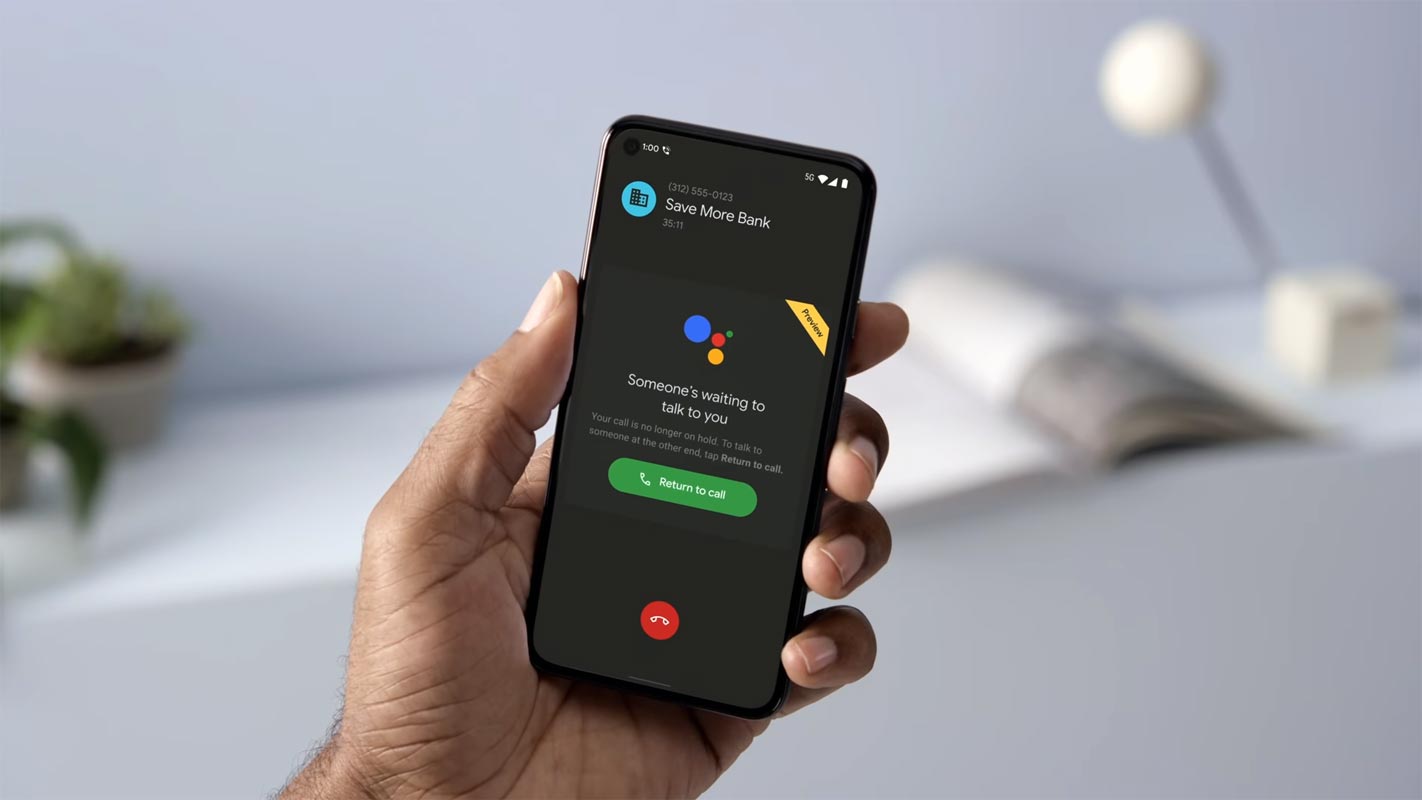 What is Google Pixel Hold for Me Feature?
Listening on-hold music for an hour is a frustrating job. But it is happening in the current situation when the increased demand and staff cut made the phone call waits endless. The case is the same whether you call the administrative office, customer support, or doctors' clinic for an appointment; you have to wait for hours and listen to the repetitive music. Google just announced a new feature, Hold for Me, to get you rid of this frustrating job.
When you call a courier company to track your missing packet, contact the traveling agent to change the booking dates, or call your net service provider to check your net connectivity. They put you on wait. This wait usually prolongs sometimes up to hours. During this wait, you can not do any other work except listening to that music repetitively.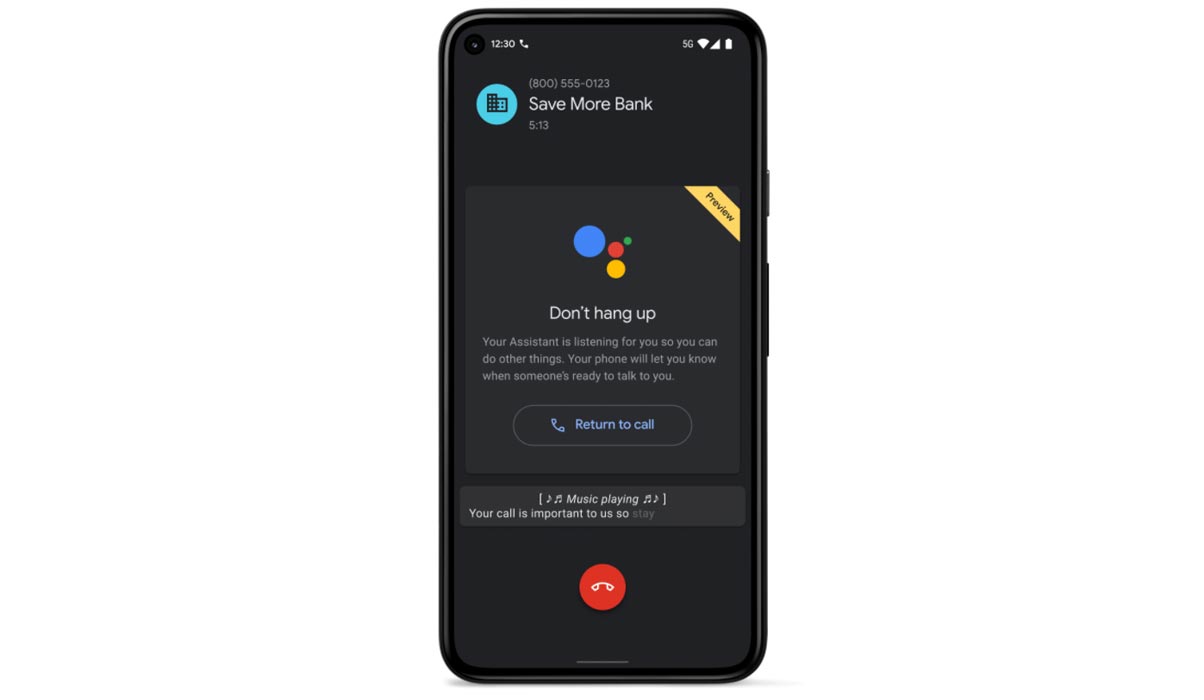 Here comes the Google new feature Hold for Me to rescue you. Google assistant take your place and listen to that music for you. Meanwhile, you are free to do any other important work. And when the human representative available to talk, it informs you to take the call.
How Hold for Me Works?
Google already rolled out a new feature that can identify the Business type and reason for calling. When you make a phone call to Business and put you on Hold, you can activate the Hold for Me feature to replace you. Hold for Me, start listening to the music for you and let you free to do other important works. As every Business on hold algorithm is different, you can not say when the customer representative will be available onto the call. Hold for Me is a powerful feature that uses Google Duplex Technology to identify the on-hold music. It can also detect the difference between recorded messages and the human response.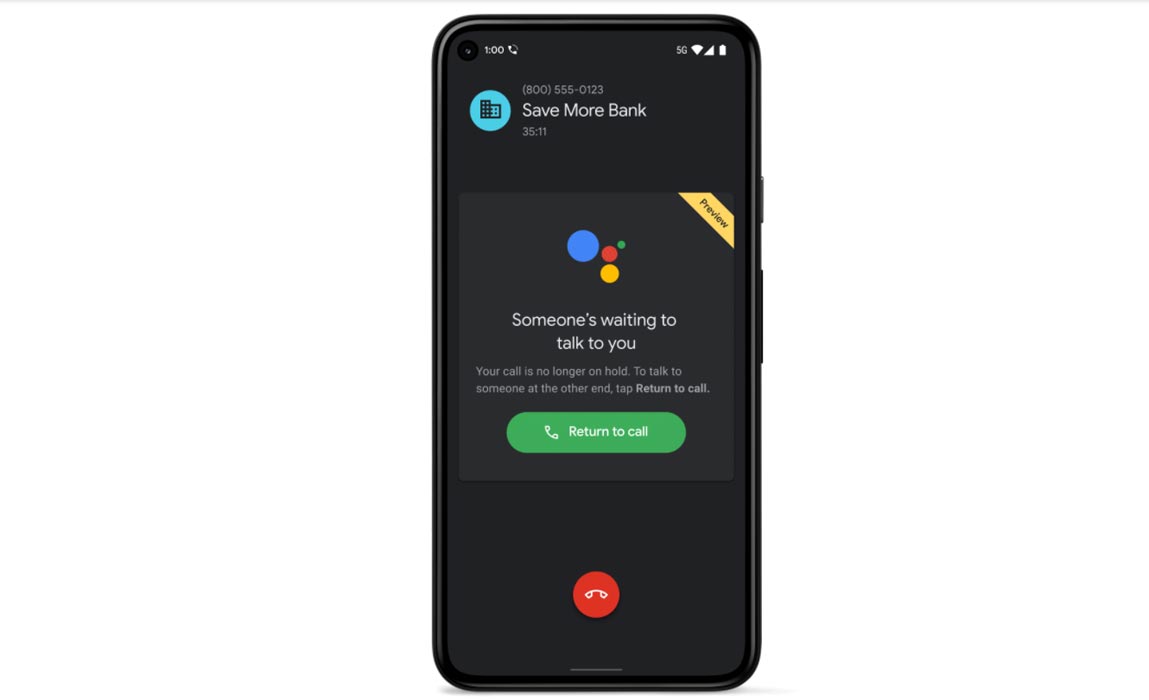 Once it identifies the human representative is on the call, it asks the representative to hold for a while and notify you that someone is available on a phone call to talk with you. The Google assistant keeps you informed throughout the wait on Hold, although your call is muted. At any time, you can see a real-time caption that's going on a phone call. You can terminate this wait on Hold at any time.
Privacy Concern
You can enable the Hold for Me feature from settings, or you can turn it on during the toll-free call. All the processing to identify the human representative is done inside your device, so it doesn't require any wi-fi internet data connection. It also speeds up the identification process and ensures that no audio will be transferred to Google or save into your Google account. All audio processing stops as you return to your call after Google waits for you.
Limitations
Hold for Me feature is limited to toll-free calls. It means you can use this feature on 1-800 calls only. Hold for Me feature let you free to do other things, but you can not play music on your device during the Hold for Me feature activation. If you play any audio file while Google assistant is holding your call, either it won't play, or the Hold for Me feature will end by itself. Hold for Me supports only the English language right now. Soon we can expect in more languages.
Availability
Currently, Hold for Me is available only in Google Pixel 5 and Pixel 4A 5G as a preview function in the USA. Google will update its earlier models in the coming months.
Wrap up
Initially, the feature is available to Pixel 5 and 4a 5G. Google may roll out this feature to other Pixel phones soon. With the Google Phone app, you can already use Business verified calls and filter calls feature. Google has been launching a new feature to facilitate its customers. Last year it launched a screening call that saves you in a situation like where you can't speak, but you have to attend the phone call.
Google always rolls out the challenging real-time feature. Flip to shhh is another feature that can help you to pout your mobile into silent or DND mode when you out your mobile screen to the surface. Last month it launched who is calling feature and now hold for me. It's a helpful feature for those who are fed up by listening to hold music for hours. What is your experience with this Hold for Me part? Do tell us in the comments below.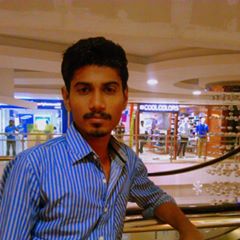 Selva Ganesh is the Chief Editor of this Blog. He is a Computer Science Engineer, An experienced Android Developer, Professional Blogger with 8+ years in the field. He completed courses about Google News Initiative. He runs Android Infotech which offers Problem Solving Articles around the globe.