Google Soli technology is not a Gimmick. Software and Operations limit us. Yes, Google Soli can do a lot of things than you know. The smartphone we are expected from Google this year is Google Pixel 4; while this device released, the technologies and features it will support known, and this includes a new feature called "Motion Sense." This motion sensor will go a long way to control how Pixel 4 users will often touch their phones with hand. Google Soli has been undergoing several tests for at least five years before the release, by the Advanced Technology and Projects team (ATAP) at Google. The motion sensor tech will make its debut on the Google Pixel 4. However, here are the things you should know about this technology – Google Soli.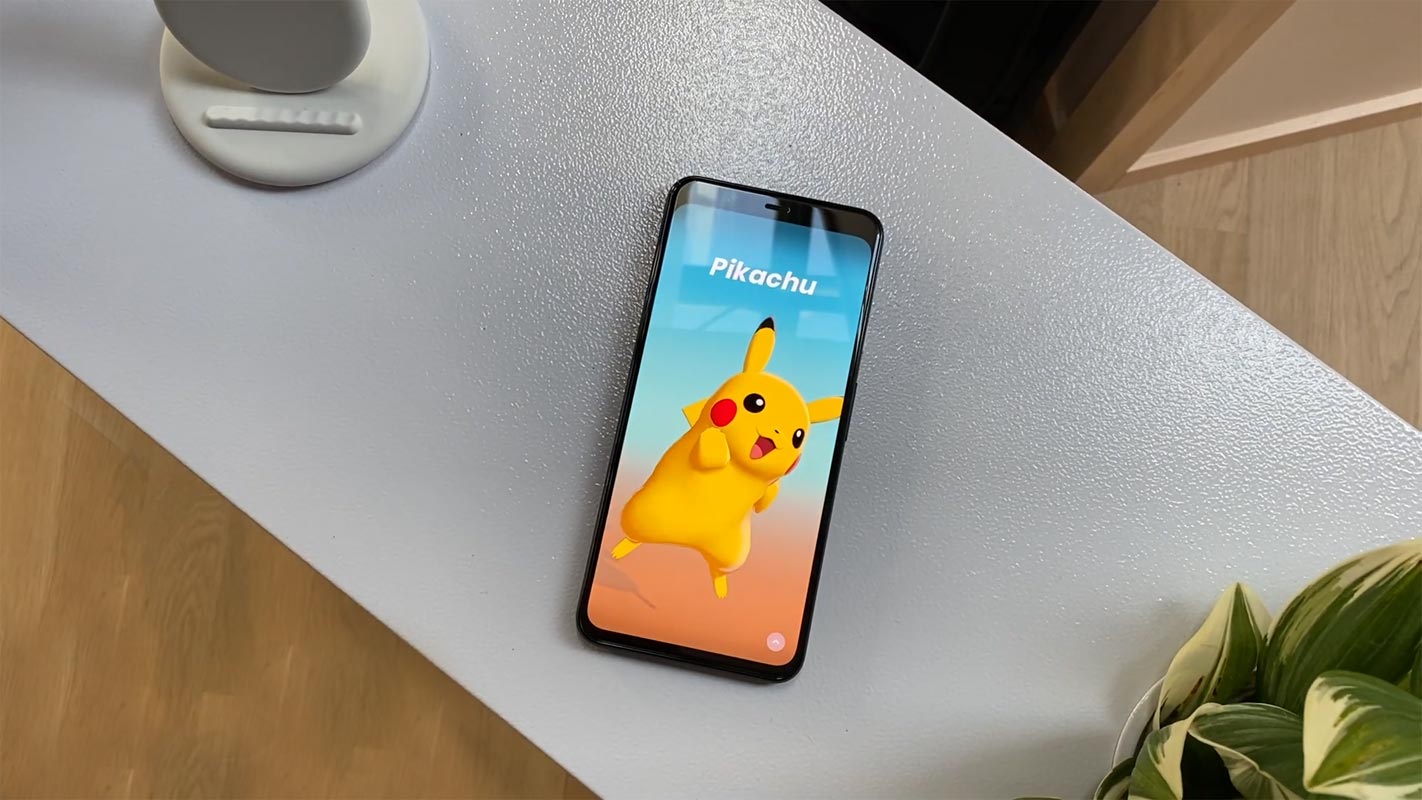 What is Google Soli, and how it works?
Google Soli is a motion sensor technology that combines some software algorithms with an advanced hardware sensor to recognize gestures and detect things that are nearby. Soli works with radar; the radar is quite small. It is the hardware radar that conceals the Soli technology, and it is through the detector that it can detect hands-free gesture interactions. The sensor is brilliant and tracks motion accurately at high speeds.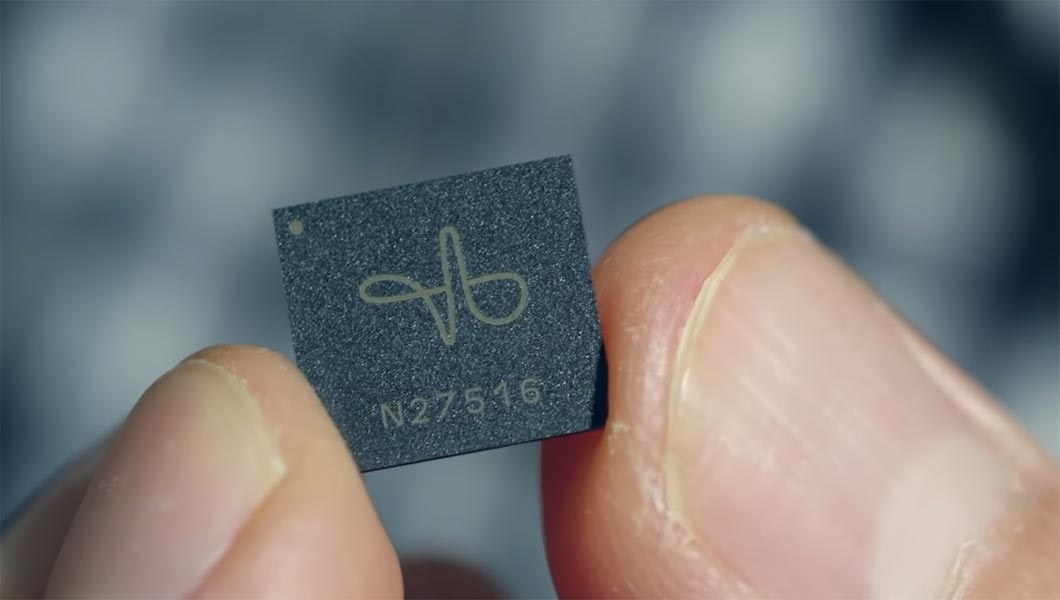 Components
The Soli radar or chip had the following dimensions 8mm x 10mm; such a small chip can integrate into most (if not all) wearables. More interestingly, the soli chip/radar has no moving component, not affected by any light condition, and it utilizes miniature energy. This technology looks to be one of the best smart technologies to be integrated on smartphones and wearables. It has Four RX antenna Array to receive signals. And Two TX antenna Array to Transmit signals. SPI Interface is used to convey the response to the respective hardware and software components.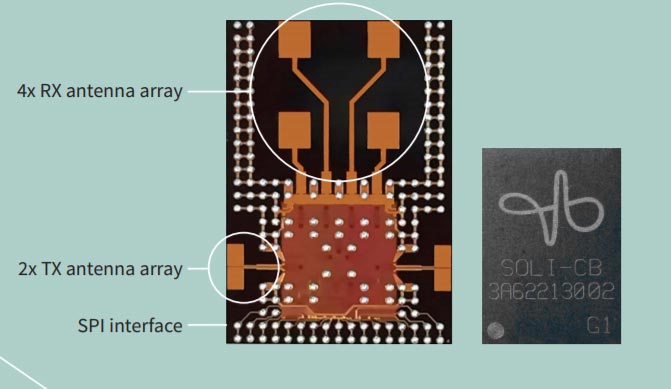 Radar and Soli Sensor
There is a Massive technology behind this project. I try to explain this process easily. We know this tech made based on the Radar. In radar, the significant parts are Sender and Receiver. The sender will send produced signals to the target. Based on the reflections from the Target, the Receiver will send feedback to the hardware. From the reading of the received signals, We can know the Target Size, Movement, and a lot of things.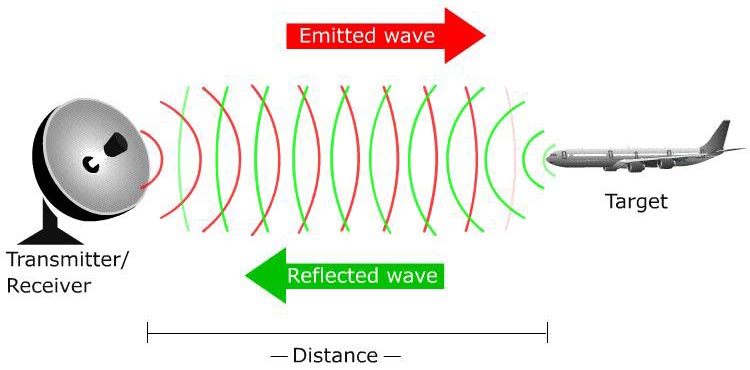 Soli is a mini Radar. It will send some Signals to the Environment within the limited area. When any target, say your hand enters into that area, It will get a response. The receiver will receive the response signals and send the feedback to SPI Interface. The Interface will recognize further details with the help of pre-loaded algorithms and give a response to the mobile/device Display.
Features
360° sensing: Google Soli can detect and react to movement from any angle. But, In Pixel 4, the bottom surface is blocked by our environment. So, We can use only the unblocked area.
Low power: the technology consumes very little energy to identify changes and gestures.
Smart detection: Soli is designed to detect objects and motion from various objects for perfect interactions.
Privacy assurance: this technology does not require camera permission and does not record visual images; your privacy is assured.
Extremely smart and ever-ready: Soli is always aware when you're around and anticipates your next move or gesture. It picks up any action, steps, or gesture you make.
More so, Soli designed with an interaction framework that groups human movements according to levels of proximity and engagement between the user and Soli: aware, engaged, and active. This interaction framework created based on our regular nonverbal communication patterns.
How and Who made Soli Processors?
The Google ATAP team produces soli processors' chips. The founder, Ivan Poupyrev, said that he is passionate about capturing the possibilities of the human hand because the hand is swift and precise; hence, the development of Soli – a technology that can record human hand gestures with high precision. Soli created as a small chip with radar technology. The radar has properties that no other technologies have. More interestingly, you can shrink the entire radar into a tiny chip.
Things you can do with Google Soli
The main motto of this technology is Soli should help you, where you should use your mobile with hand, but can't. You may be preparing food; You can't open the eyes and disable the Phone's Alarm due to sleepiness. It can help you in those situations. Like AI camera and Google Lens, I can say we are the ones who should explore the possible things. When we bought phones, somebody uses this for only making calls, others' primary purpose will be Camera, and some may be used to watch videos only. Like that, Soli can do a lot of different things. As I said earlier, We are limited by software and compatible hardware now.
There are a lot of things you can do with this new technology. It allows you to increase or decrease volumes, increasing screen contrast level, scrolling up or down a page, and many more. All you need do is to move your fingers, and your Pixel 4 smartphone will follow your gesture.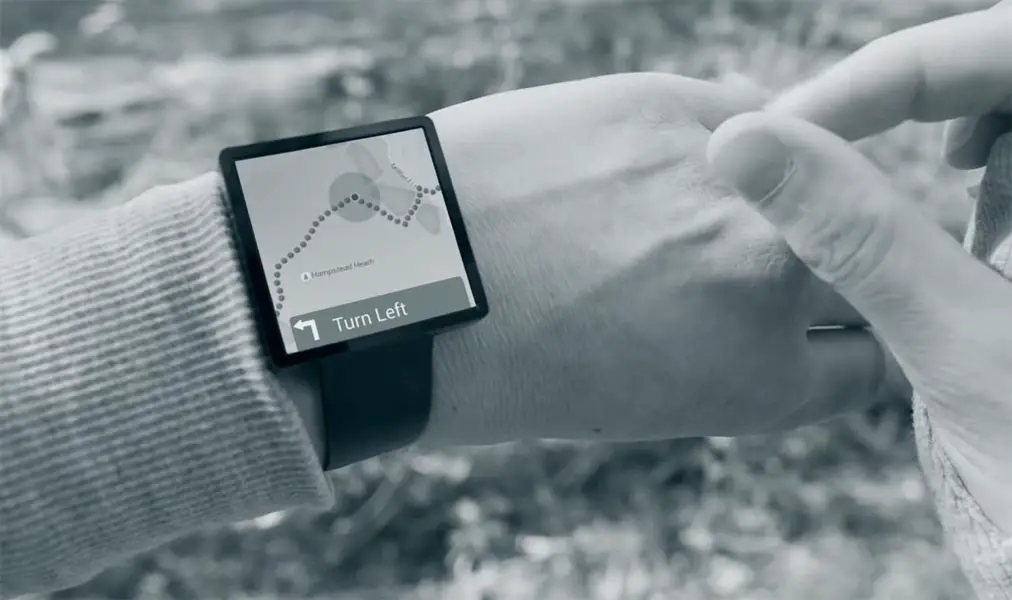 It minimizes the need to touch your device. Soli turns smart device users' to become the actual interface they need to operate their smart devices. As weird as it may appear, Soli is simply a tiny radar with the ability to recognize human motion, ranging from finger taps to body movements.
We can use this tech in a lot of devices. Currently, the possible devices are Wearables, Smart Thing in our Home Including Tvs, Smart Assistant devices, and Speaker..etc.
In smartphones
Google Soli will be available on smartphones (starting from Pixel 4) as Motion SenseTM. The soli sensor will be available at the surface of the devices. With Motion Sense technology, smartphone users can do the following.
Snooze and Disable alarms
Scroll Web pages and Presentations
Skip songs, Choose Previous and Next Songs
Silence phone calls without touching your phone
Some Entertaining Apps and Games exclusive to this technology
The developers of Soli (Motion Sense) hints that these features/capabilities are just for a start. Motion Sense will improve over time to support many more skills, devices, as well as roll out to many countries. However, some mobile apps support Motion Sense technology, but they are not compatible with most devices. If you're lucky to have a device that supports these apps, you can install them and start using Soli.
Mobile Apps that support Google Soli – Motion SenseTM
1. Pokémon Wave Hello
This app is an Interactive Live Wallpaper. A lot of people love the Pokémon game, and this version is specially designed with Motion Sense support, which makes the gameplay more exciting and captivating. Get to discover the latest Pokémon, Grookey, Scorbunny, and Sobble hidden in the Galar region in Pokémon Sword and Pokémon Shield series. You'll play these games in a new interactive way, thanks to Motion Sense.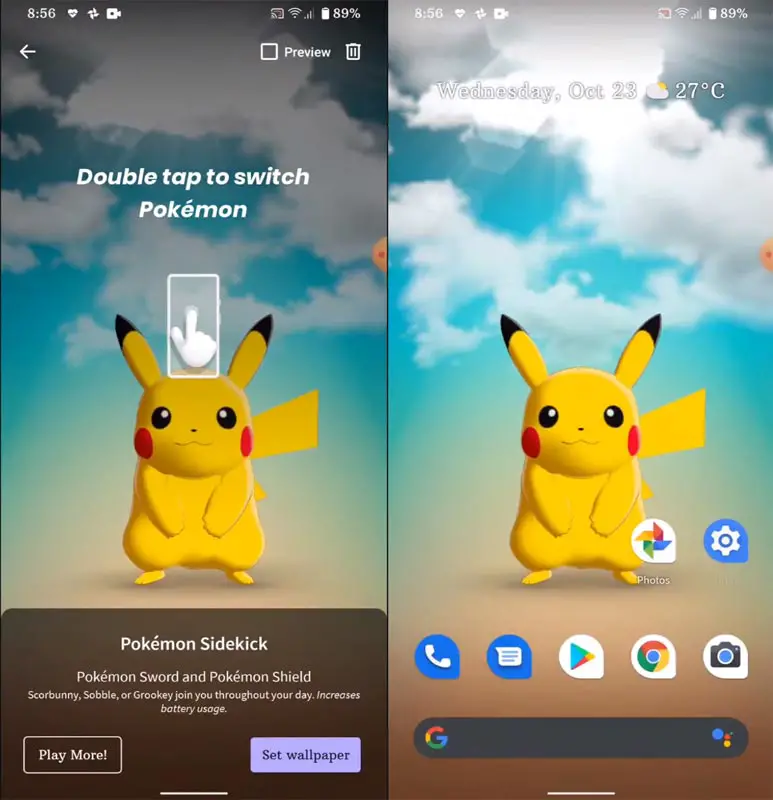 Wave your hand above your phone to say hello to Pikachu. Swipe above your phone screen to shoot Scorbunny. There are quite a lot of exciting features for players.
2. Headed South
Ustwo Studios and Google teamed up to develop this app. It is an app that is meant to introduce Google's new Quick Gestures to smartphone users in a playful yet engaging way. Quick Gestures is powered by Motion Sense to propose a new way for users to communicate with their devices.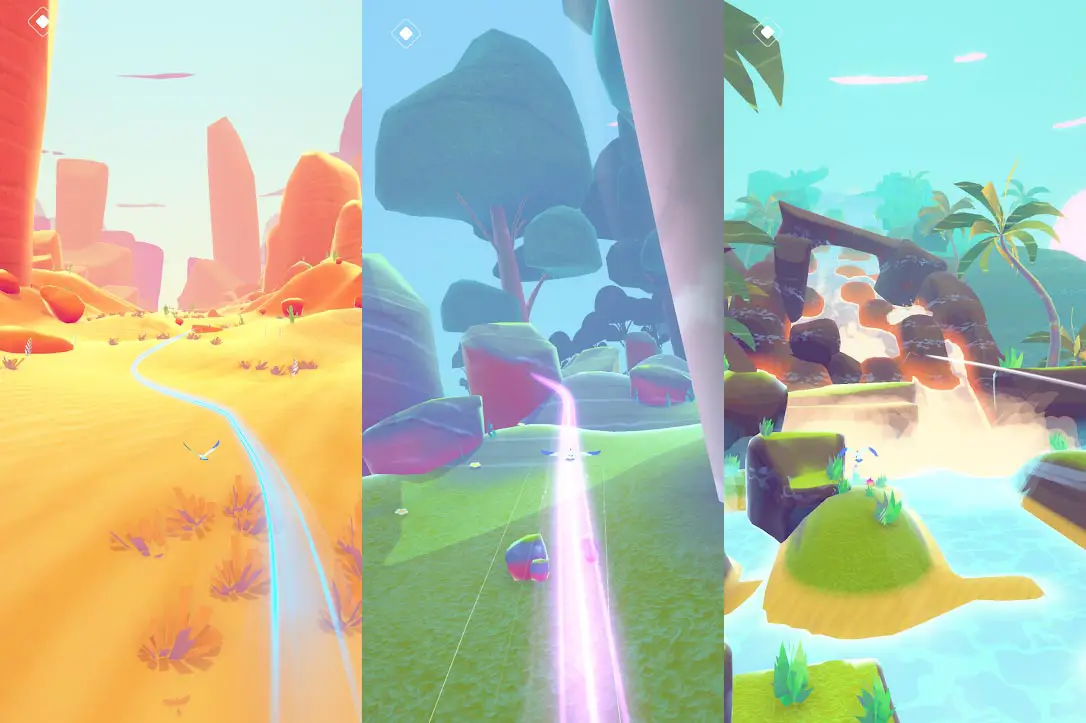 The app makes you walk through a forest-covered scenery of the North to the cozy, isolated shores of the South in a fictional landscape. Your character is a bird named Soli, who is on the mission to salvage naive wild birds from a dark, approaching storm. It is an exciting game with useful features. In my opinion, the game allows us to better understand the Gestures with the gameplay.
FAQ
Is Motion Sensor will work on All Countries?
No. But, Google is getting approvals from countries. Currently, this tech will work on 53 approved countries.
What Is Soli Frequency, Is It Harm to us?
The frequency of this motion sensor is 57 to 64 GHz. It works within a small area. If you are worried about this, think you are living with Mobile networks, Bluetooth range, and Wi-Fi…:) These devices frequency are harmless as per the research. Compare with these device's rates, the Motion sensor frequency may look massive. But, Due to its small coverage area, and the radio sensor waves are not harming type, It will not make any harm to us.
How to I found the Motion Sense supporting Apps?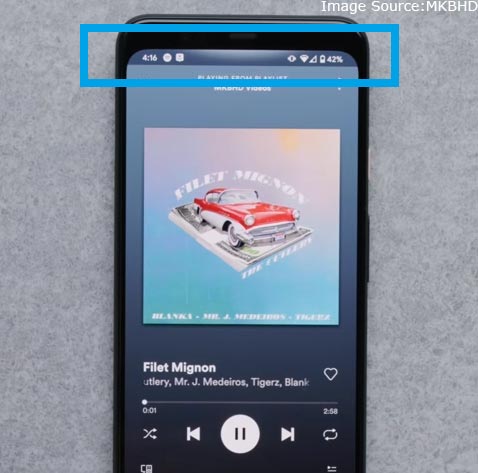 When you open the apps on your pixel device, You will get a slight blink in the Top of the screen on your mobile. It means the Motion sensor can control the app's some options.
Conclusion
Currently, all these things are exclusive to Google Pixel devices, and the mobile is created to work with Soli Sensor. Also, the Motion Sense tech will first appear with Pixel 4, and, hopefully, it will improve to support other devices. It is an impressive tech that should expand further. Furthermore, this technology will be the best technology to be included in smartphones and other interactive equipment.
In Pixel 4, it is restricted by some countries to use Soli. It is not a Google fault. There are plenty of approvals needed from the states. But, It is your mobile, you bought this for some high price. Most of them purchased this device because of the Motion sense. You can remove the restrictions in soli using Root Pixel 4 and some adb commands. What are your thoughts on this motion sensor? Can It bring a lot of features to other devices also? Comment below.
Source, (2), (3), (4), (5), (6)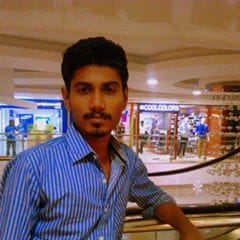 Selva Ganesh is a Chief Editor of this Blog. He is a Computer Engineer, An experienced Android Developer, Professional Blogger & addicted Web Developer. He runs Android Infotech which offers Problem Solving Articles around the globe.