Gradually, camera quality has become one of the vital things people look out for before buying a particular smartphone. Well, it is acceptable because not everyone has a digital camera to carry about every time. When your smartphone is stocked with a good camera, you do not need a digital camera anymore. More interestingly, smartphone cameras are now equipped with many features for image enhancement. We can see Artificial Intelligence (AI) being integrated into smartphone cameras; thus, most new smartphones are advertised with the inscription "AI-Powered Camera."It doesn't need to work as a Google Assistant. It is optimized to give an enhanced performance in terms of Camera Support.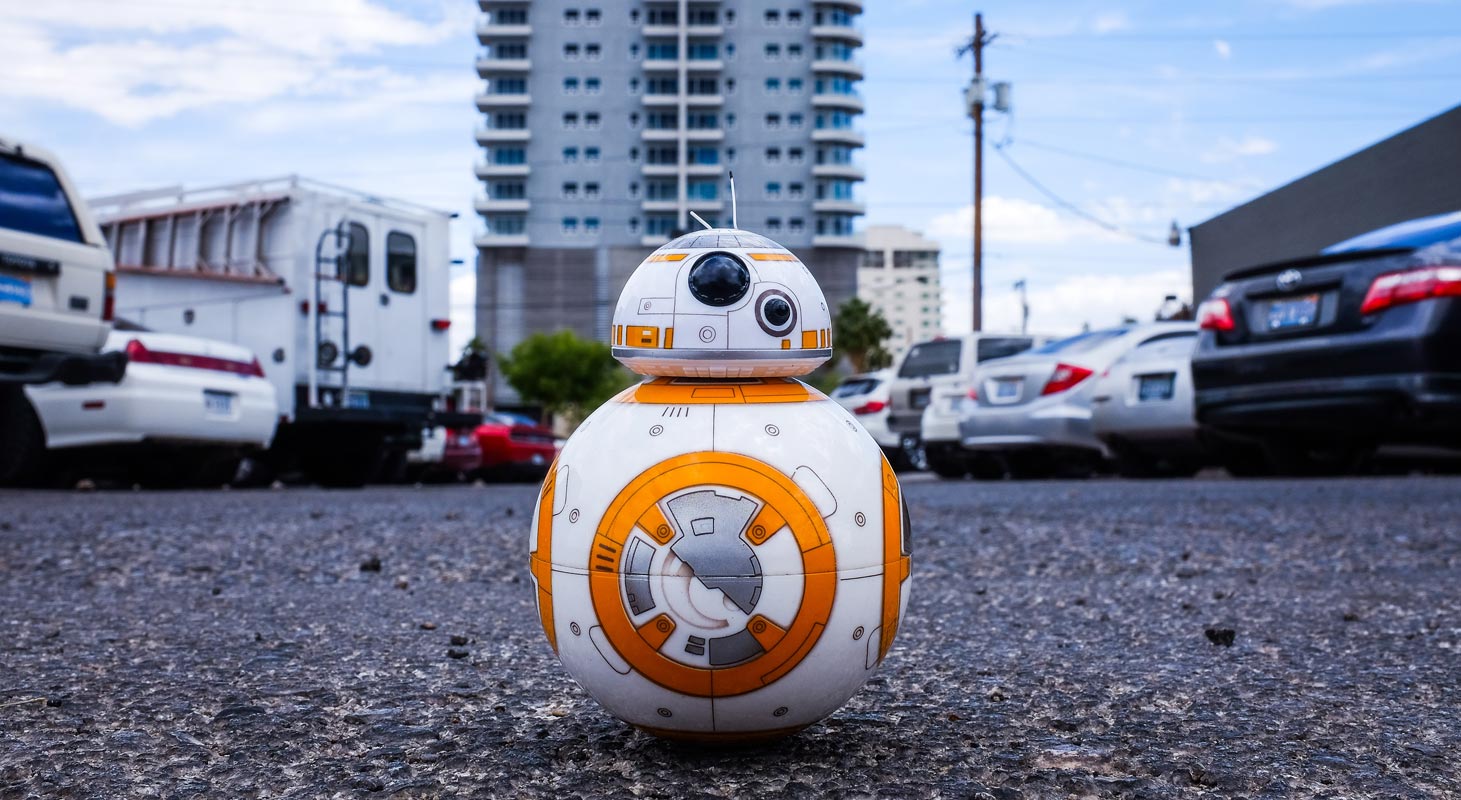 AI Camera
Artificial Intelligence (AI) is a technology that powers devices, systems, and software to recognize and read objects just like human beings. It helps in various aspects of life, and it is now fully getting into photography. An AI Camera, in simple terms, refers to a camera with artificial intelligence built-in.
Since smartphones are now being used to capture most images and photos for professional or personal purposes, some OEMs have decided to integrate AI into their device cameras so that everybody can capture professional photos/images without any challenge.
Asides professional photographers, many people do not know or understand most terms/features we see on our camera interfaces, such as white-balancing, ISO, and the rest. However, with AI technology being included in cameras, it would be easier for everyone to capture stunning shots at any instance.
Before now, there have been some apps that make use of AI to sort your images, enhance backgrounds, etc. an example of such an app is the Google Photos app.
How does AI work in terms of Camera?
It's quite easy to say that an AI camera automatically fixes the background and lightening in an environment before you record/capture a shot. Also, an AI camera can be customized as the user wants. Yes, it is even possible to set up voice commands for operating your device camera.
AI cameras can detect human beings, scenes, animals, trees, etc. as they are trained with millions of photographs. That is why an AI camera can easily adjust the exposure, lightening, and color when pointed to take a shot. Just as it'd likely appear to a layperson, AI cameras are better off regular cameras, and they capture more professional shots. Your mobile has two, three, or quad cameras. To utilize them better, we need this kind of tech. Refer- Why Mobiles need many cameras?
Features
Some of you may want to know the characteristics of an AI camera; Well, there are many things to talk about here, because everything happened as a machine language. I can't list all the features that may make confusion. But, I try to list the essential functions. AI cameras are just like the regular camera you've been seeing on various smartphones, left for its advanced software powered by Artificial Intelligence. Instead of manually adjusting everything, It can improve the Image and give us a better result. The features are,
Auto-scene Detection,

Frontal Bokeh,

Dual Camera Bokeh,

HDR+ Technology,

ZSL Low light Technology,

Low light dual camera,

Burst Shooting
Don't be confused; AI cameras are not a type of camera; it merely means standard cameras with AI technology built-in. Thus, the features of AI cameras are the same features you see on all smartphone cameras. Currently, there are 10x and 50x zoom mobile is available. Without AI, We can't optimize and get sharp images.
The main feature of this will be the ability to perform what is referred to as computational photography. This means the use of algorithms to enhance images through digital image processing. If you don't have this type of app, You can always download them in the Play Store. They may not give results like Pixel phones. But, they can give you better results compare with your old images. Below are some apps that turn your Android smartphone camera to an AI camera if installed on your device.
AI Camera Apps for Android Smartphones
There are plenty of best apps there. Most of the Camera App can do a lot of optimizations, But, to better understand this tech, I Listed some apps.
1. Picai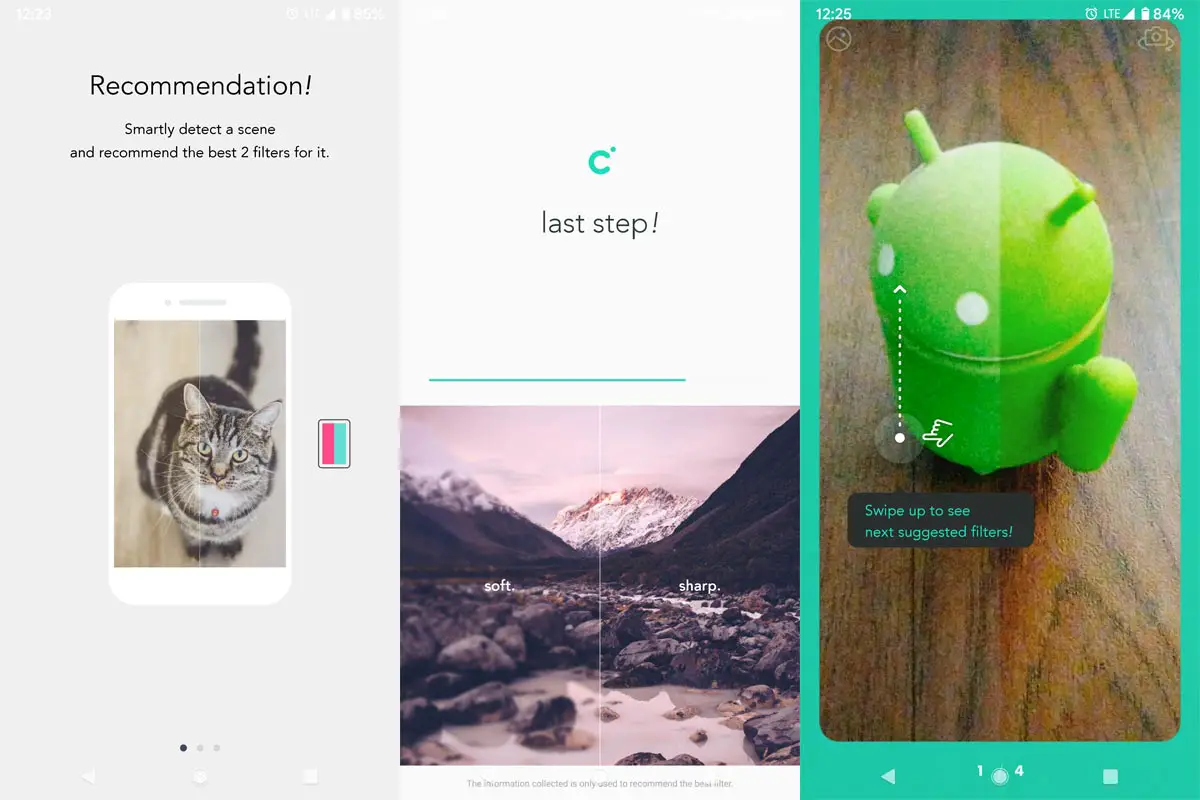 This app is stocked with quite a lot of features, and it entirely runs with artificial intelligence. Picai takes time to read a scene and choose a suitable background that's perfect for the shot. It is a multi-feature app that is compatible with most Android smartphones. Almost all shots captured with Picai appear stunning as if a professional photographer captured them. It is a fantastic AI camera app. So, just in case your device didn't come with AI built-in to the camera, you can download this app to enjoy AI-powered photography.
2. Selfissimo
Coming from Google, this camera app features a lot of AI tools and support that are quite impressive. Selfissimo proves to be the best app for taking group selfies. With this AI camera app installed on your device, you don't need to touch the shutter icon (it won't be available anyway). All you need do is to strike a new pose, and this app will capture it automatically. This is how the app works, once it detects movement, the app stay idle, and immediately you stop moving, it captures your pose. Thus, Selfissimo can automatically capture multiple shots in a minute.
3. S Pro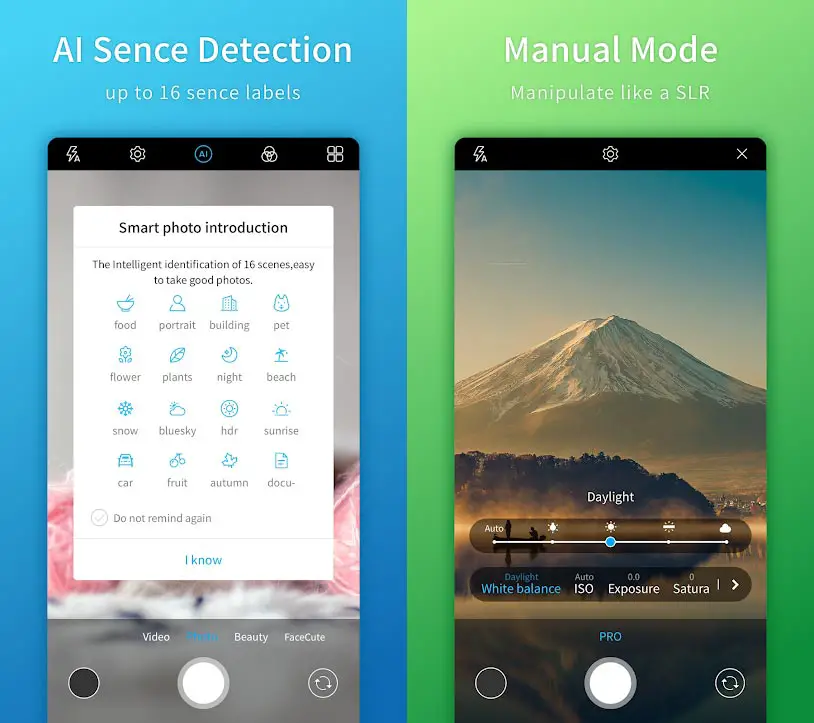 The S Pro app is another excellent camera app with AI support to capture stunning photos all the time. This app is stocked with a lot of camera features. S Pro's AI gestures are always accurate, and the scene detection is just perfect. It is the most likely alternative to the other apps above. Also, there are a variety of customizable settings available on this app to make your shots appear unique and professional. S Pro is compatible with many Android Smartphones.
4. AI Camera/Gallery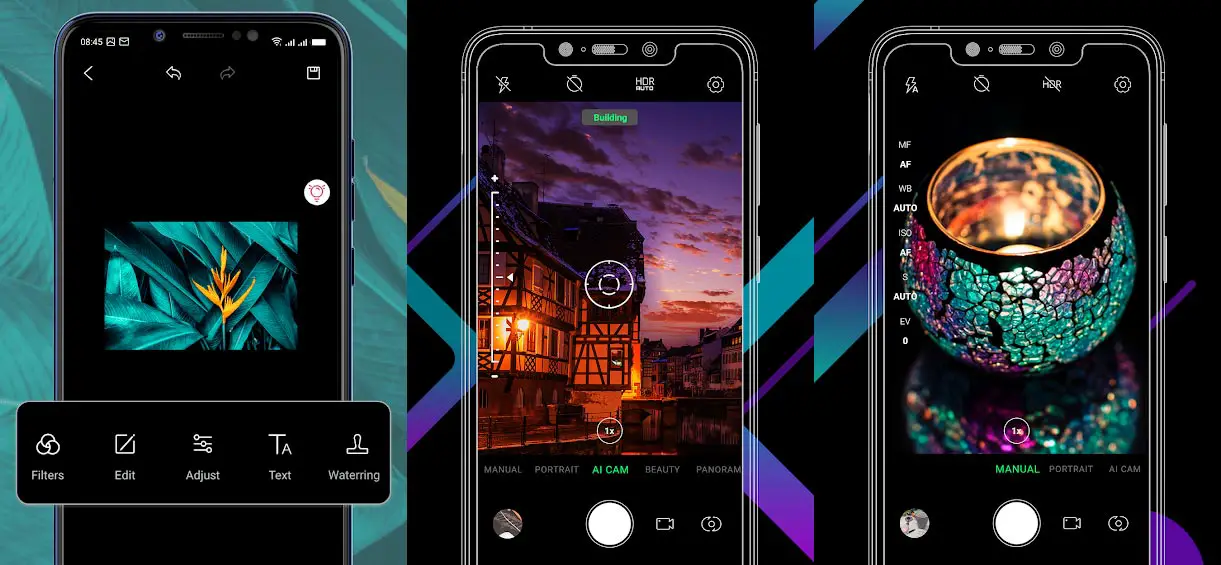 This app is developed by Transsion, the company behind Tecno, Infinix, and Itel smartphones and accessories. While most recent smartphones from this company feature AI cameras built-in, the company has developed this app for its old models and also for other users who wish to experience AI photography. Yes, you can edit and enhance the already captured photos. The app is incompatible with Some Android smartphones and tablets. However, it supports a variety of image enhancement features. Some features of this app include AI Auto-scene Detection, Dual Camera Bokeh, HDR+ Technology, and more.
Download AI Gallery/ Camera
FAQ
How to use this technology on Android Mobiles?
Most of the new mobiles come with the default camera app. If you can't find it, It's no big deal, all you need do is to install an app (you can choose from the ones above). You can also use separate apps to use this.
AI Means better Photos?
No. With only this tech, we can't get good photos. It depends on the Camera sensors also. We can consider this as an extra optimization.
Which smartphones come with AI cameras by default?
Most new smartphones from Google, Samsung, OnePlus, Huawei, Vivo, and Oppo, and some other popular brands come with this technology. That is to say that the camera on those devices supports AI technologies/algorithms; thus, there is no need to download/install a third-party app.
Wrap Up
In Simple words, AI reduces the work of the manual modes. It can separate Humans from other particles like Sky, Land, Tree, .etc. In the end, It gives us the perfect optimized image. Google Cameras are always better in Android Mobiles for the real Images. All other manufacturer Images process and give us the polished photos. If you are a selfie lover or you take only human photos, Other manufacturer mobiles are better. But, When you want sharp real things images, Yes, Google is better. There are a lot of Google camera Mods are available. You can use them If your mobile supports. Always Remember High Camera MP Doesn't matter to take good photos. There are plenty of other things that decide the best pictures. What are your thoughts on this new technology cameras? Comment below.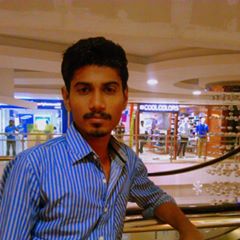 Selva Ganesh is the Chief Editor of this Blog. He is a Computer Science Engineer, An experienced Android Developer, Professional Blogger with 8+ years in the field. He completed courses about Google News Initiative. He runs Android Infotech which offers Problem Solving Articles around the globe.