Social profiles are not free from fake accounts and marketing profiles. Without sales and Marketing, Social Platforms can't make profits. But there is a huge difference between approaching market level and Unwanted calls and chats. In this level, WhatsApp Band is common among users. Compare with other Social platforms, WhatsApp's accuracy of finding unwanted contacts is high. Mostly WhatsApp's decision is always correct. But when you feel their decision is wrong, you can apply for a review to re-enable your WhatsApp account. It is like a form, and you have to fill out the details for the review request. It is available on the WhatsApp website. Due to the high volume of users, WhatsApp will provide an In-Built Ban Review Option to WhatsApp Mobile App versions. We can expect the rollout in the upcoming days.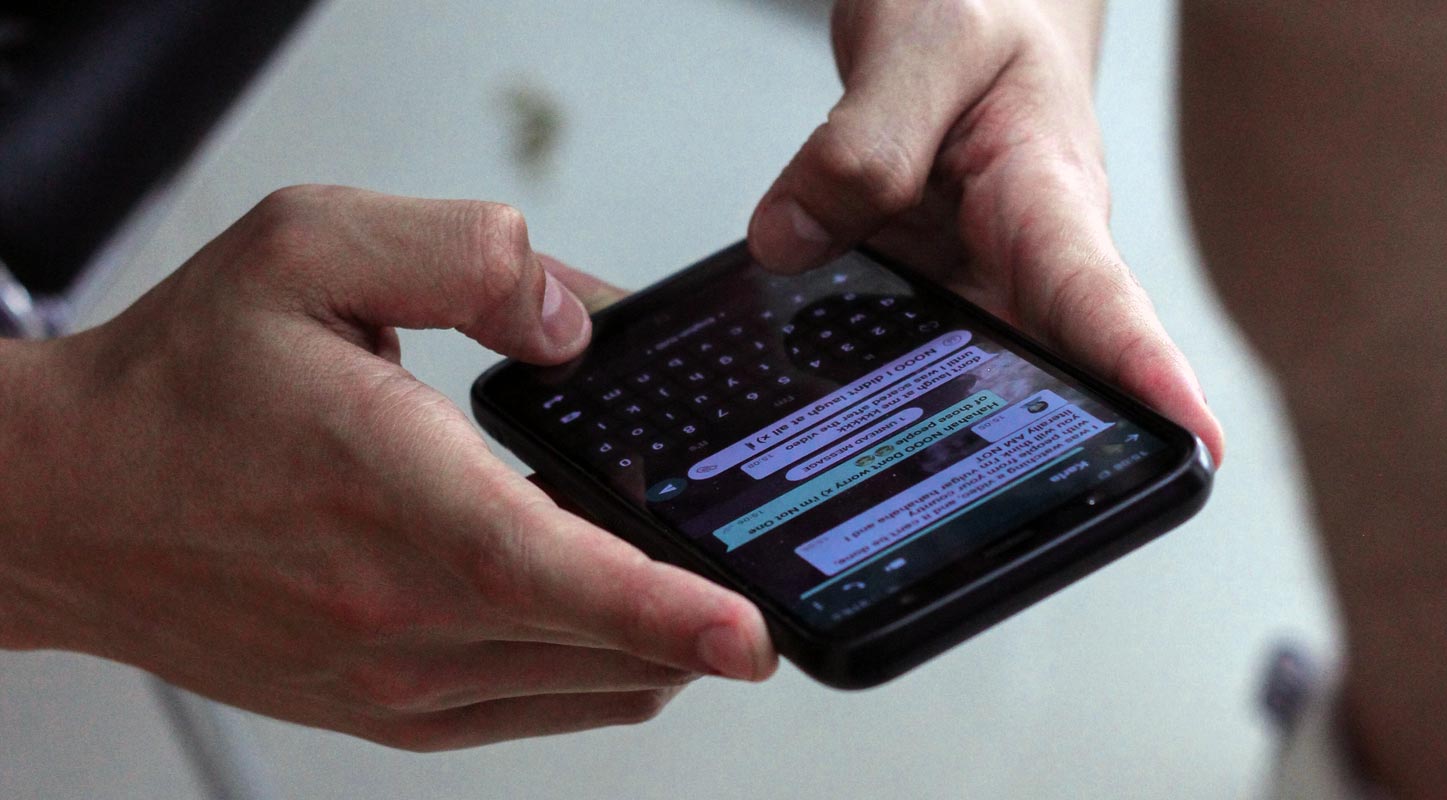 We all know that WhatsApp gives its best features to communicate with our friends and family anytime and anywhere. It is for instant message delivery, Voice calls, Video calls.  WhatsApp keeps adding trending new features as Group calls too. Even they are improving their service to their users by adding the new feature in it and doing a good job; They also have to deal with Quality control to keep up the platform. Let's see about the new in-built review option feature, availability, and details about it.
WhatsApp Mobile App In-Built Ban Review Option
WhatsApp having the option that if the user executes bulk or automated action, their account will be banned, but the main drawback is that several genuine people's accounts also got banned. It is tough to appeal, and it takes too much time to reach out the customer support and also, there is no guarantee that you will get the correct solution.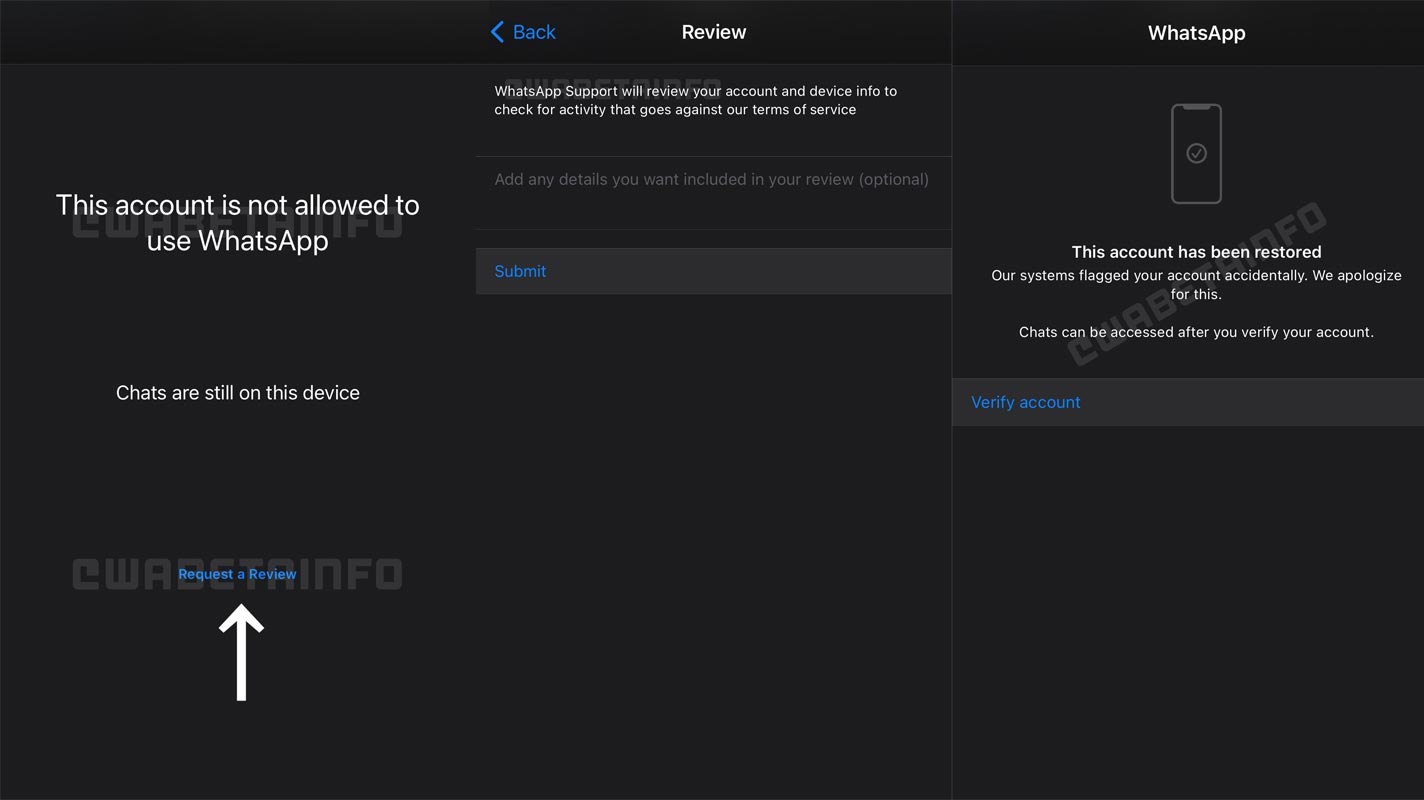 If your account has been banned, your WhatsApp chat list will not be visible to you; instead of that, a banner will be displayed that shows, "This account is not allowed to use WhatsApp. This option designed by WhatsApp to protect their users from spam messages makes some genuine users also end up with a WhatsApp ban.
WhatsApp is constantly looking for new ways to improve its platform. The new feature in WhatsApp is the In-app ban review.  WhatsApp has an automatic system to protect users from illegal activity, but it is not perfectly designed. They made a better improvement to restore user accounts by developing an in-app ban tool to review bans.
Users can ask for reactivation from within the app; this new updated feature will be most liked by the people who faced these issues. In this new updated version, the platform providing users with the new button, which directly users can request to review their account within the app itself.
How to Use Review Option in WhatsApp Mobile App Version?
We can see step by step what should you need to do after your account has been banned.
At first, you need to send a request for a review via the new button within WhatsApp.
It's worth noting that reviews take roughly 24 hours to complete, and discussions aren't deleted in the meantime.
If your account has been wrongly banned mean, they will restore your account after the reviews.
But in some cases, they found it illegal activity; sure shot, they will ban that account, and you need to register a new number to use WhatsApp.
If your account has been banned, your WhatsApp chat list will not be visible to you; instead of that a banner will be displayed that shows "This account is not allowed to use WhatsApp."
Availability
According to the WEBetaInfo, the feature has been found in the future update of WhatsApp beta for iOS, but it will also be developed on WhatsApp beta for Android. To use this new update feature, we need to wait for some time; currently, the process is under development, not in the hands of users.
Wrap Up
Mistakes can happen when a platform has to deal with huge users. Also, It is their responsibility to protect other users from Unwanted Chats. If they allow all users, the platform will fall, and no one will use it for regular messages. There are already available methods to lift the WhatsApp ban when you are a genuine user. Adding a new option within a mobile app will be useful for both verification and review. They can easily identify your mobile details and specs and can easily go through the process. The form fill option sometimes may not go well. With new in-built option in the app will help both sides to reduce the hassle. What do you think about the new Review feature? Share your thoughts below.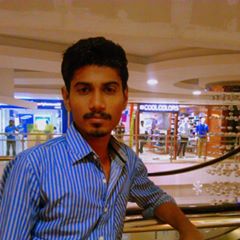 Selva Ganesh is the Chief Editor of this Blog. He is a Computer Science Engineer, An experienced Android Developer, Professional Blogger with 8+ years in the field. He completed courses about Google News Initiative. He runs Android Infotech which offers Problem Solving Articles around the globe.