Yes, you read that Right- Android TV Update. Other than the New Xiaomi 4X series, Old Tvs stick with the Patch Wall OS, Which is like MIUI. You don't have the Google Play Store and other Real Android TV features. Now with Pie 9.0 update, You will get the real Android TV Experience With Chromecast Built-in. This is a significant forward step from them. In the Old OS, you have to sideload most of the apps, which may or may not support depending on your device. But, Now we have Play Store; we can use plenty of Apps Including Netflix and Amazon Prime, without compatibility issues. Xiaomi smartphones are obviously among the best smartphones you can find in the market. They come with jaw-dropping specs, and they are typically sleek and attractive. Xiaomi does not only design smartphones, but they've made a name in the Android TV market in India.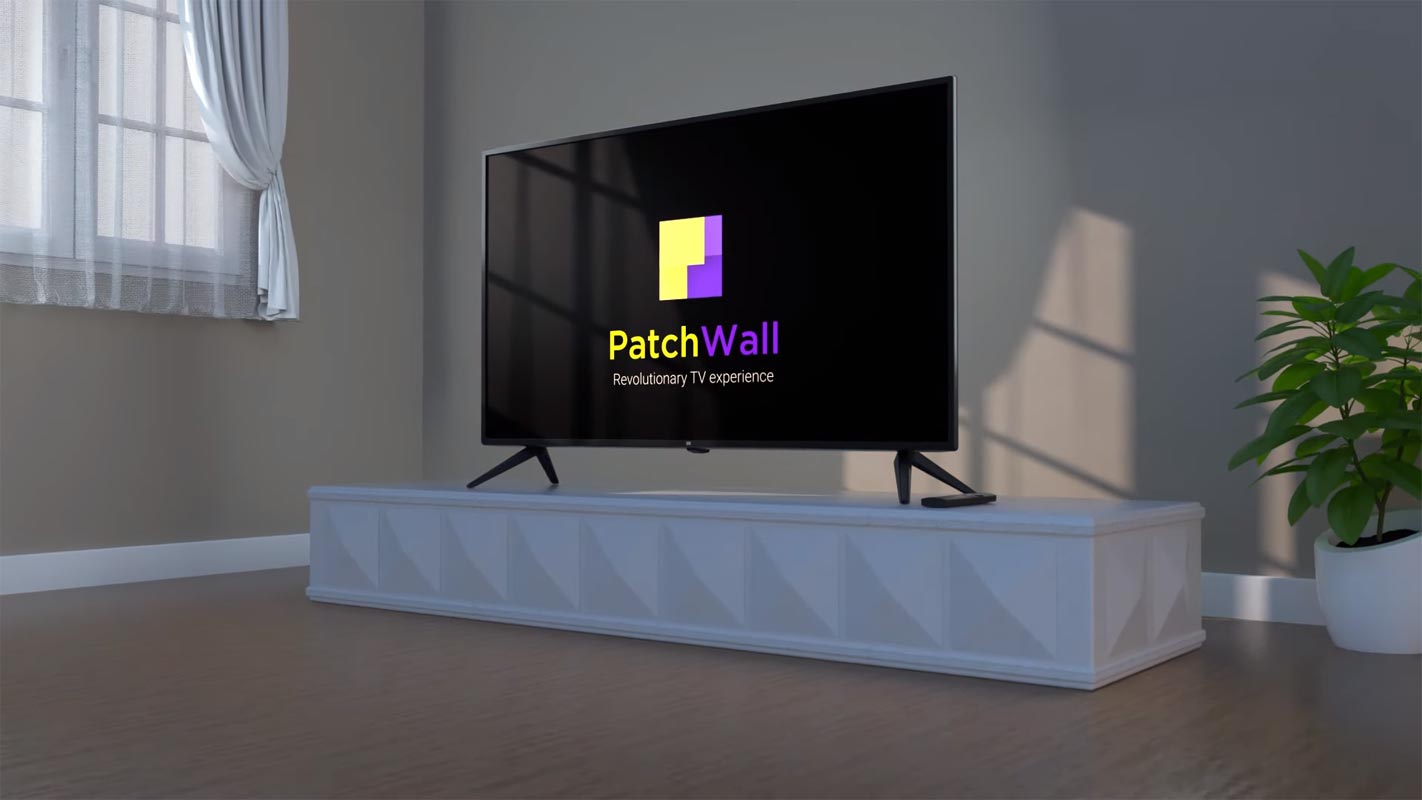 Android/Smart TVs are the trend at the moment, and Mi TV 4A series has gotten the Early Access Program to run Android 9 Pie. This program was rolled out for Mi TV 4A 32-inch, 43-inch, and 55-inch TV models. More interestingly, this new update adds Chromecast support to the indicated Mi TV 4A series. It didn't just stop there, but the following features were also included in the update; Data Saver, YouTube, Play Store, Play Movies, and much more. Indians are going to love this update, most notably, Mi 4A TV users. However, before exploring the features included in the update, let's talk about the supported TVs.
Which Mi TV 4 Series Devices are getting this Pie 9.0 Upgrade?
These are the selected Mi TV models to run the Android 9 Pie update, which is accompanied by a lot of exciting features that the users would like.
Mi TV 4 Pro 55-inch (4, 4 Pro)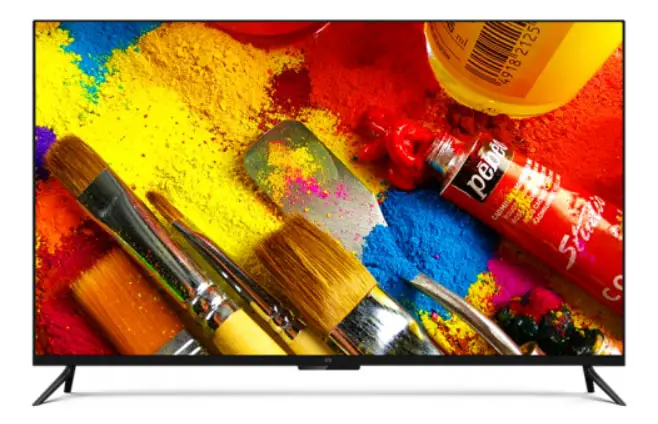 The Default OS comes with the Oreo-based Patch Wall OS.  The apps limit you. But, You have a lot of content. Amazon Prime may now work due to compatibility issues. But, now you can use most of the apps without any problems. It is one of the thinnest 4K supporting TVs.
In 4A series- 32″, 40″, 43″, and 55″ (4A, 4A Pro)
The Mi TV 4A 32-inch features an LED panel with 1366 x 768 pixels HD-ready resolution. It goes on to feature a 60Hz refresh rate and a 178-degree viewing angle. This is an impressive Android TV; plus, it comes with 1GB of RAM and 8GB storage.
On the other hand, the 43-inch model comes with higher specs (as expected), so also the 55-inch model. However, generally, these TVs support WiFi, HDMI, USB, Ethernet, AV, and audio output ports. In terms of specs, Mi TVs are stocked with the best they should work with.
Furthermore, while these TVs come with good specs, they miss BLE support, and as such, it is not possible to run Google Assistant on the TVs using Remote. Arguably, this is part of the reasons why the company included Chromecast support in this latest update. Thus, making it possible for users to use Google Assistant on their Mi TVs, thanks to Chromecast protocol.
In this series, the 40-inch model is new, and it is running on Pie 9.0 as a default with all features, including Chromecast.
In 4X series- 43″ and 55″ (4X, 4 X Pro )
The New 43 inch model already comes with the Pie 9.0 update, Where the 55-inch model got this update as new.
The included features in the Pie 9.0 Upgrade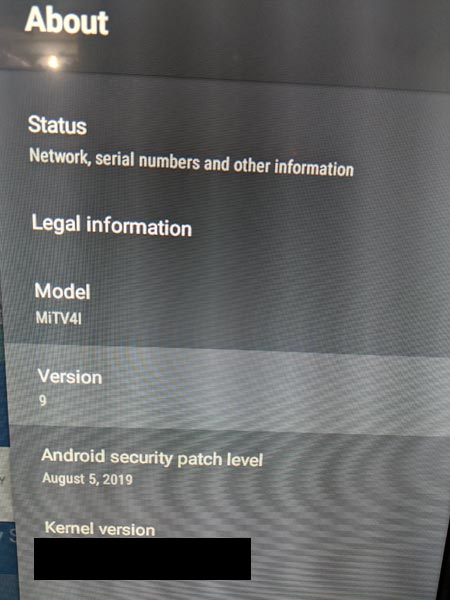 The following features are available in the core update to Mi TV 4 series;
Play Store

Chromecast built-in

Google Assistant

Play Movies

Play Music
While Xiaomi is trying its best to offer the best to its customers, we are looking to see when it's smart/Android TVs will support Google Assistant built-in. That's going to be another core update to expect from the tech giant. Indians are already happy about this current update that brings Chromecast support to their Mi TVs. Also, the company called this update program – Mi TV Early Access Program.
Google Play Store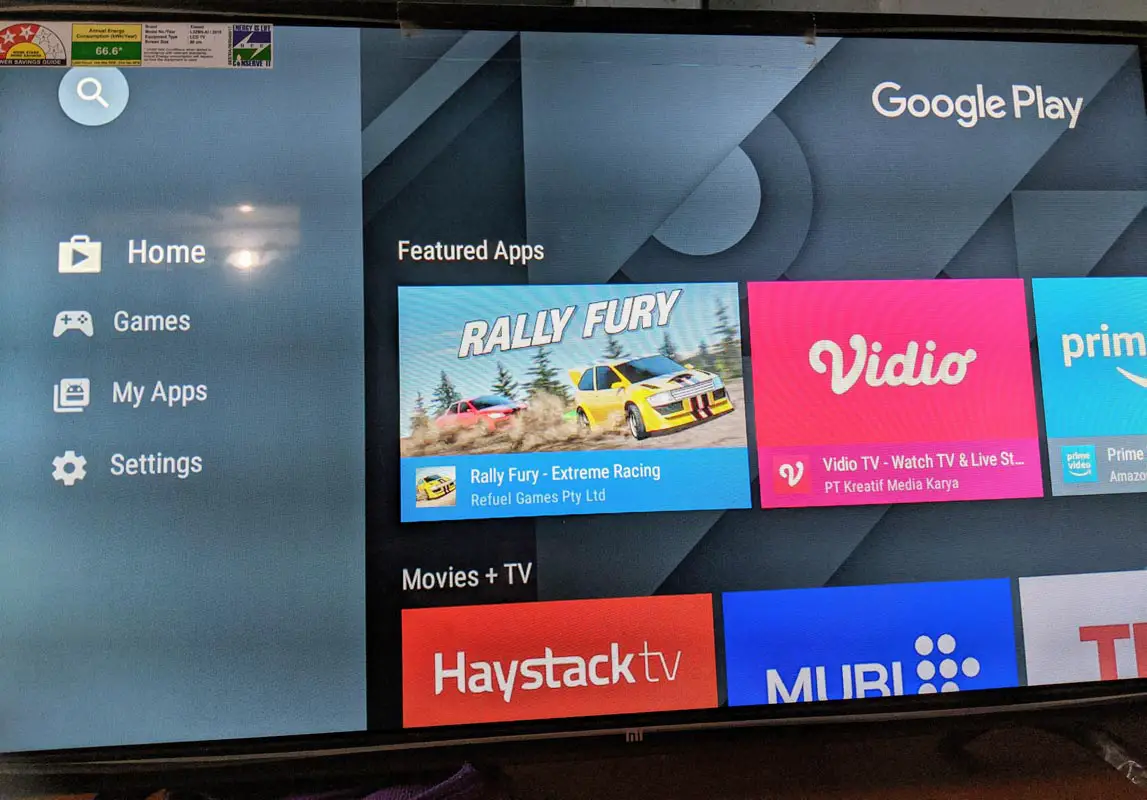 Finally, we got the Play Store. Instead of Sideloading Android TV apps, Now we can directly install the apps. We don't have to worry about third-party apps. Now everything takes care of by Google. They always check the security of the installed apps.
Sign-in Process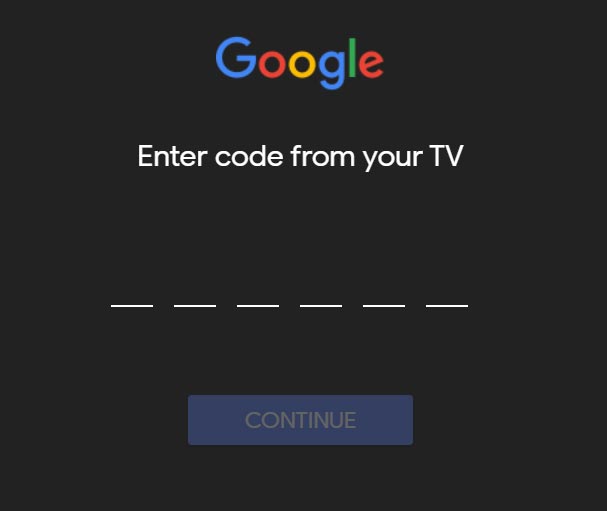 The Sign-in process is pretty straightforward. Connect your mobile and TV on the Same Wi-Fi and choose sign-in with your mobile and to go to https://www.android.com/tv/setup. You will be asked for the Code. Enter the code from your TV and sign in with your Google Account.
Chromecast Built-in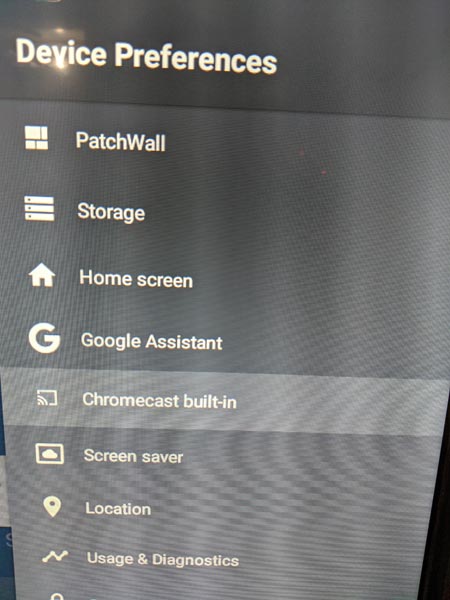 Most of the users in the Old Oreo version bought Chromecast to enjoy a lot of benefits. By getting this update, you can save $35. Yes, the update comes with Chromecast built-in so that you will enjoy all the benefits of the real hardware accessory.
Supporting Apps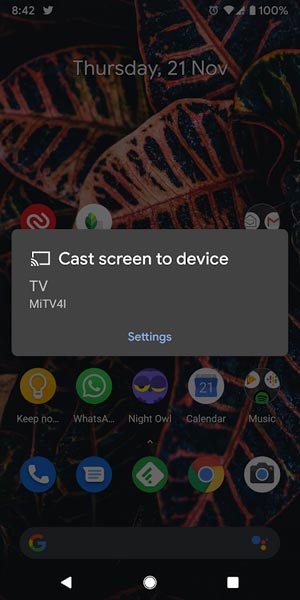 Most of the Google Apps, including Photos, YouTube, Chrome. You can also cast from your PC Chrome app If you are connected in the same Wi-Fi. You can also mirror your mobile screen.  Recently Amazon made a collaboration with Google regarding Prime contents. So, You can also cast Amazon Prime, which is an excellent experience compare with the default Amazon Prime Android app.
How to cast Amazon Prime using Chromecast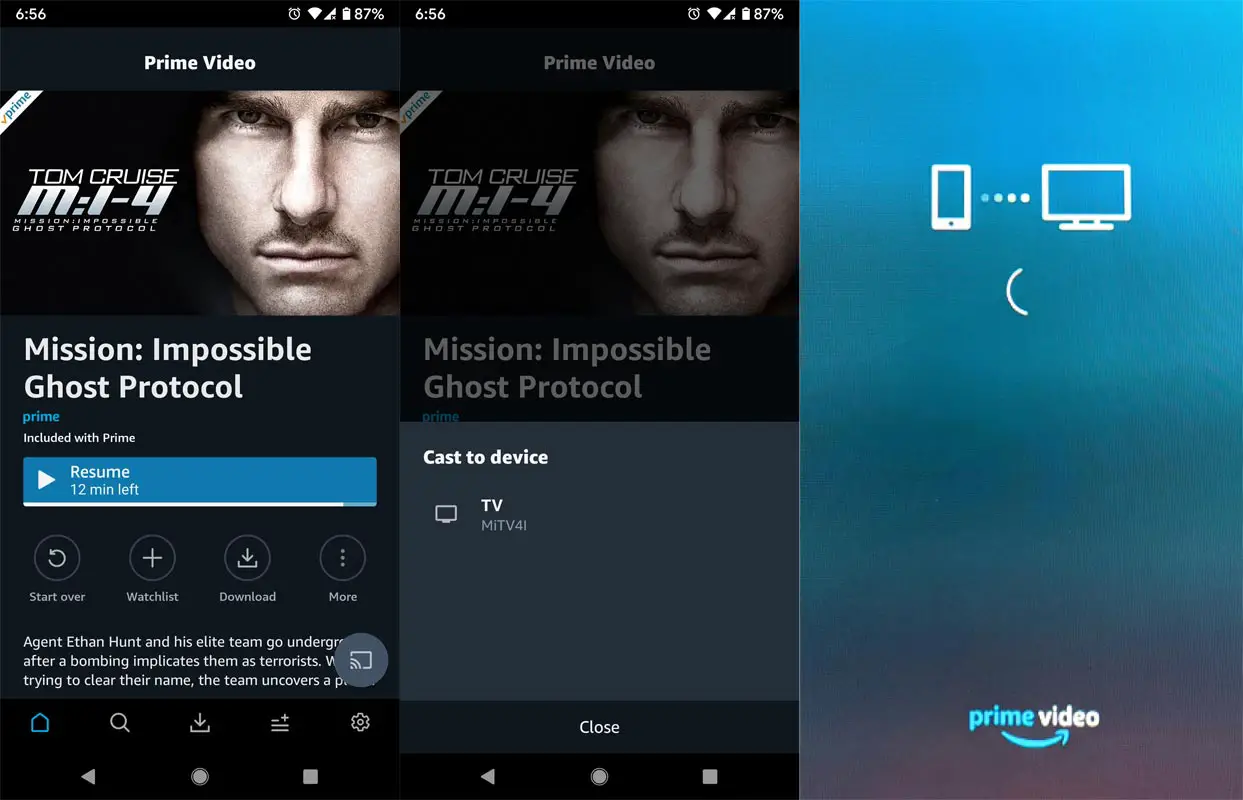 Connect your TV and your mobile on the same Wi-Fi. Login into your Amazon Prime account on your mobile.
Select the content you want to cast, and you will find the cast icon within the app.
Select the icon. It will take 5-10 seconds for the initiation process.
If you find network lag, wait for 30-45 seconds, after the buffer completion, It will stream without issue If you have a stable Wi-Fi connection. Your mobile should be connected to watch the contents.
Google Assistant
You already know how many things you can do with the Google Assistant. New TVs come with the select button to trigger Google Assistant. For Old Mi TV users, you can use Google's Android TV Remote app to control the assistant using Voice commands. You can turn control actions like Opening Settings, Power Off, and On like that. It will work well with Google Home also. You should be in the Same Wi-Fi and Google account to sync with the devices.
Now PatchWall

is an App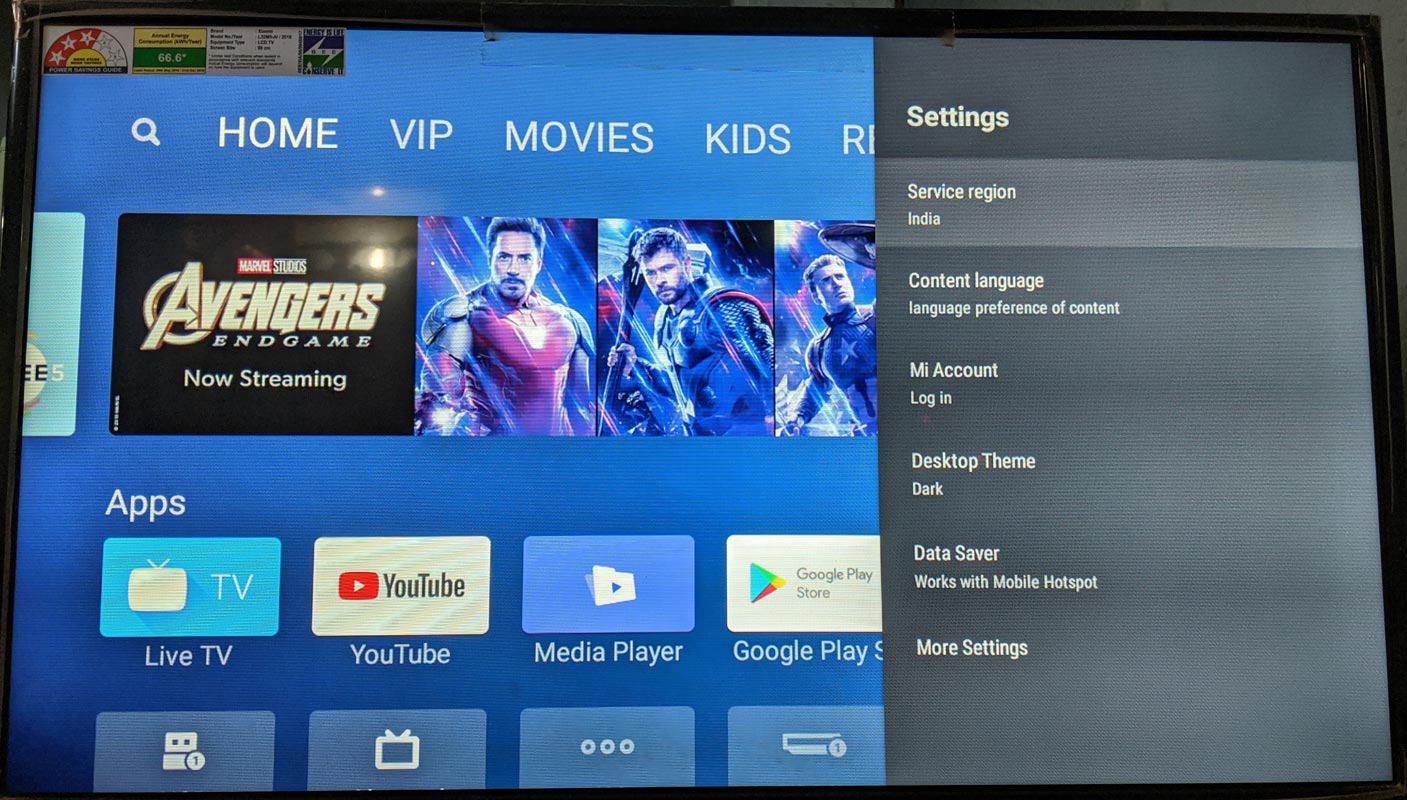 Hereafter the PatchWall will be treated as App/Launcher. You can choose between the default Android and PatchWall Launcher. PatchWall is still good with some customized features like easy AV/HDMI navigations. If you press the Home Button, It will lead to the Android Launcher, and the Menu button leads to the PatchWall If you are in AV/HDMI.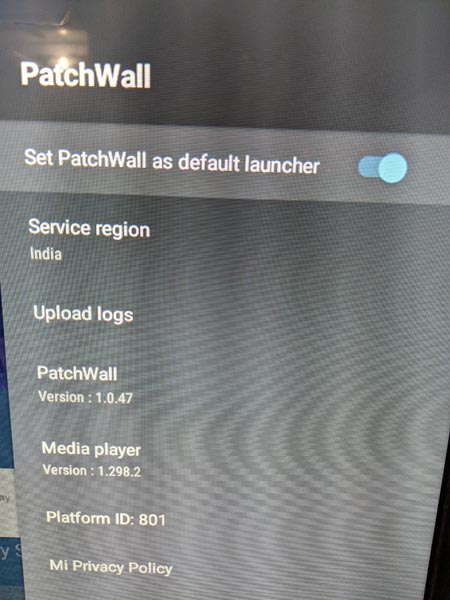 To Set Patch Wall as your default launcher, Go to Settings> Device Preferences>Patch Wall> Set PatchWall as a default launcher.
New Settings Menu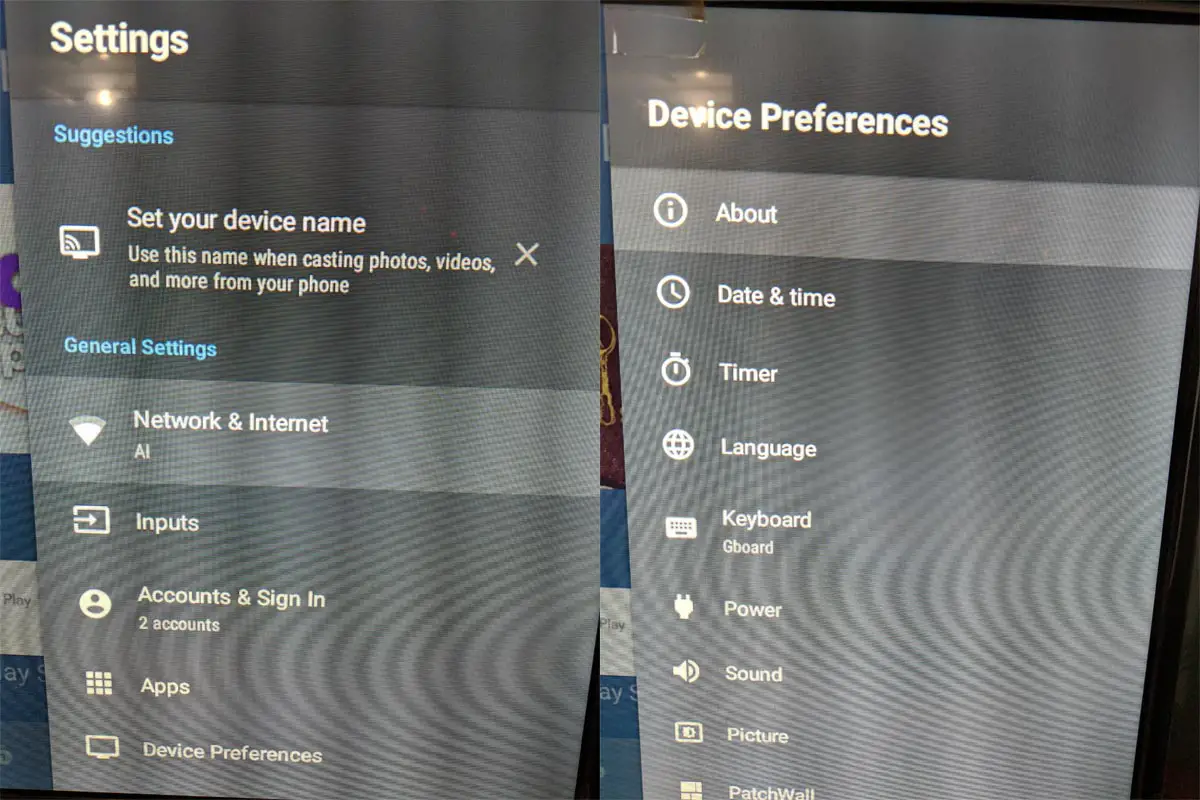 In the new settings menu, you will get most of the options Like Basic Time and Date, Power, Sound, Picture, Google Assistant, and Advanced Developer Options. The Options are well detailed and organized.
Xiaomi wants the best for their customers
We appreciate the work of Xiaomi. The company has purposely skipped Fully Patch Wall based Android 9, to offer the best for its customers. The company also boasts that it has ROMs built with Android 9 Pie images for its smart TVs. Interestingly, Xiaomi customers are going to get the latest Android features, plus security patches on their 1 Year and 2 Year Old Mi TVs.
What more?
As  I already mentioned, it is an excellent initiative from the side of Xiaomi. Instead of pushing people to what they don't need, they provide some useful features. After the update, the TV working very smooth and fast if you feel lag issues, Clear Cache data in the app manager. Because the Old data before the update may cause some problems with the new version, if you didn't get the update, try after some time, If the server handling too many updates, It may so, there is no update. Also, work with a High-Speed Internet connection. These are some tweaks to get the fast OTA. When you can't update apps in the Google Play Store, you can solve the issue with simple steps. What are your thoughts regarding this Pie Upgrade? Comment below.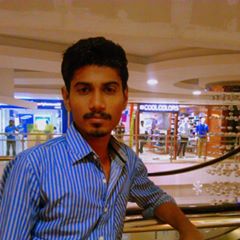 Selva Ganesh is the Chief Editor of this Blog. He is a Computer Science Engineer, An experienced Android Developer, Professional Blogger with 8+ years in the field. He completed courses about Google News Initiative. He runs Android Infotech which offers Problem Solving Articles around the globe.