If you are using Netflix, You may already know there are details about Ad-Supported plans roaming on the internet for the last few months. But Netflix doesn't regret it or confirm it. Recently Netflix released the necessary information about Netflix Ad-Supported Plan. The details include Pricing availability, Usage, and Restrictions. There is no complete mention of How the Ad works, and we have controls over which Ads we can see or not.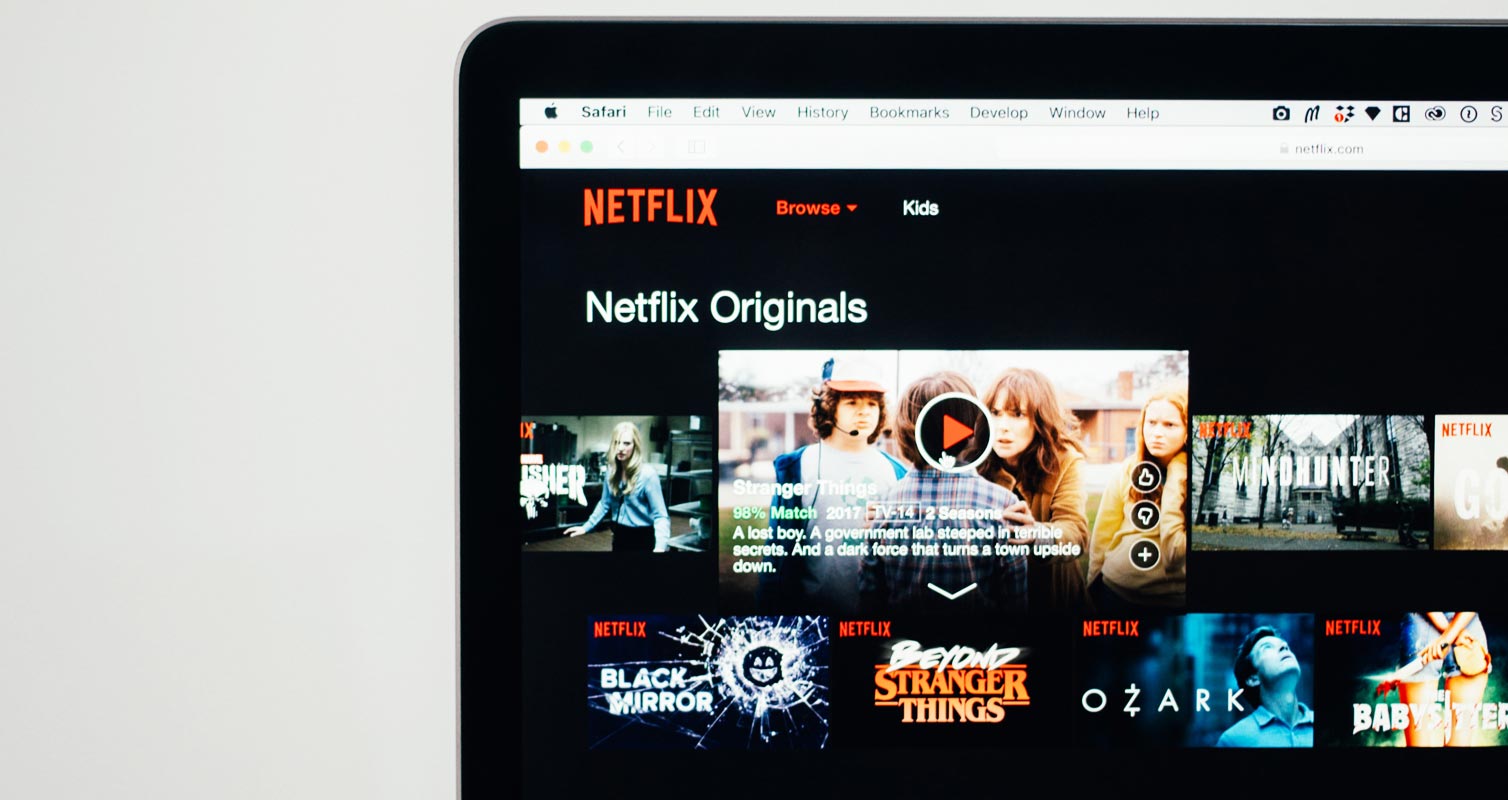 Why did Netflix choose an Ad-Supported plan?
It's been a horrible year for Netflix. The streaming giant may see a dramatic turnaround in its fortunes soon. The stock has suffered a severe decline in paid subscribers, which has caused it to lose more than 60% of its value by 2022.
Netflix revealed earlier this year that it would be introduced as an ad-supported subscription. This plan will complement its existing tiers. Although the project was initially expected to be launched in 2023, reports suggest that Netflix may have extended its timeline to stop subscriber losses. The launch of the ad-supported Tier was highly anticipated. It could happen as early as November 1.
How can an Ad-Supported plan help Netflix recover?
According to the predictions, Netflix could have 7.5 million subscribers opting for the ad-supported plan in the U.S. or Canada by 2023. This will help Netflix generate $600 million in advertising revenue. Although this would only make up a small percentage of Netflix's revenue, considering that Netflix has already generated $31 billion in revenue in the past 12 months, it is expected that ad revenue will rise significantly in the long term.
Global numbers are expected to rise significantly. Netflix projects that it will have 40 million international ad-supported customers by 2023. This is a sharp increase from the 4.4 million subscribers for 2022. JPMorgan analysts see the ad-supported plan generating $2.65 billion in advertising revenue by 2026, thanks to 22 million subscribers. Omdia, a market research firm, estimates that by 2027, 60% of Netflix's global subscribers could be on an advertising-supported tier.
Comparison of Plan Pricing
An ad-supported Netflix plan could be a great way to boost its growth. It could make Netflix's plans more affordable. According to reports, Netflix may price the new plan at $7-9 per month. This could offer customers an alternative to Netflix's most popular plan, which is $15.49 per month.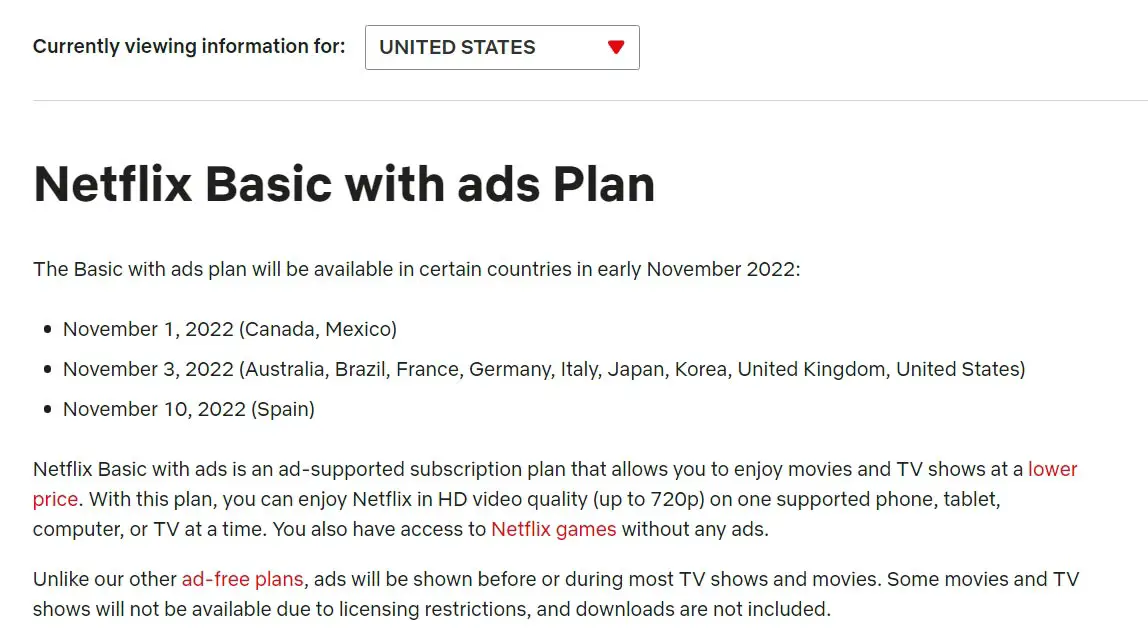 Netflix's basic plan costs $9.99 per month. The premium one costs $19.99 per month in the U.S. However, users may be tired of Netflix's constant price rises and rising inflation. These factors could cause them to leave the platform. The introduction of an ad-supported plan that lowers Netflix's basic plan may bring relief for the company and could help to reduce subscriber losses.
Availability
The Basic plan with Ads is a lower-priced ad-supported package priced at US$6.99/mth. It will be available in 12 countries starting 3/11. Australia, Brazil, and Canada are the 12 countries.
Usage and Restrictions
Basic Ads have their limitations. Video quality is limited at 720p/HD with an hour, on average, 4 to 5 minutes of ads. The ads will be 15 to 30 seconds long and played during and before shows. Some TV shows and movies aren't available because of licensing restrictions. You cannot download the for offline viewing.
FAQs
How many ads will I see?
You may see a 30-second ad. This may vary depending on what title you are watching. On average, you will notice about 4 minutes of ads per hour.
What about Kid's Profiles?
Children's profiles will not show ads.
Can I control Ad video playback?
While you cannot skip or fast-forward ads, you can pause the playback of an ad. You can upgrade to Netflix without ads.
What about the personalization of ads?
At the moment, advertisements may be unique with your interactions on Netflix (such a genre of content being viewed) and any information you provide to Netflix.
Wrap Up
There is no doubt that Netflix gains more user base with the new Ad-Supported Plan. The reason for Netflix's loss over the subscribers is they don't focus much on content, and the price is always high. Good contents always need not be High budget. Even two persons talking for hours can make good content when the scene is engaging. So, With the new Plans, Netflix can fix the account sharing issues. But To make users stay and continue the subscriptions, they must provide more engaging, fresh content. What are your thoughts about New Netflix Ad-Supported plan? Share your thoughts below.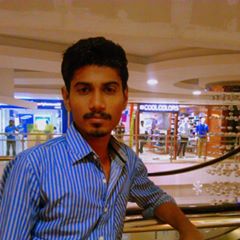 Selva Ganesh is the Chief Editor of this Blog. He is a Computer Science Engineer, An experienced Android Developer, Professional Blogger with 8+ years in the field. He completed courses about Google News Initiative. He runs Android Infotech which offers Problem Solving Articles around the globe.