Netflix's Ad-Supported tier has gained significant traction since its launch, with approximately 2% of its users opting for this plan. During Netflix's 2023 Upfront presentation, it was revealed that the Ad-Supported tier had attracted nearly 5 million global monthly active users within the first six months of its introduction; approximately 2% of Total Netflix Users are using Ad-Supported Plan. This number has more than doubled since early this year, showcasing the growing popularity of the Ad-Supported option. This article will delve into the factors contributing to the increase in subscribers and analyze its impact on Netflix's overarching strategy.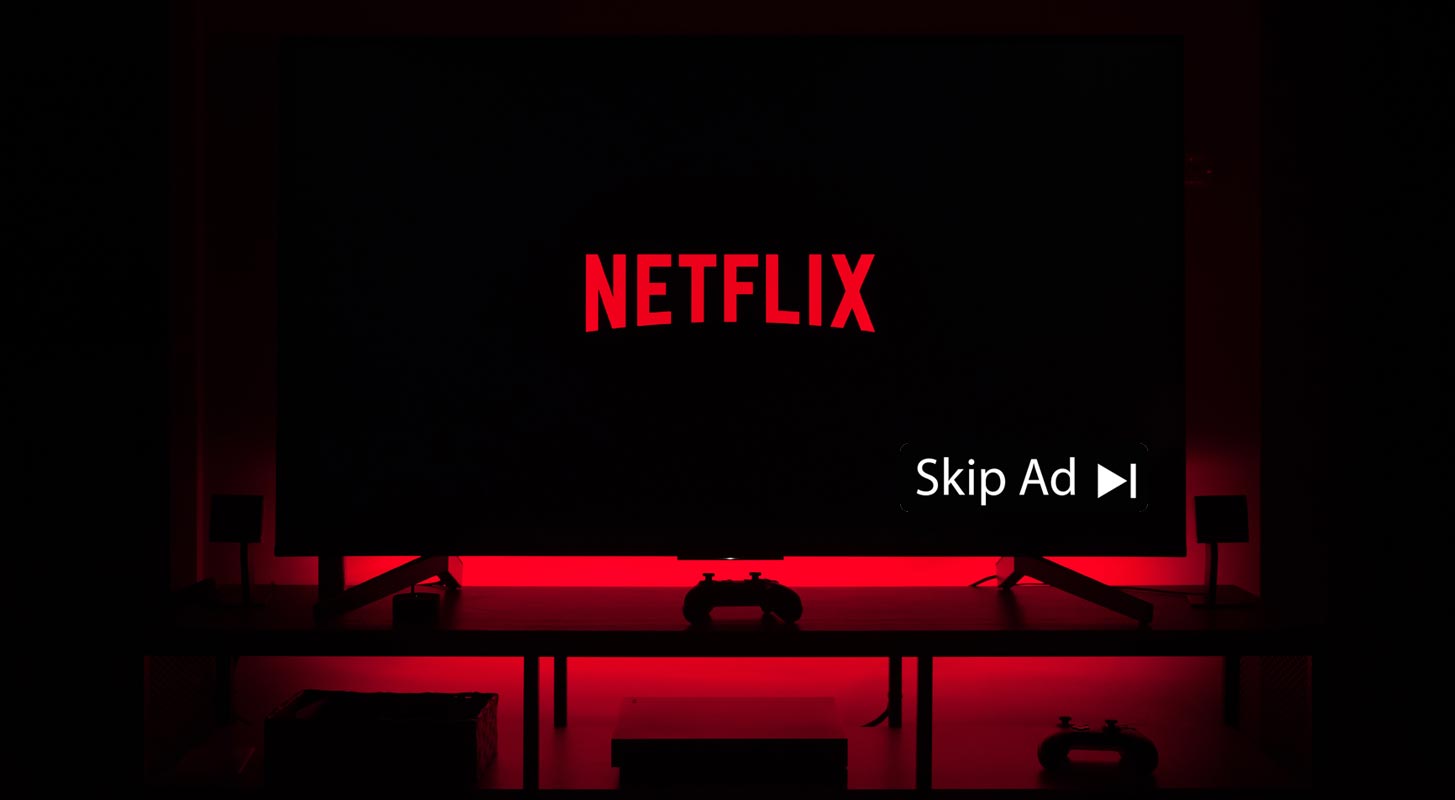 Netflix Ad-Supported Plan
Netflix, the renowned streaming giant, introduced an Ad-Supported tier as an alternative to its traditional ad-free subscription model. The Ad-Supported plan appeals to users willing to tolerate ads in exchange for a lower subscription cost. The recent figures disclosed during Netflix's Upfront presentation highlight the success of this new offering.
Significance of the Ad-Supported Tier

The growing quantity of subscribers opting for Netflix's Ad-Supported tier emphasizes the significance of offering a variety of choices to meet the diverse preferences of consumers. More than 25% of new signups in countries with the Ad-Supported tier opt for this plan. Netflix's co-CEO, Greg Peters, emphasized that viewer engagement on the Ad-Supported tiers is on par with the levels seen across ad-free Netflix accounts. This positive engagement is crucial, demonstrating that users find value in the Ad-Supported experience.
Growth and Expansion of the Netflix Ad-Supported Tier
The rapid growth of the Ad-Supported tier is a testament to its appeal among consumers. The median age of users opting for this plan is 34, indicating its popularity among younger audiences. By expanding the Ad-Supported option, Netflix has tapped into a new market segment that prefers a more affordable streaming experience with occasional advertisements. This expansion strategy has paid off, as the Ad-Supported plan has seen a significant increase in subscribers since its introduction.
Subscription Numbers and Estimation- 2% of Netflix Users are With an Ad-Supported Plan

While Netflix has shared the monthly active users for the Ad-Supported tier, it has remained tight-lipped about the subscriber count. It's important to note that monthly active users do not necessarily equate to the number of paying subscribers. However, estimates from earlier this year suggested that the Ad-Supported plan had approximately 5 million subscribers (Approx 2% of Netflix Ad-Supported Plan users). It would be intriguing to observe the progression of these figures since Netflix extended its Ad-Supported program at an essential cost of $6.99 per month in April.
Expansion of the Ad-Supported Plan
Netflix's expansion of the Ad-Supported plan demonstrates its commitment to meeting the evolving demands of its user base. Introducing a basic Ad-Supported program at a lower price point provides an entry-level option for cost-conscious consumers. This move aims to attract a wider audience and increase the adoption of the Ad-Supported tier.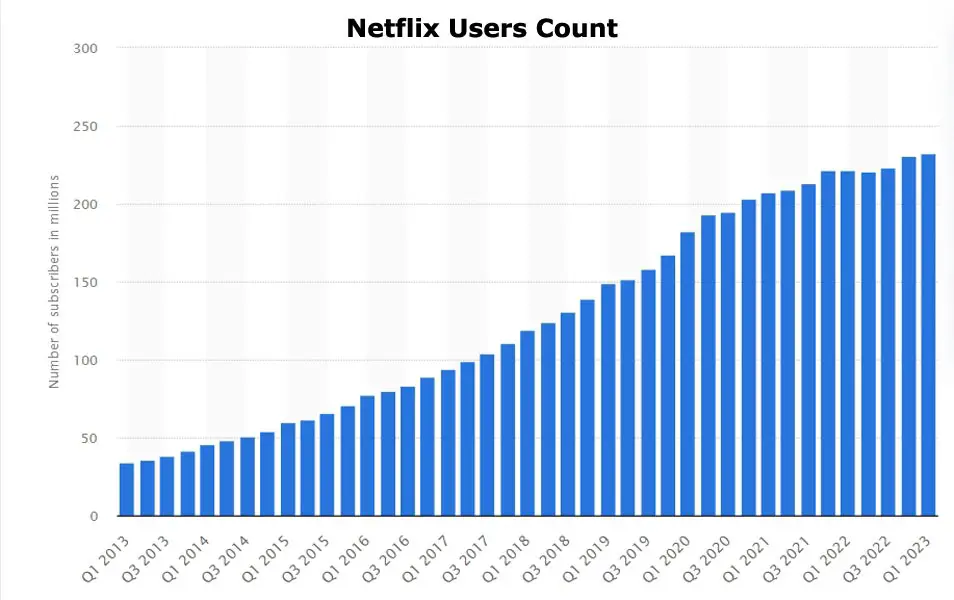 Another aspect that could impact the Ad-Supported plan is Netflix's impending password-sharing crackdown. By implementing stricter measures to prevent unauthorized account access, Netflix aims to encourage more individuals to subscribe to their accounts rather than relying on shared credentials. This crackdown may also lead to an increase in the number of paid subscribers for the Ad-Supported tier.
Netflix's Overall Subscriber Base
As of the first quarter 2023, Netflix boasted a staggering 232.5 million paid subscribers worldwide. This impressive figure reflects the continued growth of the streaming giant's user base. With the Ad-Supported plan gaining traction, Netflix has managed to attract and retain many subscribers who prefer a more affordable option with occasional ads.
Continued Growth in Subscriber Numbers
Netflix's consistent growth in subscriber numbers underscores its position as the leading streaming service in the industry. Despite fierce competition, Netflix remains at the forefront due to its wide range of content offerings, user-friendly interface, and continuous innovation. The success of the Ad-Supported plan contributes to the company's overall growth and further solidifies its market dominance.
FAQs
Can I switch between the Ad-Supported and ad-free plans on Netflix?
Yes, Netflix allows users to switch between different plans based on their preferences. You can easily upgrade or downgrade your subscription plan through your account settings.
Are there any limitations or restrictions on the Ad-Supported plan?
While the Ad-Supported plan offers a more affordable option, it does come with occasional advertisements during streaming. However, these ads are designed to be non-intrusive and have minimal impact on the viewing experience.
Will Netflix altogether remove the ad-free option in the future?
The Ad-Supported program is introduced as an alternative to cater to different consumer preferences. Users can select the plan that aligns with their specific requirements. Netflix has not indicated any plans to remove the ad-free option.
Does the Ad-Supported plan have access to the same content as the ad-free plan?
Yes, the Ad-Supported plan provides access to the same content library as the ad-free plan. There are no constraints or limitations on the content accessible based on the chosen subscription plan.
Will the password-sharing crackdown affect all Netflix users?
The password-sharing crackdown implemented by Netflix is aimed at reducing unauthorized account access. While the exact details of how this crackdown will be enforced are yet to be revealed, it is expected to impact users who share their account credentials with individuals outside their immediate household. Netflix intends to encourage each individual to have their account, which may require users who currently share their passwords to upgrade to separate subscriptions.
Can I upgrade from the Ad-Supported plan to the ad-free plan at any time?
Yes, Netflix allows users to upgrade their subscription plans at any time. If you subscribe to the Ad-Supported program and wish to switch to the ad-free one, you can do so through your account settings. Remember that the ad-free plan's pricing may differ from the Ad-Supported plan.
Are there any regional restrictions on the availability of the Ad-Supported plan?
The availability of the Ad-Supported plan may vary depending on your region. Netflix gradually rolls out its plans and features to different countries, so it's possible that the Ad-Supported plan may not be available in all areas. It's recommended to check with Netflix or refer to their official announcements for information specific to your location.
Will the Ad-Supported plan include advertisements during shows and movies?
Yes, the Ad-Supported program includes occasional promotions during streaming. These ads are typically inserted between episodes or during natural breaks in the content. However, the frequency and duration of ads may vary, and Netflix aims to ensure that they do not significantly disrupt the viewing experience.
Can I provide feedback or suggestions regarding the Ad-Supported plan?
Yes, Netflix values user feedback and suggestions. Suppose you have any feedback or offers concerning the Ad-Supported plan or any other aspect of Netflix. In that case, you can contact their customer support or utilize the feedback options provided on their platform.
Will the Ad-Supported plan be available for all devices?
Netflix strives to ensure that the Ad-Supported plan is accessible on various devices, such as smartphones, tablets, smart TVs, gaming consoles, and more. However, device compatibility may vary depending on the platform or operating system. It's recommended to check Netflix's official website or consult their customer support for device-specific information.
Wrap Up
In conclusion, the introduction of the Ad-Supported tier by Netflix has been met with positive responses and significant growth. With approximately 2% of Netflix's Ad-Supported Plan users opting for the Ad-Supported plan, it has become a popular choice for cost-conscious consumers. The engagement levels on the Ad-Supported tier are comparable to those of ad-free Netflix accounts, demonstrating the value users find in this option.
Netflix's commitment to expanding the Ad-Supported plan, as evidenced by introducing a basic program, reflects the company's dedication to catering to diverse consumer preferences. Additionally, their efforts to crack down on password-sharing highlight their determination to convert more users into paid subscribers.
Looking ahead, Netflix's prospects appear bright, but it also faces challenges such as maintaining subscriber growth, addressing content diversity, and adapting to evolving consumer preferences. With a massive subscriber base of 232.5 million paid users, Netflix's position as the leading streaming service remains unchallenged. Despite the intense competition in the industry, Netflix continues to innovate and provide quality content to its subscribers. However, with its strong foundation and commitment to meeting user demands, Netflix is poised to remain a dominant force in the streaming landscape.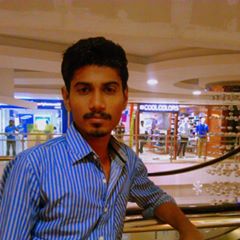 Selva Ganesh is the Chief Editor of this Blog. He is a Computer Science Engineer, An experienced Android Developer, Professional Blogger with 8+ years in the field. He completed courses about Google News Initiative. He runs Android Infotech which offers Problem Solving Articles around the globe.