Compared with any other industry, the Mobile industry quickly changes trends. Not all companies can survive in it. But even though it looks like there are a lot of changes happening, It still sticks with the brick design. In between few years, Users got bored with the same design. That's why companies like Samsung released foldable phones, and others released slides and a few other new methods. When it comes to releasing new strategies related to cameras, Oppo is always ahead of everybody. In the past years, the selfie camera is improved a lot. But, It still can't beat the rea side camera setup. So, most people who prefer high-quality images, Still ask others to take a photo. Now, Oppo got a patent for Rear Display on Three Phones. So, You can take pictures from the rear side. Also, you can setup it for getting notifications.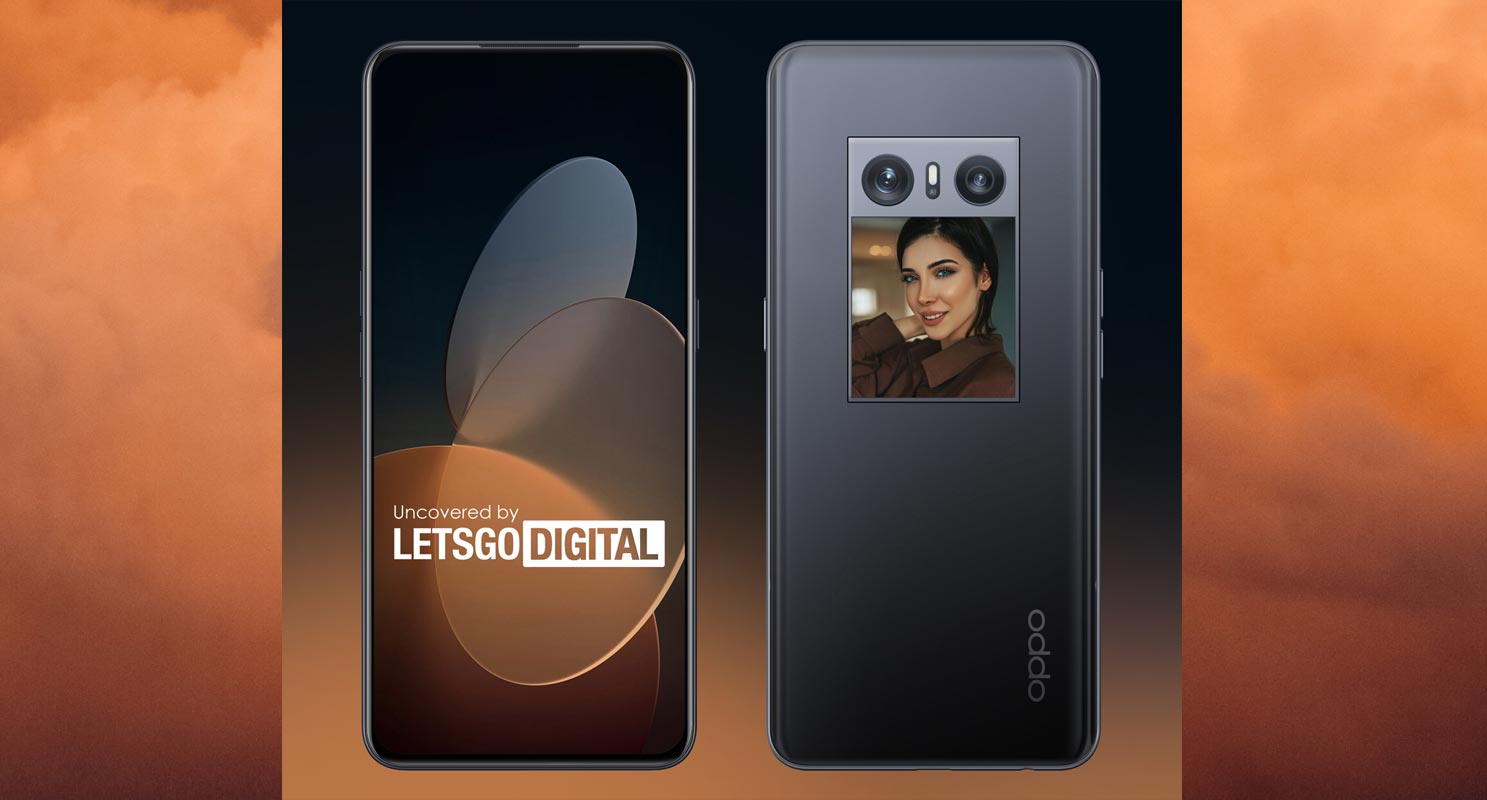 Oppo always ficus more about their Cameras
With the advancement of technology, Android phones are becoming much more than just phones. A good camera phone has the potential to compete with professional cameras. The excellent camera and other functions included in a smartphone will surprise you. OPPO's phones have always been known for their superb cameras. If you sought the most up-to-date 5G smartphones with the most remarkable cameras in 2021, go no further. Let us tell you which OPPO phones have the best cameras. So let's get right to it.
The very best OPPO Camera Phones
The Oppo Reno, 10x Zoom, is one of the best smartphones you can buy right now, thanks to its 10x hybrid zoom. It boasts a slim design, with rear cameras flush with the phone's back and a distinct shark-fin' pop-up camera portion that contains the selfie camera and the rear flash.
Oppo collaborated with Sony on the 50MP IMX766 sensor used in the Reno 5 Pro+. This exclusive agreement was between the two businesses for camera sensors for Oppo's most recent phone, released in 2020. And it appears that this collaboration will continue. But camera MP only can't decide better photos.
Oppo patent for Rear Display on Three Phones
Oppo may use its phones' distinct rear displays for alarms, selfies, and Always-On Display, but there could be other uses as well. Oppo is all about new consumer technology advances. It recently demonstrated a retractable camera, the world's first of its kind. However, many of Oppo's technologies are emulations rather than originals. Oppo's ideal devices with rear displays could be one such simulation. Oppo has patented at least three smartphones, which feature a distinct design for the back show.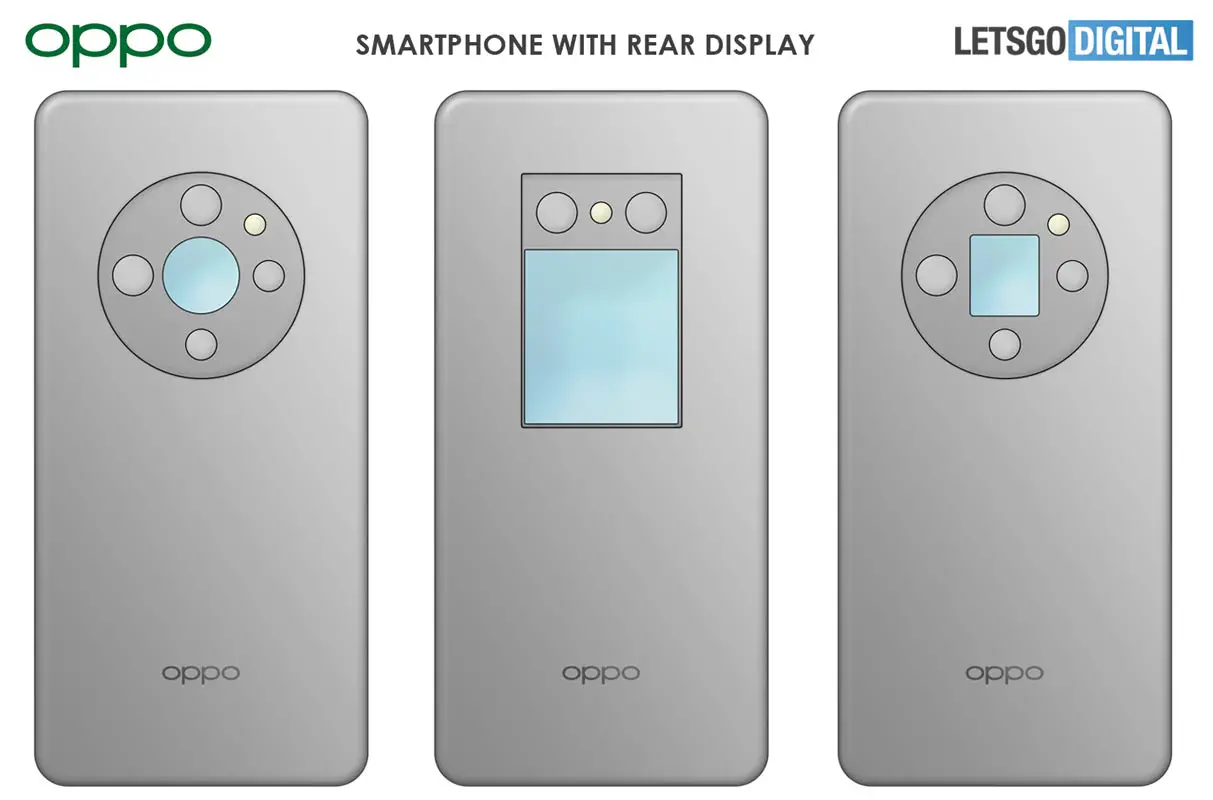 The larger display behind the camera configuration is the most intriguing of the three. The first design features a small circular secondary display in a circular rear camera island center. In contrast, the second design features a squared-off version of the same display. Back-facing displays are nothing new; the Meizu Pro 7 series featured a towering 2″ Super AMOLED screen, while the Mi 11 Ultra repurposed a 1.1″ Mi Band 5 panel.
Patent Submission
The patents submitted with the World Intellectual Property Organization (WIPO) provide the brand with a worldwide design patent. And, like with all patents, there's a slim possibility the device will ever see the light of day. The patent could have been filed in this case to prevent competitors from releasing phones with similar designs or functionality.
All of these camera and display designs are attractive, but there's a good chance Oppo will certify them solely to prevent competitors from utilizing them. In the world of manufacturing, this isn't unusual, and Oppo is simply doing all it can to protect itself against copycats in an atmosphere where any new design sparks an avalanche of imitators.
Availability
The Rear Display Patent is still in the patent stage. Mostly, Companies register multiple designs and release only a few possible products that can be made through available resources. Oppo will indeed release one of these devices in a few months. But we can't expect all three can happen.
Wrap Up
Smartphones do not provide us with many new features these days, but maybe, breakthroughs will emerge in the coming years. Oppo has registered for and received patents for three smartphones with rear displays to see something different. There's no word yet on whether this is something they'll pursue as actual products or whether they're merely filing patents so that other OEMs can't get ahead of them. Even though the design and specs are great with Oppo. Most people don't love heavily customized Color OS. Did you buy if Oppo released a mobile with a rear display? Share your thoughts below.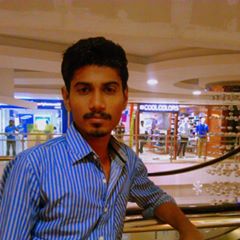 Selva Ganesh is the Chief Editor of this Blog. He is a Computer Science Engineer, An experienced Android Developer, Professional Blogger with 8+ years in the field. He completed courses about Google News Initiative. He runs Android Infotech which offers Problem Solving Articles around the globe.