Passwords have been a long-standing method of securing our online accounts, but they come with challenges. With the increasing number of online services and platforms we use, remembering and managing multiple passwords has become cumbersome. Moreover, password reuse and its associated vulnerabilities have made our accounts susceptible to hacking attempts. Cybersecurity researchers have introduced a new concept called Passkeys to address these issues. In this article, we will analyze details about Passkeys to Bitwarden, a widely-used password manager, and examine their potential to revolutionize online security.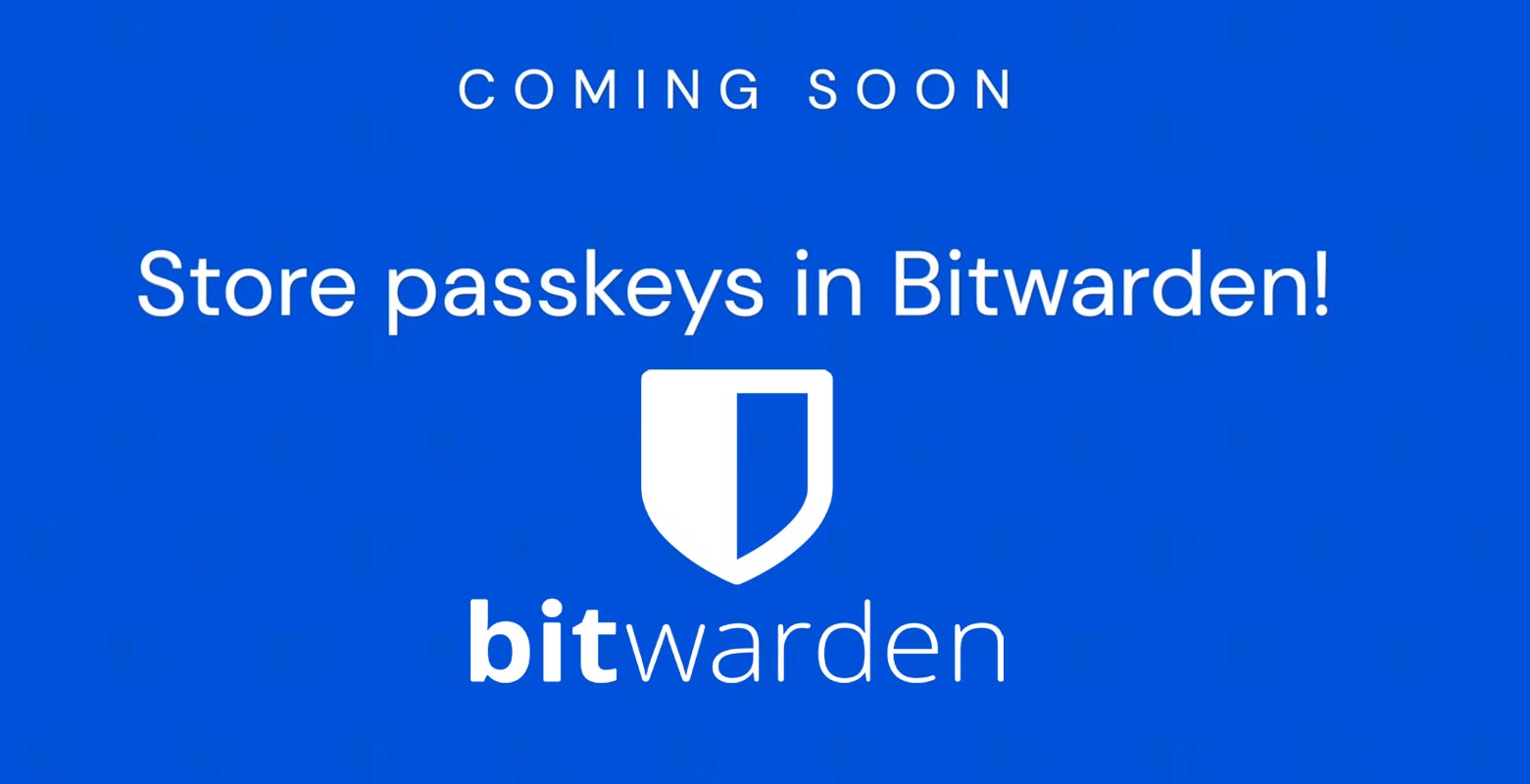 The Evolution of Passwords and the Need for Passkeys
For decades, passwords have served as the primary means of authentication. However, they have proven to be inadequate in ensuring robust security. Users often struggle to create and remember complex passwords, leading to the adoption of weak and easily guessable passwords. Additionally, reusing passwords across multiple accounts increases the risk of compromise. As a result, cybercriminals have exploited these vulnerabilities, causing significant data breaches and compromising user accounts.
To address these challenges, a new approach called Passkeys has emerged. Passkeys are cryptographic keys that serve as a more secure alternative to traditional passwords. They provide a unique identifier tied to a user's account and eliminate the need for remembering complex passwords. Passkeys are designed to be convenient, secure, and resist standard hacking techniques.
What are Passkeys?
Passkeys, also known as cryptographic or security keys, are a form of authentication that relies on public-key cryptography. A passkey consists of a public key, shared with the service provider, and a private key, which remains stored securely on the user's device. Unlike passwords, which are strings of characters, Passkeys are generated using complex algorithms and consist of cryptographic key pairs.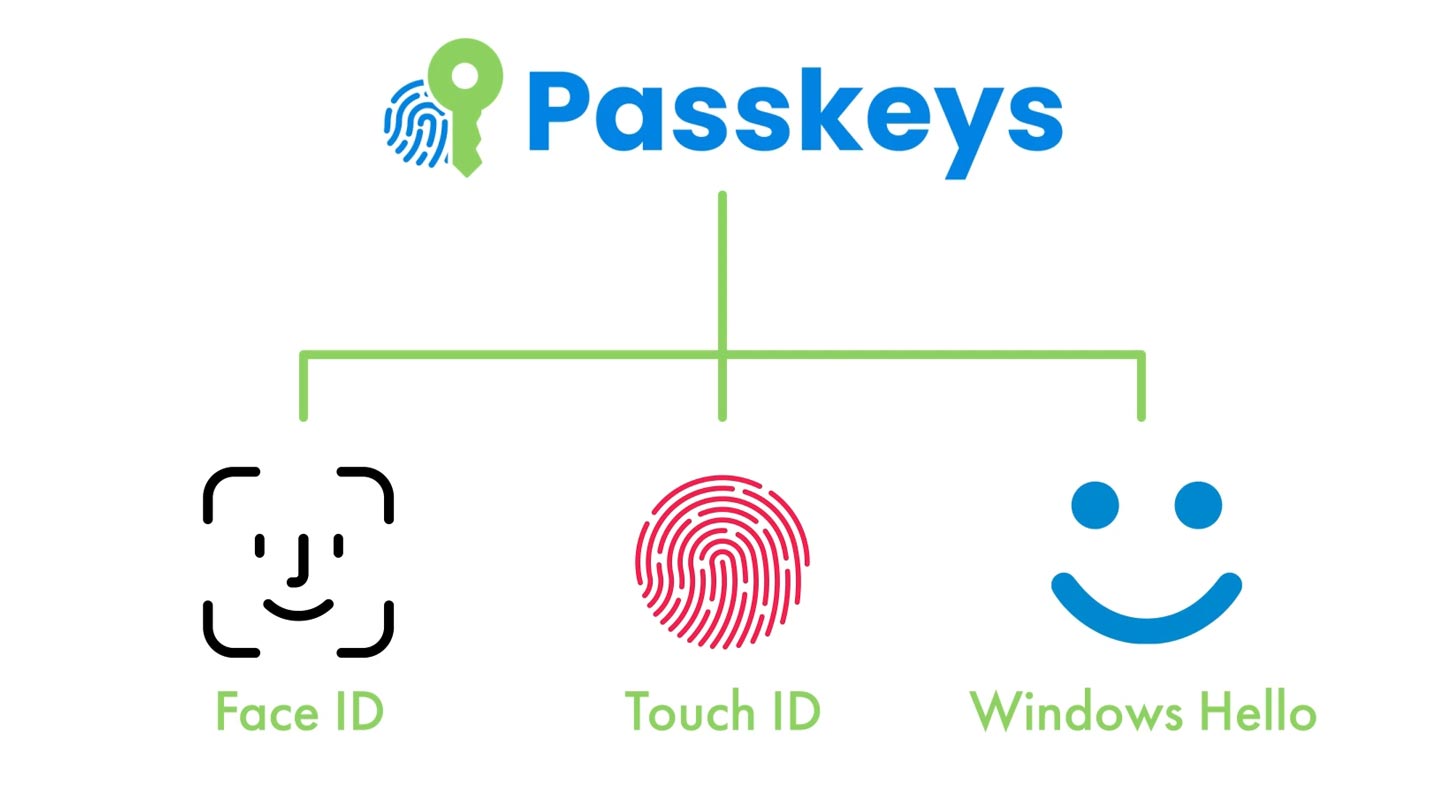 When a user attempts to log in using a passkey, the service provider sends a challenge that can only be decrypted using the user's private key. The user's device performs the decryption process, providing a response that verifies their identity. This process ensures that even if the challenge and response are intercepted, they cannot be used to gain unauthorized access without the user's private key.
The Advantages of Passkeys Over Conventional Passwords
Passkeys offer several advantages over conventional passwords, making them a promising solution for enhanced security:
Elimination of Password Reuse
With Passkeys, users no longer need to reuse passwords across different accounts. Each Passkey is unique to a specific account, reducing the risk of a single compromised password leading to multiple account breaches.
Enhanced Security
Passkeys leverage public-key cryptography, making them highly secure. The cryptographic algorithms are designed to withstand various hacking techniques, providing robust protection for user accounts.
Convenience and Ease of Use
Passkeys simplify the authentication process by eliminating the need to remember and enter complex passwords. Users can securely log into their accounts using a straightforward cryptographic key.
Protection Against SIM Cloning and Attacks
Passkeys offer an additional layer of security by tying the user's identity to their physical device. The Passkey stored on the device is protected by biometric authentication, such as fingerprint or facial recognition, which enhances its security and makes it resilient against attacks like SIM cloning.
Google's Adoption of Passkeys
The adoption of Passkeys by tech giants like Google has significantly accelerated their acceptance and implementation across the industry. Google recently transitioned from passwords to Passkeys, highlighting the need for a more secure and user-friendly authentication method. This announcement has prompted password manager companies to integrate passkey support into their services.
Bitwarden's Integration of Passkey Support
Bitwarden, a popular password manager known for its commitment to security, has announced its plans to integrate passkey support later this year. This move responds to the growing demand for enhanced security and a more convenient authentication experience. With the integration of passkey support, Bitwarden aims to provide its users with an advanced method of securing their online accounts.
How Passkeys Work with Bitwarden?
Bitwarden's passkey integration will enable users to securely store and manage their Passkeys for different websites. Users will need a personal or business account on Bitwarden to utilize Passkeys. Once registered, users can generate unique cryptographic key pairs, with the public keys being shared with the respective websites and the private keys securely stored on their devices.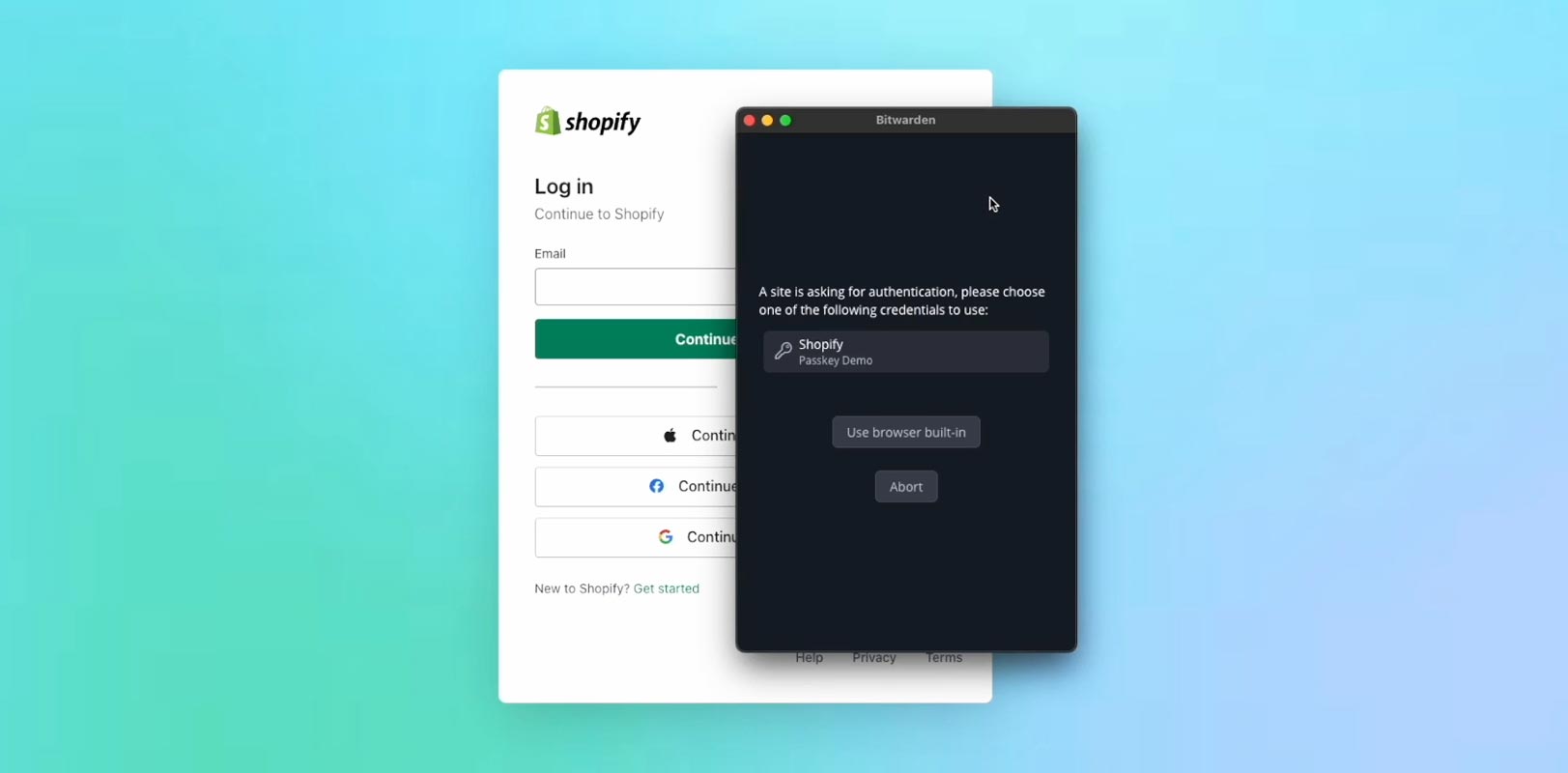 Users can choose to replace their master password and traditional two-factor authentication (2FA) methods with the convenience of a passkey. The Passkey will be the primary authentication method for accessing the user's Bitwarden vault. However, for added security, Bitwarden allows users to retain their master password and 2FA as a failsafe if they cannot use the Passkey for any reason.
Using Passkeys to Replace 2FA and Master Passwords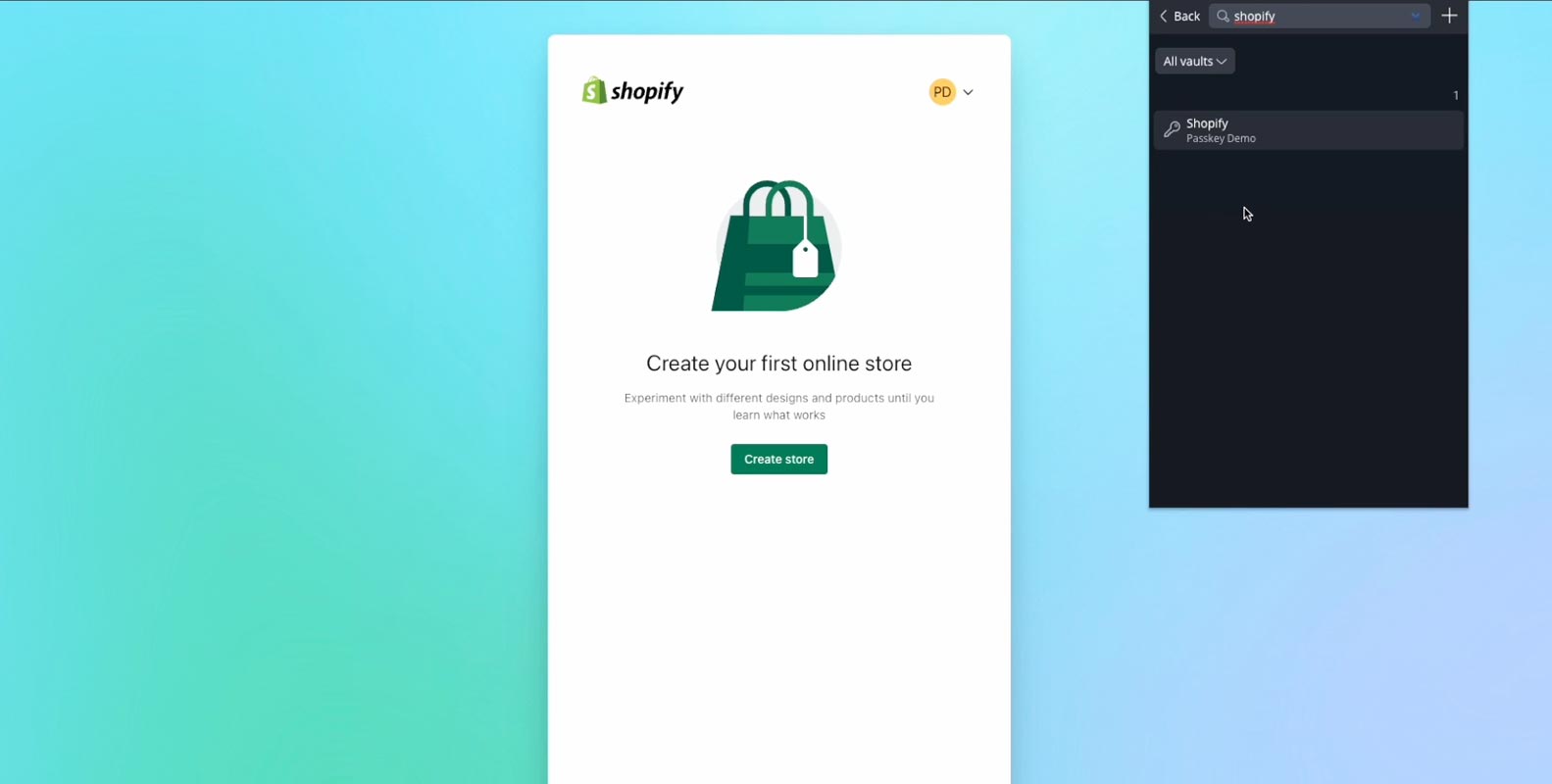 Passkeys offer an alternative approach to traditional 2FA and master passwords. Users can simplify unlocking their Bitwarden vault without compromising security by utilizing a passkey. Passkeys are more resistant to attacks than 2FA methods that can be vulnerable to SIM cloning and other exploits. With Passkeys, users can achieve both convenience and robust security for their online accounts.
The Security Benefits of Passkeys
Passkeys provide an added layer of security to password managers like Bitwarden. Since Passkeys replace conventional passwords, the risk of password reuse is eliminated. Moreover, Passkeys are protected by the user's biometric authentication, making them more secure than traditional 2FA methods. By adopting Passkeys, Bitwarden aims to offer its users a highly safe and convenient way to protect their online identities.
Rollout of Passkey Support in Bitwarden
Bitwarden has not provided its users with an exact date for the rollout of passkey support. However, it is expected to happen sometime this summer. Bitwarden users can look forward to an enhanced authentication experience by introducing Passkeys. The integration of passkey support reaffirms Bitwarden's commitment to providing cutting-edge security solutions to its user base.
FAQs
Will I still need to remember passwords with Passkey?
No, Passkeys eliminate the need for remembering complex passwords. Instead, you will use a cryptographic key pair to authenticate yourself.
Can Passkeys be used on any website?
Passkey support will depend on the websites or services you use. Bitwarden's integration will allow you to securely manage your Passkeys for supported websites.
How secure are Passkeys compared to traditional passwords?
Passkeys offer enhanced security compared to traditional passwords. They leverage public-key cryptography, making them more resistant to hacking attempts.
Can I still use my master password and 2FA with Passkey?
Yes, Bitwarden allows users to retain their master password and 2FA methods as a failsafe while using Passkeys for regular vault unlocks.
When can I expect passkey support to be available in Bitwarden?
While Bitwarden has not provided an exact date, passkey support is expected to roll out to users sometime this summer.
Wrap Up
Adopting innovative approaches to secure our digital identities is crucial as online threats evolve. Passkeys offer a promising solution to the challenges posed by traditional passwords. With their enhanced security, convenience, and protection against standard hacking techniques, Passkeys are set to revolutionize how we authenticate ourselves online. Bitwarden's integration of passkey support demonstrates its dedication to staying at the forefront of password management and providing users with robust security measures.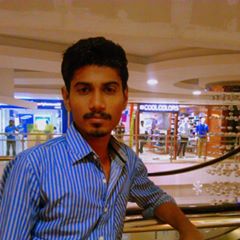 Selva Ganesh is the Chief Editor of this Blog. He is a Computer Science Engineer, An experienced Android Developer, Professional Blogger with 8+ years in the field. He completed courses about Google News Initiative. He runs Android Infotech which offers Problem Solving Articles around the globe.