You can keep your accounts safe with two-factor authentication. But, When your SIM is compromised, you are not in control of your accounts. You shouldn't look down on any handy information that talks about how to keep your SIM safe. It is because your SIM card contains a lot of information about you and your personal life. SIM card fraud is now one of the biggest scams faced by many people around the world. SIM swapping cheating is a significant threat because a lot of activated 2FA to their financial accounts using their SIM card; thus, when a person gets hold of the SIM card, they can quickly gain access and carry out transactions from the person's account.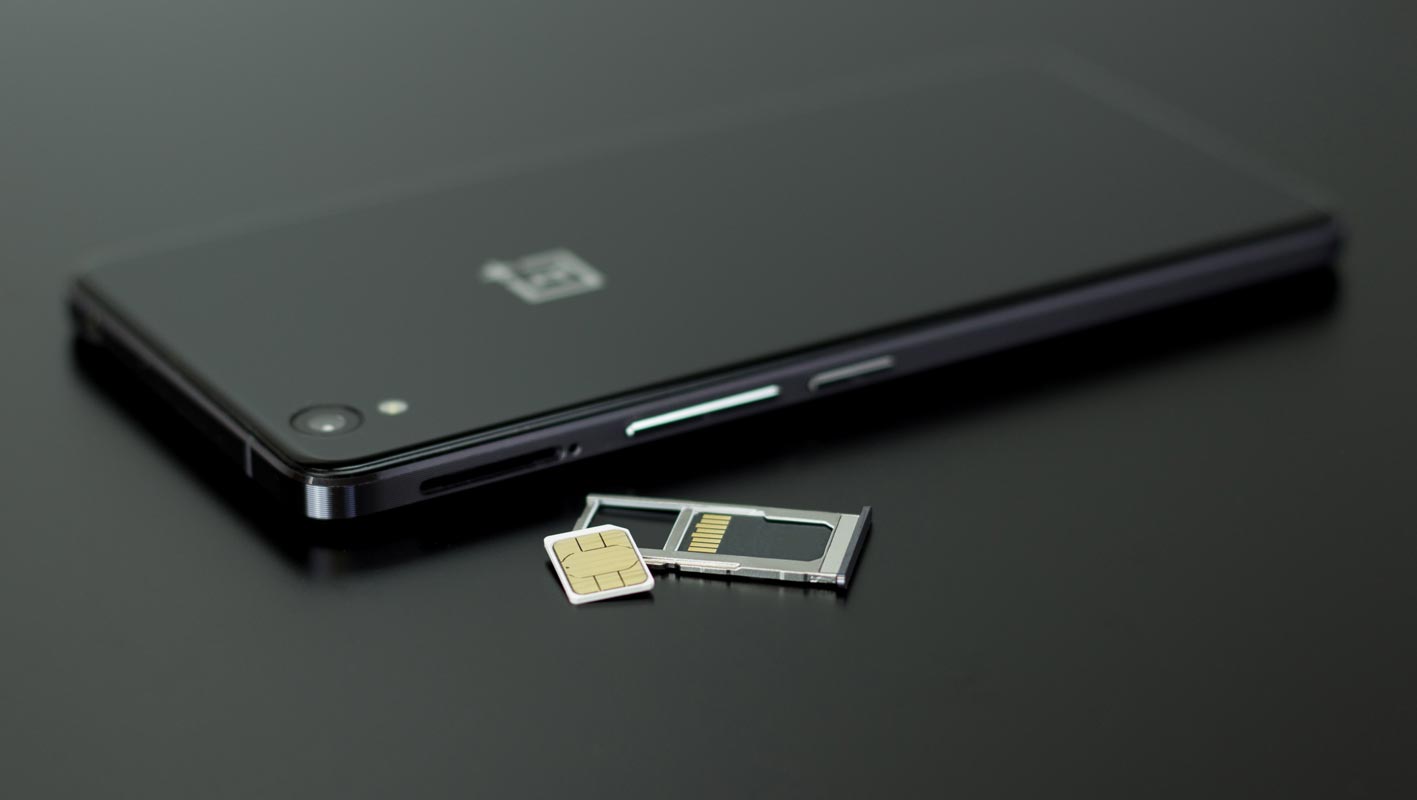 You can protect every aspect of your mobile device, including the apps, settings, menus. Etc. But your SIM card is vulnerable to attacks. However, it's not like persons can remotely gain access to use your SIM card without your consent. But what they do is very simple; they swap (exchange) your SIM card, and by so doing, they would receive any 2FA message or verification message required to access any of your financial accounts or app.
Here, we are going to share the signs and symptoms of SIM swapping and how you can protect your SIM from these bad guys. If Jack Dorsey (CEO at Twitter) can fall off a victim to SIM card swap fraud, then, anyone can be a victim; you have to make sure you're safe. (News refer)
Signs and Symptoms of SIM Swapping
Unfortunately, there are no prior signs of SIM Swapping fraud. The only time you'll notice this fraud is after you've already fallen victim to these bad guys. Mostly, people discover that they've fallen victim to this fraud when they make calls, and no number is connecting. Once your SIM swapped, you cannot make calls or send SMS any longer with that line. Automatically, your network provider blocks the connection and ports your number to another SIM (most likely the SIM on the fraudster's phone).
When you're unable to do the following, then there is a chance of your mobile SIM swapped.
You will receive that your current SIM is going to deactivate in a few minutes from your Mobile Operator
Your SIM signal goes to emergency calls only for a long time, even if you are in the coverage area.
Unable to place calls or send text messages to any number
When you frequently receive SMS alerts of activities, you never initiated or knew about
If you're unable to login to your accounts using your mobile number
However, some companies and network providers are applying specific security measures to ensure that a SIM card owner knows about everything happen with their network. Hopefully, very soon, with the vigorous advent of diverse SIM card security technologies, SIM card swapping and other forms of related SCAMs will be alleviated.
Is the SIM card swapping that easy?
Well, the SIM swap is not supposed to be an easy task, but the world is advancing, and various new technologies are making us more vulnerable while we think we're getting safer. Also, most mobile network providers aren't that careful and strict as per how they release or process customer complaints; some of these network providers don't require much info to verify the authenticity of a customer's claim.
More so, the authentication tech used by most network operators is insecure and quite easy to maneuver. Thus, making it easier for smart phishers to quickly achieve their fraudulent passes and gain access to people's confidential data. The truth is simple, SIM hijacking or SIM card swapping is possible, and you need to deploy some security measures to save yourself from the trauma. To stay away for these activities, Don't share a lot of information on social profiles.
What Steps are taken from Mobile Operators Side to Stop SIM Swapping?
Mobile carriers are also taking some efforts to protect our accounts. They do the following security measures to protect our phone number.
They will alert you about the New SIM activity and confirm that it is done by you(When you buy New SIM due to damage conditions).
There will be no SMS service for 24 Hours on New SIM. So, the person wh taken control of your SIM, can't get the OTP of your Bank accounts.
You can contact nearby Operator stores with your valuable ID and stop the SIM Swap. They will deactivate the account.
You can contact customer care and explain the situation. They can guide you through the process.
You can refer to the various Mobile operator's customer care numbers of mobile operators below.
The US Mobile Operator Custom care Numbers
Indian Mobile Operator Custom care Numbers
How to stop and stay safe from SIM hijacking fraud and protect your accounts? (Android and iPhone)
Even if mobile operators are doing their best to protect us, It is our responsibility to stay safe. Follow the steps below to protect your mobile number and respective accounts.
1. Don't share your OTP or Send the SIM Swap messages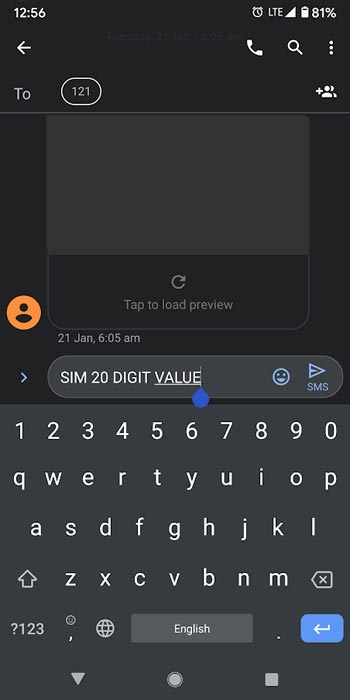 The first step to prevent the SIM Swapping is you don't have to share your OTP with the person who is pretending as customer care. Also, Don't send any SIm Swap format messages from your mobile to Custom care. Some persons acting as customer care and ask you to "Your SIM is damaged. But, they can replace your SIM card for free and door delivery to you". They will tell you that you have to send a message with some SIM card number. Don't do this. If you submit this message to the customer care, your current SIM card will deactivate in a few minutes, and your number will swap to their SIM card. 
2. Lock your SIM card with a PIN
Yes, you can lock your SIM card with a unique PIN that's known by just and you alone. Many people don't know about this, anyway. Most carriers and network providers allow you to set up PIN codes to lock your SIM card. This process is very different from setting up a security lock pattern, password, or PIN on your phone.
Specifically, if you want to lock your SIM card using a PIN, you need to go to the SIM card settings (if supported by your carrier); if your carrier doesn't support SIM settings, follow the guide below to set up IM card lock on Android or iPhone devices.
2.2 For Android Users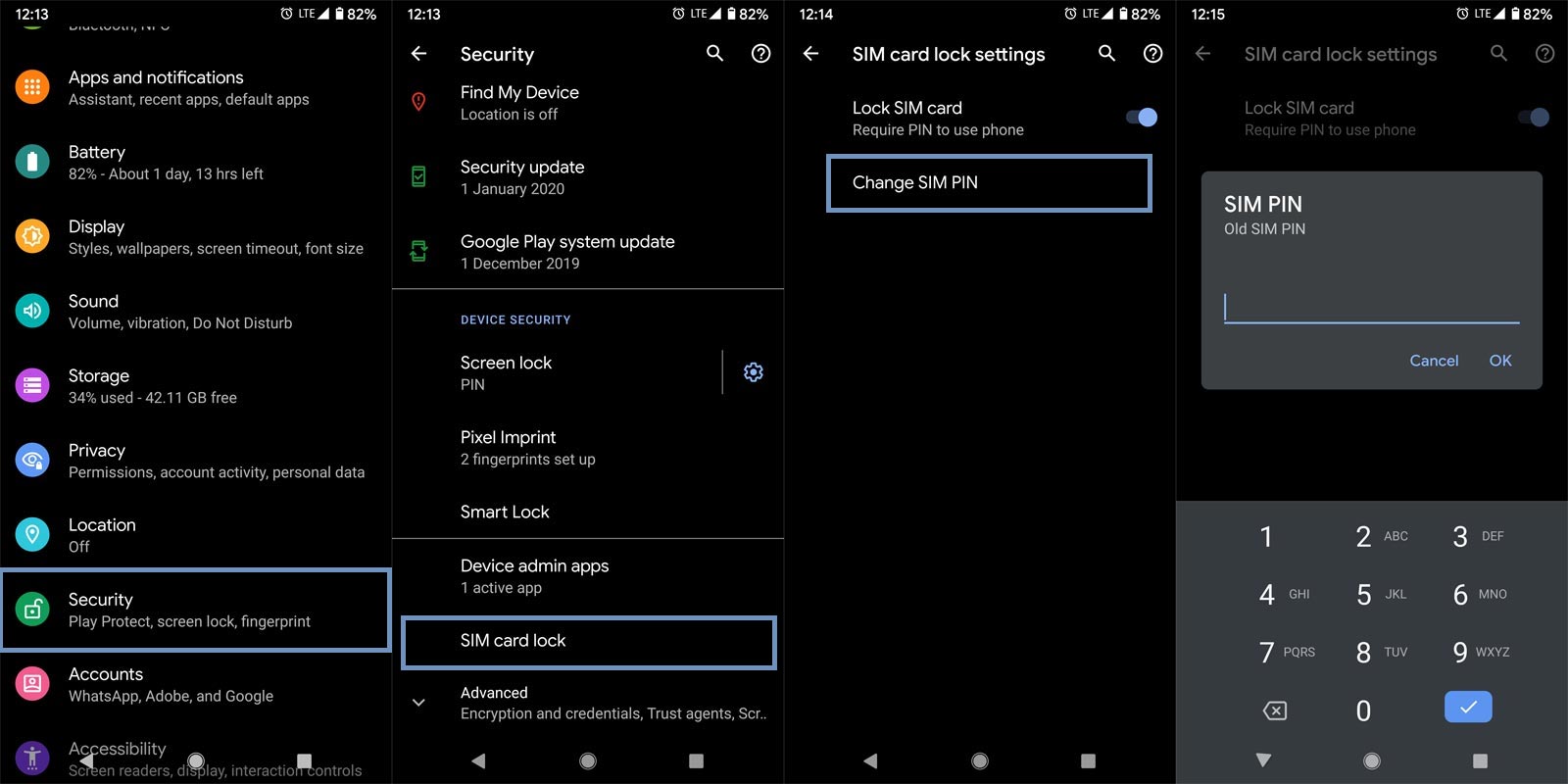 Go to your Device settings >>> security >>> SIM card lock >>> activate. However, the process may differ from phone to phone. But if your device runs on Android 6.0 or later version, go to the setting menu, click on the "search" icon and enter the keyword "SIM card lock," this will lead to the settings, and you can activate.
2.3 iPhone users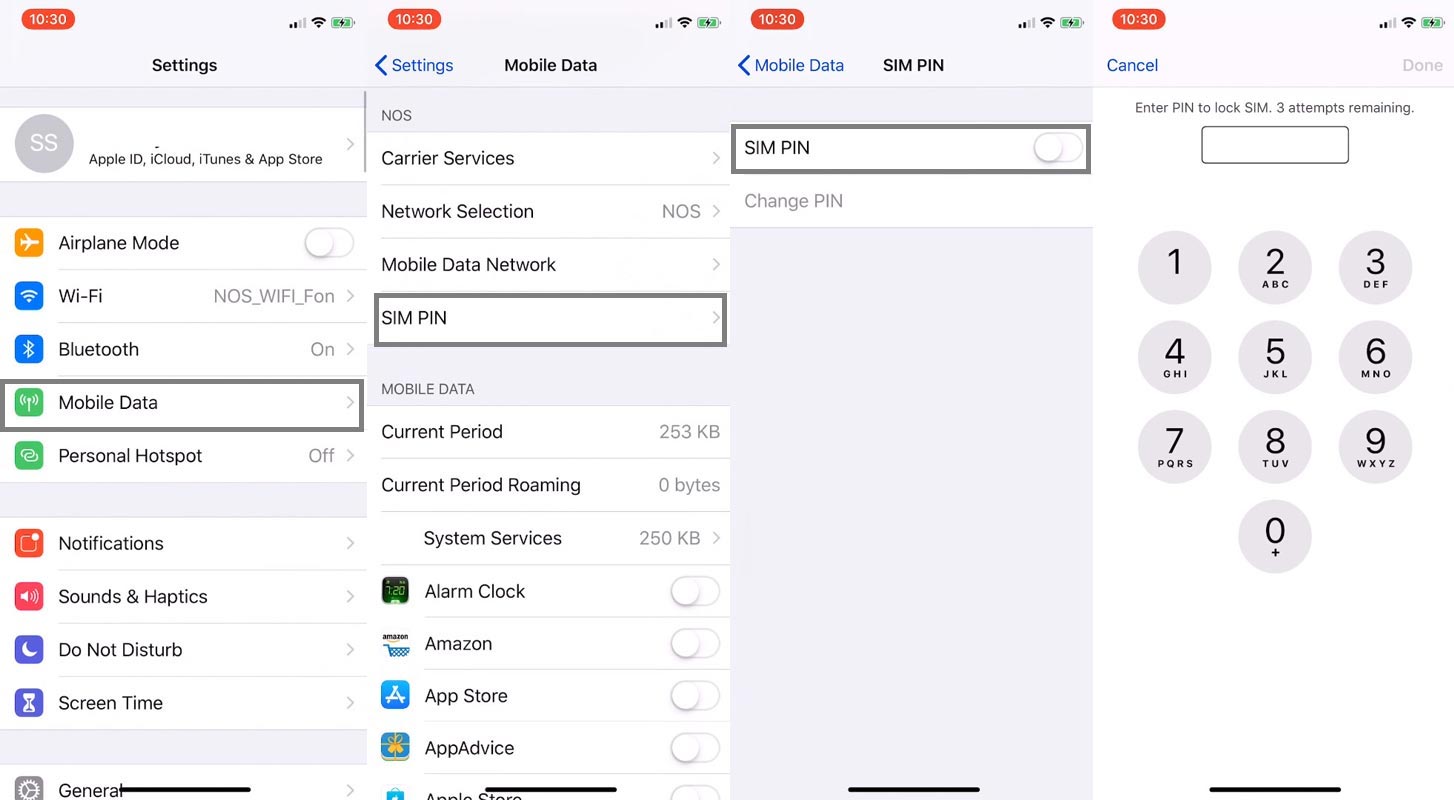 Go to Settings >>> Cellular >>> SIM PIN >>> Enable the toggle.
Note: you should enter the default SIM card pin; most carriers default PIN code is 1234 or 0000. So, Enter your carrier's default PIN, first try 0000, then 1234. After entering the default pin, you can create a new PIN to lock your SIM card.
Once you set a PIN to protect your SIM, any action on that SIM must require that PIN to be successful; thus, there's no way a phisher can swap your SIM card when he doesn't know your PIN. Please keep this PIN confidential and don't use common number combinations.
2.4 Default SIM PIN Numbers for various mobile carriers
When you set up a SIM PIN, you have to enter the default number and change it to your password. Below I will list the default SIM PIN for both US and Indian carriers. If you are in other regions, you can contact your mobile operator to get the password.
2.4.1- US Mobile Operators SIM PIN
Verizon Wireless– Go to official Verizon my Account Page and log in with your details. Under the Security category, set up your PIN.
T-Mobile– Log in to My T-Mobile. Choose the verification method- Text/Security questions and follow the on-screen instructions to set up the security questions. After this process, you can set up your PIN. The PIN should be 6-15 characters with no sequential numbers like 1234.
Sprint– Sign in to Sprint.com. Select My Sprint> Profile and Security >Security Information. You can update the PIN or Security question here.
AT&T– Go to the official AT&T login Page and log in with your details. Select Manage extra security under the Wireless passcode category, set up your PIN.
2.4.2- Indian Mobile Operators SIM PIN
The following PINs are default values. You can change these values into your PIN using the above methods.
3. Be careful of the websites you open and links you click on your mobile
These days, evil persons blast people's emails with suspicious links that may look natural and unique to lure you to an unprotected website and phish your information. You need to be mindful of the links you open and the websites you visit. This caution is not only for email messages, but it applies to types of messages you receive, including on social media platforms. When shopping in online stores, you should check the security measures. Don't ut your mobile number details on untrusted stores.
4. Maybe you shouldn't use your phone number for 2FA
There are reliable alternative ways to manage 2Fas without using your mobile number. You can use mobile such as Microsoft Authenticator, Google Authenticator, and entirely other 2FA apps available for Android and iOS devices.
5. Physical security tokens can help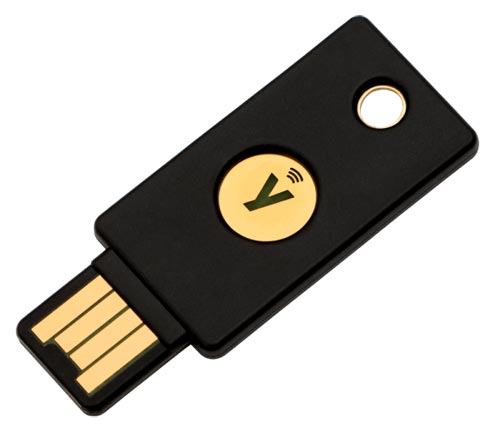 You can come down to use physical systems as an additional verification method for mostly your banking accounts. It will help to keep you safe from falling a victim of fake 2FA codes sent by persons to mobile numbers to compel the user to click on a link. You can use your Android or iPhone as a physical security key.
6. Don't use Wi-Fi Calling in Public Wi-Fi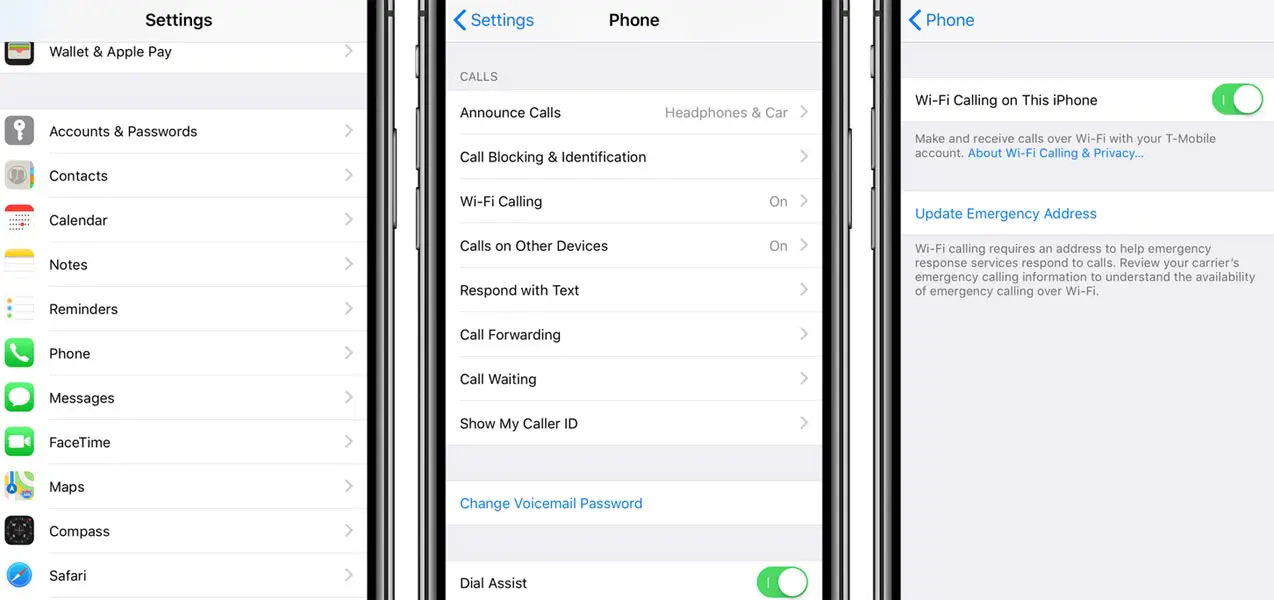 Some of the carriers have Wi-Fi calling feature. Even if you don't have a mobile network, you can make a call through the data connection, and the calls can make as per your plan. So, when you do this, connect your mobile with the private secured network. When you are in a situation to use the Public data connection, use VPNs. There are a lot of free unlimited VPNs are available in the Play Store. Mobile carriers take a lot of security measures in Wi-Fi calling. There is no proved news available in this type of compromise. But, It is better to take one more step to protect your phone number.
Wrap Up
We use our mobile numbers as two-factor authentication for extra safety. But, when our phone number is compromised, we can't protect our accounts. So, it is our responsibility to take some steps to avoid SIM swapping. You don't have to panic about these things. Nothing can happen without your action. So, when you receive calls and messages, you should think about the reality. Don't install any third-party apps other than Play Store. They may look like an original app. But, some sites will add extra scripts to those apps. I hope this guide will help you to stay protected. If you feel I missed any essential things in this article, comment below.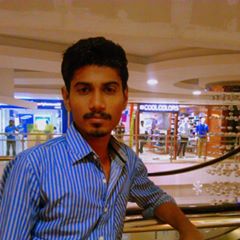 Selva Ganesh is the Chief Editor of this Blog. He is a Computer Science Engineer, An experienced Android Developer, Professional Blogger with 8+ years in the field. He completed courses about Google News Initiative. He runs Android Infotech which offers Problem Solving Articles around the globe.