Even though there are plenty of Social platforms available, When t is coming to Trust and Popularity, Most Celebrities use Twitter to express their feelings. Also, Most companies and people use Twitter as their official page for announcements and other things. But after Elon Musk acquired Twitter, there were mixed feelings about the platform's stabilization. Since The Blue Tick monthly subscription is still confusing with the official badge, A percentage of people are already moving towards the Alternatives. One of the Twitter alternatives, Mastodon, gets more than 2.5 Million users due to Twitter User's Migration.

What is Mastodon?
Mastodon is an open-source social media platform that has recently gained significant attention and user growth, mainly due to a migration of users from Twitter. According to a report from The Verge, Mastodon had over 2.5 million monthly active users as of December 2022. Much of this growth is as users seek alternative platforms due to various issues and controversies surrounding Twitter.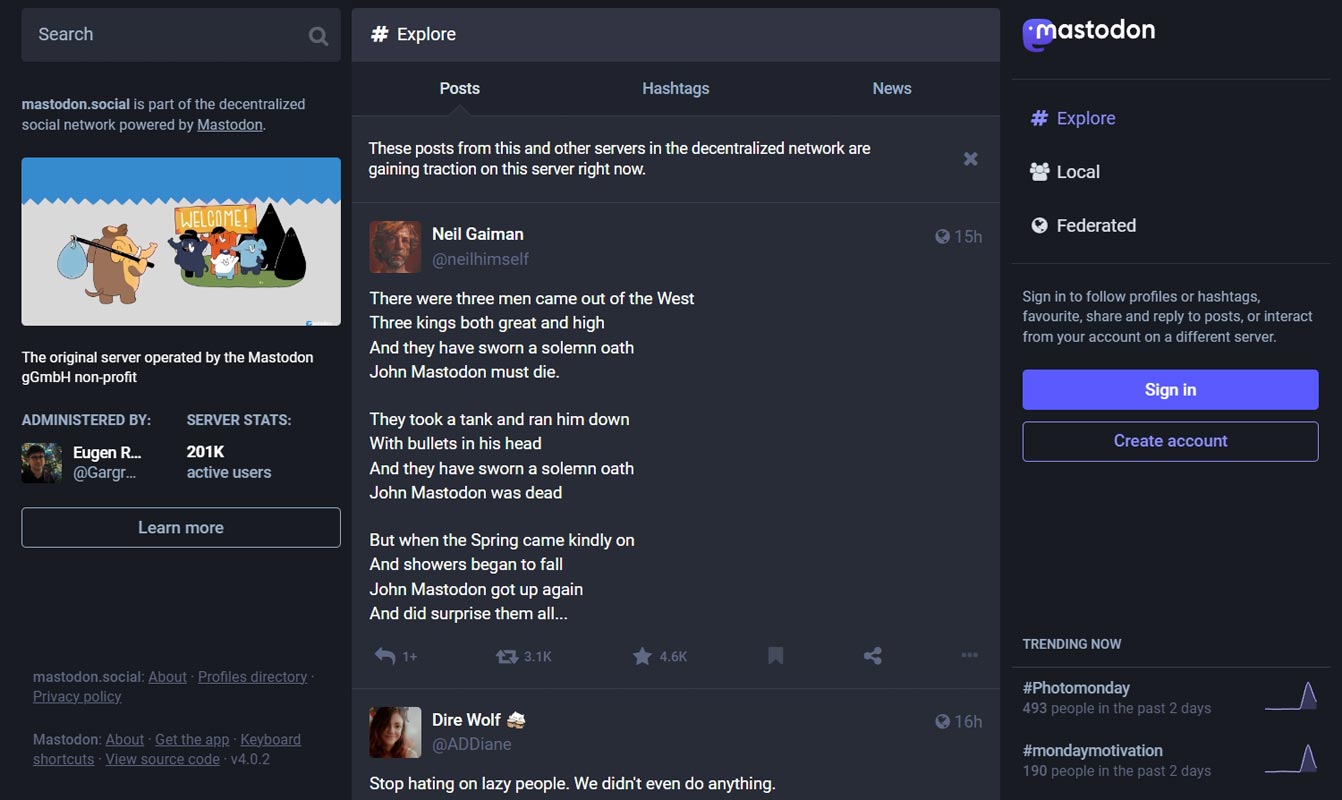 Why are People moving from Twitter to Mastodon?
One of the main reasons for this migration is the perceived lack of moderation and accountability on Twitter. Many users have expressed frustration with the platform's handling of hate speech, harassment, and other forms of abuse, leading them to seek alternative options with stricter moderation policies. On the other hand, Mastodon is a decentralized platform that allows users to create their instances, each with its own rules and moderation policies. This gives users more control over their online experience and will enable them to choose a model that aligns with their values and preferences.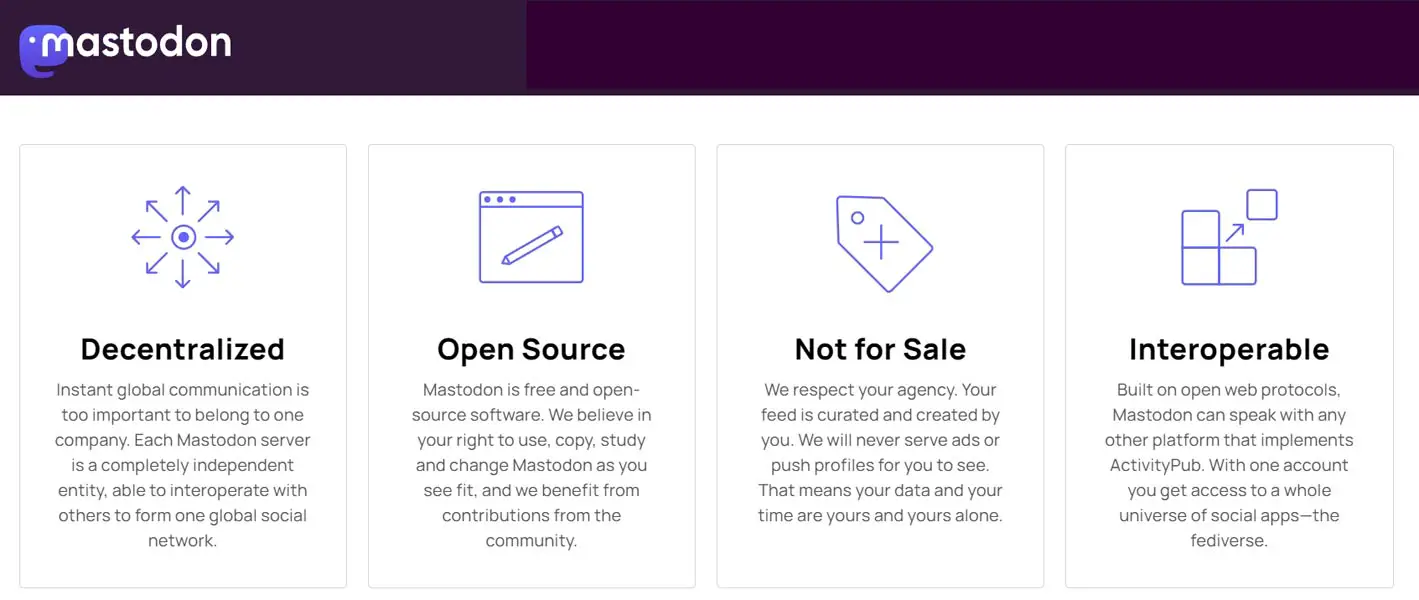 Privacy and Security
In addition to these concerns, many users already begin like Mastodon due to its emphasis on privacy and security. The platform utilizes encryption for all data transmissions and does not sell user data to third parties. This has made it an appealing option for those concerned about online privacy and security.
Ads and Monthly Subscriptions
Another factor contributing to the migration of users from Twitter to Mastodon is the increasing commercialization and monetization of the former platform. Apple Magazine notes that many users feel that Twitter has become too focused on making money. It is prioritizing the interests of advertisers over those of its users. On the other hand, Mastodon is a non-profit platform funded through donations and grants, allowing it to prioritize its users' needs and interests.
Mastodon is not entirely like Twitter
Despite its many advantages, Mastodon is not without its challenges. One of the platform's main challenges is its decentralized structure. It can make it difficult for users to find and follow other users across different instances. This can make it harder for users to build and maintain a following. Also, make it more difficult for the platform to gain mainstream appeal.
Another challenge facing Mastodon is its relatively small user base compared to other social media platforms. While it has experienced significant growth in recent years, it still has a relatively small user base compared to platforms like Twitter and Facebook. This can make it harder for Mastodon to attract the attention of advertisers and other business partners, which can limit its ability to generate revenue and sustain itself in the long term.
Wrap Up
Despite these challenges, Mastodon has remained popular among its user base and has continued to grow. The platform has a dedicated community of users who are passionate about its values and principles, and it has gained a reputation for being a more positive and welcoming alternative to other social media platforms. We can't say Mastodon is a natural alternative to Twitter. Because Celebrities and Companies always use easy-to-use platforms and avoid complicated setups and settings. But When Mastodon adapted a few things and improved its platform, We can see drastic improvements in active users.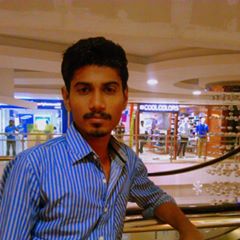 Selva Ganesh is the Chief Editor of this Blog. He is a Computer Science Engineer, An experienced Android Developer, Professional Blogger with 8+ years in the field. He completed courses about Google News Initiative. He runs Android Infotech which offers Problem Solving Articles around the globe.