The success of the game consoles does not depend on the hardware specs or design. It is about the games that are available to attract people. PlayStation always has exclusive games that are good to play, and it is not available on other platforms. There are plenty of Hit games like Uncharted that are only playable in PlayStation. This reason makes users buy the console. But the game misses huge PC users. Some of the games may come to PC in the future. But currently, as an initiative, PlayStation Exclusive Horizon Zero Dawn is coming to PC on 7th August 2020. People are willing to buy this game, and most of them pre-order this game on Steam. The game attracted more users to PlayStation. We can expect a massive hit on PC also.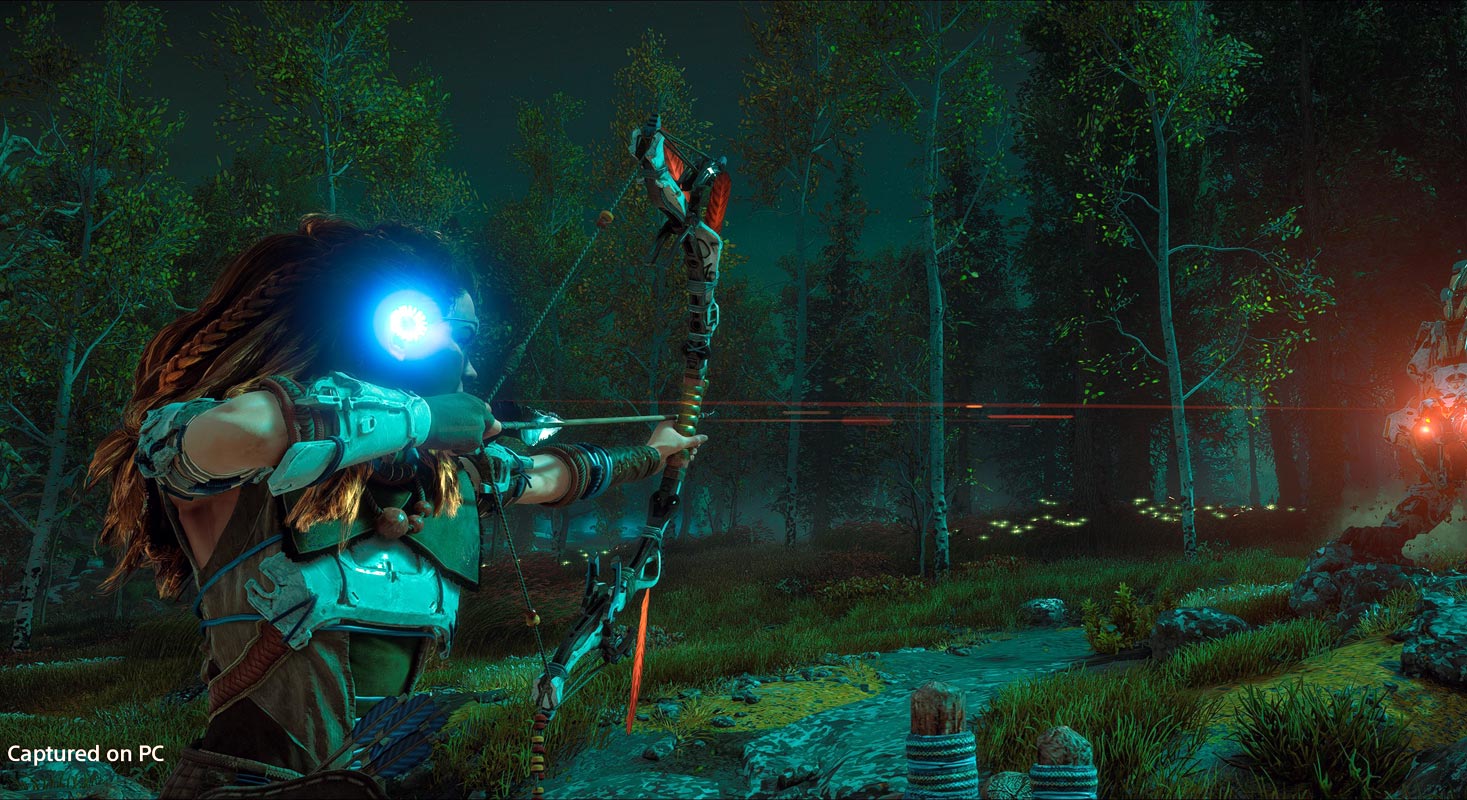 What is unique about the PlayStation Exclusive Horizon Zero Dawn game?
Guerrilla games developed a role-playing action game, Horizon Zero Dawn, that was published by sony interactive entertainment, on 27th February 2017. The game turns around the girl Aloy, which is a machine hunter, hunting the machine, ruling the world to uncover her past. It is, if not the best, but one of the best games ever released by Sony for PS4. The game sold 117,000 copies in the first week in Japan only. In February 2018, the number of sold copies reached 7.6 million, merely in a year. By June 2020, over 10 million copies of the game have been sold out, which makes it one of the most hit PS4 games launched by Sony entertainment, ever.
Horizon Zero Dawn is exclusive to PS4. But now it is available to PC
Sony launched Horizon Zero Down exclusively for PS4. However, this is the first-ever game by Sony, which is launching on any other platform. PlayStation 4 to Microsoft Windows PCs is a giant one for Sony. In fact, by this PC version, Sony intends to attract those game lovers who never played games on PlayStation. Sony expects a significant response from game lovers to other products of PS4, and that is why Sony announced the next version of Horizon Zero Dawn for PS5 later in 2021 with the name 'Horizon forbidden west.' The announcement was much awaited. Recently CD Projekt Red announced that if you have a console edition, you can access the Witcher 3 PC version for free.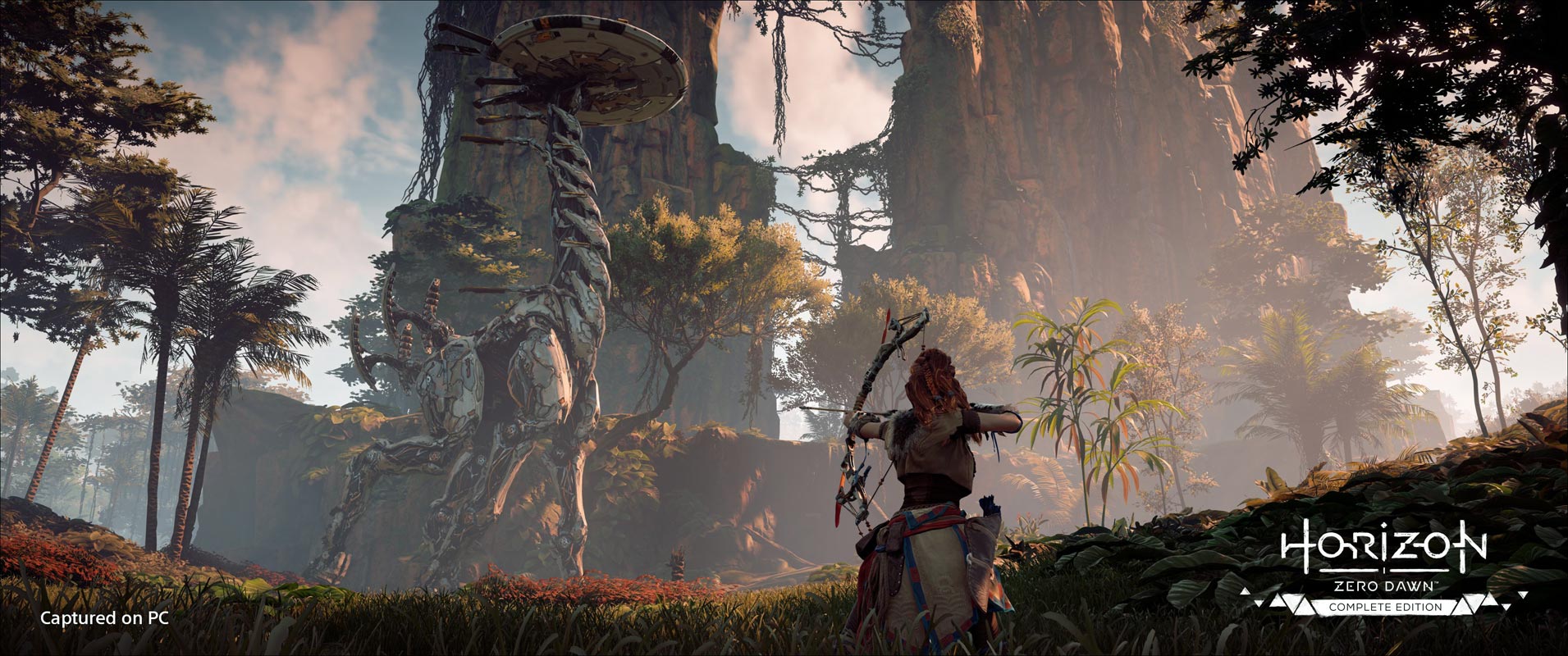 The PC version of this game will surprise you with its various features. With an Ultrawide display support, you can play this game on a big LCD. The unlocking framerate feature will give you smooth and jerk-free gameplay while some other impressive features include dynamic foliage, deep graphic customization settings, improved reflections, and extended controller options. The in-game benchmark tool is additional.
Release date
As per the announcement by Sony on 2nd July, the PC version of this gameplay shall launch no later than 7th August 2020. Guerrilla Games announced it to be available for $49.99.

How to access the game, and What is the price?
The pc version of Horizon Zero Dawn will be available on game stores, Steam, and Epic Games stores simultaneously. The announced price of the pc version is $49.99, but Steam is offering a pre-launch purchase for $15.99, which is a 68% discount. The epic games store provides the same PC version of the complete edition of Horizon Zero Dawn at a pre-launch price of $22.99.
PC System requirements
When you buy console games, you don't need to worry about the specs of the console and compatibility. Because they develop games based on hardware requirements, but when you play games on PC, you should have required paces. Or Else, you can't play this game, or you should reduce the graphics. It will affect the overall gaming experience.
Minimum Requirement specs
Intel Core i5-2500K@3.3GHz or AMD FX 6300@3.5GHz Processor
Nvidia GeForce GTX 780 (3 GB) or AMD Radeon R9 290 (4GB) Graphics card
Recommended specs
Intel Core i7-4770K@3.5GHz or Ryzen 5 1500X@3.5GHz Processor
Nvidia GeForce GTX 1060 (6 GB) or AMD Radeon RX 580 (8GB) Graphics card
How long is the complete edition of Horizon Zero Dawn? (Playtime)
The gameplay time of Horizon Zero Dawn is about 45 hours, and frozen wilds are about 15 hours. It means it will take 60 to 80 hours to complete the whole game this exciting gameplay at an average speed.
What is included in the Horizon Zero Dawn PC complete edition?
The complete edition of this multi-award-winning action role-playing game includes many attractions for the purchase, such as,
The Frozen Wilds expansion
Carja Storm Ranger Outfit and Carja Mighty Bow
Banuk Trailblazer Outfit and Banuk Culling Bow
The Frozen wilds is an expansion of this game that was launched on 7th November 2017, and it was the sole downloadable content (DLC) of Horizon Zero Dawn. The Frozen wilds included new storylines, new machines to defeat, and new characters in a new area. This expansion brings Aloy to the Cut, a region on the border of Banuk territory accessible via a mountain pass north of the Grave-Hoard. A completely new experience for game lovers.
Wrap up
Console games have different gaming experiences. Most of the time, you can't use mods, and you should play as it is. PC versions have different fun. But most of the PC games can modify by third-party apps. It can affect the revenue of the gaming studio. But, They already gin what they invested. So, It won't affect them that much. The idea of Horizon Zero Dawn PC version release is to reach more users. It can help them top buy Horizon Zero Dawn 2: Forbidden West. If some of the users fall in love with the 1st version, They may buy PS5 because they want to play 2nd part. It can happen. Some of the players purchase PS4 Because they want to play Uncharted games.
Sony should think of different ways because Cloud gaming, like Google Stadia, is evolving. Even if they can't give that much experience like PlayStation, Due to their flexibility, people prefer those platforms. For Sony, it is the first time to introduce its PS4 games on another platform. It as an excellent opportunity for all those game lovers who didn't have PS5 machines to play this one of the bestselling games. Whereas with this announcement Sony shall enjoy a wide range of addition to their customer fanbase. You can get this PC version on a discounted pre-launch price of $22.99 or even $15.99. Are you all set to book your copy? Do tell us in the comments.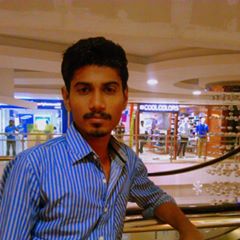 Selva Ganesh is the Chief Editor of this Blog. He is a Computer Science Engineer, An experienced Android Developer, Professional Blogger with 8+ years in the field. He completed courses about Google News Initiative. He runs Android Infotech which offers Problem Solving Articles around the globe.