The Success of marketing strategy is to deliver what users always wanted. While Xiaomi sells affordable mid-range mobiles, They don't care about the design and slowly use cheap components like regular LCD Displays and Micro USB cables. On the other side, Samsung is struggling with the mid-range lineup costs. Even though the mid-range sector may look like heavy competition, It always lacks space. Realme comes with new plans as Premium look and Specs at the same price and grab the mid-range market. They also begin to use their separate Realme UI instead of Color OS. Since Realme understands the user and delivers their needs, they will grab the market soon. Currently, Realme Mobiles Crosses 40 Million Sales in Flagship Youth Series Milestone. It includes only recent flagship mobiles.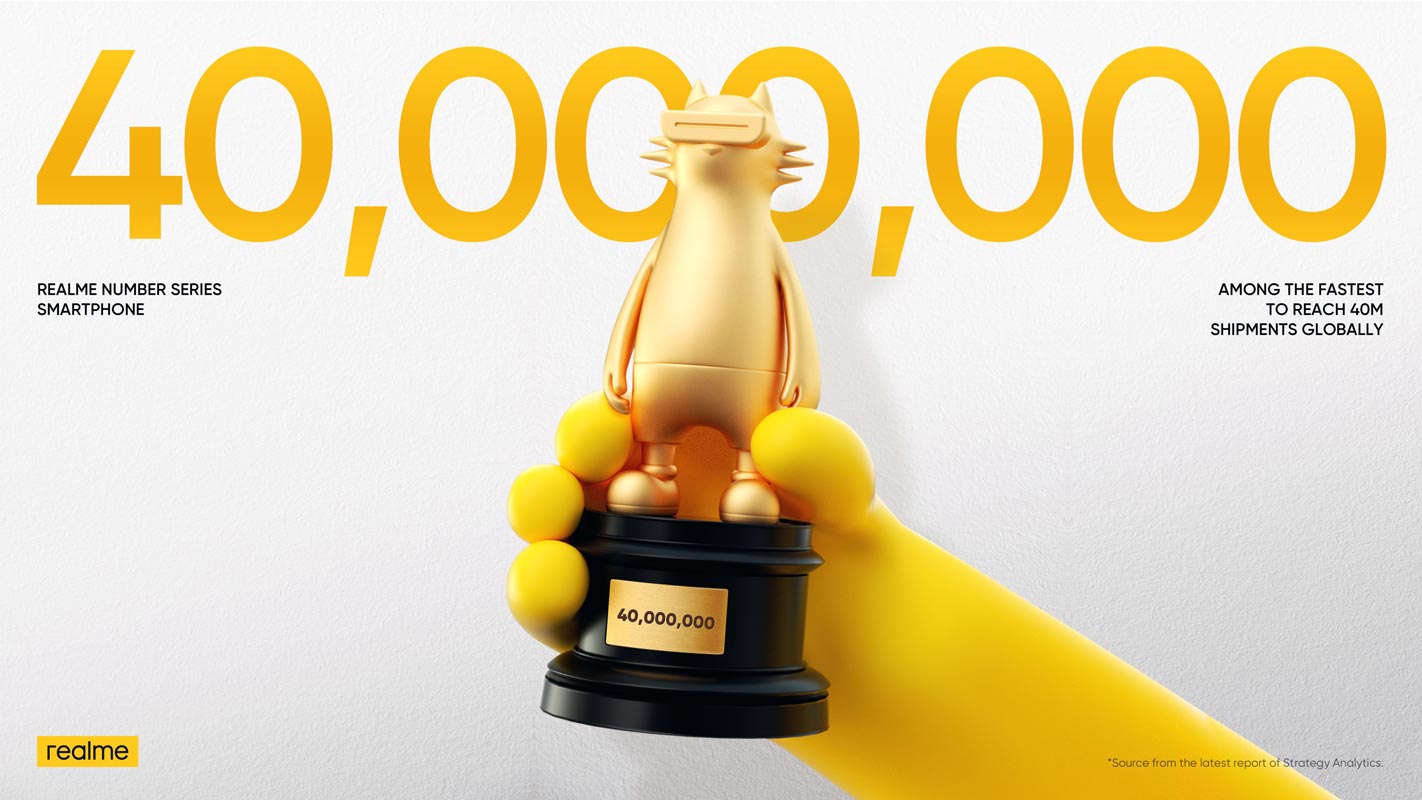 Realme Youth Series Flagship Mobiles Crosses 40 Million Sales
Realme is among the fastest-growing smartphones in a variety of markets. From the survey of Counterpoint Research, Realme takes place 6th in terms of sales for 5G Android smartphones.
Realme has recently announced the shipments of 40 million flagship youth series smartphones known as the Realme numbers series. From the Strategy Analytics, Realme's number series was ranked as number four in the quarter ending March 2021, among the "New Age" smartphone families. "New Age Smartphone Families" are defined as product lines for smartphones launched in 2018, such as Reno by Oppo, iQoo from Vivo, and Galaxy M from Samsung. In Q3 2021, Realme was the fastest company to sell 100 million units across the globe.
👏🏻Another milestone! That's where we began-#realme number series, from 1 to 8, from 0 to 40M, short journey but long stories. RT🔁 if you're among the 40M. #DareToLeap pic.twitter.com/LsqzKK9WG7

— realme (@realmeglobal) January 17, 2022
Realme Previous Milestones
The first Realme 1 arrived in the middle of 2018 and, while it seems like it was a long time ago, it's been four years since the launch. Since its debut, Over two dozen phones came under its primary "Number" series and recently announced that it's hit 40 million units cross.
According to research conducted by Strategy Analytics, this series is the second most popular Realme line, following the more affordable C series. The two are the key to the brand's rise in popularity and its rapid growth to 100 million total shipments.
CEO About the Milestone
Madhav Sheth, the CEO, Realme India and VP of Realme, and President of the Realme International Business Group, said, "The numbers series from Realme is among the major series within our smartphone portfolio, and we're delighted over this milestone reaching 40 million shipped. The number series is targeted at young consumers across the globe. We have brought in many technological innovations that have been well-received by our customers. We're planning to extend the number series in 2018 and introduce more disruptive innovations within the field."
The company announced that its 2021 sales exceeded 60 million, ranking it in the top five smartphone brands across 21 countries. The annual sales grew by 50% in the last year. For this year, the goal is to record cumulative sales in the range of 90 million units.
Wrap Up
Adapting and going with the Trend is the primary key in the survival of the mobile industry. After Realme gained massive users, they made tons of changes like affordable 5G phones; New POremium looks designs and MediaTek Processor adaptation. Compared with Snapdragon processors, MediaTek processors are cheap. Also, They provide High-Refresh rate displays and powerful gaming processors even in the mid-range sector.
Did you buy the Realme Young series mobiles? While some companies struggle to ship the products due to delays in the supply chain, Realme is making history with what they have. When Realme keeps this improvement, They can get a good place after Apple and Samsung. What is your experience with it? Share below.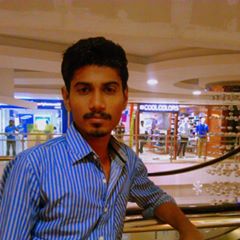 Selva Ganesh is a Chief Editor of this Blog. He is a Computer Engineer, An experienced Android Developer, Professional Blogger & addicted Web Developer. He runs Android Infotech which offers Problem Solving Articles around the globe.