Before beginning this, we are not going to review the product. If you are already planned to buy this mobile, I have five reasons to prove your decision is correct. Generally, Samsung smartphones are among the best Hardware devices in the market. They typically come with bleeding-edge technologies and features. The Galaxy M series is our primary concern for this article, and in specific Samsung Galaxy M30s- the latest Mid-Range device from Samsung. It is a greatly specced device with quite a lot of exciting feature you'd love to learn about. One of the most lauded features of this device is its insanely big capacity battery, which lasts for quite a long time. However, there are other aspects of the smartphone that can entice you to buy it instead of other smartphones within its price range. Below are the reasons to buy the Samsung Galaxy M30s.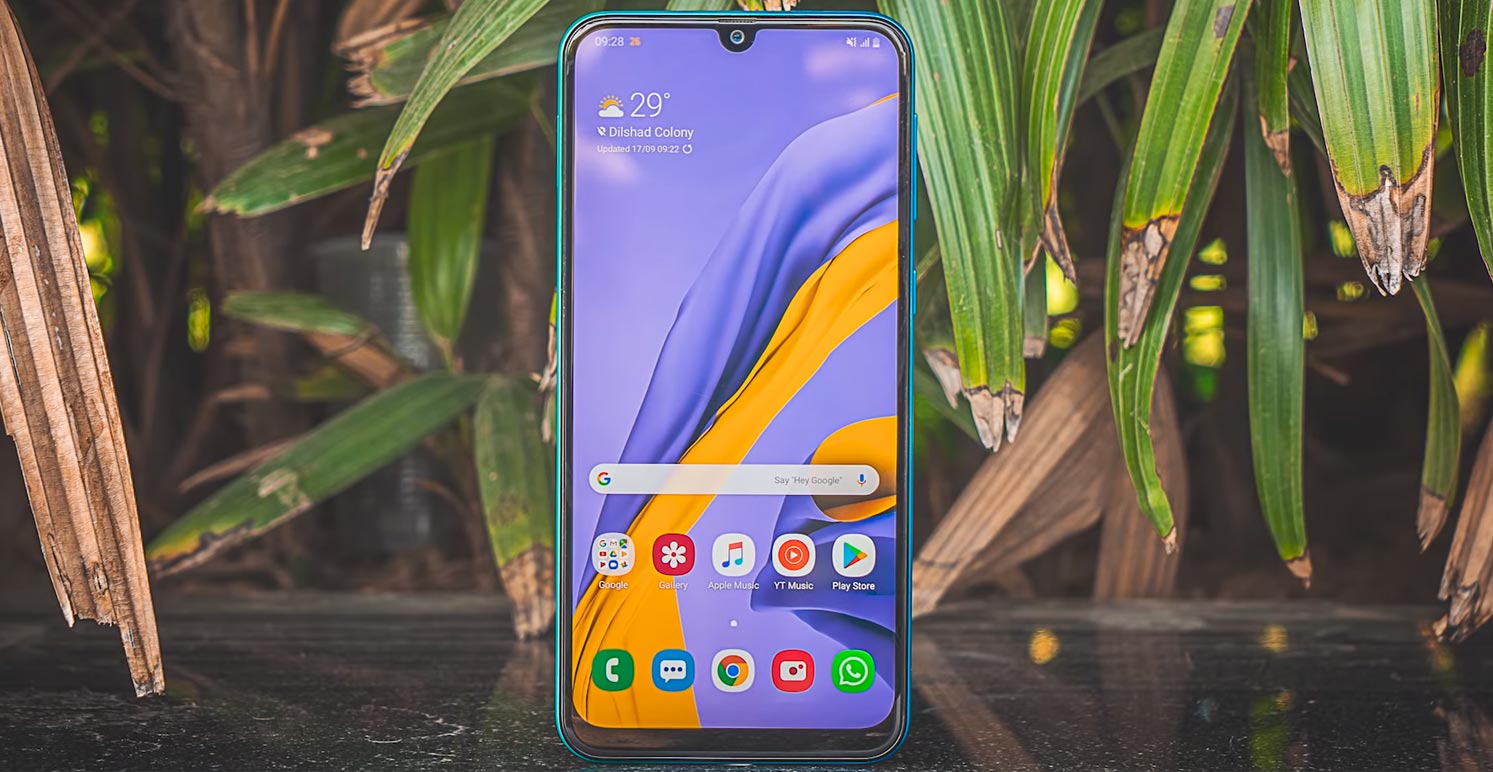 Quick Facts about the Samsung Galaxy M30s
Samsung Displays are always high in the Industry. Additional to this benefit this device comes with sAMOLED Display.

It has 4GB RAM and 6GB RAM variants

48+8+5 MP Rear Camera and 16 MP Front Camera

Designed to run with One UI based on Android 9.0 (Pie)- Best Custom Skin in the Samsung.

Massive battery capacity (6000mAH)
Five Best things in Samsung Galaxy M30s
1. sAMOLED Display (Super AMOLED)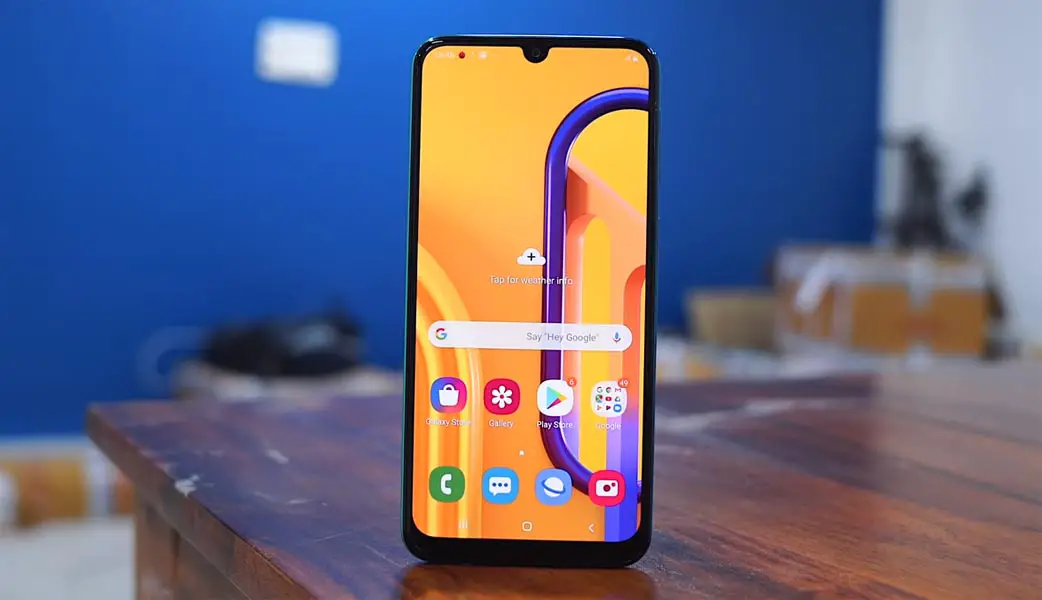 Well, most of us weren't expecting anything less than an sAMOLED display on this new Galaxy device. This is because that is the latest display tech used by Samsung for its new flagships. The Galaxy M30s comes with sAMOLED display in a 6.4-inch screen which has the resolution of 1080×2340 pixels (FHD+).
With such a fantastic display, anything you view on the M30s screen will appear crystal clear and lifelike. This display is suitable for all kinds of mobile gaming, media streaming, and just anything you can do with a smartphone.
No one can beat the Samsung Display. If you watch Videos on this display, It will give you a whole new experience. This mobile has a DOLBY ATMOS. So, in Audio also it will provide a unique experience.
2. A Huge 6000 mAh battery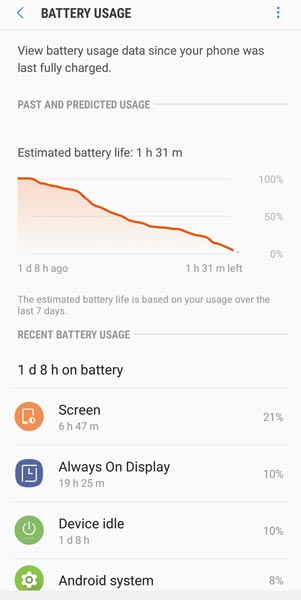 This appears to be the USP of this smartphone; it comes with a massive 6000mAh battery, and it also supports quick charge technology, so the device charges quite faster. Currently, smartphone users are beginning to love big capacity batteries. A lot of smartphones launched this year come with 4000mAh batteries, and a few launched with 5000mAh. The M30s having 6000mAh is something that will draw your attention to the device.
More interestingly, this device does not just come with big capacity battery, but it also comes with a set of highly efficient chipsets. Inside the hood of this device, coupled with the 6000mAH battery is a 2.3GHz Exynos 9611 chipset based on a 10nm process for seamless multitasking so that you can enjoy the beastie battery.
For addicted gamers and people who stream media contents for long hours, this huge battery capacity is undoubtedly enticing. A big thanks to the quick charge technology supported by M30s, the 6000mAh battery won't charge for more than two hours, and it will get to 100%. Well, the battery is not removable; it's inbuilt. It comes with 15W fast charger, so, you don't have to worry about slow charging.
Our Experiments, It gives us 7-8 Hours of Screen Time in Heavy Usage like Gaming.
3. Triple Camera-48 MP Rear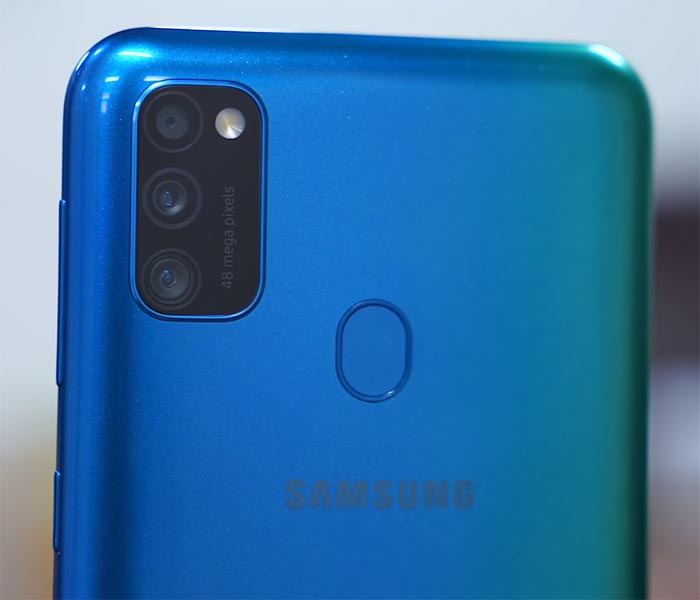 It seems to be the trend now, having three cameras at the rear panel of a flagship device. Even the newly launched iPhone 11 flaunts three rear camera sensors. More so, the revises Samsung Galaxy Fold also comes with three batteries at the back. Galaxy M30s comes with three rear cameras; 48-megapixel Samsung GM1 sensor, 8-megapixel ultra-wide-angle lens, and a 5-megapixel depth sensor. Images taken with the Samsung Galaxy M30s appear very much real. Plus, the camera supports a couple of image/photo enhancement technologies.
The wide-angle sensor shoots with 123-degree field of view, while the primary 48MP and 5MP depth sensor feature f/2.0 and f/2.2 aperture, respectively. This phone's camera works well in all conditions, irrespective of the level of light penetration. If you're a photo freak (who is not?), this is an ideal smartphone.
Well, that's for the rear camera, the front-facing (selfie) camera features a 16MP sensor which integrates a couple of image enhancement technologies to capture stunning images or record personal videos. Since the M30s comes with much space (64GB or 128GB ROM), you'll capture every single moment you experience and save them on your device.
48 MP rear camera is excellent. It can give you sharp images in Large Size. The Sensor is Samsung GM1 sensor. It can give you a lot more details after processing. Below I attached some sample Images.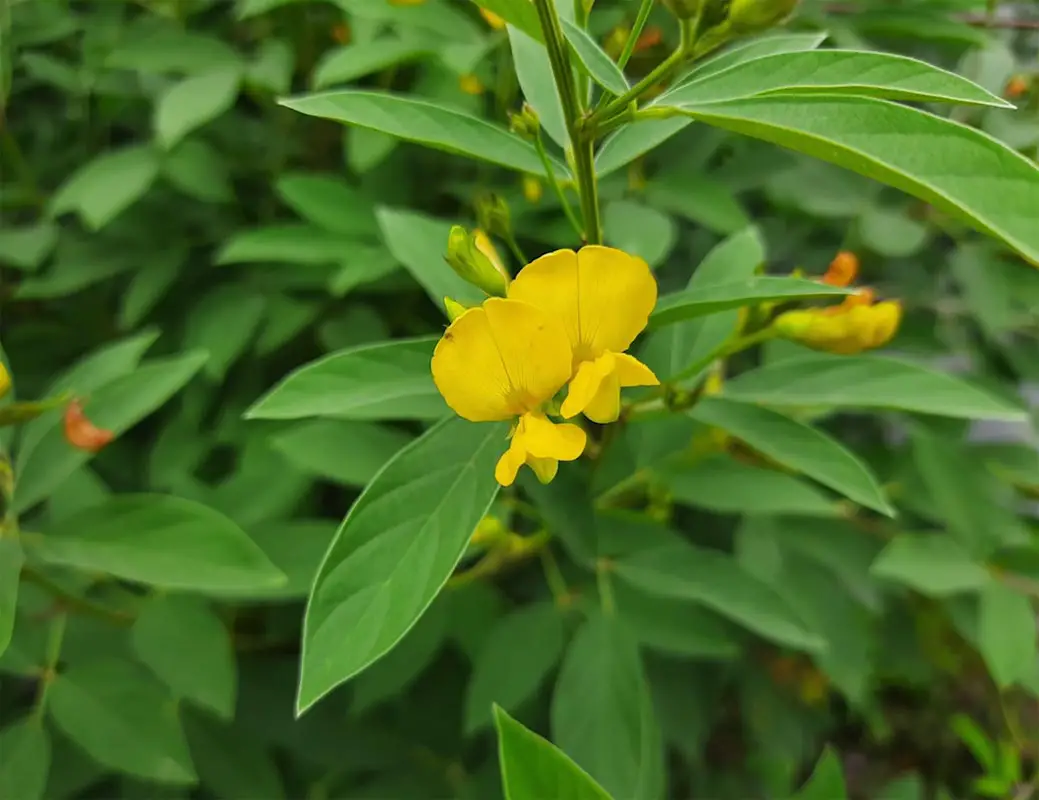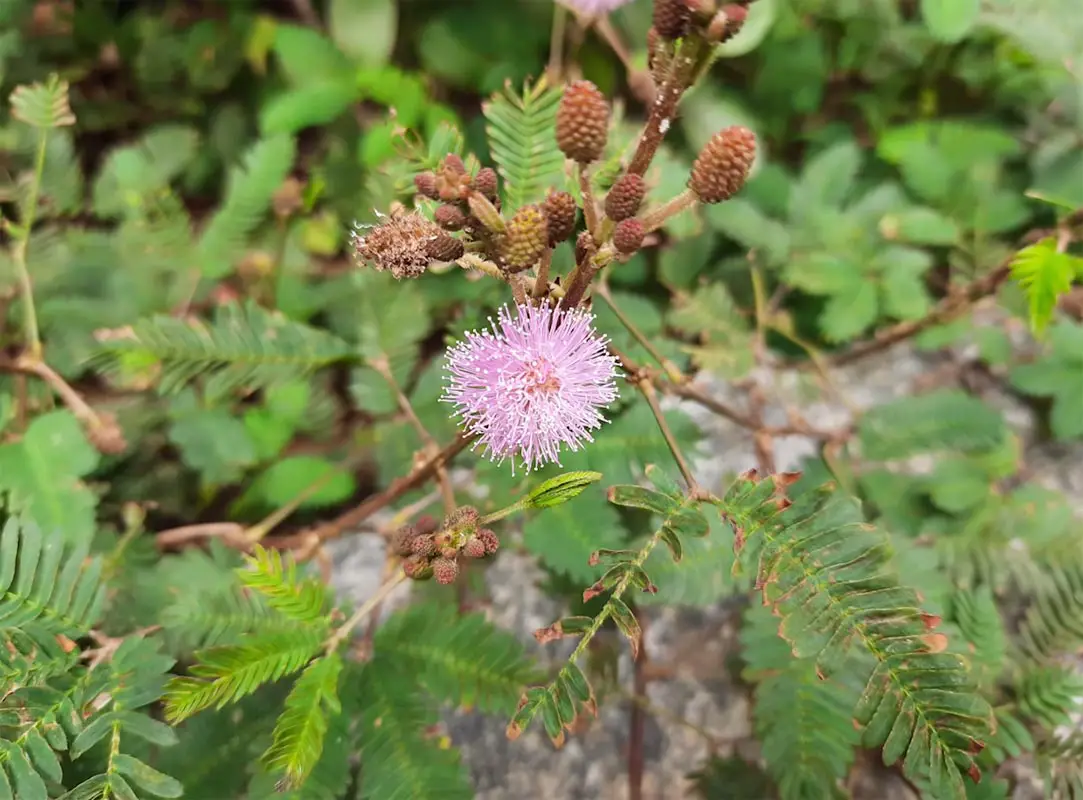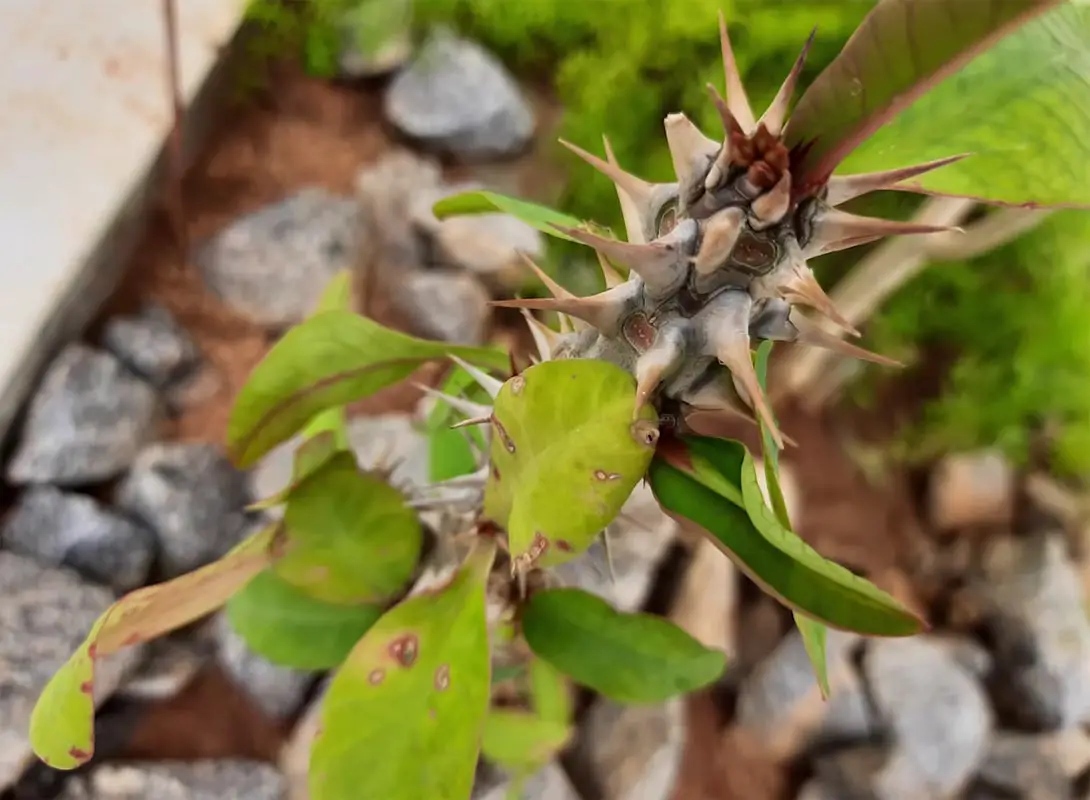 4. One UI OS based on Android Pie 9.0
Users of this smartphone will enjoy all the exciting features available on Samsung's One UI OS. Also, the device runs on Android 9.0 (Pie). The users of M30s are going to enjoy whole exciting features, including dark mode, Pie based gestures, and many other tweaks supported by One UI and Android Pie OS. One UI is the new OS developed with streamlined specific optimizations to ease one-handed use of smartphones with large screens.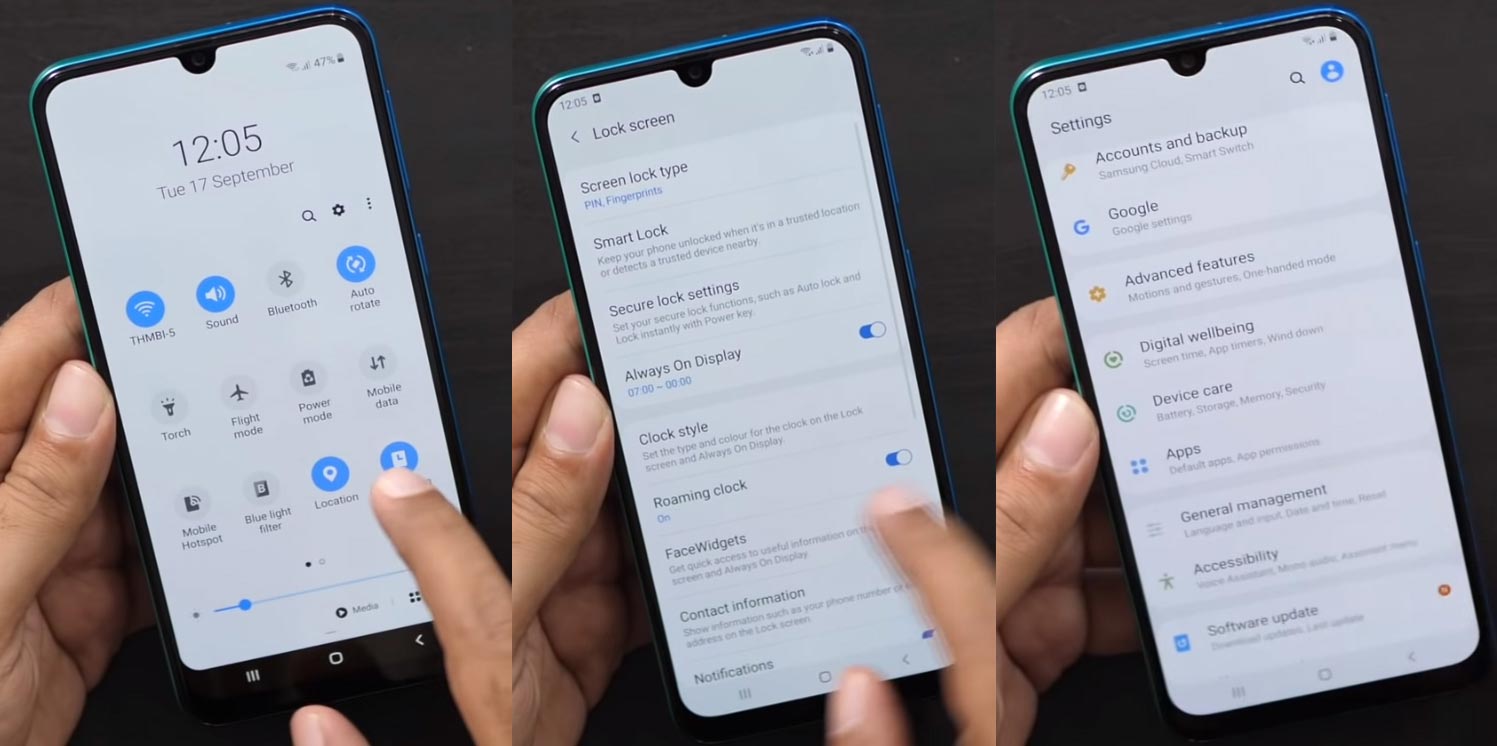 Well, we expected this device to come with this OS since even older Samsung smartphone got the OS via updates files. Samsung device with One UI based Pie OS is the best UI, Which we expect from Samsung for a Long time. Yes, Google has released Android 10, and it is not yet available for everyone.
A lot of people are thirsty to flex the One UI; it is believed to be deeply customizable in upcoming versions. You can also use Good lock to customize your UI. It may not be best like Oxygen OS, But it is better Samsung OS.
5. Great price
Price is one of the major factors that affect people's choice of smartphones. Even If it is a bundle of specs, It is still sold at a considerable price that won't cause you to break the bank. The 4GB + 64GB variant is available at Rs 13,999 (USD 196), and the 6GB + 128GB variant goes for Rs 16,999 (USD 238.76). Both variants will be available as from September 29, 2019, on Amazon India and Samsung's e-store. You can opt-in for pre-order sales. This is a good price for a device like the Samsung M30s. Another beauty is they didn't change the price from Old M30. For the same price, you will get 48 MP Rear camera and 6000mAh battery instead of 5000mAh battery.
Other Noticeable Features
Samsung Exynos Processor 9611- We can dive lot into that like Benchmarks. But I can say, It can perform like Snapdragon processor 710 and 712.

3.5 mm Jack

Memory card supports up to 1 TB.

Rear Physical fingerprint sensor. The in-display fingerprint sensor is comfortable. But, It is not perfect like Physical. You can enhance the speed of fingerprint recognition using some setups.
What more?
We always judge the device based on the price. We should get what we paid for. At this price range, It is the best device available now. Software is the only problem When coming to Samsung. But, after One UI release, they care about UI, Performance, regular patch updates, and Upgrades. At the end of a quick glance, The quick charge supported by this device is fast battery charging at 15W. Also, the M30s will be available in Opal Black, Sapphire Blue, and Pearl White. As expected, there's a rear fingerprint sensor, and the device supports accelerometer, gyro, proximity, and compass sensors. In summary, this is a great device to use right now.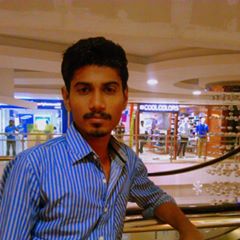 Selva Ganesh is the Chief Editor of this Blog. He is a Computer Science Engineer, An experienced Android Developer, Professional Blogger with 8+ years in the field. He completed courses about Google News Initiative. He runs Android Infotech which offers Problem Solving Articles around the globe.