Welcome to this comprehensive guide, where we aim to provide a detailed, step-by-step solution to resolve the missing Search and Watch History issue in the YouTube App. Numerous users often choose to turn off their YouTube history due to privacy concerns or to enjoy unexpected video recommendations. However, we will walk you through the process for those who wish to restore this functionality. Enabling the history feature can benefit those who have viewed unrelated content and want to prevent their feeds from being inundated with similar videos. Let's start and ensure you regain control of your YouTube viewing experience!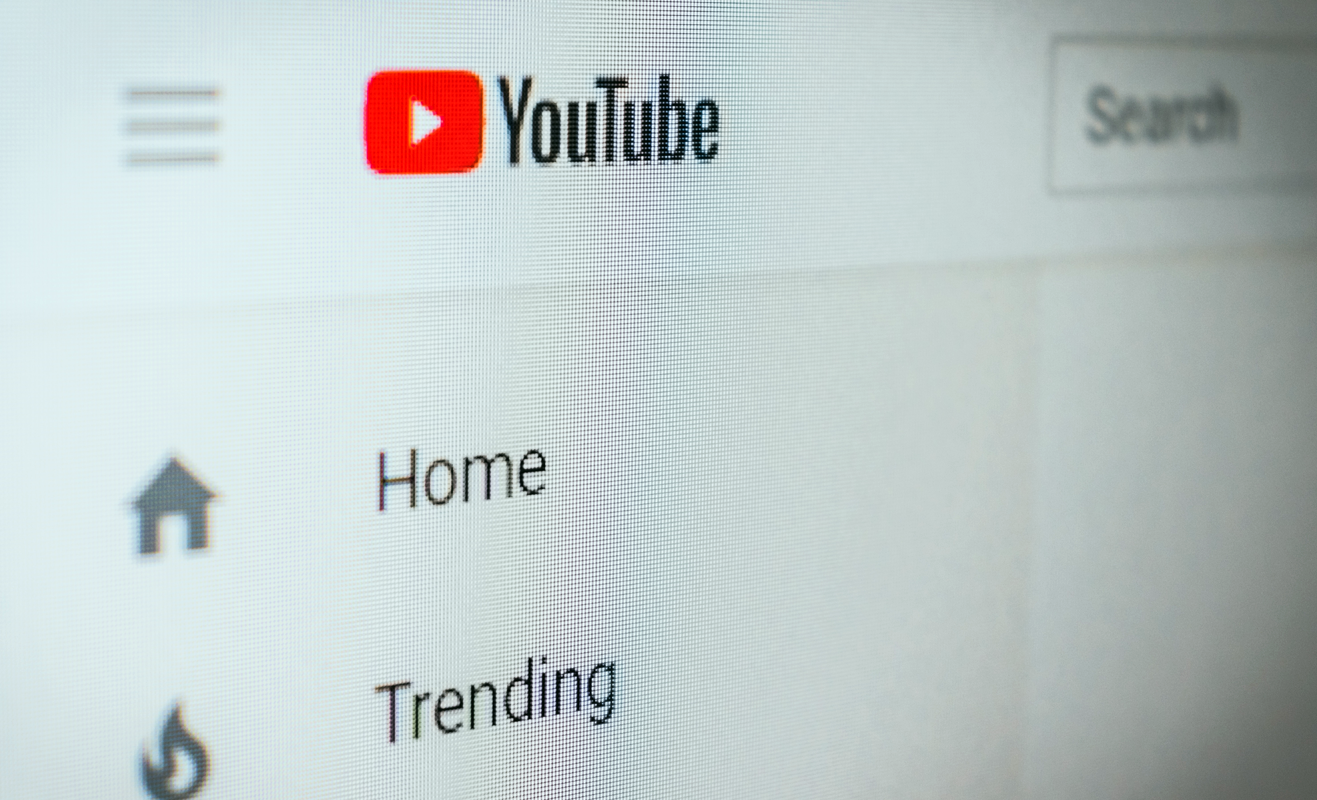 The Impact of YouTube's Missing History Feature
Google doesn't generally appreciate this behavior because they can't "gather enough data" to customize our feeds based on what is in sync with our requirements [well, we all know that only the first half of their reasoning is true!]. Therefore, it has started testing a new feature wherein you wouldn't get any videos on your feed if your search history is turned off! Yes, as absurd as it may sound, that is indeed true.
The Issue with Missing History Features
But since it might take a few months to implement this feature, users are looking to use it thoroughly until it lasts. Unfortunately, they aren't able to do so as both the Search and Watch History features are missing from the YouTube App. Earlier, you could easily access both these options from the Settings > "History & privacy" menu.
A Nifty Workaround to Restore Missing History Features
However, now the "Manage all history" and "Privacy" options have been segregated, and users cannot turn off their watch history. Fortunately, there still exists a nifty workaround using which you could still get this job done. So without further ado, let's check it out.
Step-by-Step Guide to Restore YouTube Search and Watch History Feature
Launch the YouTube app on your device.
Tap on your profile icon at the screen's top right corner.
Go to Settings and select "Manage All History" under the Account section.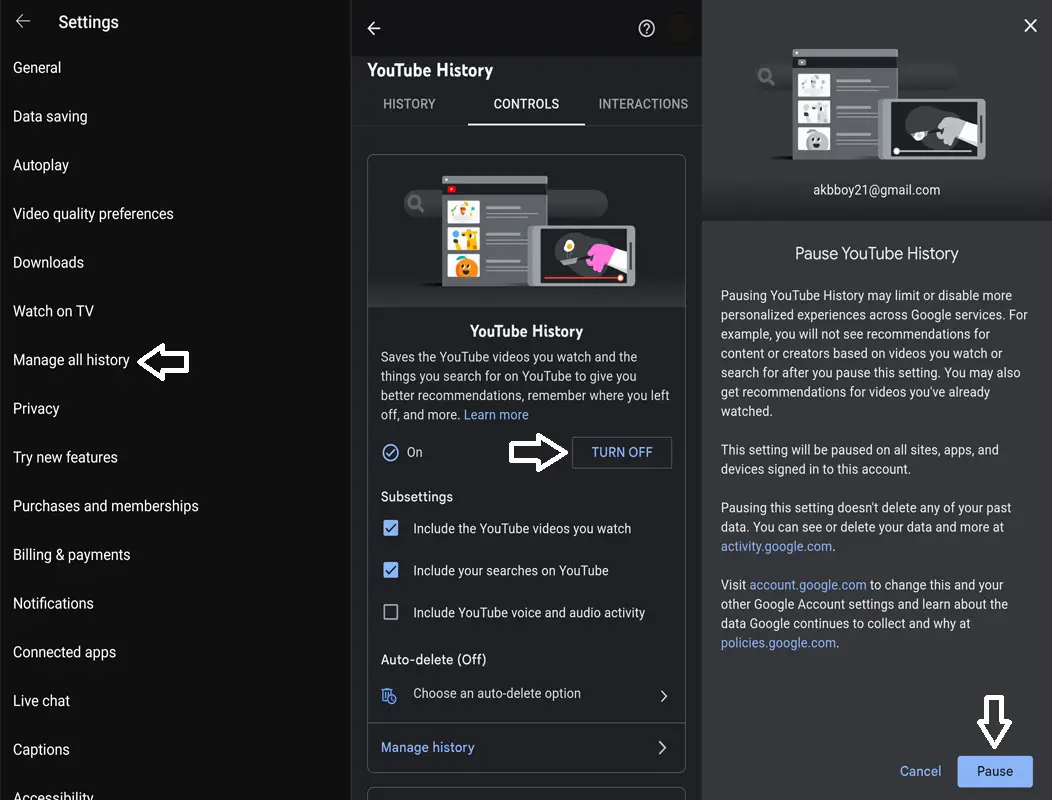 Select your account from the list.
Tap on "Turn Off" followed by "Pause" in the confirmation prompt to turn off your watch history.
The Result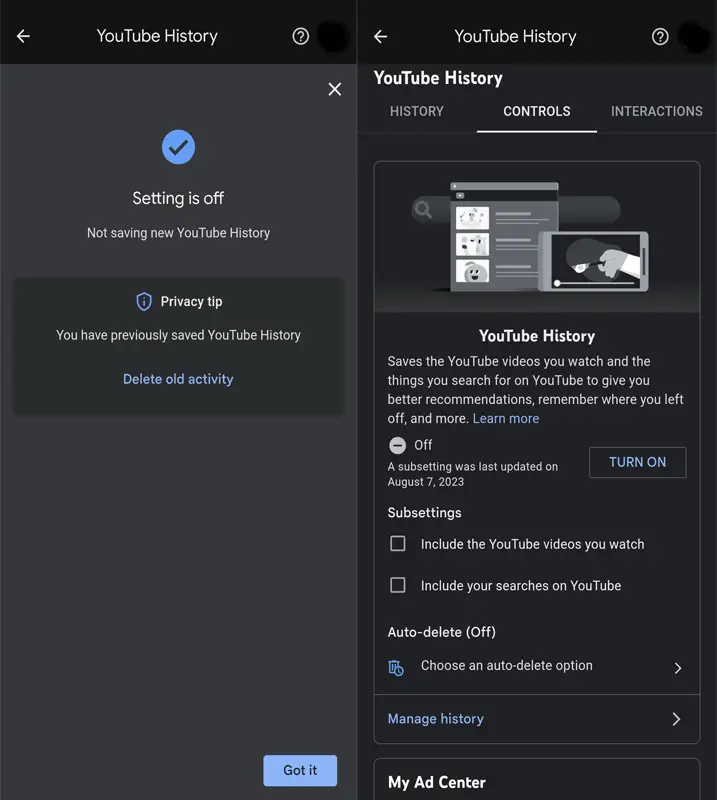 Your watch history is now disabled, and you'll be notified. This workaround allows you to regain control over your YouTube history, ensuring you can enjoy browsing without worrying about tracking videos and impacting your feed.
FAQs
Why should I disable my YouTube watch history?
Turning off your YouTube watch history can enhance your privacy and prevent the app from curating your feed based on past viewing activity.
Will disabling watch history impact video recommendations?
If you turn off watch history, the app won't use your past viewing data to recommend videos, making your feed less personalized.
Can I still search for videos with watch history disabled?
Absolutely! Disabling watch history only affects personalized recommendations; you can still search for videos as usual.
Can I enable watch history again after turning it off?
Yes, you can easily enable watch history by following the same steps mentioned in the guide.
Will disabling my watch history affect my YouTube Premium subscription?
Disabling watch history does not affect your YouTube Premium subscription; you can still enjoy ad-free content and other premium benefits.
Wrap Up
In conclusion, the absence of the YouTube app's Search and Watch History feature has become a concern for numerous users. While Google might have valid reasons for emphasizing data collection to enhance user experience and recommendations, some individuals prioritize their privacy and would rather not have their every activity tracked by the app. The workaround described earlier in this guide offers a clever solution for users seeking to regain control over their watch history. Users can balance personalized recommendations and maintain their privacy by turning on and off the history feature as desired. This approach empowers users to curate their feeds and enjoy diverse content without compromising their preferences or sacrificing privacy. With this newfound knowledge, users can confidently navigate the YouTube app and create a more tailored and enjoyable viewing experience.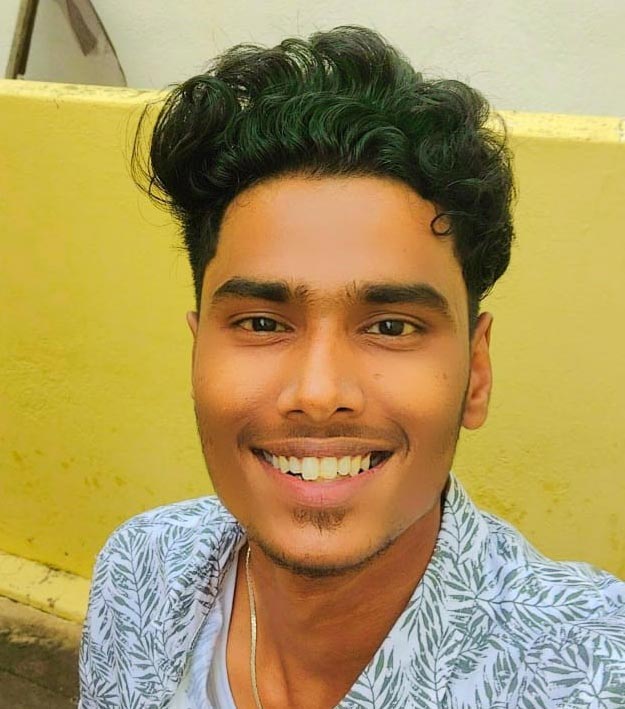 Arun Karthick is a highly skilled and versatile individual with a computer science background. He completed his undergraduate degree in this field and has since worked as an Android developer. Arun is known for his expertise in break dance and is highly regarded in this field. In addition to his dancing abilities, Arun is also a mobile hardware-level technician, making him well-rounded. He is known for his intelligence and is considered an intelligent individual in his professional and personal life.