Unlike other search engines, Google utilizes its search engine wisely with a lot of integrated apps like calculations, currency conversations. But in recent days, Google begins to add 3D AR experience within the search. It allows you to interact with the 3D objects in your environment.  It is an exclusive feature and limit within Google's source. But recently, Samsung added the same function in Google search. When you search for Samsung Galaxy Note 20, there is a 3D AR view available in Google Search. Also, You can view Note 20 in your place. There is a control option for maximizing transformation and 360-degree view possible.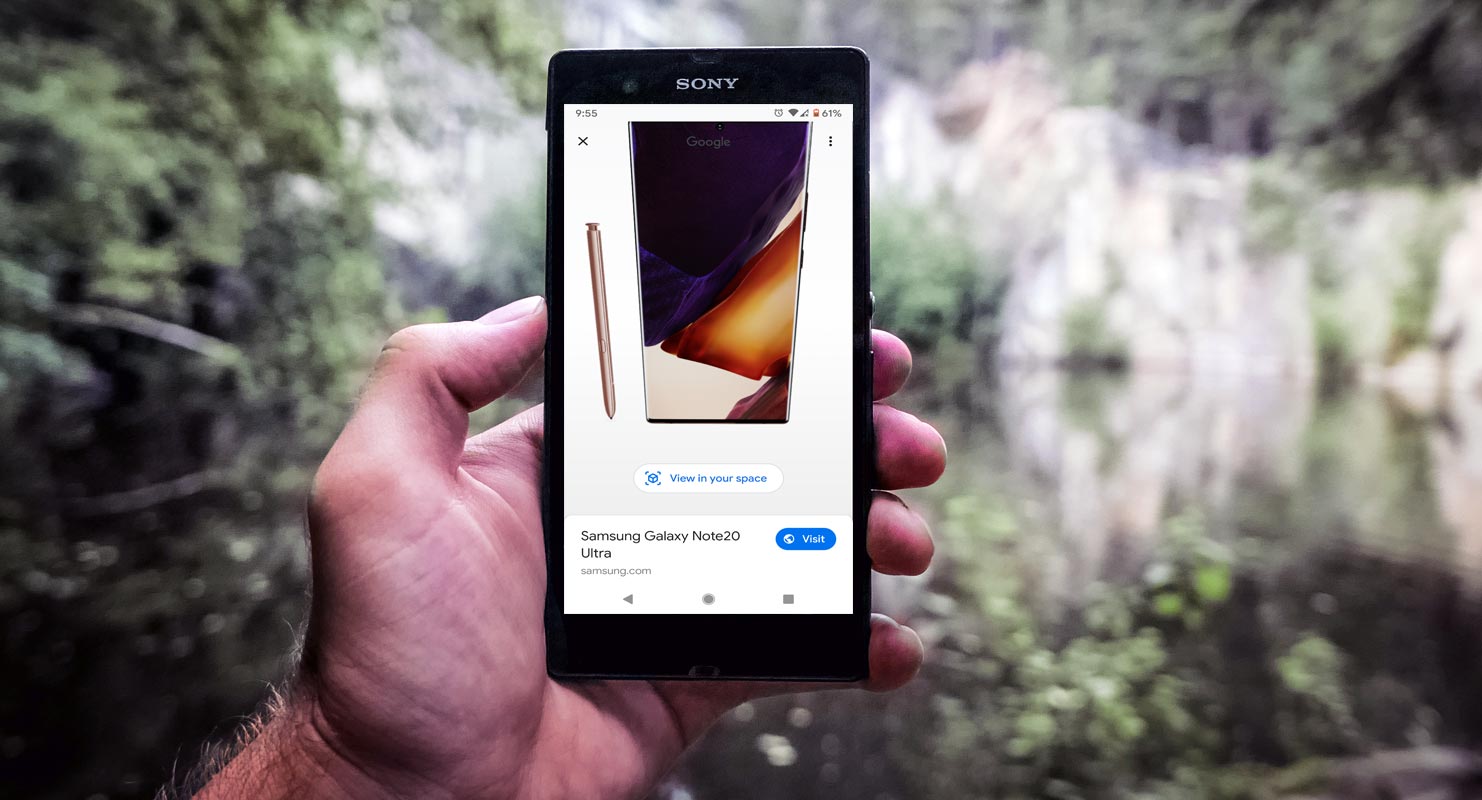 AR vs. VR
VR is Virtual Reality- It means there is no real-world interaction. You are going to play a game or view objects that are available in the Graphics world. You can pretend to be there. Reality-based interaction games using VR. It will give you the experience of you presented there.
Augmented Reality is AR. It is a combination of the real world and computer-generated environment. With computer-generated perceptual information, the object looks almost real on your screen. It requires a lot of graphical rendering and millions of calculations to give an object close to the actual look.
Using AR, you can bring 3D objects into the current world surface using your mobile interface. You can see both real-world objects and 3D objects on the screen. AR is slowly becoming the future, and this technology is widely using in a lot of real-time scenarios like furniture fit in your home. Before buying furniture, you can check whether the furniture can fit in your home or blend style with your home. Some of the measuring Apps now using AR 3D.
Features of the AR Samsung Galaxy Note 20 models in Google Search
Autoscaling: There was an issue fix of size with these Samsung Galaxy Note 20 360 Degree view, unlike the Google previous AR models. These models have a new auto scale feature for androids in this release. This auto-scale feature resizes the Samsung Galaxy Note 20 to fit in your mobile screen or your space. Whereas, the "view actual size" function resizes the model to its original height and gives you a full-screen view of these Note 20. You can rotate it and resize it with two fingers gesture. Also, with the zoom-in feature, you can see even the minutest details of color, texture, and ports.
Interactive view: An android 7 or 7+, AR Core-supported devices, you can Rotate manually from any direction and get the experience of real mobile in your hand.
View in your space: You can see these AR Note 20 360 Degree rotating in your home by using your area. You can adjust the Note 20 in your room or your lounge.
Supported devices to show these AR Samsung Galaxy Note 20
There is some hardware limitation to see these 3D models; that's why not every mobile phone or tablet can display these Samsung Galaxy Note 20 AR. You can get the display both on android and apple devices. For android, you must have an AR Core-supported device, with Android version 7 or higher. For iOS supported devices, you need iOS 11 or up to see these giants walking on your screen. If you have Google services for the AR Core app on your android phone, then your device is perfectly compatible to display these AR on your mobile screen. Make sure the updated version AR Core 1.16 is on your device.
How to access the Samsung Galaxy Note 20 360 Degree view on your phone or tablet using Google search AR 3D?
It will only work with mobiles. On Android devices, type "Samsung Galaxy Note 20 Samsung.com" in the Google search, and scroll down the search and you can find the option of "View in 3D" in the official Samsung Website.
ON iOS, search "Samsung Galaxy Note 20 Samsung.com" on "Google.com" in chrome or safari browser, and you will get the list of 3D AR Note 20 mobile-ready to move on your screen.

Type "Samsung Galaxy Note 20 Samsung.com". The query is essential. If you didn't type "Samsung.com," It is hard to find the 3D option.
Select Search. You will get an official Samsung site with Note 20 title.
Scroll down, and you can find the column with the animal icon and option as "View in 3D".
Select the option and choose "View in your space." Allow Camera permission.
Face the camera into the flat surface so that the AR can detect the correct space for the 3D 360 Degree view of Note 20.
When it can't detect the surface, try with different areas. Sometimes it can't put the 3D figures in a table like that.
Wrap up
When Google released a 3D AR view, most of us thought only Google could do that. But Samsung made available 360Degree views on its website with supportive libraries. In the future, we can expect more websites are doing the same. It will give a little experience of how it looks like and can it fit in an environment like that—some of the furniture companies using AR to measure our room size to provide the objects. There are a lot of new things that are available in Samsung Galaxy Note 20 to consider it is buying.
Google always use their search results one step further. In previous days, you can get maths problem results, timer like that within the search results. Now they are implementing a lot of app-based features like interactive 3D objects. Google already released a bunch of 3D AR animals that can be viewed using the browser. Instead of using heavy third-party apps, Google is bringing AR Jurassic World Dinosaurs within the browser. AR object models are a great source of fun and learning. You can learn a lot of little details about these AR models. Did you try Samsung Galaxy Note 20 360 Degree AR model on your screen? Let us know in the comments.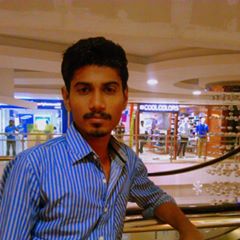 Selva Ganesh is the Chief Editor of this Blog. He is a Computer Science Engineer, An experienced Android Developer, Professional Blogger with 8+ years in the field. He completed courses about Google News Initiative. He runs Android Infotech which offers Problem Solving Articles around the globe.