Choosing between the M series can be a Difficult task because of It's some similar specs. All M series is the same in some specs. So, If you confused, follow our below article..:) The new Samsung M Series launched on February 5, 2019. It must be great news for Samsung Lovers. The Samsung M Series is designed for young millennials users. This Samsung M Series will look different thanks to the best in class infinity V display, and it also has powerful specifications that may beat Redmi phones in India. Anyway, let us check the specs of the Samsung M Series and compare it to Redmi phones.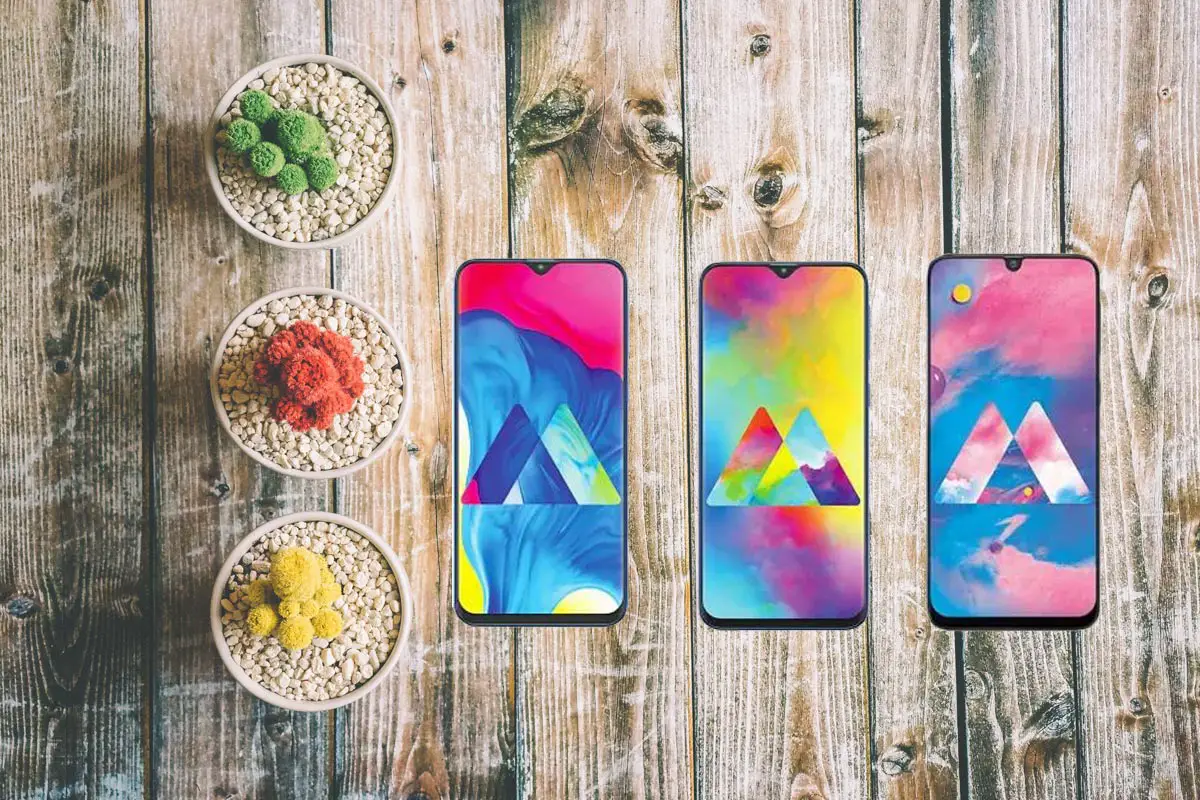 Samsung M10 vs. M20 vs. M30 Specifications
What specs are the same between them
The following specs are the same between all of the three.
Dual SIM, Dual Standby 4G/3G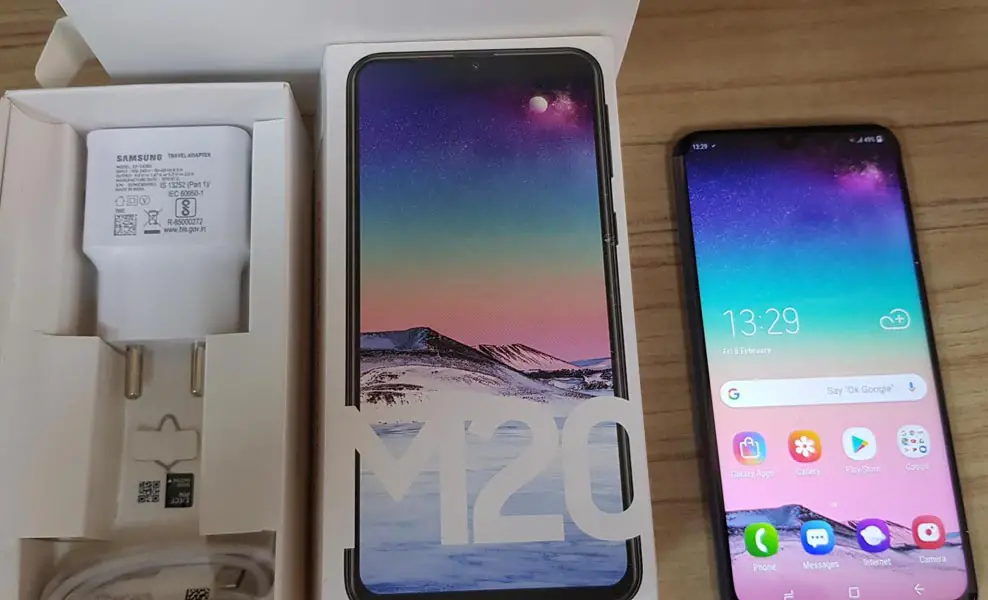 Body Design and Weight
The Samsung M Series brings the latest body design with less bezel and looks elegant with its color options. The Samsung M10, M20 and M30 come with two colors; they are ocean blue and charcoal black. Meanwhile, if it is seen from the weight, the M20 is heavier than M10, M30. The M20 is about 186 gram while the M10 is only 163 gram.
Display and Resolution
Samsung M10 has an elegant body design which also looks like M20. In this case, Samsung M10 is equipped with 6.22 inches screen while Samsung M20 has 6.3 inches display. If we see the PPI density and the display pixels, Samsung M20 is much better with 1080 x 2340 pixels and 409 ppi destiny while M10 only has 720 x 1520 pixels and 279 ppi density. Both of these Samsung M series phones will come with PLS TFT capacitive touchscreen. The beauty is M30 comes with 6.38 inches AMOLED FHD+ Water drop notch Display with 1080 x 2280 Resolution.
OS and Performance
For the operating system, both Samsung M10 and M20 use Android Oreo 8.1 while the Chipset used is Exynos 7904. The CPU of M20 is equipped with 4×1.8 GHz Kryo 260 while M10 still uses Octa-core 1.6 GHz Cortex-A53. The graphics performance of M20 uses Mali-G71 MP2 while the M10 will use Mali-T830 MP1. For the storage, Samsung M20 is equipped with two storage options, 64 GB for 4 GB Ram or 32 GB for 3 GB RAM. Meanwhile, Samsung M10 is only available with 32 GB for 3 GB RAM and 16 GB for 2 GB ram. M30 use Android Pie 9.0 Version 4GB RAM and 64 GB ROM, and 1.8 GHz Octa-Core processor.
Camera Quality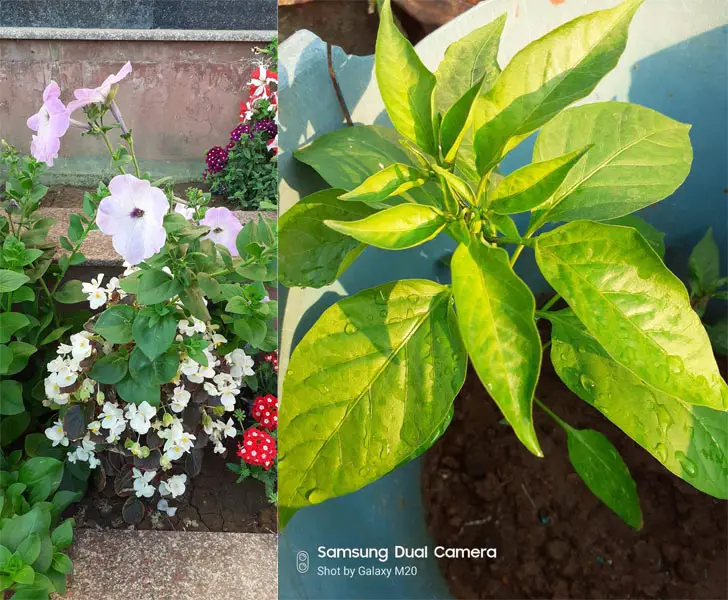 What about the camera? Both of the Samsung M20 and M10 will be equipped with dual rear cameras of 13 MP and 5 MP. The camera features include LED flash, Panorama, HDR, and 30fps video recording. Meanwhile, the Samsung M20 has a better camera with 8 MP compared to M10 that only has a 5 MP camera. Somehow, both of these Samsung phones have the same camera features. Here comes the M30 With 13+5+5 MP Triple rear camera and 16MP selfie camera Setup.
Battery Performance
This may be the most important part to consider before buying the Samsung M series. In term of battery performance, Samsung M20 and M30 must be the best choice because it is equipped with non-removable Li-Po 5000 mAh battery while the M10 is quite disappointing because it only has non-removable Li-ion 3400 mAh battery.
Other Features
The other features that you may consider are the sensors. It seems that you may feel disappointed again on M10 because it is not equipped with a Fingerprint sensor while the M20 and M30 has a rear mounted fingerprint. Also, M20 is also completed with Gyro, Compass, accelerometer, and proximity while M10 only has proximity and accelerometer.
The Price of Samsung M10 and M20
How much do the Samsung M10, M20, and M30 cost? Well, according to the specifications above, we can conclude that M20 is much better than M10 and certainly M20 must be more expensive than M10. Even though these Samsung smartphones are not released yet, we can now check the prices. The M20 4GB +64GB will cost about INR 12,990, and the 3 GB variant will be priced at INR 10990. The M10 is much cheaper than the M20. The 3Gb variant is only about INR 8990 while the 2Gb variant costs about INR 7990. M30 Costs INR 15,990 for 4GB/64GB variant.
Conclusion on Samsung M10 vs. M20 vs. M30
Though Price wise they have their pros and cons. But overall M30 is cost-effective, due to its Triple camera setup and AMOLED Display.
Samsung M Series vs Xiaomi Smartphones
Many people in India prefer to use Xiaomi for its reasonable price. But, can Samsung M10 and M20 beat Xiaomi series? As we can see the M10 and M20 specifications, they may be more expensive than Xiaomi. Somehow, it also depends on the Xiaomi phones that you want to compare to the M Series. We can say that Xiaomi phones may be more affordable the Samsung phones, but some of the users argue with the Redmi quality. Some Redmi users have experienced some fire incidents, that's why the Samsung M Series can be the best choice.
Let us compare one of the latest Xiaomi Redmi series which is quite popular in India, which is Xiaomi Redmi S2 or Redmi Y2. Redmi Y2. Redmi Y2 costs about INR 8500 (for 3G variant) up to INR 10.800 (for 4 GB variant), and it is much cheaper than the M10 and M20. However, the Y2 only has 5.99 inches display without a notch. So, we would still prefer to choose the M10 or the M20 for Samsung's display. What makes Y2 become a good choice? Well, the Y2 may look great because it has a 16 MP front camera while the M10 and M20 are only equipped with 5 MP and 8 MP camera. Redmi Y2 also has dual rear cameras of 12 MP + 5 MP. So, from specs side Xiaomi is better in the Camera section. But if you think Camera MP is matter, you should refer our article on Why camera MP Doesn't matter.
Conclusion on Xiaomi vs. Samsung M Series Comparision
Though Xiaomi Redmi Y2 may be a good choice for the cheapness, there are so many other features that are only available on M10 and M20. For instance, the M20 and M30 have 5000 mAh battery, and the M10 has a 3400 mAh battery while the Y2 is only equipped with 3080 mAh battery. In this case, we would prefer to choose Samsung M series than the Redmi Y2.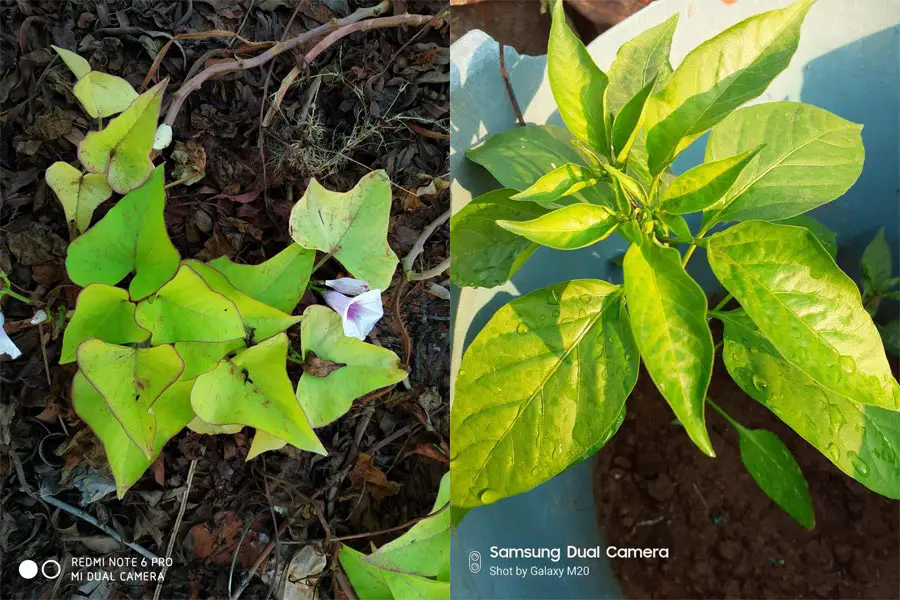 Anyway, we can also compare the M20 and M10 to other Redmi phones. Maybe, the best rival that can offset the M20, M30 is Redmi Note 6 Pro which is also designed with a notch and similar screen size. But, the Redmi Note 6 Pro is more expensive than Samsung M20. Redmi 6 Pro is priced at INR 15000 while the M20 is only about INR 12900. If we compare both of these phones, they may not look different in quality. The Redmi note 6 Pro may be useful for its dual front camera with 20 MP and 2 MP while Samsung M30 is more excellent than Redmi note 6 Pro in some sectors such as Triple camera setup, Display, battery capacity, and the infinity display. Some of the users don't like Redmi phones, if you are one of them, the Samsung M series is the Best choice for you.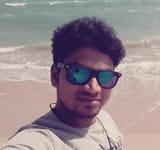 Selva Kumar is an Android Devices Enthusiast, Who Can Talk and Write About Anything If You Give a Hint About the respective devices. He is a Computer Science Graduate and Certified Android Developer, Making His Career towards this Technology. He is always eager to try new Android devices — not only Software level but Hardware-level Also. Beyond this, He is a Good Swimmer, Guitarist.