We don't need an explanation about how much fast SSDs are compare with old HDD drives. The storage type plays an essential role in the speed and performance of any device. It may be a PC or mobile. Even if we configure with high-end specs, When you put low-speed storage, It will affect a show thing. Samsung always a lead industry in terms of both mobile and PC. In mobile, they produced fast UFS storage. In PC, they are delivering the best SSD storage solutions. This list Samsung SSD 980 Pro PCIe Gen 4 released with nearly 7GB/s read speed (7000 MB/s). Compare with disk type SSD, NVMe SSD is comfortable and can work faster. Below I will go through some necessary essential details about this SSD. When you are a regular user and planned to build a high-level PC, The details may help you.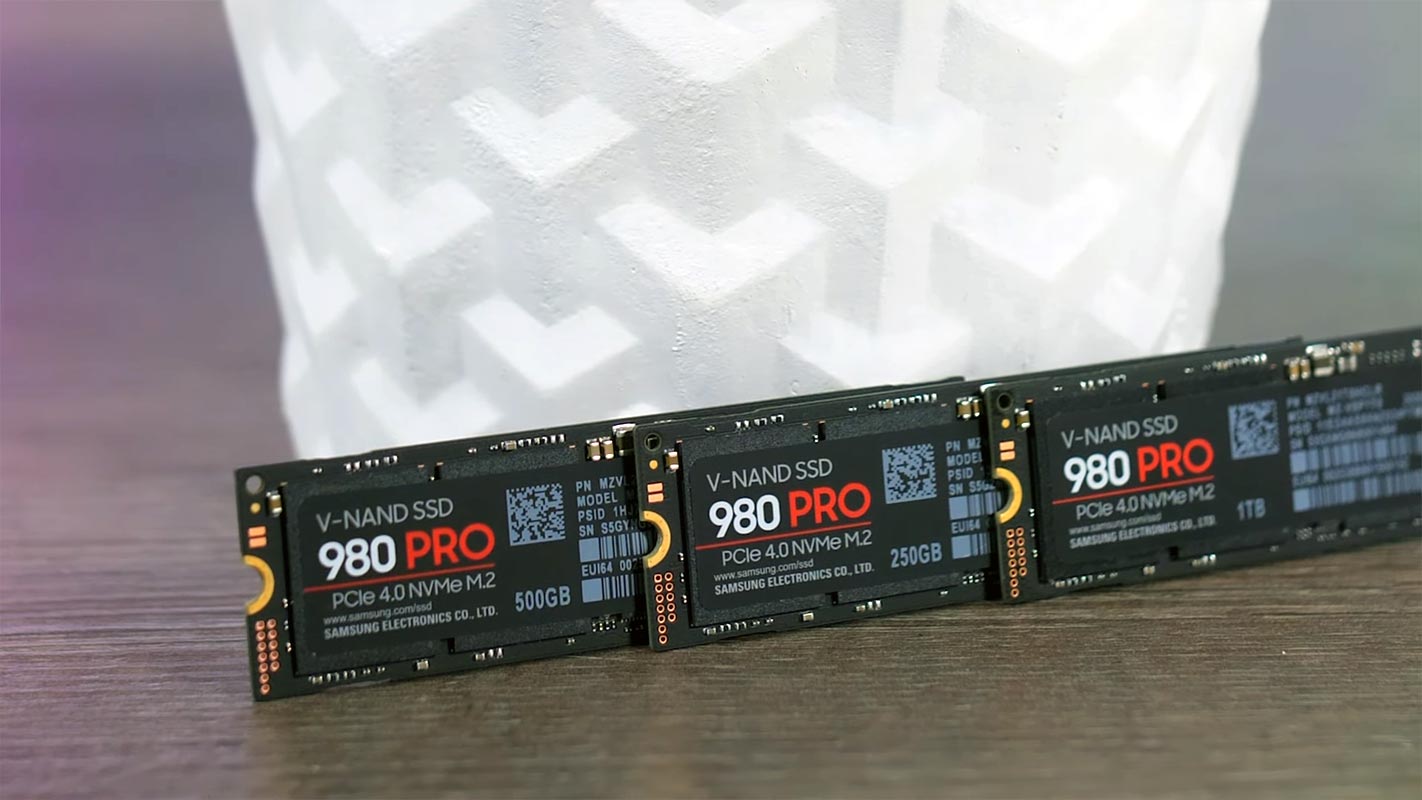 Samsung, the Korean giant of advanced memory technology, has been working on high-speed memory storage solutions. As a result of those challenging workouts, today, Samsung announced 980 PRO, the Samsung first PCle 4.0 NVMe solid-state drive (SSD). This SSD is designed for high-end PCs, game consoles, and workstations. Most awaited by professionals and heavy-graphics game players.
Here are some of the features of this new launched 980 PRO
Samsung SSD 980 Pro is Fastest Drive Ever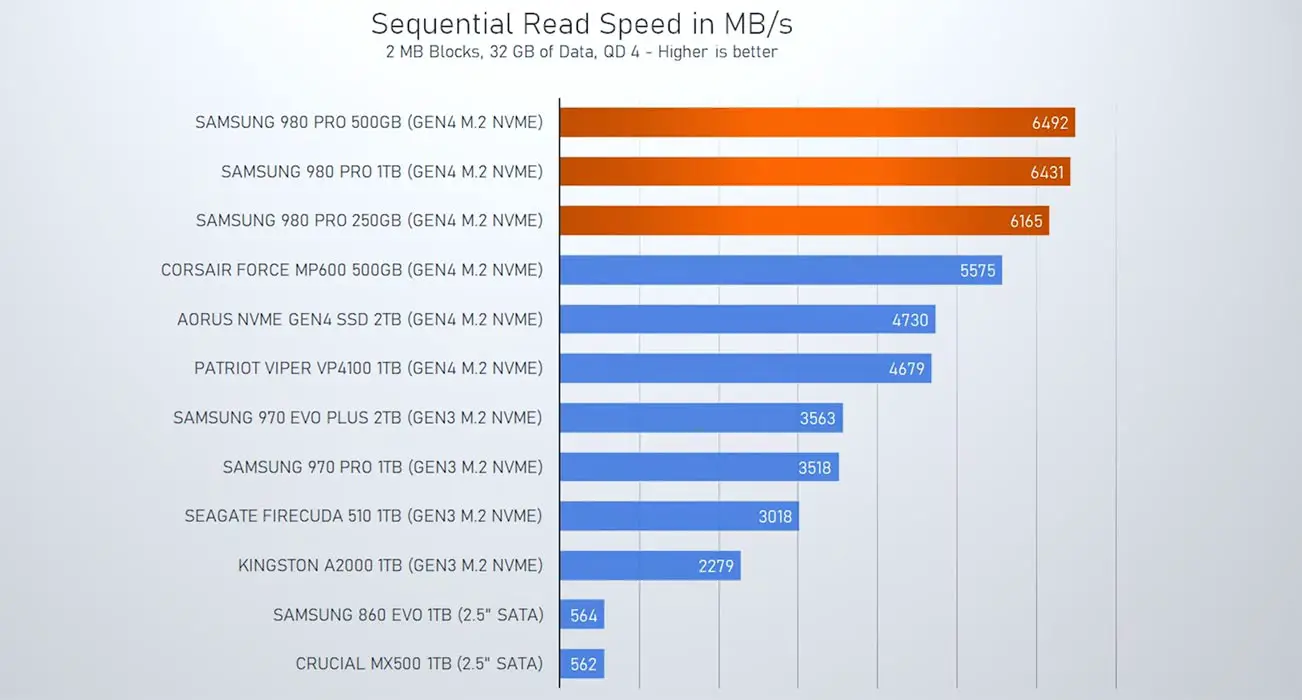 Casual gamers can play with the usual setup, and for rare gamers, they can prefer Google Stadia like Cloud gaming platforms. But for streamers and serious gamers, speed and latency are essential. The 980 PRO is an ultimate solution for 4K and 8K content professionals and game players using heavy-graphics games requiring high-speed data transmission.
To achieve the optimal potential of PCle 4.0, all key components, the custom Elis controller and  V-NANAD & DRAM, are designed in-house. This built-in structure optimized the 980 PRO to read and write with ultimate speed. With this structure, 980 PRO can write up to a rate of 7000MB per second. And the reading speed enhanced up to 5000 MB per second. Whereas, the random read and write speed is up to 1000K IOPS. This ultimate speed left far behind the previous SSDs. It is two times faster than PCle 3.0 SSDs and almost 12.7 times faster than traditional SATA solid-state drives.
Reduced Power Consumption
It is the first SSD by Samsung that is using the 6th generation V-NAND. This sixth-generation V-NAND has a cell-increase of up to 40% than the earlier single-stack structure with 9x layers. The reason for this increase is the more than 100 layers of electrically conductive mold stack. Its new system also helps to increase its performance. The new structure contains top to bottom piercing cylindrical holes that create uniform 3D charge trap flash cells (CTF).
The earlier 5th generation V-NAND were using 45µs for reading and 450µs for writing. The speed-optimized circuit design inside the 6th generation V-NAND enhances the data transfer speed and takes less time than the 5th generation V-NANDs. This high-speed data transfer improves the overall performance by up to 10 %. When considering power, this new drive reduces power consumption by up to 15% compared to the 5th generation.
TurboWrite 2.0 Technology
One of the excellent features of 980 PRO is the use of TurboWrite 2.0 technology that does not let the performance of PCle4.0 to compromise even under high workloads. For this non-compromised performance, the TurboWrite region uses the five times buffer area. But to achieve this best performance, it needs a little more storage area in your drive.
Perform Well at All Temperatures
The 980 PRO is equipped with various temperature control features. Its advanced thermal control solution keeps it running in cold temperatures, and its Dynamic Thermal Guard (DTG) technology prevents overheating.
Today's NVMe SSDs have copper heat sinks to maintain the high performance, but Samsung 980 PRO has something different. It has Nickle coating on controllers and heat spreader labels on the back for dissipating heat efficiently that prevents the overheating even in heavy workloads.
Pricing
The price tag of 250GB is $90, 500GB is $150, and for 1TB, it is $230 that is slightly high than $178 for Silicon Power US70 and $160 for Sabrent Rocket /drive of 1 TB. The 980 PRO is a must-buy drive, and you won't feel the difference of $50 when you will see its performance.
Availability
The Samsung 980 PRO has four variants as 250GB, 500GB, 1 TB, and 2TB. The first three will be available at the start of the October 2020 month, while 2 TB will be shipped by 2020. All models will have five years of limited warranty.
Wrap up
As I said earlier, until you use the SSD, you don't know how much you deal with the slow setup. By spending a few amounts, we can always get the best with the current one. Most of us currently know about the latest 90Hz mobiles. Samsung produced UFS 3.0 storage. All manufacturers put UFS 3.0 in 90Hz mobiles to give good speed experience. When they use UFS 2.1, It may not provide that much speed. The Same goes for every advanced generation of SSD. Samsung newly launched SSD 980 PRO will be the right choice for heavy-graphics users and professionals working on workstations. However, the price is a little bit high, but its performance worth that price gap. Are you planning to buy this SSD? Do tell us your experience in the comments below.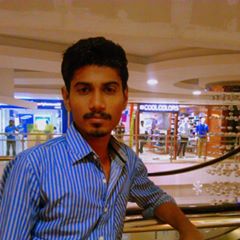 Selva Ganesh is the Chief Editor of this Blog. He is a Computer Science Engineer, An experienced Android Developer, Professional Blogger with 8+ years in the field. He completed courses about Google News Initiative. He runs Android Infotech which offers Problem Solving Articles around the globe.