The competition in Android Mobiles is high. So, Each manufacturer should show some unique features to stand top compare with others. They can't do much in terms of OS. They can customize the OS and provide some highlights. But with that only feature, you can't get the audience's attention. You have to provide features in hardware. Like the camera features, Manufacturers are now providing High-Refresh rate displays. Usually, most of the smartphones have 60Hz displays. It means it can handle 60 FPS. You won't notice the refresh rate until you scrolling the feed in a fast way or when gaming. So, High refresh rate displays are great, or It is a gimmick? I will explain all the necessary details below. The screen is standard among most of the electronic devices. I will here talk about specific to Android Mobiles.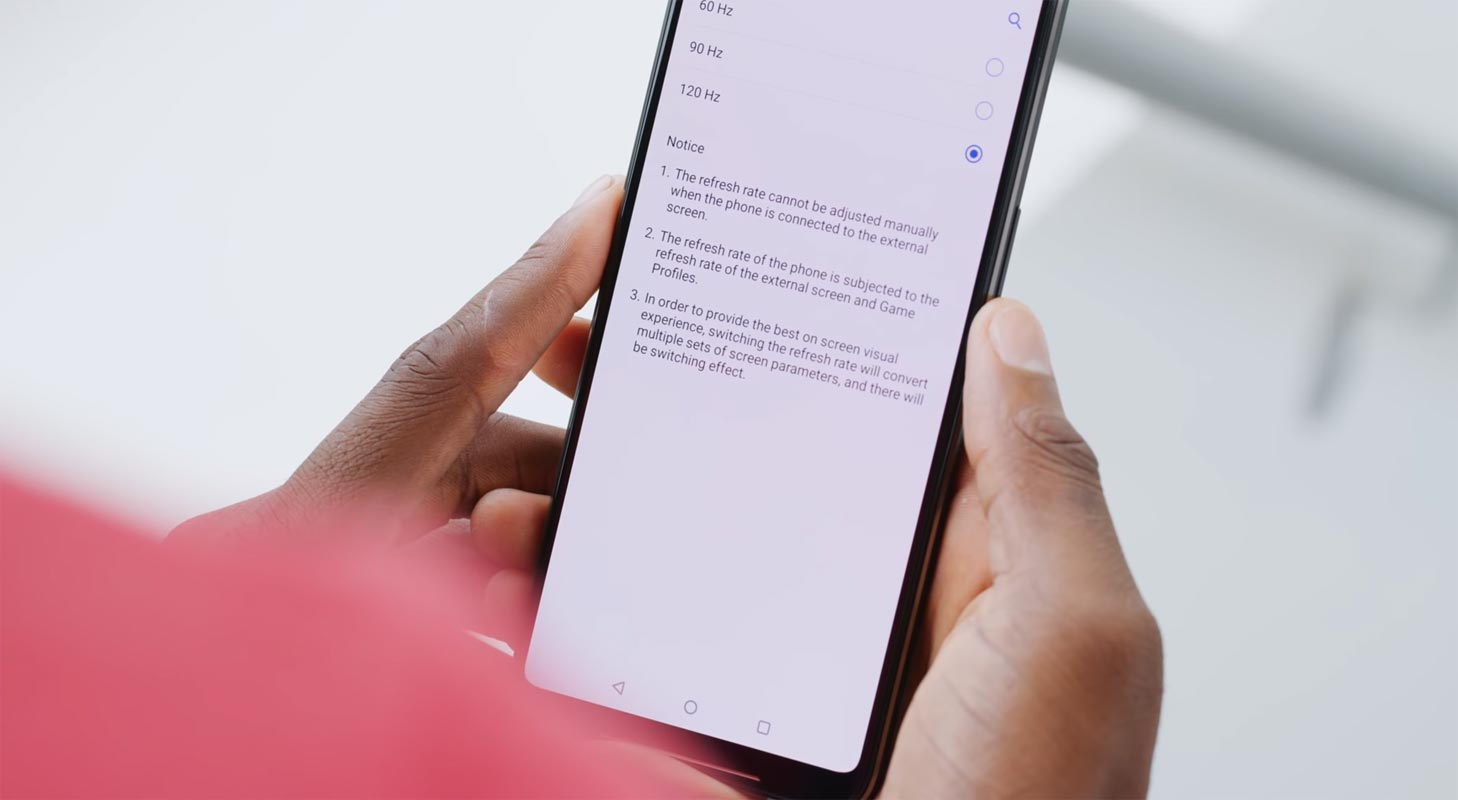 What is Refresh Rate in Displays?
Our mobile display regularly updates the pixels. When you have a 60Hz display, it refreshes 60 times per second. When we have a 90Hz display, it stimulates the screen 90 times per second. If it doesn't work this way, you have to wait a few seconds, when you scroll the pages, even if you have powerful hardware specs inside. Thus, you can simply understand the concept using the below chart. As per the diagram, If a 30Hz display can refresh the contents for a particular time. At the same time, a 120Hz screen can update 4x materials on the screen.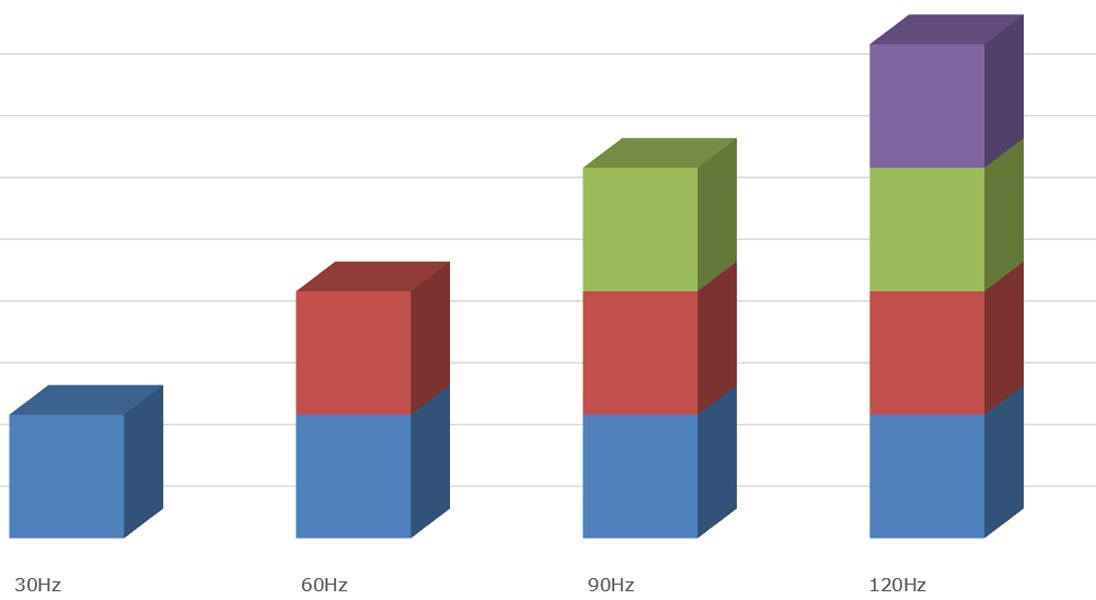 I compared the refresh rate timings and content refresh between 30Hz, 60Hz, 90Hz, and 120Hz. We can take a scenario. The scenario in real-time doesn't make sense. To explain to you, I assume the values with the same mobile specs. Suppose, when you scroll the web page and want to go to page 2. If the 30Hz display takes 8 seconds for that, the 60Hz display will take only four seconds. The Same way 90Hz will take two and 120Hz will take only one second. So, Even if you have powerful hardware specs on your mobile. Your primary interaction with the device is mobile displays. So, It is wise to choose a high refresh rate display when you buy Gaming and High-End flagship phones. In real-time, the 60Hz display will take 16.6 ms to refresh the screen entirely. 90Hz takes 11.6 ms, and 120Hz takes 8.3 ms.
FPS vs. Hz Refresh Rate, What are the Differences?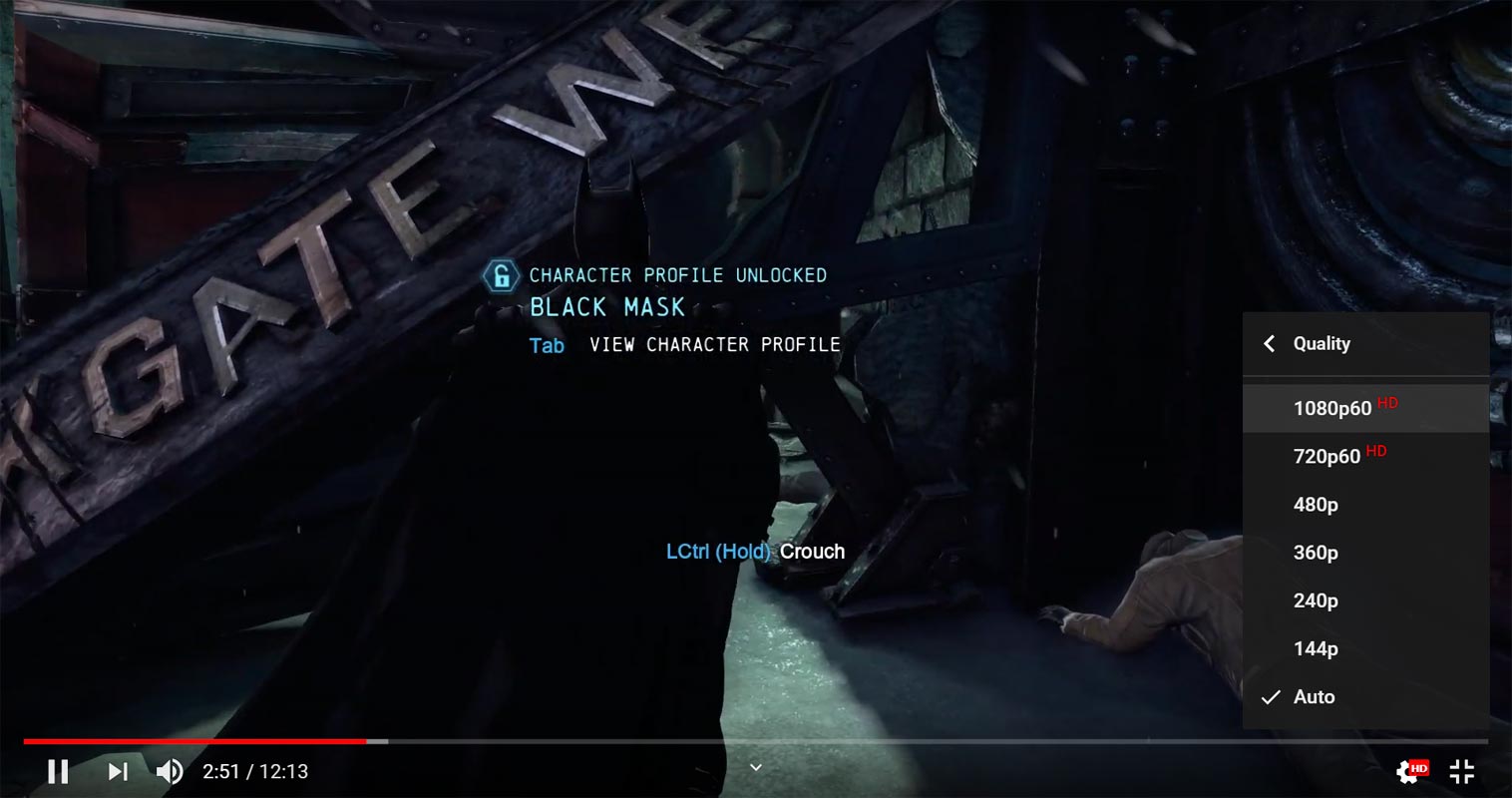 FPS is called Frames Per second. When you watch YouTube videos, you can notice regular 720p, 1080p and 720p60, and 1080p60. The post 60 value means it is a 60 Frames per second capable video. Most of our Android mobile display is 60Hz. Thus it can seamlessly handle the 60 FPS contents. Most of the videos are 60 FPS. But, You can play Games up to 240Hz. You can notice the difference in Games. But, The video playback at this frame rate will not give you pleasant experience. So, 120Hz displays can handle 120 FPS. That's why gaming phones like ASUS ROG Phone 2 have 120Hz screens to provide 120 FPS. Based on the specs and modifications, you can play Games in 120FPS settings in the 60Hz display. But, You won't notice the difference. Sometimes, it slows down the games.
60Hz vs. 90Hz vs. 120Hz Which one is better?
Every action displayed on your mobile using Displays. LED, LCD, and AMOLED display types and their respective resolution like FHD+, QHD directly depend on gives you the view experience. 60Hz, 90Hz display can provide you actual performance-related experience. So, Everything depends on each other. Assume this- When you have a minimum of 8GB RAM, Powerful Flagship level Snapdragon processor, UFS 3.0 Storage, and the best OLED display in your mobile, the 60Hz and 90Hz will give you a different experience. You will surely notice the difference. When you use 90Hz displays, you feel a slow scroll and refresh in the 60Hz display—it like using high DPI gaming mouse vs. standard mouse. Once you followed to use it, you can't satisfy with regular types. We can't compare the improved technology with the Old one. 90Hz is best, and 120Hz is better. But as a standard user, 120Hz is no need unless you are a heavy gamer in phones.
Which one is Suitable for me among 60Hz, 90Hz, and 120Hz Displays?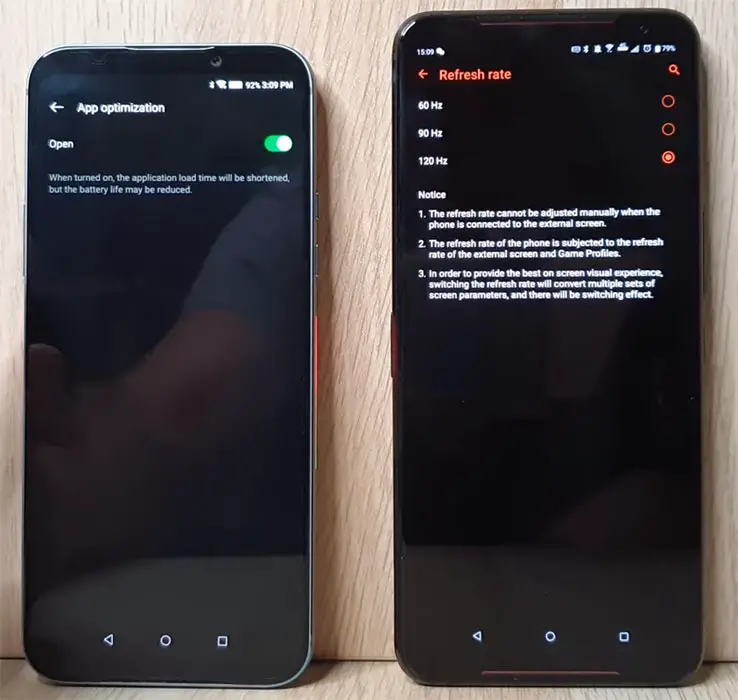 Now you may feel 60Hz is terrible, right? No. If you are not bothered about the animation change and scroll in your mobile UI, 60Hz is not bad. My opinion is when you buy the latest flagship phones, consider buying 90Hz display screens. It will give you a whole new experience. You will feel your mobile gives speedy feedback for your inputs. Currently, Only Game specific mobiles like ASUS ROG Phone 2 and Black Shark mobiles are comes with 120Hz displays. Thus, you know, you won't need this setup unless you are a gamer.
Android Mobiles with High Refresh Rate Displays
Below I will mention the Android mobiles that have a high refresh rate. It means I will only say the 90Hz and 120Hz displays. Currently, we have only up to 120Hz. In the small mobile screen, We can't notice above than this value of the Refresh rate.
90Hz Display Android Mobiles
OnePlus 7T, OnePlus 7 Pro and 7T Pro
Oppo Find X2 and Find X2 Pro
120Hz Display Android Mobiles
144Hz Display Android Mobiles
How to Change Refresh Rate?
Most of the manufacturers allow you to change the Refresh rate so that you can save some battery. Some smartphones, like OnePlus, automatically change this value based on your usage. They will put the mobile display to 60Hz when you watch videos and change to 90Hz when you use mobile UI and games. You can also manually change the value using the below steps. The steps may slightly vary based on the manufacturer. The settings below are for Asus ROG Phone 2.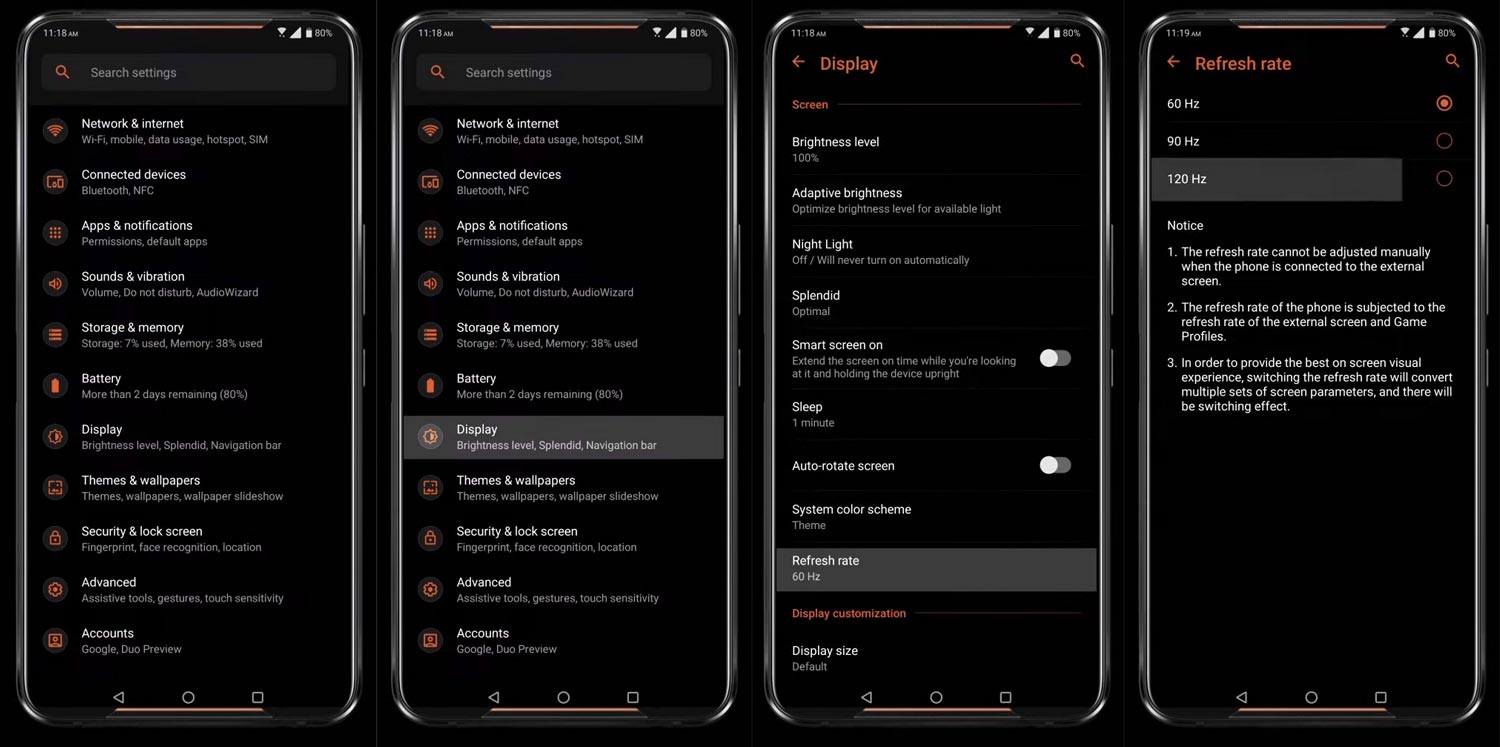 Open Settings in your mobile and Choose "Display Settings."
Scroll down and select "Refresh Rate." In Pixel 4, It is called "Smooth Display."
You can choose between the 60Hz, 90Hz, 120Hz, and 144 Hz based on the availability of your mobile.
Wrap Up
Using Powerful Flagship phone in a 60Hz display is like driving supercar in the small neighborhood. You won't notice the potential of the car. Adding specs one by one, you will see the difference. UFS 2.1 and UFS 3.0 makes a lot of difference. Thus 60Hz vs. 90Hz display mobile will make a huge difference. It will give you a smooth experience. Therefore the high refresh rate displays in the Android Mobiles is no gimmick. As I mentioned earlier, The types of Displays and Refresh rates are entirely different. Adding small specs like faster storage, High Refresh Rate, High RAM, and the processor can give you the fastest mobile experience. When you play online games like Stadia, It depends on the Internet speed and Latency also. In the mobile, Did you already tried, or bough high refreshes rate Android mobiles? What are your thoughts? Comment below.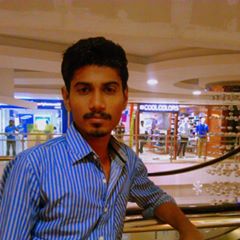 Selva Ganesh is the Chief Editor of this Blog. He is a Computer Science Engineer, An experienced Android Developer, Professional Blogger with 8+ years in the field. He completed courses about Google News Initiative. He runs Android Infotech which offers Problem Solving Articles around the globe.