This may sound technical for some readers, but what we are trying to convey in this article is about storage chips, the technologies used in designing them, and how fast they can read/copy files. Mostly, we have eMMC and UFS storage. eMMC, which is an acronym for the embedded multimedia card, was the main guy until UFS appeared to be much better and faster. UFS means Universal Flash Storage, and it is usable for mobile phones, digital cameras, and other devices that have storage capacities. The technology boasts to utilize the same amount of power used by eMMC while providing better performance. Some techies say that UFS is a portable SSD for smartphones. In the below article, we are going to compare UFS 2.1 versions and 3.0 versions.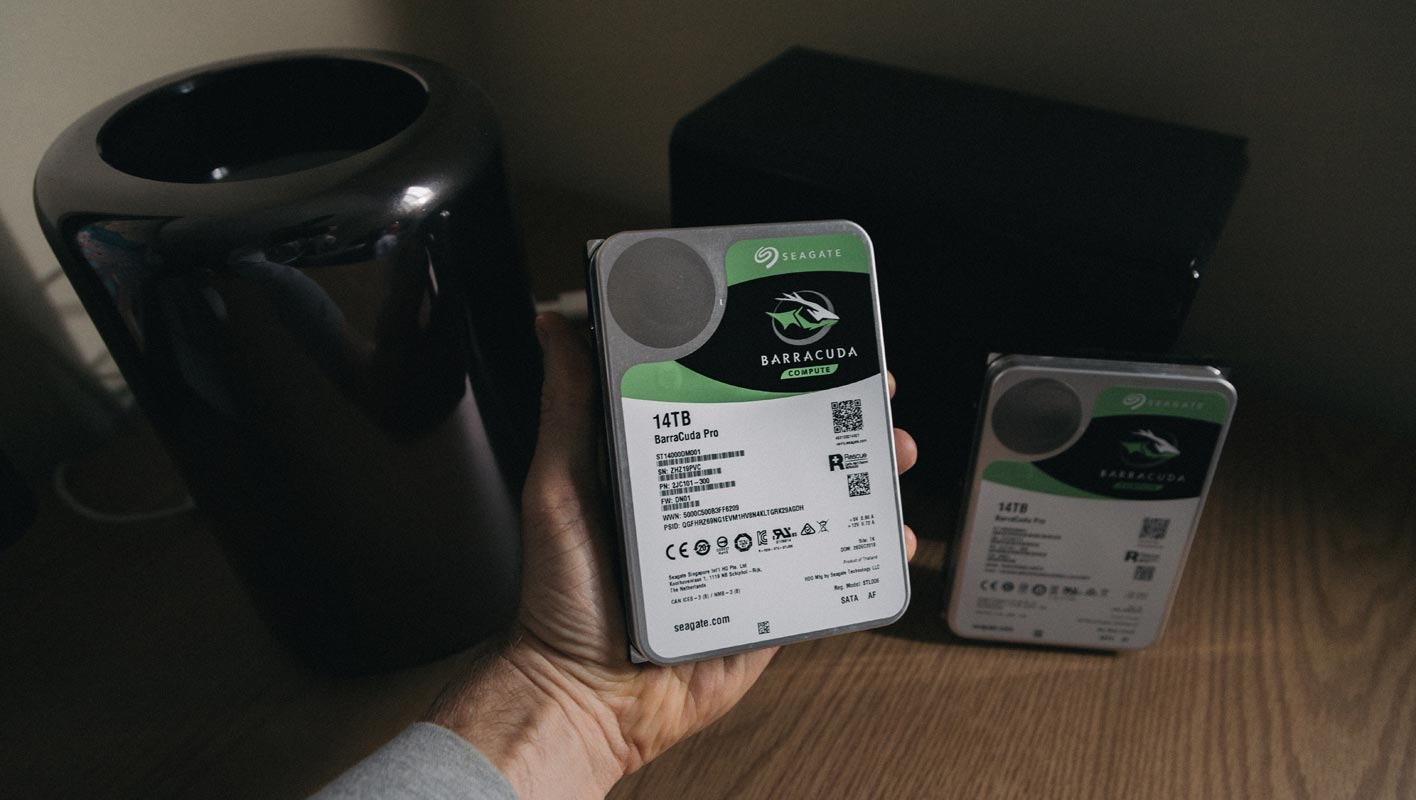 With UFS leading over eMMC, we shouldn't be talking about eMMC anymore but UFS. The UFS 3.0 is the latest category/version, it supersedes the 2.1, and here in this article, we will discuss their speed differences.
UFS 3.0 and UFS 2.1
You should know that UFS 3.0 is faster than 2.1. It is designed with more advanced technologies. UFS 3.0 offers 2100 Mbps, and 410 Mbps read/write speeds, while UFS 2.1 offers 850/250 Mbps for reading and writing. The just shared info shows that the UFS 3.0 has sizeable gains in performance from UFS 2.1.
However, coming down to smartphones, you can't tell the performance difference between a device running with UFS 2.1 storage and another running with UFS3.0 storage. Currently, most premium android devices run with UFS 2.1, it is still superb storage for mobile devices, the speed is fantastic; it is just suitable for mobile devices.
Any device running with UFS 2.1 will offer better read/copy performance than another running on any eMMC storage version.
How UFS 2.1 works?
eMMC works in a parallel way. Either you can read or write. That's why it is slower compared with Mobile Internal Storage. But UFS 2.1 works in a different way. Read and write can be done in both directions. I attached the image to explain this easily. It is faster than eMMC and SD Card storage.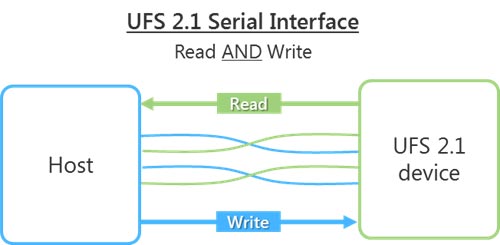 What's unique about UFS 3.0?
We're now in 2019, and a lot of technologies implemented on smartphones have advanced; hence, it time to move on with UFS 3.0 in place of 2.1. Now there 7nm chipsets that are very fast and work with high-speed processing cores. Plus, there are now fantastic graphics and dedicated AI, AR engines. With all these new technologies, your mobile device storage will have a lot to do, if not initially, but definitely in the long run.
Most of the manufacturers are going to use this UFS 3.0 in the upcoming flagship devices. Other than Samsung mobiles, OnePlus 7 devices are using this technology. Furthermore, the UFS 3.0 integrates support for the cutting-edge high-density NAND memories alongside other exciting supports. If you need further information on this, I covered it as a particular topic- Samsung eUFS 3.0 storage solution.
The actual differents
Ideally, 3.0 offers about 2X increase in speed, utilizing twice the bandwidth of the UFS 2.1 standard. This speed will push transfer speed up to 11.6 Gbps per lane, and since there are dual channels, a hyper-speed of 23.2 Gbps is achievable. Also, UFS 3.0 is designed to utilize less power and make flash storage consistent at higher temperatures. With UFS 3.0, one can record 4k or even 8k videos with mobile phones without any hassles. Devices with UFS 3.0 are faster in reading/writing large chunks of data to/from the storage.
The below comparison can give you further details about the specs. The 3.0 version is way better storage, and It can boost your mobile speed in realtime.
Final Words
What I am saying from this, Imagine, You have Powerful Laptop with 16 GB RAM, High-End Processor, But with HDD Storage. Everything will be slow. If you use Regular SSD Storage, you can expect speed further. When you use NVMe (non-volatile memory express) storage, your speed can increase drastically. In Mobiles, you bought 8 GB RAM, Latest flagship-level processor 90Hz Display, But with UFS 2.1. You can feel some speed due to the 90Hz Display. But, when you use 3.0 UFS, you can reach full potential.
Riding Speed Cars with Speed Limit doesn't make sense. So, Hereafter, whenever you bought mobiles, notice What storage your Manufacturer is using. Beyond this, OS is Important to Organize all this. Using Stock Android mobiles can give you fluid experience. Oxygen OS from One Plus is a better Custom Skin OS, and It is near Stock Android. If you need additional information or you know more things than the mentioned, Comment below.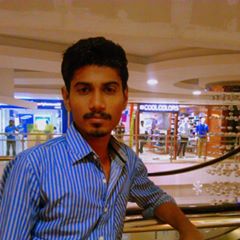 Selva Ganesh is the Chief Editor of this Blog. He is a Computer Science Engineer, An experienced Android Developer, Professional Blogger with 8+ years in the field. He completed courses about Google News Initiative. He runs Android Infotech which offers Problem Solving Articles around the globe.