When it comes to giving offers, T-Mobile always goes ahead of everyone. The latest Samsung Galaxy S23 is set to offer a wide range of storage options, reducing up to 512 GB based on the variant choice. Customers can pay $199 for the Ultra version or trade in their old mobile to cover the cost. Users must select the T-Mobile Magenta MAX plan to take advantage of a generous $1000 credit offer. Alternatively, those who opt for other plans will receive a $500 credit.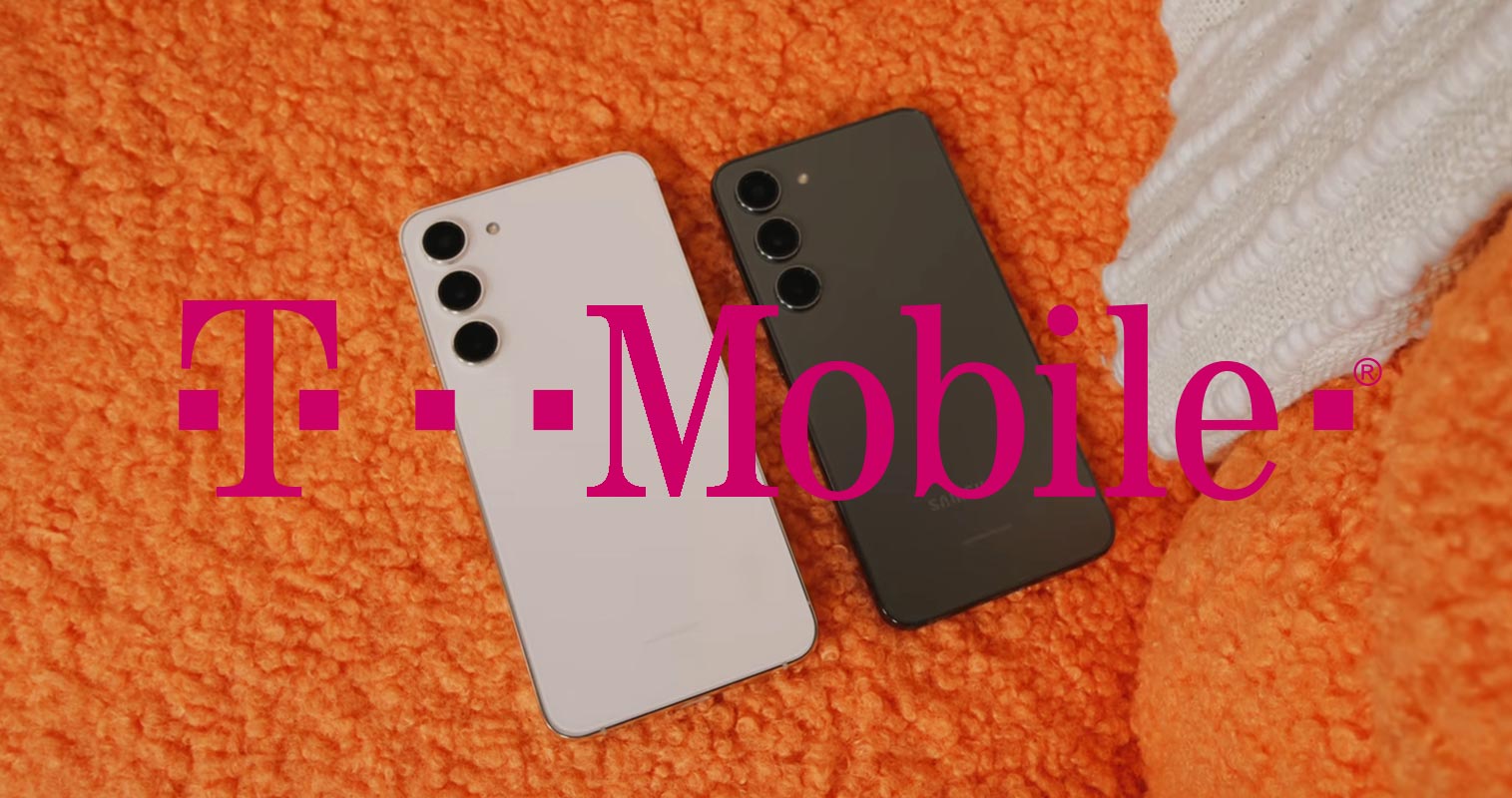 T-Mobile Exclusive Credit and Trade-In Deal Offer for Samsung Galaxy S23/Plus/Ultra
T-Mobile, one of the largest telecommunications companies in the United States, has recently made a significant move by acquiring Sprint. With the merger, T-Mobile offers its customers many incredible deals, including the opportunity to get the Samsung Galaxy S23 for $0.00 per month.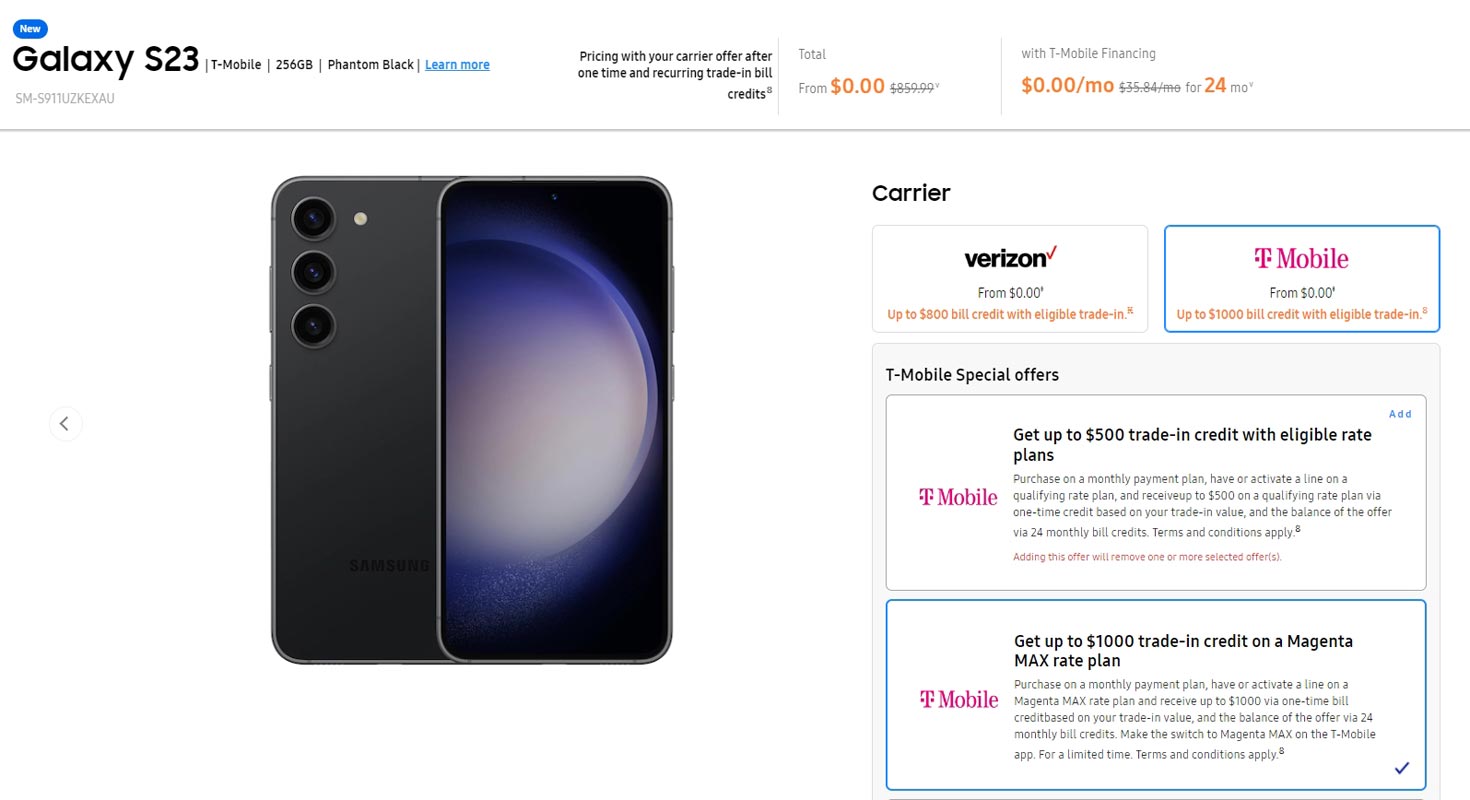 With T-Mobile's latest credit and trade-in offer, customers can get the Samsung Galaxy S23 for $0.00 per month with a 24-month commitment. Plus and Ultra variants get a complete $1000 offer based on the trade-in value of your old device. With this offer, you can get your hands on the latest Samsung smartphone for free, with no upfront costs.
Samsung Galaxy S23 will get a complete reduction based on your variant choice up to 512 GB. For the Ultra version, You have to pay $199, or you can trade in any old mobile, which will cover the cost. Users must choose T‑Mobile Magenta MAX Plan to get a $1000 credit offer, or they will get $500 with other plans.
Buy S23/Plus/Ultra at $0.00/mo
How does the Trade-in Process work?
The trade-in process is simple. You must bring your old phone to a T-Mobile store and trade it for credit. The amount of credit you receive will depend on your device's model, condition, and age. Once you have sold your old phone, you can use the credit to purchase the Samsung Galaxy S23.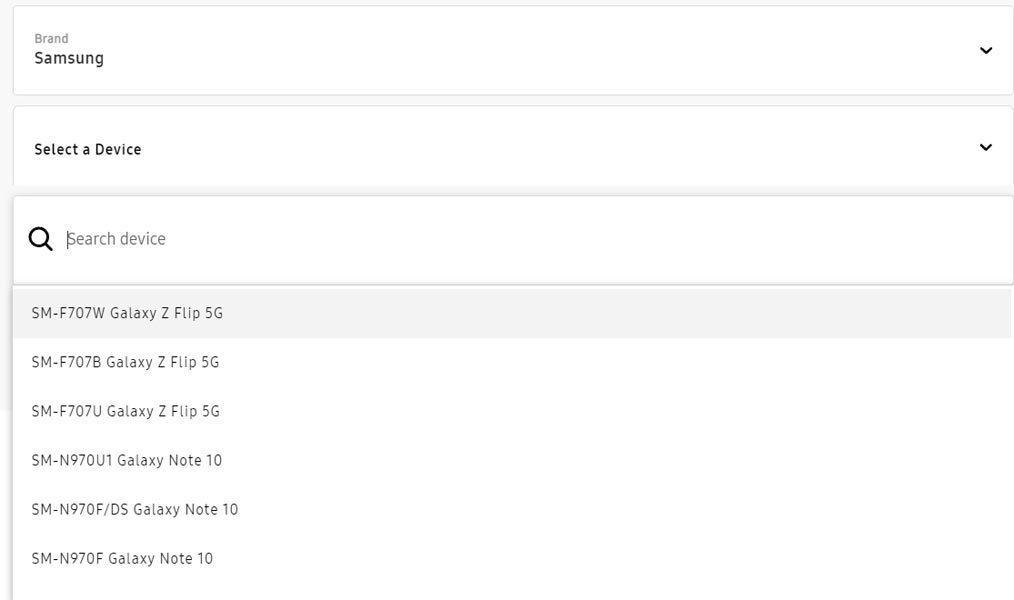 In addition to this fantastic offer, T-Mobile offers its customers other benefits. The company has an extensive and fast 5G network, which means you can enjoy lightning-fast download and upload speeds when you use the Samsung Galaxy S23 on T-Mobile. T-Mobile offers unlimited data plans, so you can use your phone without worrying about data overages or hidden fees.
T‑Mobile Magenta MAX Plan
With the rise of remote work and online learning, having unlimited data is more critical than ever. T-Mobile has recently launched its new Magenta MAX plan, which offers unlimited data, talk, and text for the entire family. The Magenta MAX plan provides customers with complete data, so they never have to worry about overage charges or running out of data.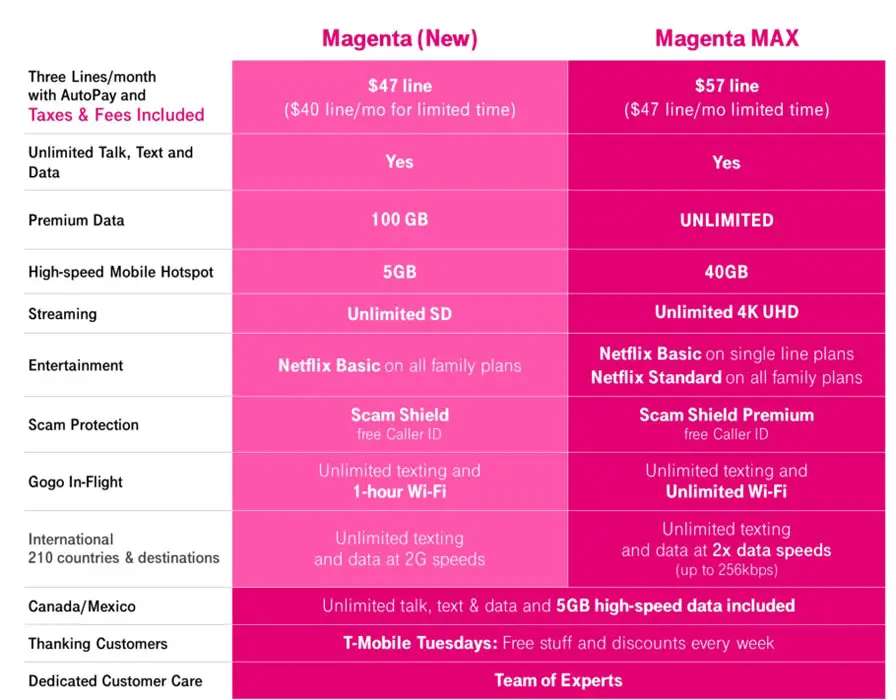 One of the unique features of this plan is that customers will have access to unlimited 4G LTE mobile hotspot data, allowing them to use their smartphones as Wi-Fi hotspots for other devices. This is an excellent feature for those who work remotely or need to keep multiple devices connected while on the go.
T-Mobile's Magenta MAX plan also includes 5G access, which provides customers with faster download and upload speeds, lower latency, and a more reliable connection. With 5G, customers can enjoy streaming video, playing online games, and downloading files at lightning-fast speeds.
Wrap Up
If you are looking for a new smartphone, You can get your hands on the latest Samsung Galaxy S23. T-Mobile's credit and trade-in offer is the perfect opportunity. You can get the phone for $0.00 per month with a 24-month commitment and enjoy other benefits, such as a fast 5G network and unlimited data. So, don't miss out on this fantastic deal and head to your nearest T-Mobile store today!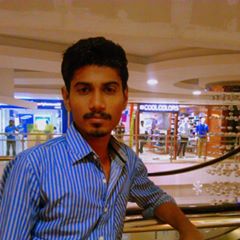 Selva Ganesh is the Chief Editor of this Blog. He is a Computer Science Engineer, An experienced Android Developer, Professional Blogger with 8+ years in the field. He completed courses about Google News Initiative. He runs Android Infotech which offers Problem Solving Articles around the globe.