You are using your Dialer on your phone. Just for making Calls? We are going to do lots of things using that. Mobile phones have a lot of hidden options, but not everyone knows about that. They are pretty much things you can do with any mobile device (both smartphones and feature phones). Well, there are specific secret codes that when you run them on an Android mobile phone dialer, it gives you certain unique information about that particular device. These codes will run on all devices; however, some of them are specifically for specific devices too.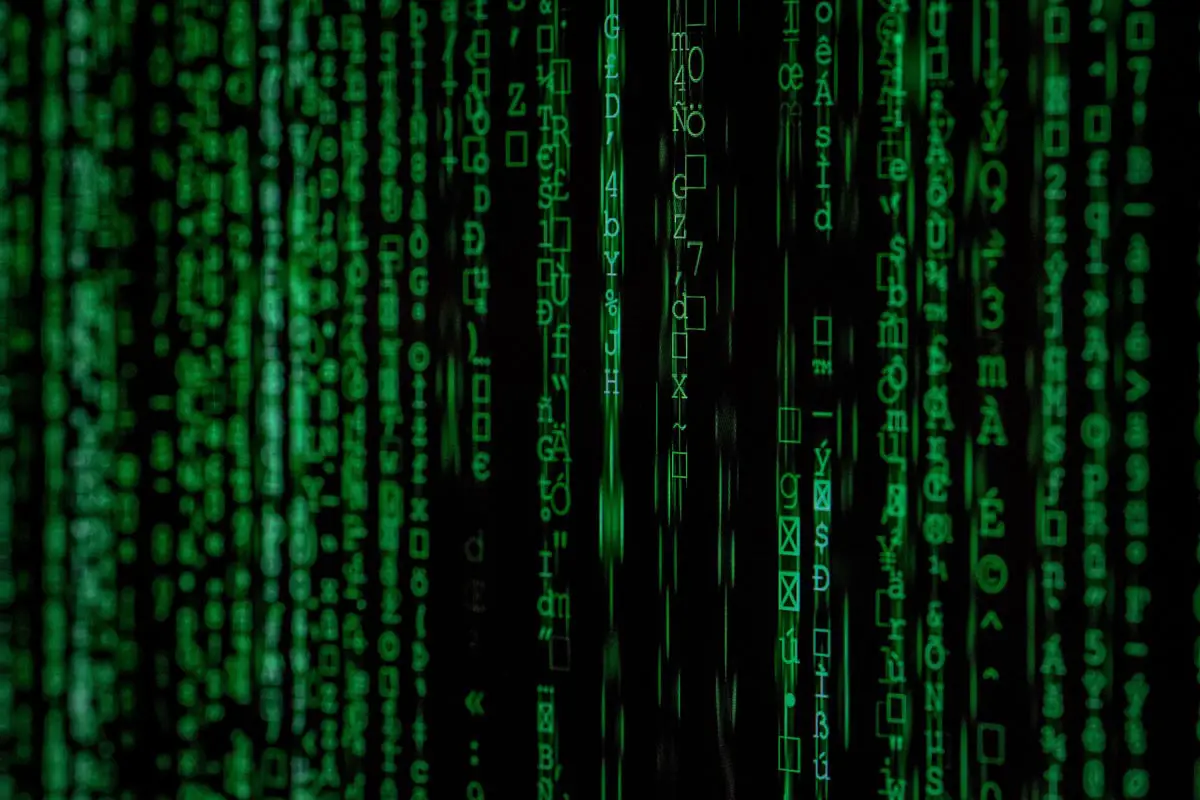 For this article, We have grouped the codes according to the mobile device they can be used on. All mobile codes for the following mobile phone brands are covered in this article: Samsung, Google Pixel, Sony, Nokia, LG, OnePlus, HTC, Moto, and Xiaomi. Although these USSD codes might still work on other mobile phones not listed here, they are called USSD and do not require an internet connection to run on mobile devices. Directly launch the phone dialer and dial any of the codes to run a command or display the information you seek.
Also, you can use this method to run a useful factory reset on a mobile device. It is via dialer that one can obtain the IMEI number(s) of a mobile.
Things you can do with an Android mobile hidden codes
Surprisingly, there are quite a lot of things you could do with this. Even so, it is possible to run financial transactions using your bank supported USSD mobile numbers. Amongst every other thing you could do includes these device actions;
Get the actual production/manufactured date of the device you're currently using
See your device IMEI numbers
Run hard or soft reset on mobile devices
Android Mobile Secret codes for various top brands
Here are the mobile codes you could use to run specific actions on different Android smartphones. We have covered the compatible details for the top mobile giants. Each brand has a unique value that works perfectly on it.
Trying to run in a Sony Xperia values on Samsung Galaxy devices will tantamount to nothing. Follow this article carefully and copy out your device values, or you can bookmark this page return to it anytime you forget.
Note: Before running reset, kindly ensure you backup everything data/file on the mobile device. This is because the code will reset the device to the factory mode.
Samsung Galaxy devices secret codes
These codes are associated with Samsung Galaxy devices and may not run on other mobile devices. This should be dialed from the phone dial pad.
Know your device Hardware and software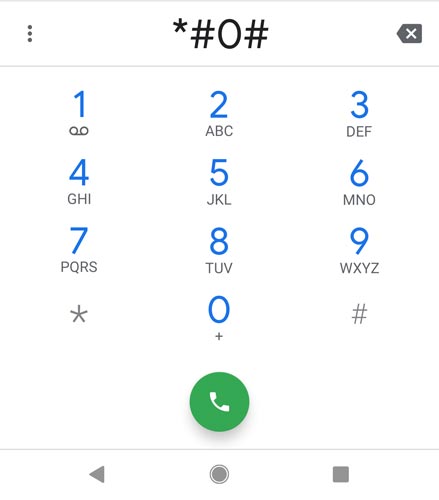 *#0*# >>> It will provide your device details full Information.
Reset Samsung Galaxy mobile devices
Soft Reset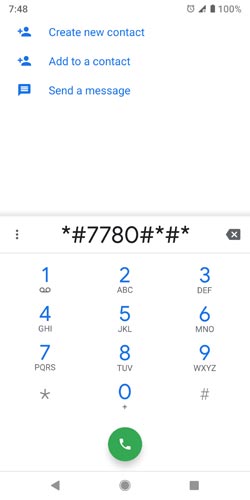 *#*#7780#*#*
This value will reset only the settings you initiated. It will return the device to its default settings from the manufacturer.
Hard Reset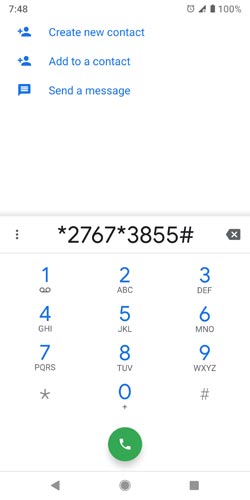 *2767*3855# 
Once you run this, it deletes everything saved on the mobile device's internal memory, including switching your customized settings to the default factory ones. This is one of the reasons why you need to backup before running the code so you can restore important files after the reset.
Google Pixel
Also, there are specific mobile codes that are unique to Google pixels devices. Before buying a Google Pixel smartphone from someone, quickly run the code below to see the device information. This will help you know if the device is still useful for you to use and see the manufacturing date and other pieces of information.
Phone Information
Running this will show the device information of the Google Pixel model you're using
*#*#4636#*#*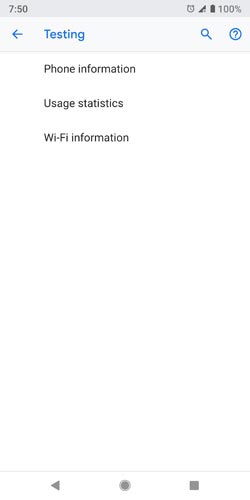 Reset Google Pixel mobile devices
Probably, you want to run a hard or soft reset on a Pixel smartphone? The following code below will help you do that.
Soft Reset
*#*#7780#*#*
A soft reset will only change back your device settings to the default settings. All of your customized settings will be lost.
Hard Reset
*2767*3855#
When you trigger a hard reset on a device, everything saved on it, including customized settings, will be lost entirely. Hence, ensure you back up your files before running Hard Reset.
Sony
For Sony devices, the mobile codes are different. However, they still run the same actions as the ones above.
Device Information
*#*#7378423#*#* or *#0*# – It will show you the device information. If you can't always recall the first one due to its length, the second one is simple to memorize.
Reset
Soft Reset
*#*#7780#*#*
Run this code to return the device settings to default. It works without internet connectivity.
Hard Reset
*2767*3855#
If you want your Sony device to return as it were when you bought it new, launch the phone dialer and run the Hard Reset code above.
Nokia
Nokia's mobile codes are numerous anyway. For example, *#0000# or *#999# will show you the software version of any Nokia mobile device.
Phone Information
*#*#7378423#*#*>>> Get mobile information. 
Reset
Soft Reset
*#*#7780#*#* – return your settings to default
Hard Reset
*2767*3855# or *#7370# – this will erase everything saved on the device, make a backup before running this code.
LG
In the case of LG devices, even the IMEI code is different for some models. To display/see the SW and IMEI number of LG 510, you have to dial *#07#
Device information
*#*#4646#*#* or *#0*# >>> Get device Information.
Reset LG
Soft Reset
*#*#7780#*#*
Hard Reset
*2767*3855#
To see your device software version, this is the mobile code for all LG devices *8375#.
OnePlus
OnePlus is one of the most popular top-class smartphones. The smartphones look premium and come with high-end specifications.
Information
*#*#4636#*#*
Reset
Resetting a device will delete most of your customized settings and files saved on the internal memory. Therefore, it is advisable to make a backup first before resetting any mobile device. For OnePlus devices, the codes for soft or hard resets are available below.
Soft Reset
*#*#7780#*#*
Hard Reset
*2767*3855# – deletes everything on a OnePlus smartphone.
Motorola (Moto)
Motorola mobile devices have their unique set of mobile codes that can work only on them. The codes available below will trigger specific actions such as resetting the Motorola device or viewing the device information.
Information
*#0*#
Reset
For one reason or the other, you may want to reset your Motorola device. The values provided below will help you achieve that even. One of the best advantages of using this, Is because they not require the internet of computers and they are very easy, straightforward.
Soft Reset
*#*#7780#*#*
Hard Reset
*2767*3855#
Other Motorola mobile codes include *#*#232339#*#* – for checking wireless network information and *#*#0842#*#* for backlight or vibration test.
Xiaomi
Xiaomi devices are one of the most popular and best-selling in the market. They are typically high-end flagship devices. We have also provided the mobile codes for Xiaomi devices below.  However, it is advisable to make a proper backup before running these mobile codes.
Information
*#*#4636#*#* or *#0*#
Reset
Soft Reset
*#*#7780#*#*
Hard Reset
*2767*3855#
Remember: Soft reset will only affect your personalized settings while all the files saved on the Xiaomi device will still be intact. On the other hand, a hard reset will permanently delete everything on a device which includes restoring the setting to default
HTC
Lastly, here are the mobile values for HTC devices. They work for almost all HTC models, so if you have an HTC mobile device, the mobile codes below will run the corresponding actions when you dial them on the phone's dialer.
Information
*#*#3424#*#*
Reset
Soft Reset
*#*#7780#*#*
Hard Reset
*2767*3855#
What more?
These are the mobile codes you can run on the specified mobile devices in other to reset them or get their information. However, some of this can run on all mobile devices, irrespective of the model or brand. We already covered how to find your mobile manufacturing date. Like our other articles, we hope this article also useful for you.
We tested all; if any code is not working with your device, comment your device name and model number, It will help us to serve you better. Are you looking for other values for your mobile? We can help you get them, comment on this article.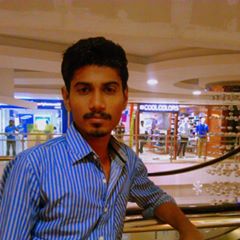 Selva Ganesh is the Chief Editor of this Blog. He is a Computer Science Engineer, An experienced Android Developer, Professional Blogger with 8+ years in the field. He completed courses about Google News Initiative. He runs Android Infotech which offers Problem Solving Articles around the globe.