WhatsApp has advanced its messaging platform by introducing Instant Video Messages, enabling users to send short video messages within their chats and enhancing communication dynamically and expressively. This new feature allows users to access the camera option right next to the text box in any WhatsApp chat, where they can record up to 60-second video clips. Like audio messages, the videos are visible in the conversation and do not save to the gallery, ensuring privacy. Users can unmute the video, but it appears in a circular frame, and end-to-end encryption keeps the messages secure. This feature empowers users to add a personal touch, save time, and vividly express their thoughts and emotions in their interactions on WhatsApp.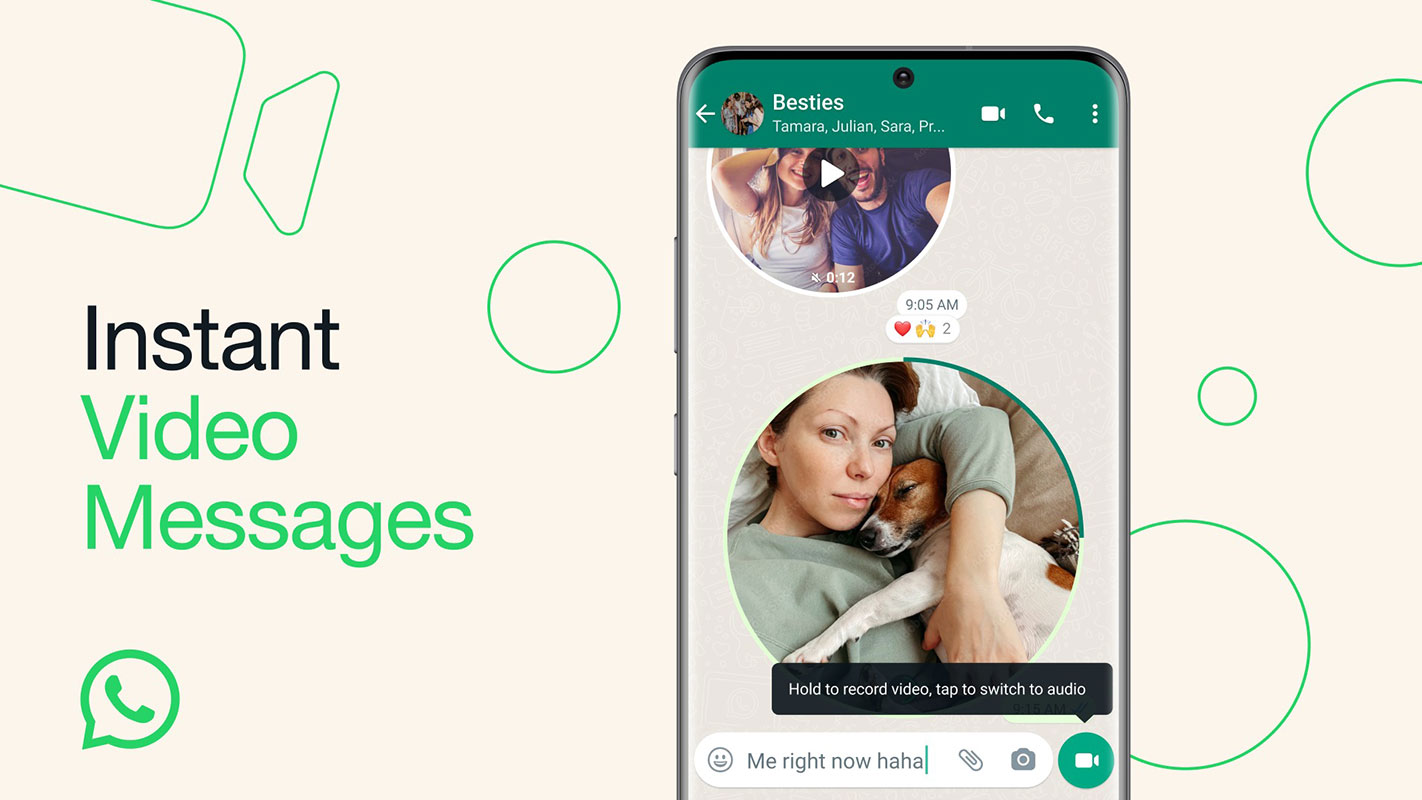 What are WhatsApp Instant Video Messages?
WhatsApp Instant Video Messages are similar to the audio messages we are familiar with, but instead of sending just voice recordings, users can now send short video clips. This new feature is conveniently accessible beside the text box inside any WhatsApp chat. You can use your smartphone's front or rear camera to capture a video message and send it just like any other standard message. The videos will appear in the chat and won't be saved to your or the recipient's gallery, ensuring privacy and efficient communication.
How to Send WhatsApp Instant Video Messages on Android and iOS
Sending an Instant Video Message on WhatsApp is a straightforward process. Here's a step-by-step guide to help you get started:
Step 1: Open a Chat
Open any WhatsApp chat you wish to send the Instant Video Message.
Step 2: Access the Camera
Tap once on the microphone icon in the screen's bottom right corner, next to the text box. This will turn the microphone icon into the camera option.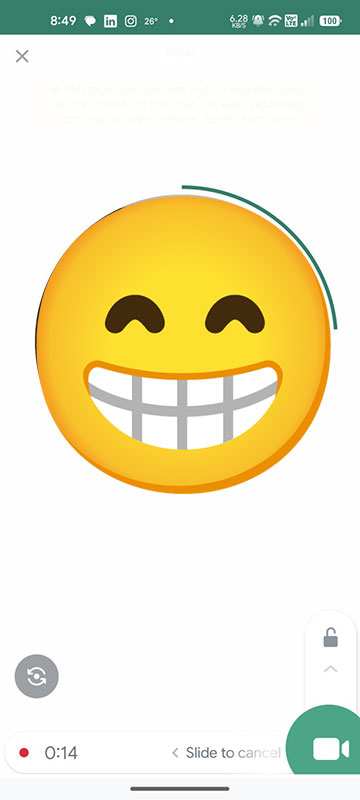 Step 3: Record the Video
Press and hold the camera icon to start recording the video message. You have up to 60 seconds to register your message. While recording, if you want to switch between the front and rear cameras, tap on the flip icon in the bottom right corner.
Step 4: Send the Message
Once you are done recording, release the record button to send the Instant Video Message to your chat.
Step 5: Hands-Free Recording (Optional)
Swipe the recording button toward the lock icon to go hands-free while recording. This feature is handy when you need both hands to demonstrate or explain something.
Key Features and Limitations of WhatsApp Instant Video Messages
WhatsApp Instant Video Messages offer a range of benefits and unique features, making them a powerful tool for communication. However, it's essential to be aware of the following aspects:
Duration Limit
Each Instant Video Message can be up to 60 seconds long, providing a sufficient window to express your thoughts.
Audio Playback
By default, Instant Video Messages play without sound. However, tapping the screen unmutes them, allowing recipients to hear the audio.
Circular View
Instant Video Messages are displayed in a circular frame, meaning the sides of the video might be cut off during playback.
End-to-End Encryption
WhatsApp's renowned end-to-end encryption applies to Instant Video Messages, ensuring your communication remains secure and private.
Non-Saving Feature
Unlike regular videos, Instant Video Messages won't be saved in your or the recipient's gallery, offering a brief and space-saving approach.
Advantages of Using WhatsApp Instant Video Messages
WhatsApp continues to evolve and adapt to users' needs, and the introduction of Instant Video Messages is another example of their commitment to enhancing user experience. Some of the advantages of using this feature include:
Expressive Communication
Video messages enable you to express emotions, gestures, and facial expressions more effectively than plain text or audio messages.
Time-Saving
Instant Video Messages provide a quick and efficient way to convey information, especially when a lengthy text message might not be suitable.
Personal Touch
Using video lets you add a personal touch to your messages, making the conversation more engaging and memorable.
Visual Demonstration
Video messages offer a more comprehensive and clear presentation when explaining complex concepts or demonstrating a product or activity.
Convenient and Fun
Recording and sending video messages are easy and enjoyable, making the communication experience more interactive and entertaining.
FAQs
Can I send Instant Video Messages to groups?
Yes, you can send Instant Video Messages to individual contacts and group chats on WhatsApp.
Can I edit an Instant Video Message before sending it?
WhatsApp does not offer in-app video editing for Instant Video Messages. You can use other video editing apps before sending the video through WhatsApp.
Can I download Instant Video Messages from a chat?
Instant Video Messages are not downloadable, designed to be ephemeral and save storage space.
Are Instant Video Messages available for all WhatsApp users?
WhatsApp usually rolls out new features gradually. If you can't access Instant Video Messages yet, it may become available in the future through an update.
Can I view Instant Video Messages on WhatsApp Web?
Yes, you can view and play Instant Video Messages on WhatsApp Web, just like you would on the mobile app.
Wrap Up
WhatsApp's Instant Video Messages introduce a world of interactive and dynamic communication, revolutionizing how users express themselves. This feature unlocks the power of personalization, enabling individuals to infuse their messages with emotions, gestures, and facial expressions, creating engaging and expressive conversations. Moreover, the reassurance of end-to-end encryption ensures that these video messages remain secure and private, fostering a sense of trust and confidentiality.
Embracing Instant Video Messages on WhatsApp promises to elevate your chat experience to new heights, making it more immersive and enjoyable. It's a beautiful opportunity to add a touch of flair and creativity to your interactions, making them memorable and distinctive. So, why wait? Dive into Instant Video Messages and discover the joy of more authentic and vibrant communication with your loved ones, friends, and colleagues.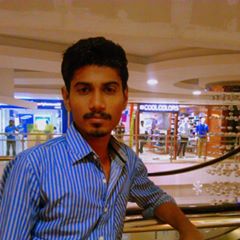 Selva Ganesh is the Chief Editor of this Blog. He is a Computer Science Engineer, An experienced Android Developer, Professional Blogger with 8+ years in the field. He completed courses about Google News Initiative. He runs Android Infotech which offers Problem Solving Articles around the globe.