Bethesda's highly anticipated space action adventure, Starfield, poised to be a standout game in 2023, has garnered immense attention. Despite its innovative features, it has not been without criticism, notably regarding its absence of an effective localized map system, which has posed challenges for players trying to navigate the vast and intricate Starfield cities. However, a solution has emerged in Starfield DB, which has introduced interactive maps for two pivotal locations within the game: New Atlantis and Akila. Starfield Interactive Maps are now Available. These digital cartographic aids promise to significantly enhance the player's experience by simplifying navigation, facilitating the discovery of key landmarks, and easing the overall immersion into the Starfield universe.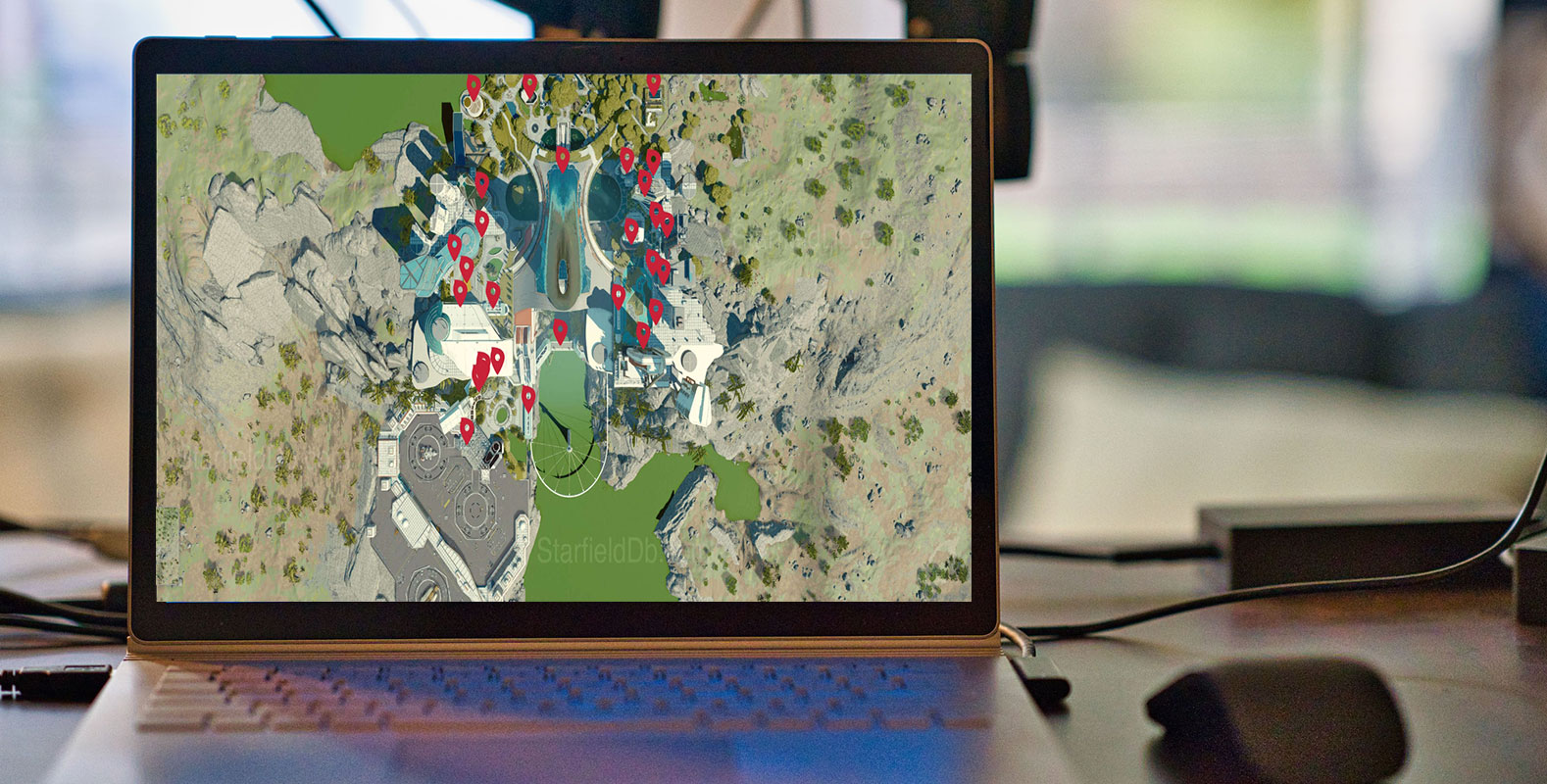 Starfield Interactive Maps Will Find Your Way Easier
While you can choose the best Starfield backgrounds and have different companions join your party, it is tedious to have to find your way around major cities without a map. More often than not, I got lost around New Atlantis before I found my bearings. However, some people recognize this problem and rush to find a solution. Fortunately, the Starfield Database website has released dedicated maps for two of the game's major cities: New Atlantis & Akila.
Starfield's New Atlantis Interactive Map Is Gigantic
Undoubtedly, New Atlantis is one of the biggest and most prominent cities spacefarers set their boots on in Starfield. Navigating the landscape without a local map is all the more painful. Besides being huge, New Atlantis is known for hosting the headquarters of the Constellation faction, the one the player joins initially.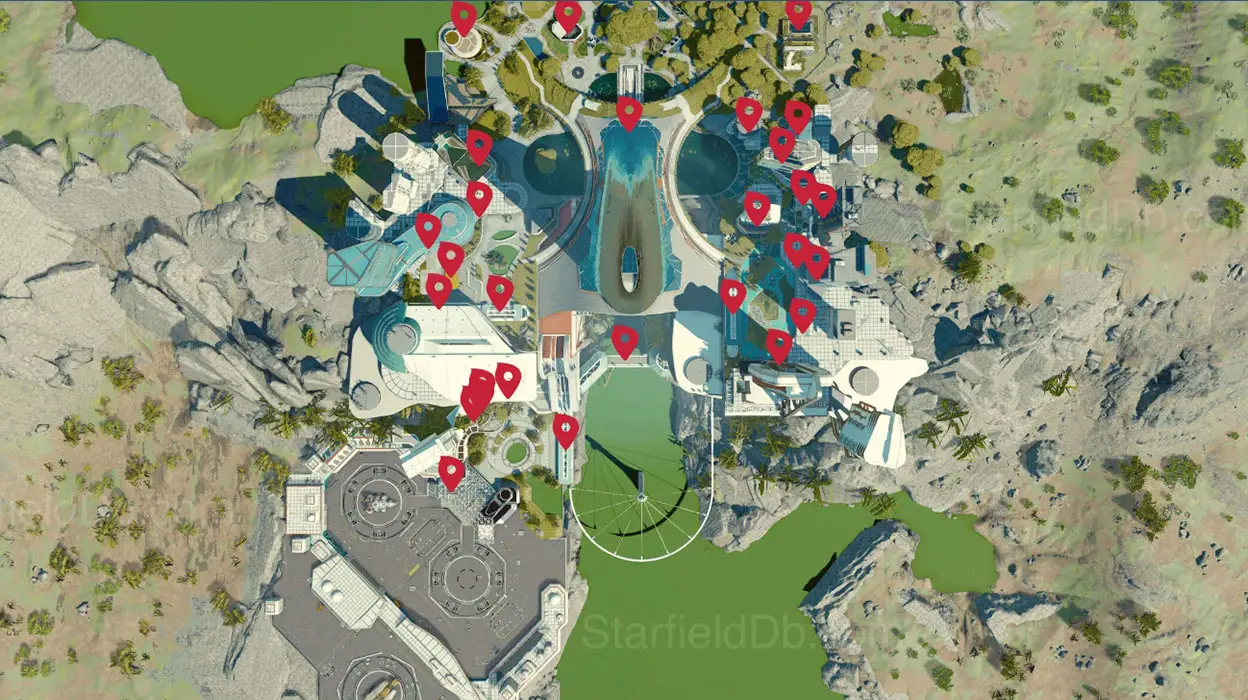 You also run into critical characters here, including faction's Sarah Morgan, Noel, and Sam Coe. Two of these characters can be romanced in Starfield, so check out the details here if you are interested.
Since the city itself is vast, the map matches that scale. Nonetheless, it's easily configurable with the names of various locations present. While there isn't any more information when you click, the interactive map is still practical enough for players to open it on another screen while playing Starfield. You can check out the map for New Atlantis.
Akila's Interactive Map Shows Coe Estate & More Landmarks
For those unaware, Akila City is known for being the home of the Freestar Collective faction, one of the biggest in the game. However, the city also houses multiple points of interest, including general stores, arms, hitching posts, museums, and more. Furthermore, Akila City also has NPCs like Sam Coe's father in the Coe Estate, Emma Wilcox, and more.
The interactive map comes with great detail and is scaleable, so players can quickly zoom in and out. Each location has a GPS point; you can click it to get its full name. Nonetheless, if you want to quickly find out who's who in Akila City, this map by StarfieldDB is the one to get it.
FAQs
Does Bethesda officially endorse these maps?
No, these maps are fan-made and not officially endorsed by Bethesda. It will help you to enhance the gaming experience.
Can I use these maps on my mobile device while playing Starfield?
You can open these maps on a separate device, such as a smartphone or tablet, to help you navigate while playing the game.
Do these maps contain spoilers for the game?
No, these maps are available to help you with navigation and do not contain story spoilers or gameplay hints.
Are there plans to create maps for other Starfield cities?
The creators at StarfieldDB may consider expanding their map offerings in the future, but it depends on demand and resources.
Is there an additional cost for using these interactive maps?
No, these maps are provided for free by StarfieldDB to enhance the gaming experience for Starfield players.
Wrap Up
Interactive maps in Starfield's New Atlantis and Akila promise to revolutionize players' experience in vast urban landscapes. These Maps are set to address the common challenges gamers face, be it embarking on quests, hunting down particular characters, or simply exploring the intricate in-game environments. 
Embrace user-friendly tools, say goodbye to frustration, and enjoy seamless, immersive journeys through vibrant Starfield cities without getting lost. Don't miss the chance. Interactive maps elevate your Starfield adventure, making gameplay smoother, more enjoyable, and deeply immersive. Don't hesitate to embrace this gaming enhancement; it's the key to unlocking the full potential of your Starfield experience.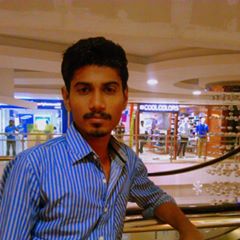 Selva Ganesh is the Chief Editor of this Blog. He is a Computer Science Engineer, An experienced Android Developer, Professional Blogger with 8+ years in the field. He completed courses about Google News Initiative. He runs Android Infotech which offers Problem Solving Articles around the globe.