Even if some platforms have huge users, they have policies or upload limit or format restrictions. Along with the list of restrictions on Twitter, We can't upload high-resolution 4K images. Most of the time, Twitter compress all images that may look blurry when you zoom in. Now, Twitter 4K images upload support coming to the Android app and iOS. You can manually load the 4K version if it is available. Also, When you want to view all your feed in High-quality images, You can manually enable the option. It may affect your mobile data consumption. So, Based on your plan, You can enable or disable this option. We can enable this option only for Wi-Fi also.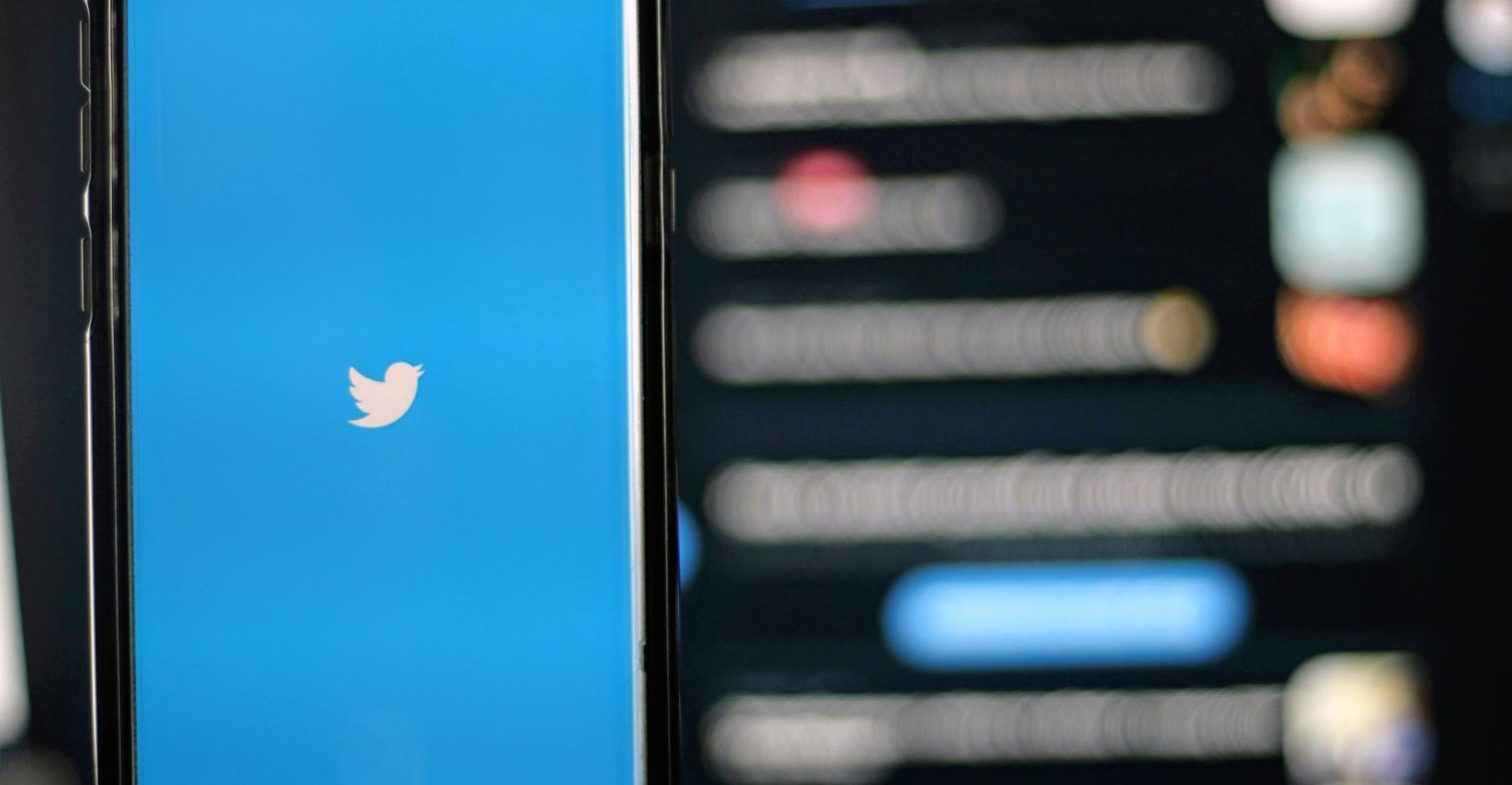 Twitter finally allowed Android users to upload high-resolution images on their Twitter accounts. It is too late for 3.75 billion Android users than only 1.25 billion iOS uses who got this option a year back in January 2020. This "Load 4K" feature to upload high resolution 4K images from Android devices is still in beta testing.
What Is A High Resolution 4K Image?
The 4K image refers to two high definitions (HD) resolutions: 3840 x 2160 pixels or 4096 x 2160 pixels. And it is the highest resolution quality available in today's pictures or images. There is 8K also available, but that is limited to mostly videos only. The 4K image quality is not noticeable on a mobile screen, but it looks excellent on Monitors, Laptops, or 4K TVs.
Twitter 4K images support in Android app and iOS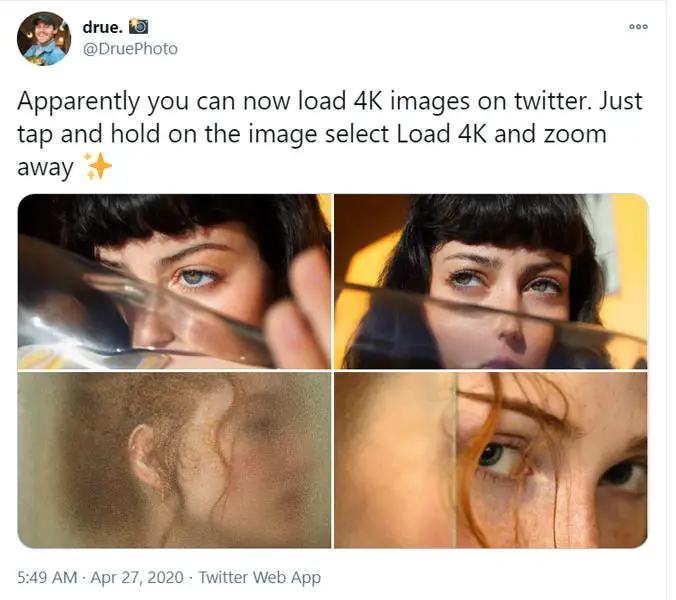 Compressing images and videos on free social media is very common, including Google Photos, and Twitter has a bad reputation in this image compression. Sometimes image compression grabs the beauty away, and the image lost its quality and details. That is why many professional photographers avoid uploading their pictures on such media platforms. Instead, they upload the pictures on services that keep the original resolution, and they post the link on social media.
To save the upload time, Twitter didn't allow the users to upload 4K images. After many suggestions and reports, last year Twitter allowed 4K image Uploads; surprisingly, it was the only iOS that was allowed. After a year, now Twitter allowed Android users to upload 4K images, and this feature is called "Load 4K" on Android devices.
How to Upload and View 4K Images on Twitter?
You can now view and upload 4K images on Android devices. To upload 4K image from an Android device, follow these simple steps: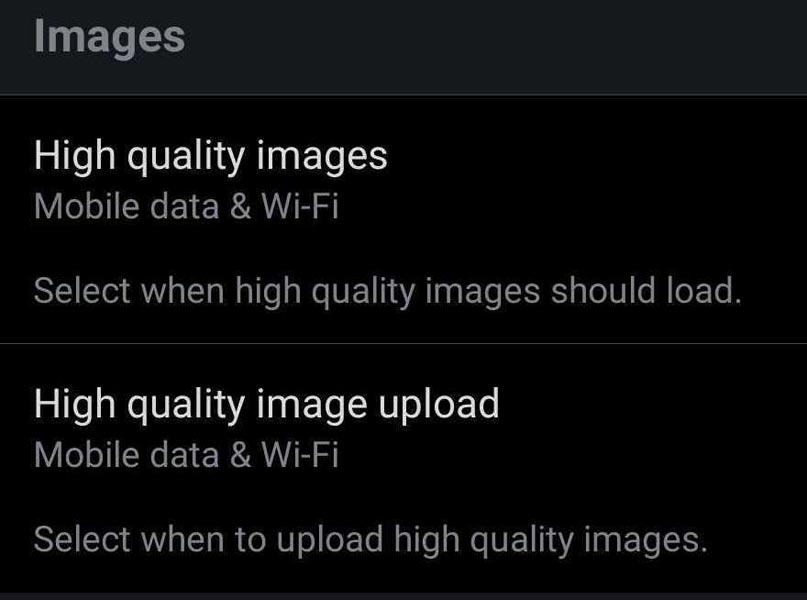 Tap Settings and Privacy.
Tap high-quality image upload.
Choose Wi-Fi if you want to upload an image only when Wi-Fi is available.
Select Wi-Fi & mobile date if you don't have any issue uploading with either service.
Here you can upload the image in 4K quality. In iOS, you have to press and hold the image to reveal the upload option. Here in Android, the upload option resides in the three dots menu that appears when you open an image.
Once you enabled this option, you need an image of more than 8.3MP to upload as a 4K image on Twitter.
Availability
This "Load 4K" feature is currently available in Twitter beta version v8.76, and only those users can play with it who have signed in as beta tester for Twitter. If you cannot wait for your turn and want to get your hands on this feature, you can download and install it from this APK Mirror.
Wrap Up
Social media is a great platform to showcase high-quality images. But some big media giants are notorious for compressing these high-quality images to save the upload time that snatches the quality and sometimes the original effect of the picture. In these giants, Twitter and Facebook are at the top of the list. Twitter took a step to remove this label last year and allowed 4K image uploads, but unfortunately, it selected the iOS maybe for its compatibility.
For the whole year, iOS users keep enjoying the 4K quality on Twitter, and finally, it comes to Android. However, It disappointed the Android users for so long wait. If you are an Android user, we hope you will not experience any wait time when you have a comparison with Apple iOS. Did the 4K Support feature is useful for you? Do tell us your views in the comments box about this feature.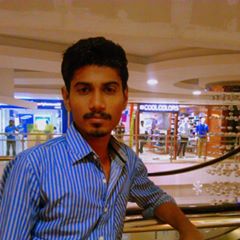 Selva Ganesh is the Chief Editor of this Blog. He is a Computer Science Engineer, An experienced Android Developer, Professional Blogger with 8+ years in the field. He completed courses about Google News Initiative. He runs Android Infotech which offers Problem Solving Articles around the globe.