When you have a digital platform with users, the revenue from the platform should be high that the spending amount. When you can't yield the amount from the platform with user usage, you can't run the platform. That's what is happening with Twitter. Due to the current situations, Digital marketers are not spending their regular amounts on the AD campaigns. Also, social networks like Facebook and Twitter hit by Ad revenue drops in recent months. Thus Twitter can't get the money as expected from the Investors. It leads to some rumored about Twitter may go to a subscription-based model. But with some official news, Twitter is testing the Subscription fee for some of its services. It is purely in the early stage. There is no confirmation about whether it is for regular usage or some exclusive features.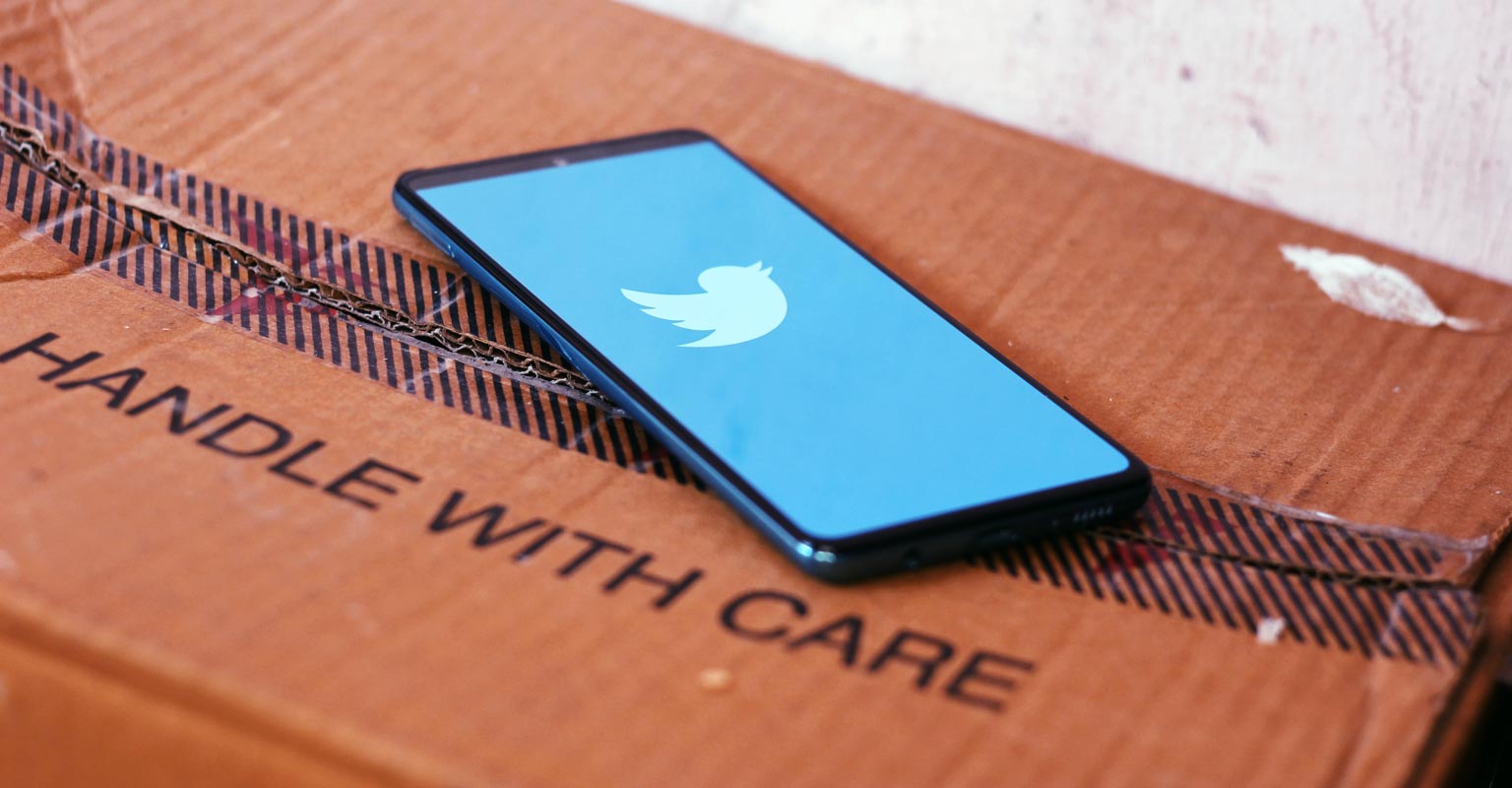 Rumors were around since early July that Twitter is looking out win big, and Subscription may be an option. Twitter shared a tweet with its investors that the company is looking for new models to overcome the shortfall in revenue. The CEO of Twitter also clued that Subscription may be an option for generating revenue. Twitter has no significant side platforms to support Twitter. Facebook has Messenger, and they adopt it to Zoom like platform by adding 50 People conference support. But Twitter is an entirely different platform. They have to do some different steps to save their platform. Also, Facebook acquired GIPHY and planned to integrate it with its strong Instagram social network.
The truth about the Twitter Subscription rumors
The rumors of Twitter Subscription generated in early July when Twitter posted two jobs on their career portal. According to job listing Twitter is looking for a team of engineers with the code name "Gryphon" to lead the payment and subscription client work. The second job was hiring backend engineers for a subscription management platform by rebuilding some of Twitter's services.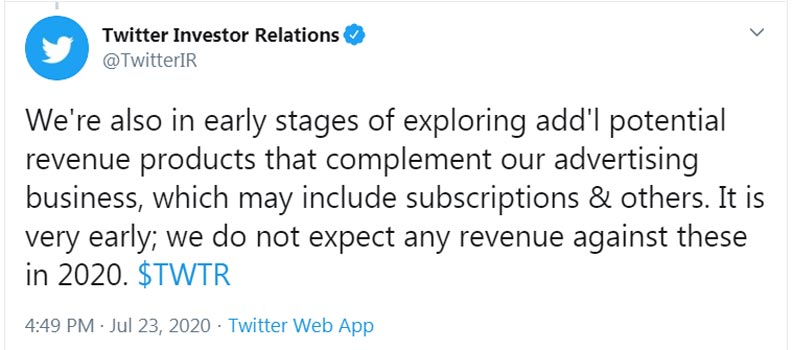 Both job listings initiated rumors that Twitter is introducing some subscription model for its users. These rumors reshaped the reality of Twitter's tweet with its investors. And now, Twitter has officially clued about some subscription model by its CEO. He further added told that they are looking out for some new ways to uplift the already downturned revenue graph. Also, on the official Twitter Investor Relations page, they tweet about the subscription-based model idea. Twitter still has exclusive features. Recently they introduced chat overlay where you can reply to your DMs.
What are the reasons behind this anticipated Subscription?
Twitter is an American social media company with more than 330 million active users. In the year 2019, Twitter's revenue was $3.46 billion, with a net income of $1.47 billion. Twitter makes money by selling adds and data licensing. 89% of Twitter's revenue, $2.25 billion, was generated by adds in 2019, while the rest of it came from data licensing. Twitter declared in this year's annual report that they had observed a 23% decline in revenue. This considerable revenue fall has jolted the whole company, and it is looking for new ways to meet this shortfall. There are two reasons for this decline- Recently compromised celebrities account and decrease in Ad revenue.
The compromise of Celebrities Twitter multiple accounts
Cyberattack is a significant issue for all social media companies. Twitter has gone through this attack many times in the past seven years and lost its popularity. In July 2020, it had another security breach, and many celebrities' accounts were compromised. These account holders include Apple, Uber, Elon Musk, Jeff Bezos, Bill Gates, Barak Obama, and many more. However, Twitter is developing new APK to tackle these hijacking, but it is not enough to gain the confidence of these executive users.
Decreasing advertisement
The current global health situation has affected almost every field of life. From an ordinary person to a business tycoon, no one stands unaffected. Twitter has also faced the consequences. A 23% decline in revenue is very alarming for any company. Twitter's primary income is from adds selling, and the current situations have led to a significant setback in Twitter's operations. It can also be highlighted as one of the main reasons for Twitter to lookout for new ways of revenue generation.
What are the supposed Twitter Subscription models?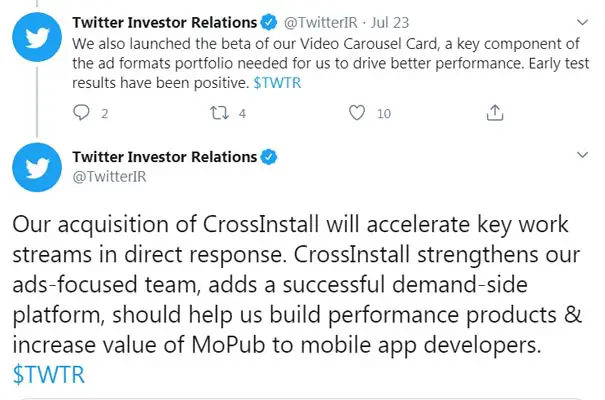 Twitter released some steps that are taken by them to improve their platform. Like acquiring CrossInstall to focus on Ads and testing some improvements like video carousel card. Currently, there are no official details about the future subscription model by Twitter as the company is still in the initial state to decide about the Subscription.
There may be some nominal monthly fee for users to operate the accounts.
There may be some fee for viewers to add free tweets.
Users may be offered selected accounts with add free with some fee.
The introduction of a third-party app may be a solution to hold the falling revenue.
Wrap up
Most of the people nowadays work from home. Other tech companies like Google, Facebook work towards it. Google Meet is coming to Gmail mobile app, and it can support up to 100 people. Facebook launched the Workplace Rooms for the enterprise. Twitter doesn't have this kind of adaptation and alternative solutions. Although there is a tremendous decrease in Twitter's revenue for this quarter, Twitter is still a popular social media app. There are 500 million posts every single day by 330 million monthly users. Twitter is still entertaining 23% of the total internet population. Let's see how the supposed subscription model will reshape Twitter. Will you use the Twitter with some subscription? Do tell us in the comments.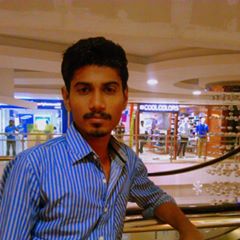 Selva Ganesh is the Chief Editor of this Blog. He is a Computer Science Engineer, An experienced Android Developer, Professional Blogger with 8+ years in the field. He completed courses about Google News Initiative. He runs Android Infotech which offers Problem Solving Articles around the globe.