Social Platforms are Fun and Knowledge place. But, The situation is not all good when people misunderstand somebody and make unwanted conversations with them. When someone tweets about something and people begin to comment, They have the control of removing or restricting the comments. But When they mention something, They can't have many powers over those conversations. Now, New Twitter "Unmentioning" features allow us to leave Unwanted Conversations and Mentions. So, Hereafter someone mentions you in Unwanted discussions; you can leave it and its notifications.

Sometimes, conversations on Twitter may become heated exceptionally if you're pulled into a discussion via tags. Your tweets and notifications may get out of control in these situations. Twitter is already equipped with options to stop that terrible spiral, and shortly, Twitter is introducing a brand new method to "nope" from conversations within a matter of seconds, and that's for good.
What is Twitter's "Unmention" Feature?
This feature, dubbed Unmentioning was recently officially announced by Twitter and is currently being tested. It was initially announced in the hands of Jane Manchun Wong just a few weeks ago. It's not just an amalgamation of alternatives to shutting off irritating threads.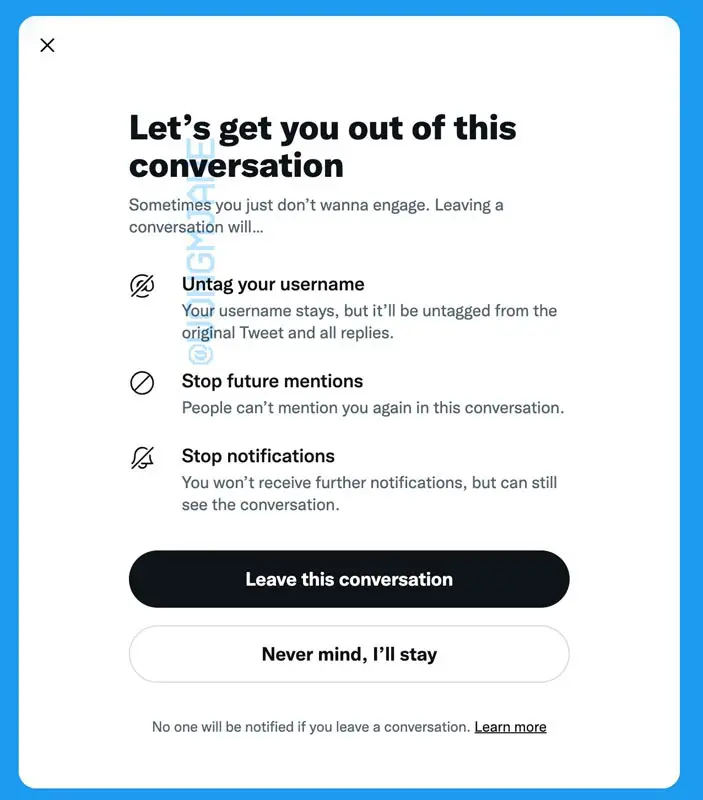 The feature will not only turn off notifications. This option will be a step ahead by permitting you to "block" your presence within the conversation. It can also remove you from the tag and prevent others from talking about your name. Nobody will be informed when you've ended an interaction — you'll continue with your day while others swarm around in confusion about what they're supposed to do if they don't want to identify you.
What are the features available in Twitter "Unmentioning"?
Unmention can also block notifications, preventing users free of any chats that are not appropriate there. Additionally, the feature of unmention blocks other Twitter users from mentioning other users in the same thread.
How to Use Twitter "Unmentioning"?
https://twitter.com/TwitterSafety/status/1512137703067996166
Just click the three dots menu item for the chat you have selected, and then a prompt will pop up with a message that will "get your attention off this chat." This pop-up alerts that removing yourself from the chat will take your tag off of replies, but it will keep your username visible. Twitter has confirmed the feature via an update that demonstrates how you can use it.
Availability
Twitter announced on Thursday that it was testing a brand new method for users to unblock themselves from conversations that they do not want to be part of. The company didn't roll out "Unmentioning," Fully. It's not yet widely accessible. The quality is currently only available to a select group of Twitter Web users. Even though it's a test at present, It will be helpful to many Twitter users tired of years of squeezing their way.
Wrap Up
Maintaining Privacy and Security are essential factors in any Social platform's Success. When People can't have control over mentions and other tags, then people can make conversation about them without their knowledge and authority. No Control over our statements and names is not suitable for the platform in the long run. Since most celebrities use Twitter as their official announcement page, Twitter should give control to handle the situation. We hope the new "Unmentioning" will help most people to stay out of unwanted situations. Did you get the feature? Share your experience below.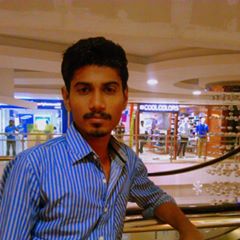 Selva Ganesh is the Chief Editor of this Blog. He is a Computer Science Engineer, An experienced Android Developer, Professional Blogger with 8+ years in the field. He completed courses about Google News Initiative. He runs Android Infotech which offers Problem Solving Articles around the globe.