When every user wants a particular feature in the platform, the developers deny roll out that feature means, Tha particular feature may indirectly affect the whole platform. Twitter users always want an edit option in the platform. But Twitter didn't provide this feature to users. Because Twitter is one of the reputed platforms where it has Celebrities legit accounts. The Tweets from popular persons sometimes consider it as proof of what they said. When Twitter gives an edit option, It may affect the whole system trust, and People may jump to different platforms. In recent days, Twitter is not happy with the AD revenue, So, They have an idea of some paid services. Now some internal details revealed that Undo option might come to Twitter as a Paid feature.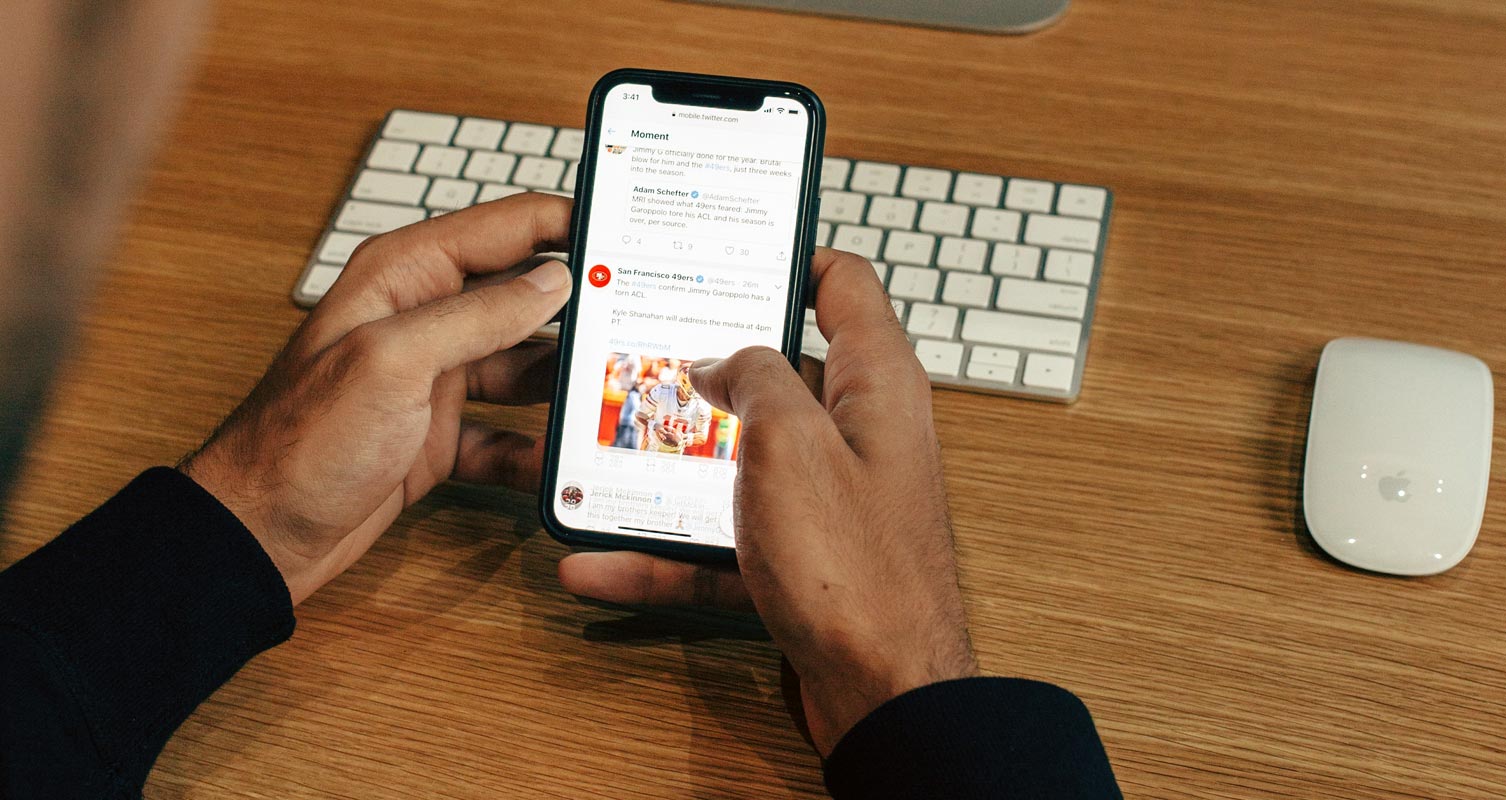 Unlike most other social network platforms, Twitter does not allow you to edit your "Tweets." If there was a mistake in a tweet you just sent, the only thing you can do is to delete the tweet and post a new one. This has been a concern to most Twitter users – even though many users have come to adapt to the system, Twitter seems to be working on a new feature that would allow its users to reverse a tweet they just posted. The feature seems like it would work like the "Undo" feature available in the Gmail web version.
Twitter to Add a New "Undo" Paid Feature
Well, it doesn't seem like Twitter would ever allow its users the ability to edit tweets. However, Jack Dorsey had hinted – in 2018 – that Twitter may be a feature that addresses the issue of editing tweets. According to him, the feature would "Address the issue partially." Also, some details are rolling out the Twitter Subscription fee.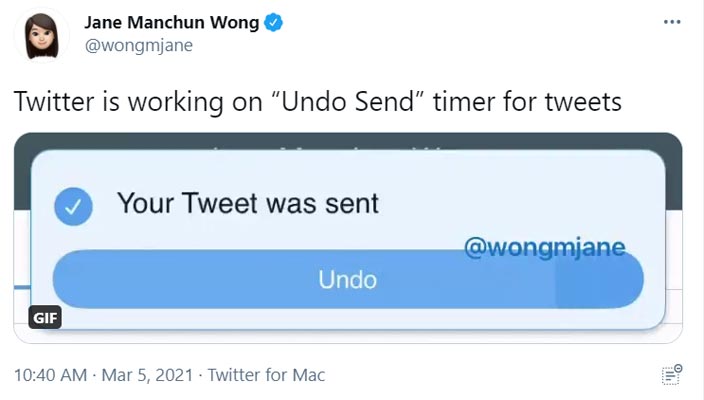 On March 05, 2021, Jane Manchun Wong, a reverse engineer, posted a tweet hinted at Twitter working on an "Undo Send" timer for tweets. Jane sent out the tweet with a GIF clip that showed how the "Undo" feature is likely to appear. It would appear immediately after you hit the "Send" button; the "Undo" button will stay for some second, and then it'd disappear. If you do not click the button while it still appeared, Twitter will post your tweet as it is, and you can't edit it further. However, if you click the "Undo" button, it takes you back to the "what's happening?" text box so you can edit the tweet and resend.
If you've used Gmail's "Unsend" feature, you'd clearly understand how this feature works. The Gmail "Unsend" appears immediately you send an email message, and it stays for some seconds before disappearing – never to show again unless you send another new message. Twitter's "Undo" button is likely to work similarly. Twitter keeps adding essential features like 4K images support. Along with it's, They also testing add-on features.
Not a full Undo Option- It is a Timer
Compared with other social networks, this feature isn't that flexible. Also, another Twitter user pointed out something – he said, does it mean that Twitter won't send out a tweet until the "Undo" timer disappears?
Well, Twitter hasn't explained how this feature would work. Maybe, when the feature rolls out, Twitter would halt your tweet for some seconds – during the time the Undo timer runs – before sending it to live for your followers to see.
Wrap Up
Twitter is always careful about the Social Spread of Heavy News. We can see some reasons why Twitter won't add an "Edit" button to the platform. Even with this update, so many users still want an "Edit" button that allows them to re-edit their updates at any time. But, do you think an Edit button would be better? What if you quoted a tweet because you agree with the context, and the creator goes back to change to context to what you don't agree to? How do you think Twitter should handle this?. Share your thoughts.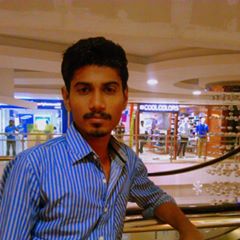 Selva Ganesh is the Chief Editor of this Blog. He is a Computer Science Engineer, An experienced Android Developer, Professional Blogger with 8+ years in the field. He completed courses about Google News Initiative. He runs Android Infotech which offers Problem Solving Articles around the globe.