Verizon Wireless offers several ways in which customers can get in touch with them, whichever is the most convenient option for them. For instance, customers can call the customer care center, which is available 24/7, where they will find a representative ready to help them with any questions. Alternatively, they can use the company's live chat feature, accessible through the website or My Verizon mobile app, allowing users to chat with a representative anytime. Additionally, Verizon has a comprehensive customer support section on its website that contains informative articles, troubleshooting guides, and frequently asked questions that customers can use to find answers to their queries. Besides, Verizon Wireless has several social media accounts like Facebook and Twitter, where customers can quickly connect with the company to get help.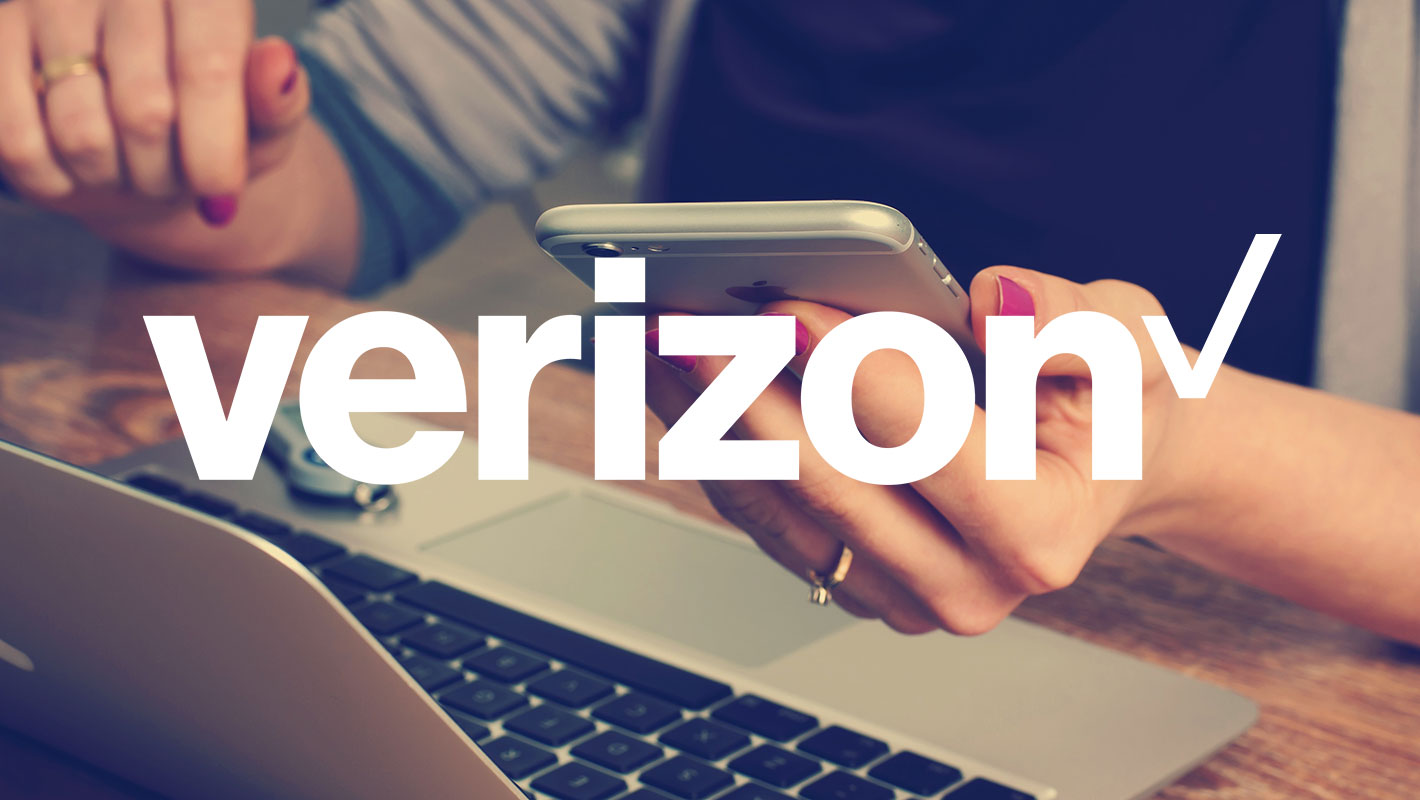 Contact Verizon Wireless USA
Knowing how to contact Verizon for assistance can save you time and frustration when faced with a problem or question related to your Verizon phone service. Whether you prefer traditional phone support, online chat, or alternative methods, Verizon has you covered. Let's explore the different options to contact Verizon and get your help.
Contacting Verizon through phone support
Call 1 (800) 922-0204 for customer support
One of the most direct and reliable ways to contact Verizon is by phone. By calling Verizon's customer support number at 1 (800) 922-0204, you can speak to a customer service representative who can assist you with various issues and inquiries. When dialing this number, you will be greeted by a message that guides you through the different support sections. Knowing the specific problem and the solution you seek beforehand is a good idea to ensure a quick and convenient call.
Call 888-294-6804 for pre-paid phone support
You can call a dedicated number for support if you have a pre-paid Verizon phone plan. Dialing 888-294-6804 will connect you with an agent specializing in pre-paid phone-related problems. This number ensures you receive the most relevant assistance for your needs.
*Dial 611 to check balance and account details
There's no need to call other numbers for simple tasks like checking your Verizon account balance, tracking your usage, or learning about voicemail. Dial *611 from your Verizon phone; an automated answering machine will guide you. This computerized system provides quick access to essential account information without speaking to a customer support agent.
Call 800-225-5499 to buy a Verizon phone
If you're in the market for a new Verizon phone and have questions about rates, mobile data limits, and available contracts, calling 800-225-5499 will provide you with valuable information. The knowledgeable representatives will assist you in making an informed decision and ensure you choose the right phone and plan for your needs.
Call 800-465-4054 for business phone support
There's a dedicated support number for businesses that rely on Verizon phones for communication and encounter issues. By dialing 800-465-4054, you can get assistance tailored to business-related problems. The specialized agents understand business customers' unique challenges and can promptly provide the necessary solutions.
Call 800-300-4184 for Fios service support
If you have questions or need assistance regarding Verizon's Fios service, a high-speed internet and TV service, calling 800-300-4184 will connect you with the Fios service support team. Whether you're a new customer looking for information or an existing customer with specific concerns, the Fios service support agents are there to help.
Using the online chat support
Verizon also offers online chat support, which provides a convenient alternative to phone calls. If you prefer written communication and want to resolve your problem through text-based conversation, follow these steps: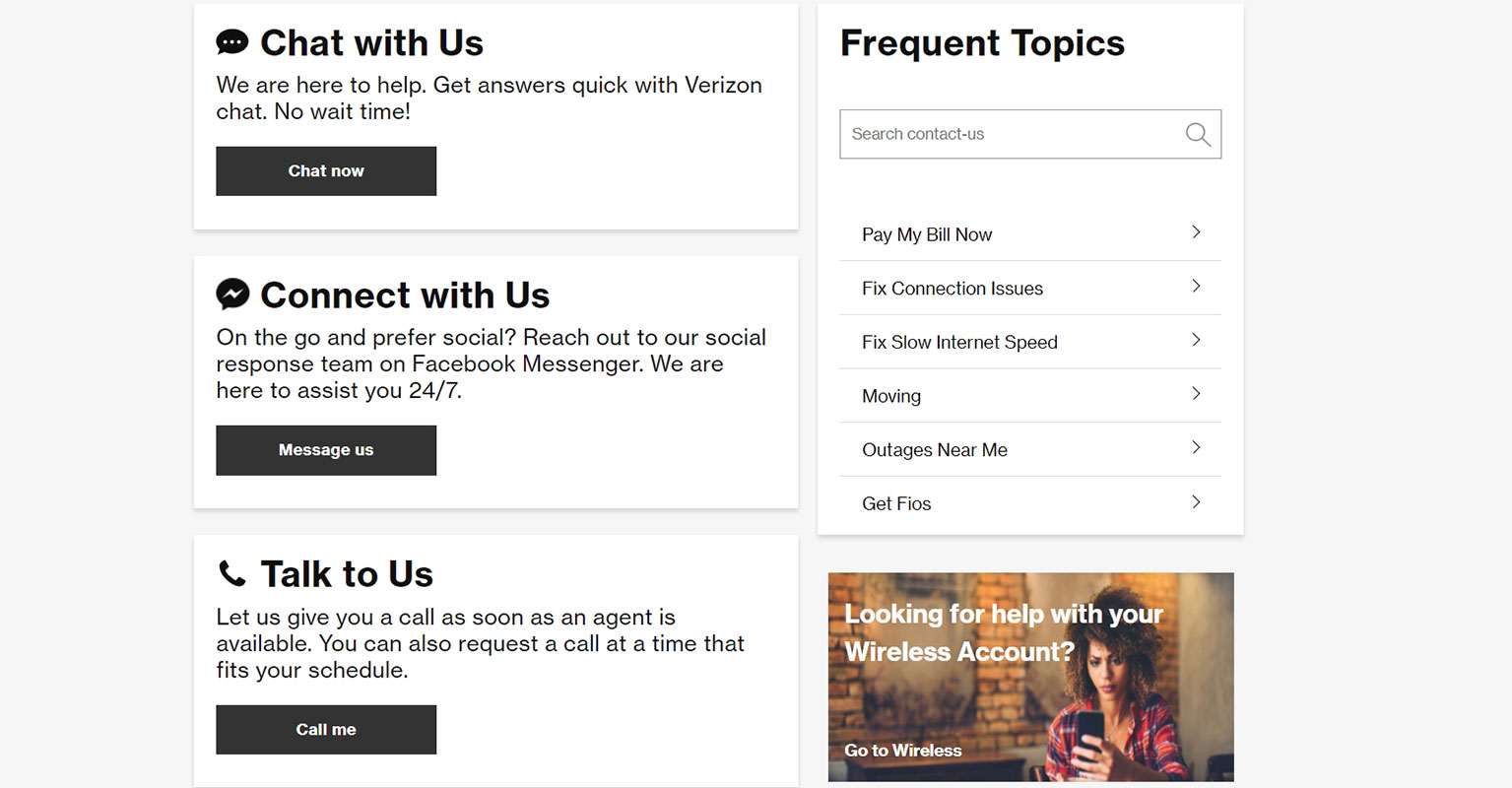 Navigate to the live chat section on Verizon's support page
Start by visiting Verizon's official support page. Look for the "Live Chat" contact or support menu section. Clicking on the provided link will redirect you to the live chat interface.
Sign in to your Verizon account
You must sign in to your Verizon account to access the live chat feature. Provide your mobile number or user ID and password when prompted. The pop-up box usually offers helpful links if you don't have an account or have forgotten your login details.
Chat with a Verizon agent through the chat box to resolve your problem
Once signed in, you'll see a chat box to communicate with a Verizon support agent. The agent will typically greet you and ask about your issue. Clearly explain your problem, provide the necessary details, and press 'Send' to submit your message. The Verizon agent will respond promptly, offering guidance and solutions to your concern.
Trying alternative methods of support
Besides phone support and online chat, Verizon provides additional options for contacting and seeking assistance. These alternative methods can be instrumental if you prefer using social media platforms or community forums. Here are a few alternatives to consider:
Use Facebook to ask Verizon a question
Verizon maintains an active presence on Facebook, where you can ask questions and seek support. Visit Verizon's support page on Facebook and locate the black text box that says 'Facebook Messenger.' Clicking on the provided link will open a new window, prompting you to sign in to your Facebook account. Once signed in, you can send Verizon a direct message containing your question or concern.
Try Twitter to get a shorter response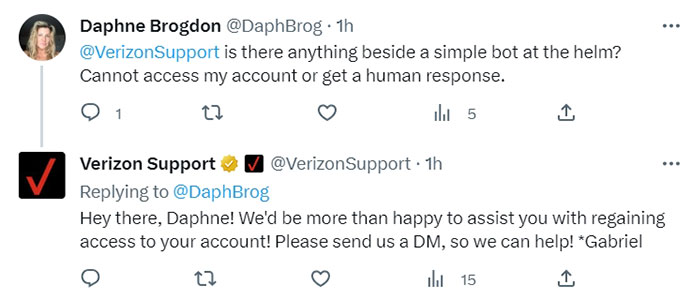 For a quicker response, you can reach out to Verizon on Twitter. Log in to your Twitter account and tag Verizon Wireless Support (@VerizonSupport) in a tweet with your question. By tagging their support account, you'll notice the Verizon Support team of your tweet, and they'll do their best to assist you quickly.
Consult the Verizon Support forums for a question you have
Verizon hosts support forums where customers can ask questions and find answers from other users or Verizon representatives. Depending on your phone type, you can visit the appropriate support forum. For Android phones, use this link: https://community.verizonwireless.com/community/droid. For Apple phones, use this link: https://community.verizonwireless.com/community/apple. If you have any other device, use this link: https://community.verizonwireless.com/welcome.
FAQs
When calling, how long does it usually take to connect to a Verizon customer support agent?
The waiting time to connect with a Verizon customer support agent may vary depending on call volume. However, Verizon tries to minimize wait times and promptly assist their customers. If you are experiencing a longer wait time, you can consider trying alternative methods such as online chat or reaching out through social media platforms.
Can I contact Verizon for support outside their regular business hours?
Yes, Verizon provides customer support services beyond regular business hours. They understand that issues can arise anytime and strive to ensure continuous customer support. You can contact Verizon for assistance during the day or late at night.
Do Verizon representatives monitor the support forums?
Yes, Verizon representatives actively monitor the support forums and participate in discussions. They provide answers to questions, offer guidance, and address customer concerns. Additionally, the forums provide a platform for Verizon customers to connect, share experiences, and exchange helpful information.
Can I use the online chat support if I don't have a Verizon account?
No, the online chat support requires you to sign in to your Verizon account. If you don't have an account, consider contacting Verizon through other methods, such as phone support, social media, or support forums.
Are there any fees associated with contacting Verizon customer support?
Verizon customer support is typically offered free of charge. However, you must know of any potential charges related to your phone plans, such as international call rates or usage fees. Always review your plan details or contact Verizon to ensure you have accurate information regarding prices.
Wrap Up
In conclusion, when you encounter an issue or have a question related to your Verizon Wireless service, there are multiple ways to contact Verizon and find the support you need. Whether you prefer the traditional approach of phone support, the convenience of online chat, or the flexibility of alternative methods like social media and community forums, Verizon strives to provide accessible and efficient customer assistance. Please choose the best way that suits you and reach out to Verizon to experience their commitment to resolving your inquiries and ensuring a seamless mobile phone experience.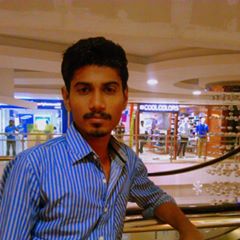 Selva Ganesh is the Chief Editor of this Blog. He is a Computer Science Engineer, An experienced Android Developer, Professional Blogger with 8+ years in the field. He completed courses about Google News Initiative. He runs Android Infotech which offers Problem Solving Articles around the globe.