Google never hesitate to surprise us with their Photos features. Google is already confusing leading mobile companies with its Camera Quality. Along with the hardware, Google is always famous for its software Magics. There are plenty of features like Night Light and Magic Eraser that stand against other companies. Now, along with the Magic Eraser, Google introduced the Camouflage tool in Pixel 6a, which is helpful for blended objects that can't be entirely removed by the Magic Eraser tool. Also, It helps to mix the elements with the scene and makes it less distracting. The Magic Eraser Camouflage tool is officially available in Google Pixel 6 and 6 Pro. You can update it from the Play Store or sideload it.

Exclusive Magic Eraser and Camouflage tools
The Google Magic Eraser Camouflage tool was exclusive to Google Pixel 6a devices, but now it's no more. With Google making Android 12 more accessible to third parties, the Magic Eraser Camouflage photo-editing tool is also getting some adjustments.
The popularity and craving to use Magic Eraser are due to the app's features and powerful photo-editing tools. This photo-editing was introduced with the Pixel 6a, and it seems a better editor than most other ones in app stores. Before now, some Android users could tweak the Google Photos app to use the Magic Eraser editor on their non-Pixel Android phones.
But now, it's official; you can use the Camouflage tool on your Pixel device running Android 12 without tweaking any app on your smartphone.
What is Magic Eraser in Google Camera App?
Magic Eraser used to be a Pixel-exclusive photo-editing feature that detects distractions and distortions on your photos, then allows you to remove all of them. This feature works with a set of tools for removing all the distractions in an image, all at once or one after another.
It is a powerful editing tool that helps Pixel users to achieve perfect photography by removing unwanted objects in the Background. Other Google Pixel users have wished to have this feature on their device, and now, that's possible.
Magic Eraser's drawback
Magic Eraser functions in a similar way to Photoshop's content-aware fill. To remove an unwanted subject, you can use information from surrounding images to fill the area. This works well for specific issues, especially when isolated from other objects in the picture. Because most photos can be viewed on tiny screens these days, the results are acceptable. The final image won't look the same if the object you are trying to remove is near other elements. The system can't make a good guess at filling in the space, so it may create artifacts with a strange appearance that could be a significant distraction.
Camouflage tool Advantage
Camouflage can be a great solution. The Camouflage tool doesn't try to remove unwanted objects altogether; it just desaturates them to make them less distracting. This tool is ideal for placing a brightly colored stroller next to your subject. Magic Eraser can make it worse by trying to clone its existence. But Camouflage will suffice to distract it.
By de-saturating brightly colored objects behind the subject, we can focus on what is essential without losing context or adding distracting artifacts.
Magic Eraser Now Available For Pixel 6 and 6 Pro
If your Pixel device runs on the latest Android 12, you can install the Magic Eraser Camouflage tool feature. Well, this requires sideloading an app on your device, but not to worry, the app is the latest Google Photos app extracted from a Pixel 6a. Yeah, you guessed right; the Magic Eraser Camouflage tool feature is exclusive to the Photos app on Pixel 6a. Now, Google officially rolled out this feature to Pixel 6 and 6 Pro too.
Requirements and How to Get the Feature?
So, the essential requirement is that your device is running on Android 12 OS, and it needs to be a Pixel smartphone. Notwithstanding, some guys could get the app to work on their non-pixel smartphones. You could use a file-sharing app to share the Google Photos app on your Pixel 6 device to your other Pixel smartphones, and you'd get the feature.
How to Install Magic Eraser Camouflage tool in Google Pixel 6 and 6 Pro Android 12? (Oriole, Raven)
You can update the Google Photos app in the Play Store to the latest version. When you can't do the Automatic way, You can follow below manual method.

Now, open the SAI app, and select "Install APKs" –> "System file picker."
Grant permissions and install the APK file you downloaded.
After the installation, tap on "Update."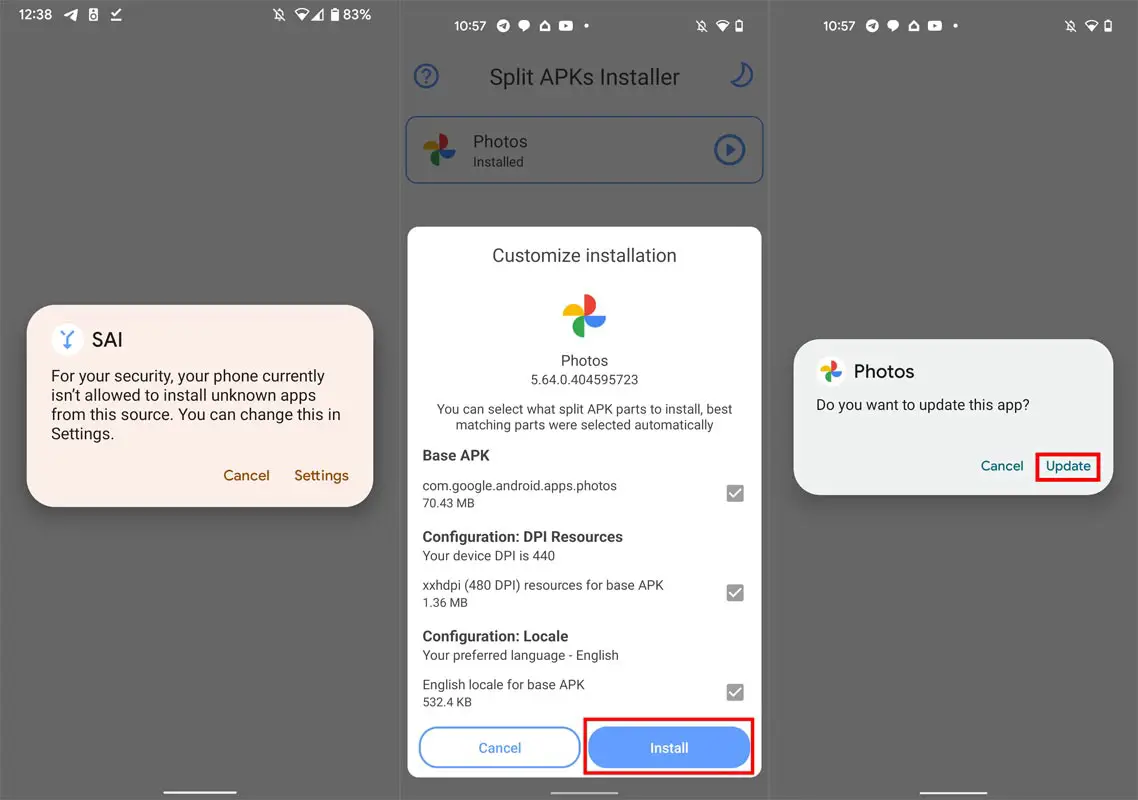 How to use the Camouflage tool to De-Saturate People/Objects from the Background?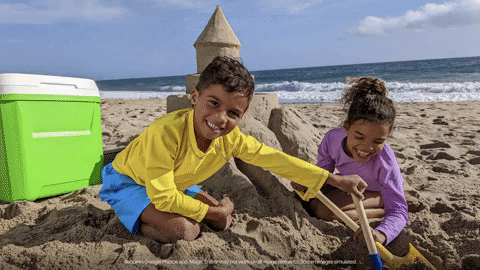 Open Installed Google Photos app.
Choose the image; You want to remove background things.
Select Edit. Google Photos App will Automatically suggest Magic Eraser and Camouflage tool. Or You can find the option in Edit Settings.
After Choosing the Camouflage tool, You can choose Automatic suggestion by Google App or manually select the objects to remove. Most of the time, Google's advice is based on focusing on the main person.
After Highlighting removable things, Select "Done." You can save the image as Original or keep the copy with the Background Removed and The Original one you have taken.
Wrap Up
This is how you can get the Camouflage tool feature on your Google Pixel 6 and 6 Pro. We're not sure this feature would work seamlessly on other-pixel devices, but some tweakers already said it does on devices running versions of Android 12. Google always amazes us with their new Photos technologies and Google Photos App options like Auto Locations. Since Android is an Open Source and most mobiles use a similar OS other than UI differences, We can use the app. There is no exclusive feature until it is hardware-dependent. Did you try the Camouflage tool in your Google Pixel 6/6 Pro? Did you notice any lag compared with the regular Magic Eraser? Share your experience below.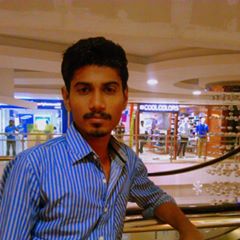 Selva Ganesh is the Chief Editor of this Blog. He is a Computer Science Engineer, An experienced Android Developer, Professional Blogger with 8+ years in the field. He completed courses about Google News Initiative. He runs Android Infotech which offers Problem Solving Articles around the globe.