All the mobile companies are always proud that they provide Nationwide Coverage. But, In Reality, We know that that is not true. When you move from Metro cities, Your mobile will not get full Coverage; in rural areas, your Network will always go down. Providing 100% coverage in all places is physically not possible. But they should consider the Human interaction places. As an initiative in this process, T-Mobile Partners with Spacex Starlink to Provide Better Coverage to Network Down Areas. Initially, they will try to cover No network areas, and later they will go further with data connections.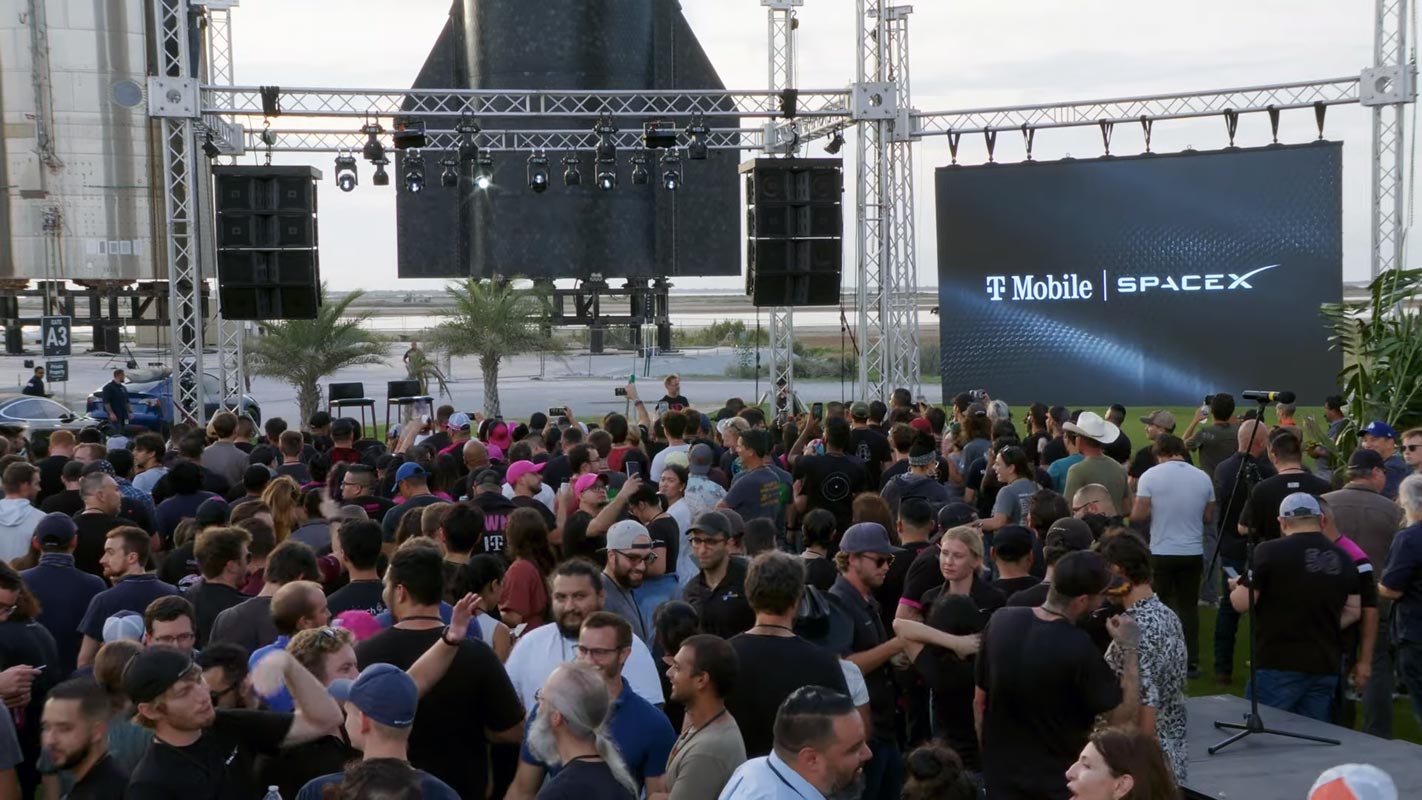 T-Mobile Partners with Spacex Starlink
In a live show held at SpaceX's headquarters in the southern part of Texas, The two SpaceX directors, Mike Sievert and Elon Musk unveiled Coverage Above and Beyond. T-Mobile is partnering with SpaceX to use the company's Starlink satellites to drastically increase the provider's mobile phone coverage to every part of the U.S., bringing connectivity to areas that until now were not accessible to providers. The new plan will bring mobile phone connectivity to nearly every corner of the U.S. and even some remote areas.
T-Mobile and Starlink
Starlink offers internet connectivity via three satellites placed in orbit. It has seen a surge in popularity since its launch. More than half a million people have signed up for the service. However, collaborating with T-Mobile could be a beneficial and lucrative option in the long term. T-Mobile has a vast base and infrastructure for internet connectivity. Starlink connecting to that base and vice versa could cause 5G connections to be offered in difficult-to-access areas.
Official Statements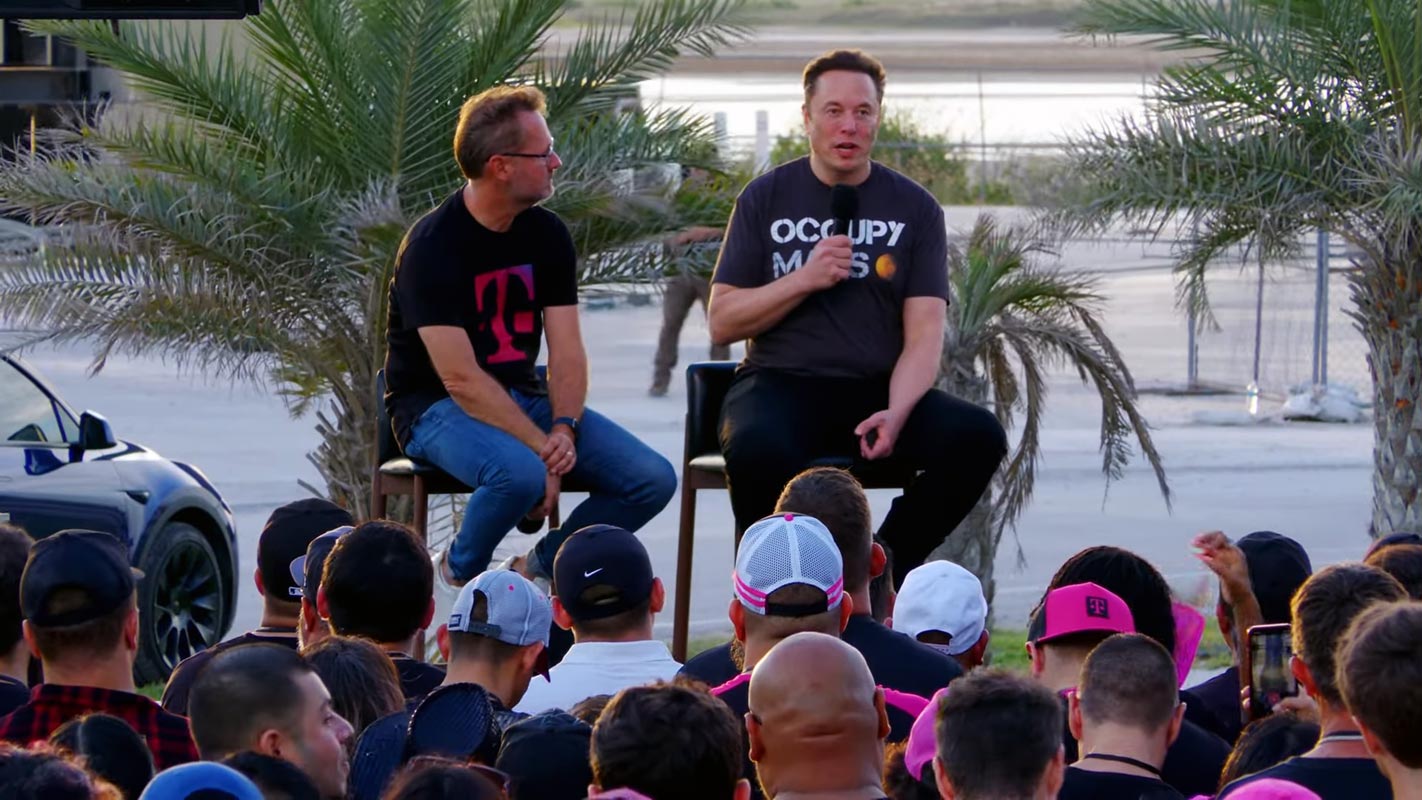 "We've always considered a different way of keeping our customers connected, and that's why we're working with the top providers to provide services beyond what was previously offered to customers. This is more than just an innovative alliance; this is two innovative innovators that challenge the traditional methods to develop something innovative that will further engage customers and make competitors fearful," said Mike Sievert, T-Mobile CEO.
"The crucial thing to remember about this is that there's no dead zone in this world to use your mobile phone. We're thrilled to have the opportunity to launch this partnership by partnering with T-Mobile," said Elon Musk, Tesla and SpaceX CEO.
Coverage and Beyond
T-Mobile's latest initiative, "Coverage Above and Beyond," will utilize SpaceX's expanding array, including near-Earth Starlink satellites, particularly the more advanced V2 satellites set to launch in the coming year. These satellites will offer essential connectivity. Sievert said T-Mobile would be able to hook up to a new network, beamed down by Starlink's satellites, using T-Mobile's mid-band spectrum nationwide, describing it as a "true satellite-to-cellular service."
Although satellite phones provide the most reliable connectivity for those who are on the move in remote locations, T-Mobile's service will offer an extra level of security for those traveling into areas with no devices, safe in knowing that in the event there's a problem, it will be possible to get assistance. For those who would like to monitor their texts miles away from wherever it will be a breeze.
Plans for Future 5G coverage
SpaceX's ongoing struggle with another satellite service provider, DISH. Musk's company claims that if the spectrum of 12GHz were to be used to share space frequencies and its 5G terrestrial network, Starlink's Internet would be "unusable" due to potential interference.
In any event, the partnership between Starlink and T-Mobile could result in both companies being qualified for government subsidies to invest in rural internet. Rural Coverage is likely to be debated in the current Livestream. T-Mobile has a 5G coverage quota it is looking to fill, and Starlink's assistance could help achieve this. Notebookcheck explains how T-Mobile's cell towers could benefit from Starlink's infrastructure on the ground instead of investing in fiber networks for rural areas.
Wrap Up
Compared with other mobile networks, T-Mobile is always way ahead of everyone. At the same time, Verizon and AT&T are struggling to provide 5G networks to their users. T-Mobile comes with a low-band 5G Nationwide plan and is slowly moving towards mid-band and Ultrawide. After the success of the T-Mobile implementation, Verizon and AT&T are following the same. 5G, 4G, and VoLTE are all fancy things. The basic need for Mobiel is to make calls and text messages. There is no use in those things when we can't do that. I Hope the Starlink collaboration can provide better Coverage for T-Mobiel when they implement the resources correctly. What are your thoughts about T-Mobile's partners with SpaceX Starlink? Share it below.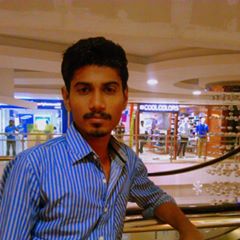 Selva Ganesh is the Chief Editor of this Blog. He is a Computer Science Engineer, An experienced Android Developer, Professional Blogger with 8+ years in the field. He completed courses about Google News Initiative. He runs Android Infotech which offers Problem Solving Articles around the globe.