Reaching People with your product is more important than manufacturing it. Most mobile companies fail when they can't get users and Advertise their products. If people don't know you have it, How can they buy it? Leading companies spend huge money because of these reasons. But, Compared with any other company, Google primarily uses Regular People and Great ideas in their Advertisements. Because of their different approach, People always pay attention to their products. Recently Google Japan announced that they would also Ship Original Potato Chips for the first 2000 Pre-Order of the Pixel 7 Series. The approach is not new. They have already done this with the Pixel 6 launch.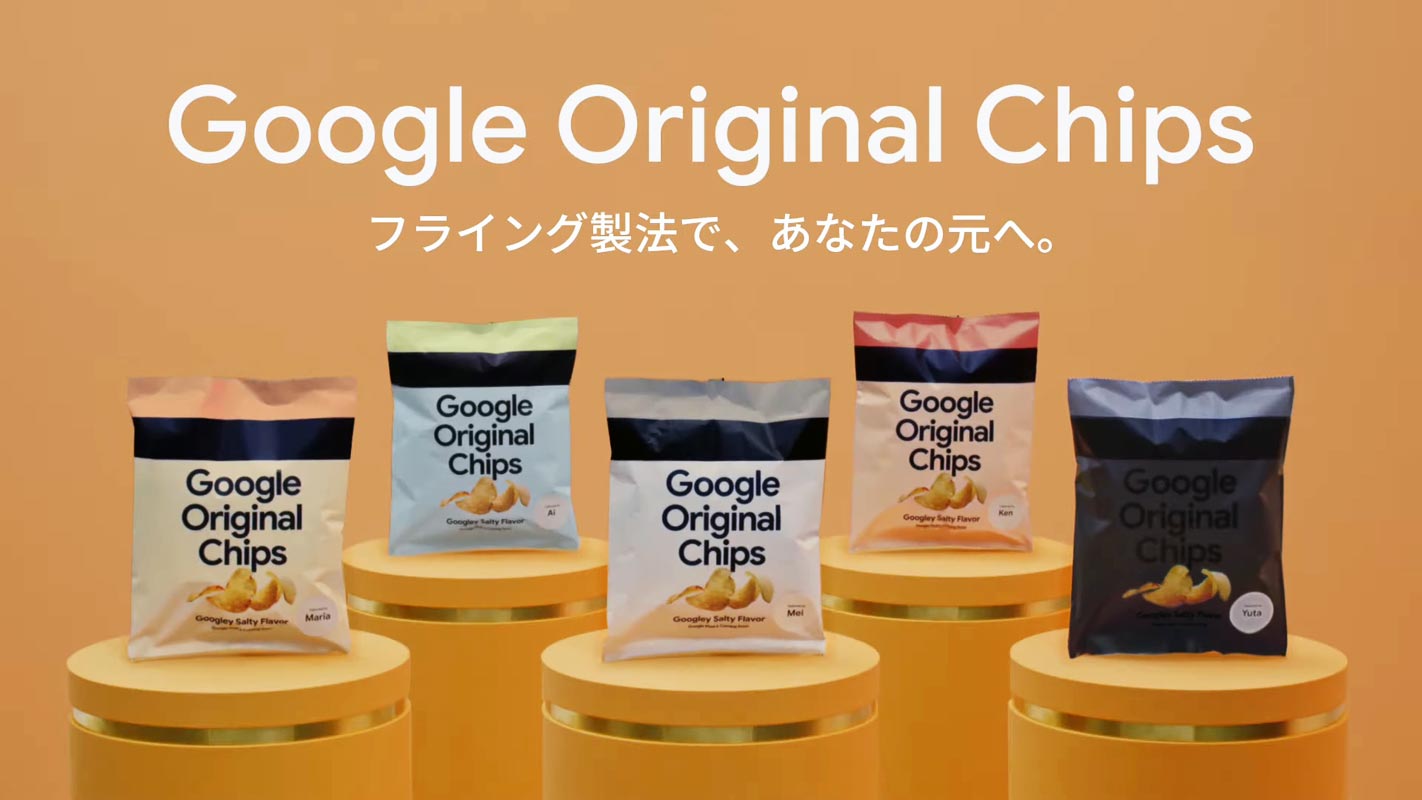 Google Pixel 6 series launch and Original Potato Chips
Last year in 2021, Google Japan followed the same statistics and got a good response. On the Japanese website, on behalf of Google's Pixel 6, Google announced that it will deliver freshly made, in-house-made potatoes to the first users who sign up to participate in the promotion. As you'd expect, these "custom-made" chips snapped up pretty quickly. However, Google left a short promo video to enjoy, showcasing these new chips in all the Googley Salty flavors. The promotion has ended.
Google's Food Promotion approach is not something new
It's not the first time we've seen Google provide unique promotional materials. For example, from the "Launch Night in Donuts" pop-up shops and much more, Google has a distinct marketing style that looks and feels unlike every other company, and that's a good thing.
If Google intends to move forward in the hardware field and expand its reach, it must establish its brand on the market. Branding is vital to achieving this goal. Google is recognized for the appearance and feel of its products. Promos like this can help create an instant household name. We don't yet know the exact date for the launch of the Pixel 6, but it sure appears to happen very shortly. Keep an eye out. We could be headed for New York before you know it.
Google Japan Original Potato Chips for the very first pre-order of 2000 of the Pixel 7 Series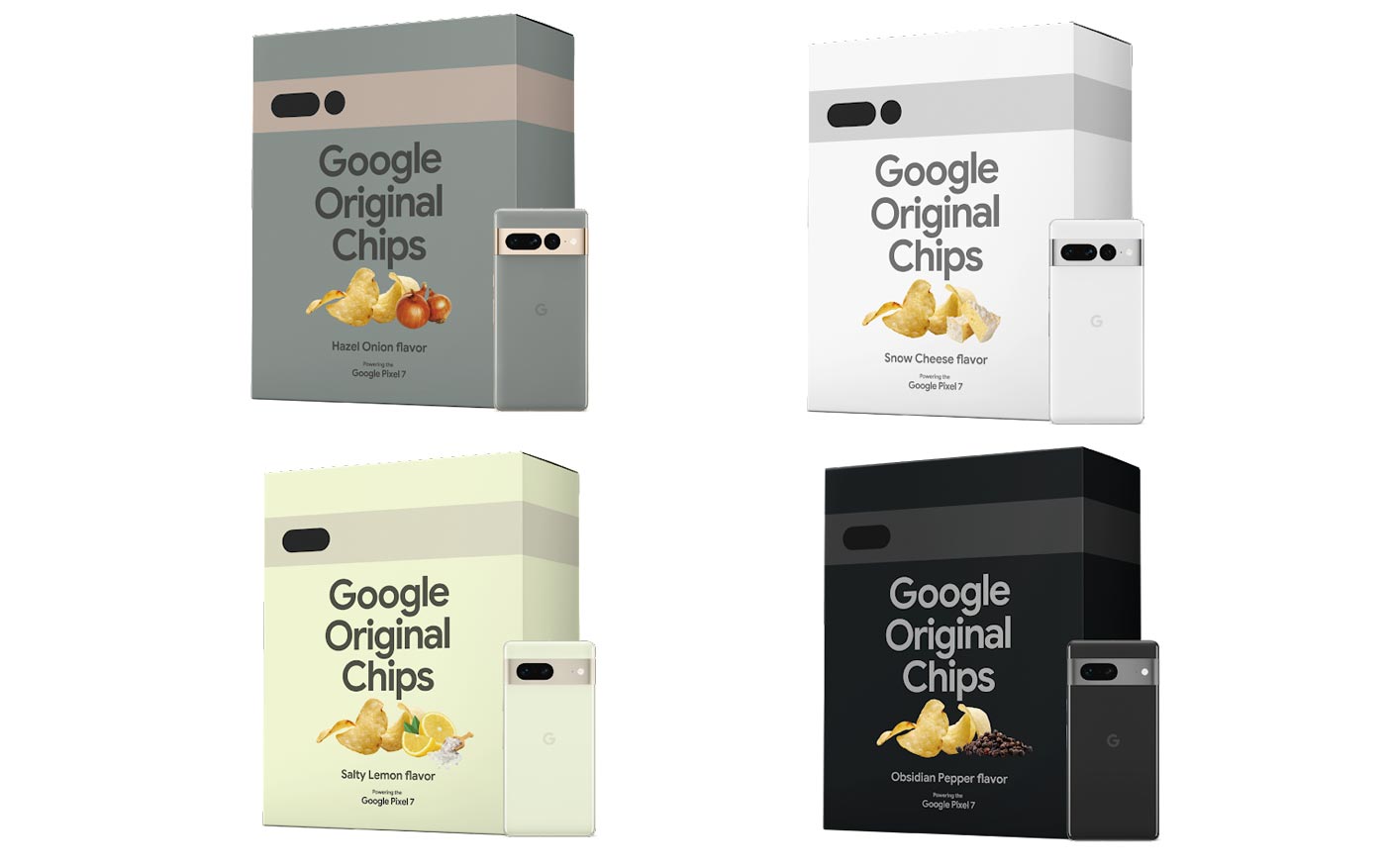 Google offers 2,000 boxes of Potato chips in its Pixel 7 promotional snack. As stated, it has four colors that heavily draw on the brand new Color options for Google's Pixel 7 smartphone. Another issue is that it's exclusively available in Japan. It is unclear if it will also be available in the United States or elsewhere.
Its Salty Lemon flavor showcases the Lemongrass style. It also comes with the Hazel Onion flavor, which has a gold and green color scheme, whereas its Snow Cheese sports white and silver options. Then, the sleek Obsidian Pepper variant teased the black version.
Wrap up
Looking from the outside, We may feel what using Food in the Mobile industry is. But all people always pay attention related to food items. When the Food is good, It creates favorite memory in our mind, and we always have a happy experience whenever we remember it. Since Google has a Search engine, They know what specific country people like the most. They use those data to attract users. Also, The food delivery should be on time and careful. Google says in a hidden way; They deliver the products on time with care packages. What are your thoughts about the Google Japan Potato Chips idea in the Pixel 7 promotion? Share it below.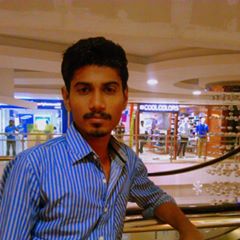 Selva Ganesh is the Chief Editor of this Blog. He is a Computer Science Engineer, An experienced Android Developer, Professional Blogger with 8+ years in the field. He completed courses about Google News Initiative. He runs Android Infotech which offers Problem Solving Articles around the globe.