Regarding future-related technologies, We can't ignore SpaceX and Tesla. The reason behind this is the man called "Elon Musk." Even though the Tweets and Wording of Elon Musk is debatable by Stock Holders and their Board Members, People always call him Tony Stark of Iron Man. Unlike other companies who promise future technologies and stop with prototypes, TRels brings real cars on the road, and they are working well. Also, SpaceX launched lots of successor versions. Elon already promised they are going to reveal Tesla Humanoid Robots soon. As he promised, they showed some prototypes and work-in-progress robots, and Musk announced that the Tesla Humanoid Robot prices might fall under $20,000.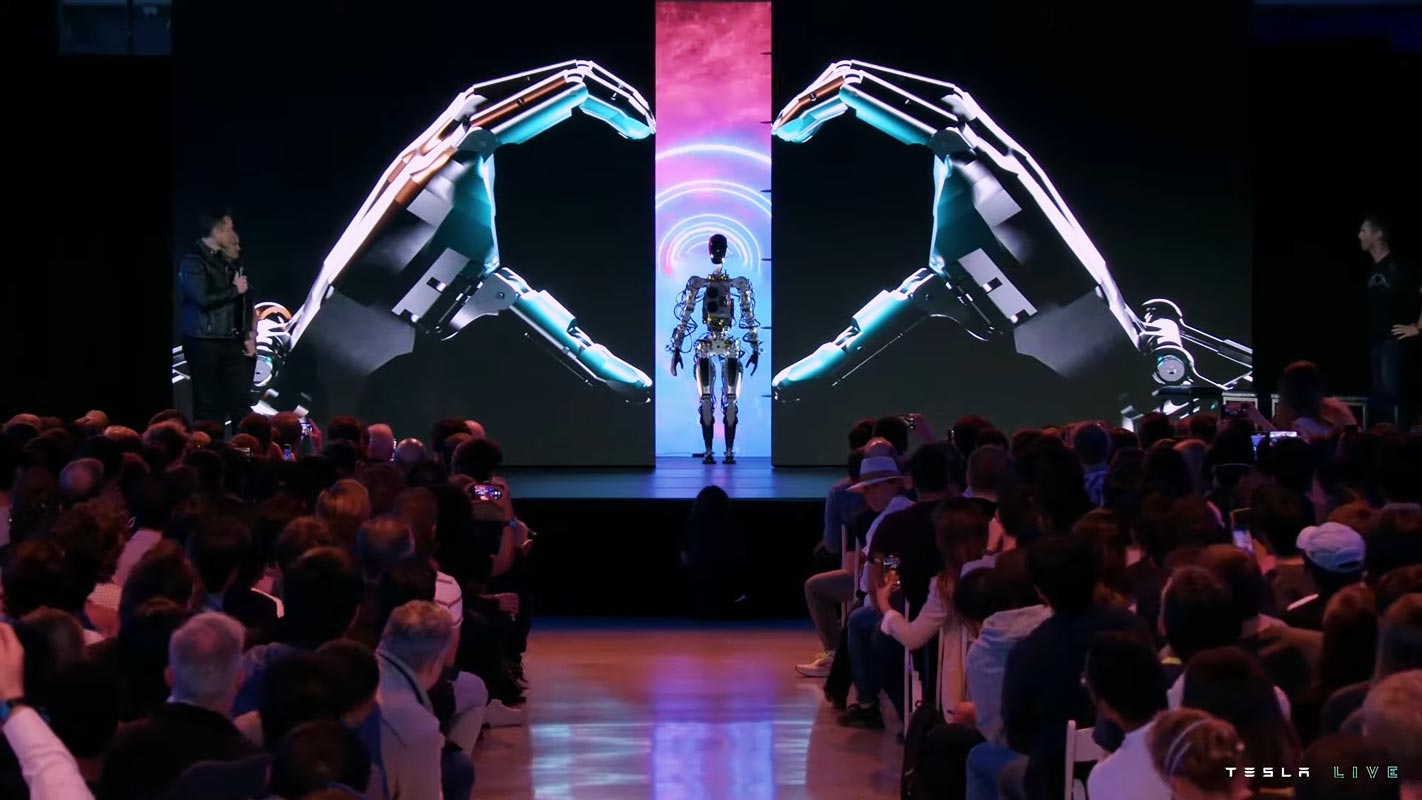 Tesla Humanoid Robot
As part of Tesla's 2022 AI Day presentation, Optimus, a prototype of Tesla's humanoid robotic robot, took to the stage for the first time. Optimus walked cautiously towards the audience, listening to techno music and flashing disco lights. It raised its arms in an apparent "Raise the Roof" gesture.
Tesla CEO Official Statement
Tesla CEO Elon Musk wore futuristic black leather pants and a jacket and revealed that this was the first time the robot had been operated without a tether. Musk explained that the robot could do more than walk around the stage waving. He laughed and said, "We didn't want it falling on its face."
Prototypes of Tesla Humanoid Robot
Two prototypes were unveiled at the event-Bumble C and First Generation Optimus Robot.
Bumble C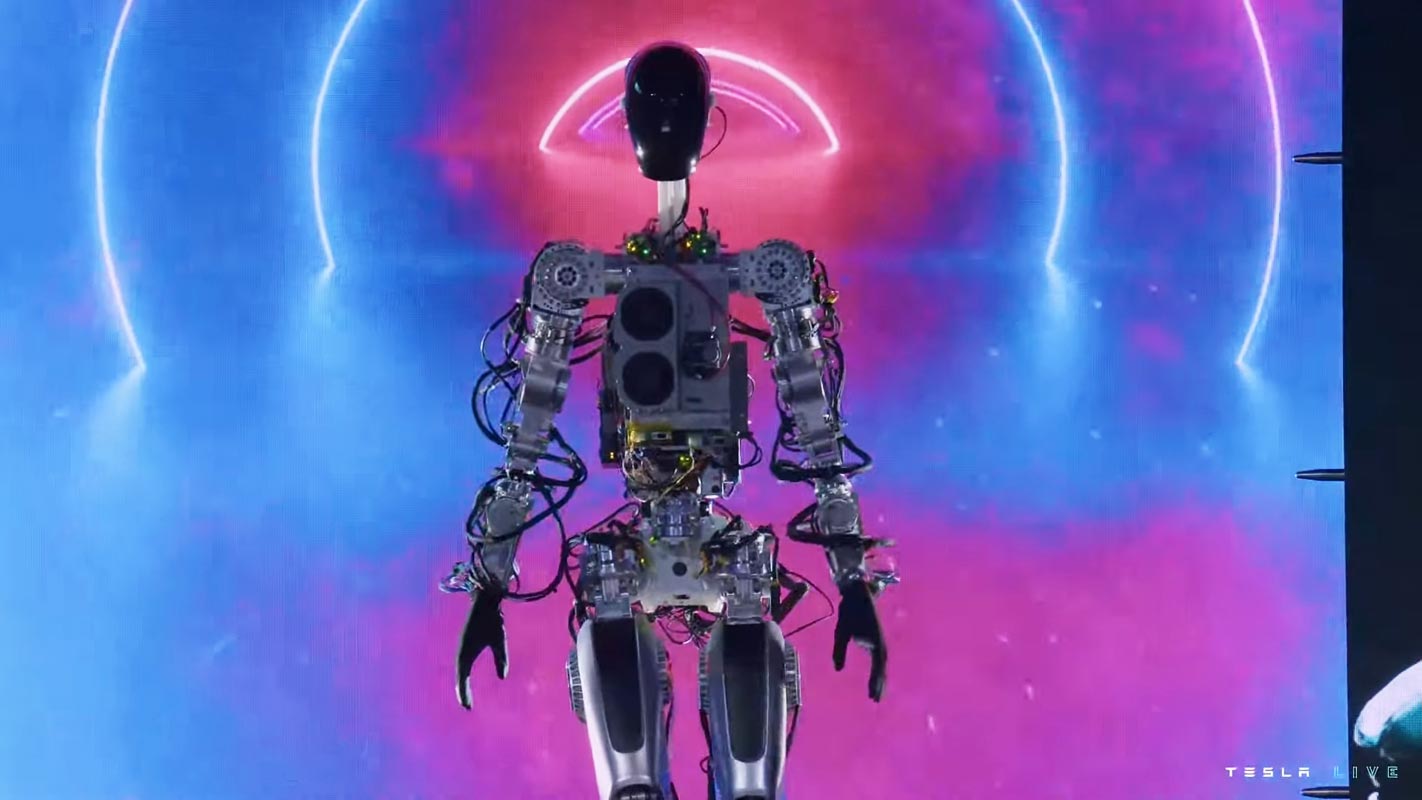 Tesla started by unveiling Bumble C, the first version of the bot, which was developed with "semi-off-the-shelves" actuators. It was a test bed for Tesla's first robot made with in-house components.
Although it couldn't do much on stage, it could walk around the crowd and wave at them. Tesla showed some videos of the robot performing tasks in a controlled setting to show its usefulness. Tesla even demonstrated the robot at work at Fremont's factory.
First Generation Optimus Robot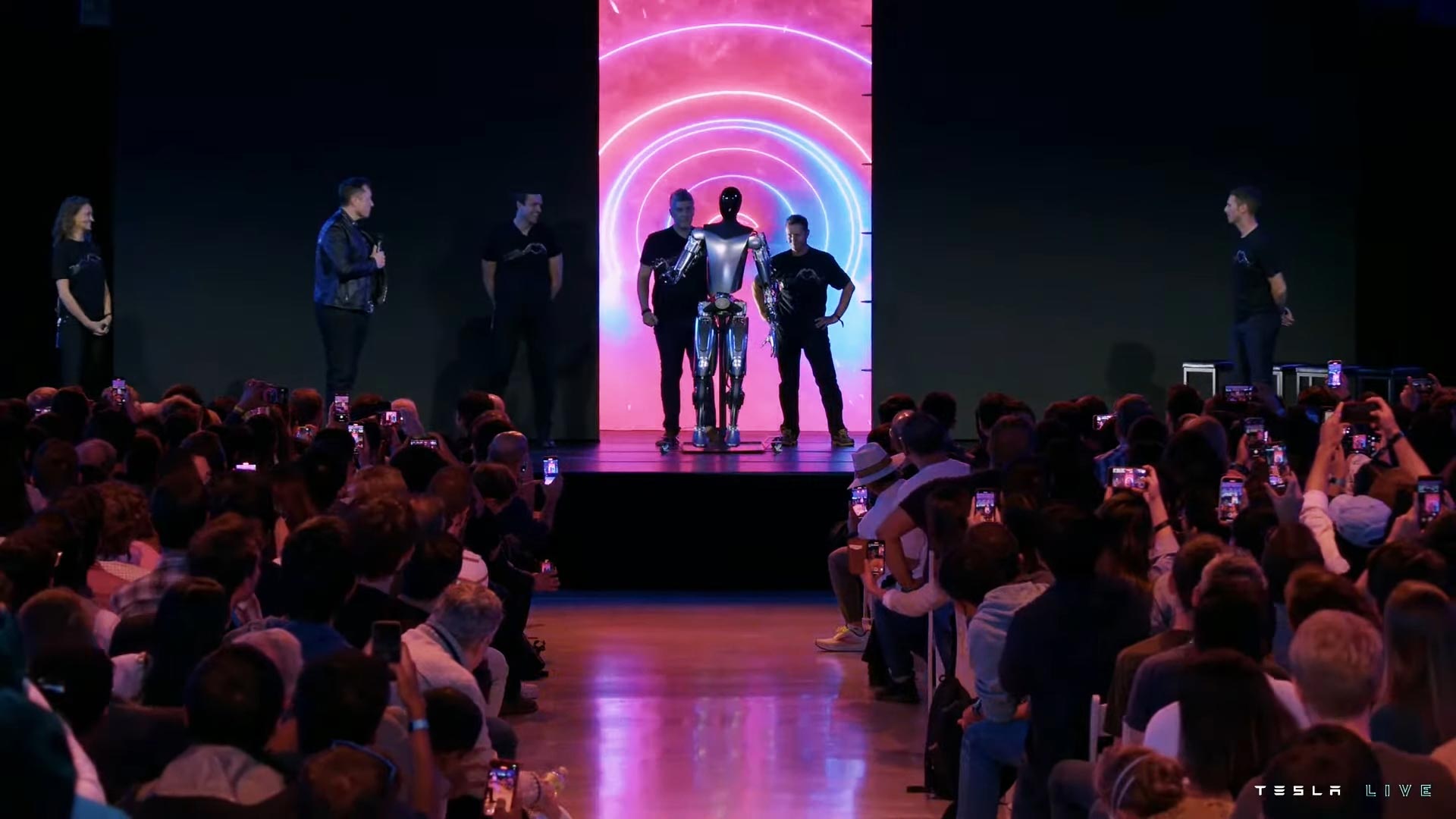 After Bumble C, Tesla introduced the first generation Optimus robotics robot to the stage. Tesla did not lead the charge and showed a rougher prototype still in development, as it could not walk yet.
Elon Musk, Tesla CEO, stated that the new robot would be able to walk in the next few weeks. However, he wanted to display it today because it is closer to the production version.
The vehicle could also not move on the stage other than wave at the crowd. It had to be carried by employees from Tesla. Musk pointed out that the Tesla-designed actuators, batteries, and power electronics were included in this Tesla-designed version.
Tesla disclosed that the prototype was in its possession in February 2022. This led to the creation of this new version, which is supposedly set to walk in the coming days.
Specifications
Tesla shared some specifications of Optimus, including a 2.3 kWh lithium-ion battery pack that should last for approximately a day. Tesla revealed last year that it also has the same "self-driving computer" as its vehicles.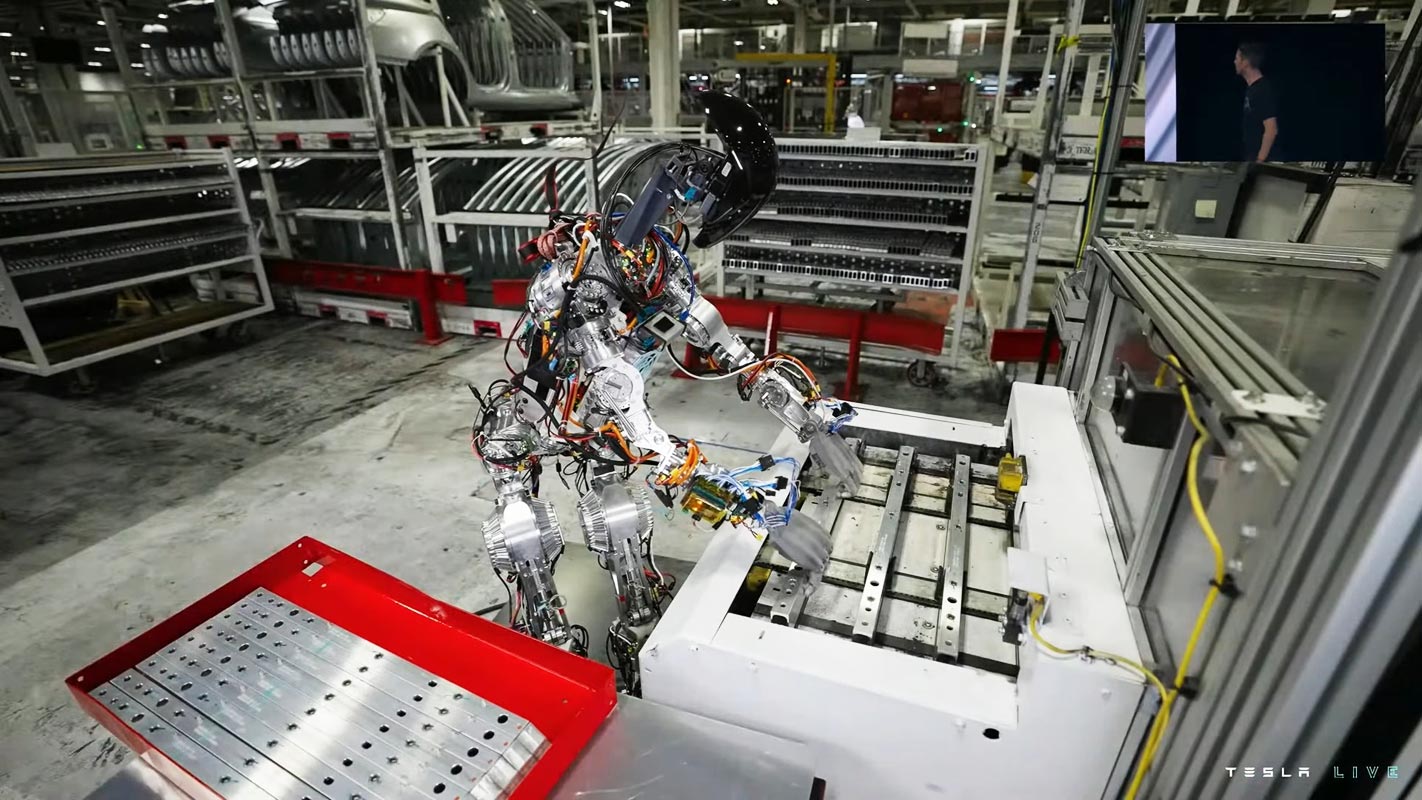 Following the presentation on the specifications and key features of the bot, Tesla went into detail about the robotic approach and AI used to develop it. Tesla's AI Day is all about recruiting. Tesla will show what it is doing to attract the talent it needs.
Musk also stated that Tesla's advantage lies in its AI, primarily designed for self-driving technology. Musk believes that Tesla will use this knowledge to allow the robot to navigate the natural world and complete practical tasks.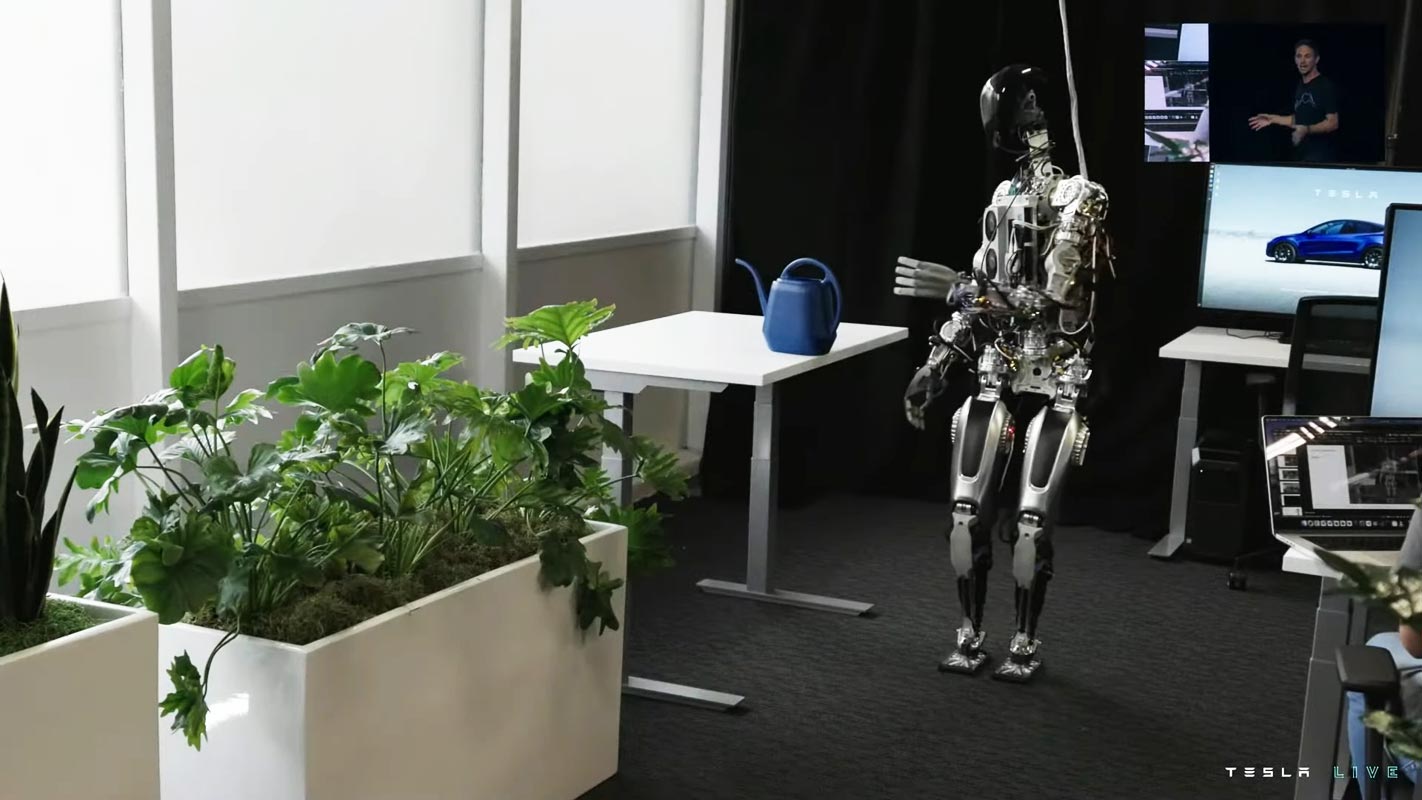 Pricing and Availability
He thinks the robot should be less than $20,000 in price. Although he didn't change the production timeline, he stated that Tesla had previously indicated that it would be in production by next year.
Wrap Up
Plenty of Robots are already available to do difficult human jobs. But they are not human-like structures. Because they need not, the existing Robots can do the same job without issues. But mostly, they are like Human Arms and already fetched data practice. That Robots are beneficial where Humans can't do the work. But, Tesla Robots can replace the workforce in Warehouses. Since they can do more than Regular Robots and use AI, They can do better results. We already know the power of Tesla AI in their Cars. Since it may fall under $20,000, With 2 Or 3 Robots can match a few human workers, and when it calculates annually, It is a profit for Owners. What are your thoughts about Tesla Humanoid Robot? Share it below.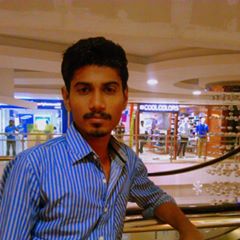 Selva Ganesh is the Chief Editor of this Blog. He is a Computer Science Engineer, An experienced Android Developer, Professional Blogger with 8+ years in the field. He completed courses about Google News Initiative. He runs Android Infotech which offers Problem Solving Articles around the globe.