You can download and Install the Android 12 version on your Samsung Galaxy S20 5G version using the below method. Samsung Galaxy S20 5G Android 12 SM-G9810/B/N/U/U1/W One UI Core 4.1 Stock Firmware is now available for download, providing a way to downgrade from Android 13 in case you encounter any issues or prefer the previous Version. As a flagship mobile device, the Samsung Galaxy S20 5G originally came with Android 10; the latest software update is now Android 13. While this is a significant upgrade, some users may have reasons for downgrading to the previous Version, which is where the Samsung Galaxy S20 5G Android 12 SM-G9810/B/N/U/U1/W One UI Core 4.1 Stock Firmware comes in. This article will guide you through the steps to download and install this Firmware on your Samsung Galaxy S20 5G.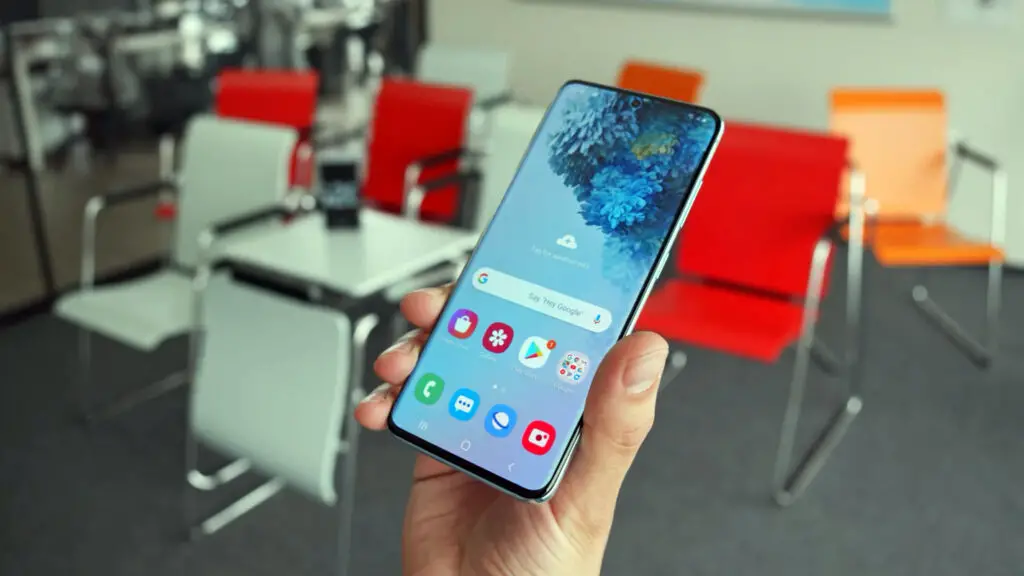 You can continually update your Mobile using the standard OTA method. When you can't update your Mobile using the traditional method, you can use the below Odin-based manual to update your Mobile.
There are plenty of features added to Android 12. Direct Google Play Store Security patch updates, Enhanced Privacy, and Improved Gestures are some noticeable features in the Android 12 version. When you have root access on your Mobile, You should follow a unique method to flash the Firmware. You can also use this method to Unbrick your Mobile. If you follow the below ODIN method, you will lose root access.
Samsung Galaxy S20 5G
 Android 12 One UI 4.1 Official Stable Stock Firmware Flash
Official OTA Method
Don't use the manual method if you want to update a security patch to the current month. Try this Automatic method.
The process is straightforward;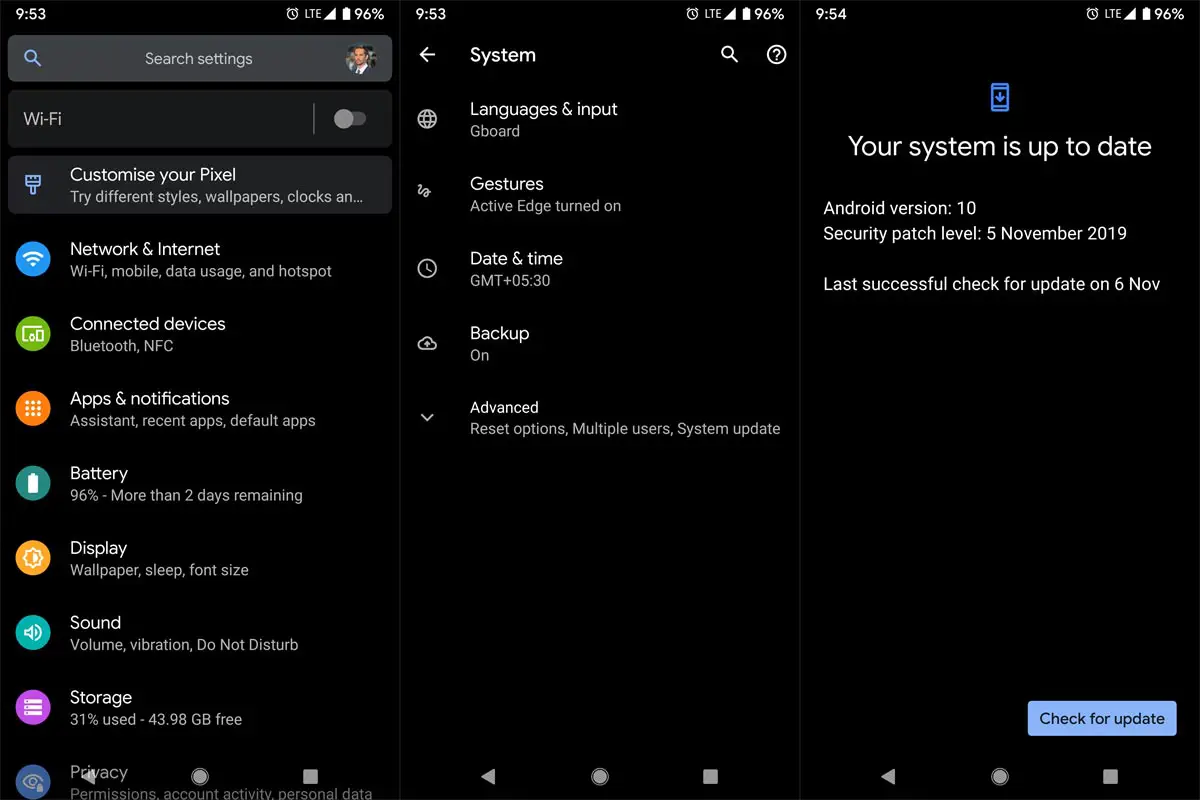 Go to your device setting menu and scroll down to the bottom.

Tap on "Software Update"

You may have to refresh the page to start the OTA upgrade process.
Manual Method (SM-G9810,
SM-G981
B,
SM-G981
N,
SM-G981
U,
SM-G981
U1,
SM-G981
W
)
Note
Check Your Device Mobile No. If you flash a Different model number, you will lose some features based on your region.
Battery Percentage Above 50.
Using ODIN Method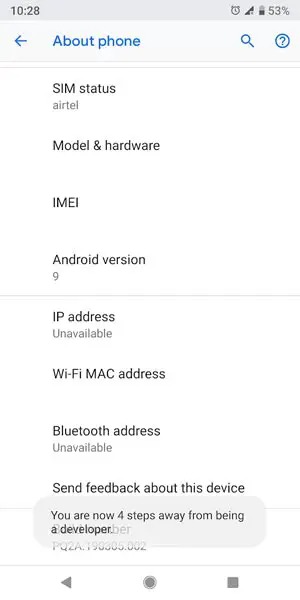 Enable USB Debugging Mode and OEM Unlock; you'll find these options in Settings >>> Developer options. If you didn't see the developer options on your settings menu, then go to about >>> build number; click on the "Build Number" row about ten times regularly to activate "Developer Option" on your device.
We are using third-party software flashing. Download ODIN and install this also on your PC. In the Version, select the latest Version ODIN.
Download Firmware From the below links, For Samsung Galaxy S20 5G Official Firmware.
If the above mirror is not working, try the secondary mirror.

Switch off your Mobile. Enter into Samsung Galaxy S20 5G Download mode->Volume Down + Power Button and 

Connect Your Mobile To your PC via USB Cable; after Samsung Logo Appear, Release all keys.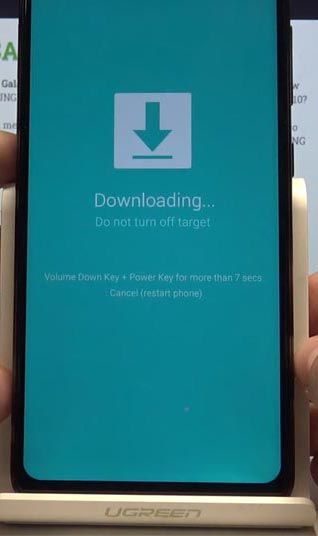 After entering Download Mode, it will say Warning; press the Volume Up button to continue.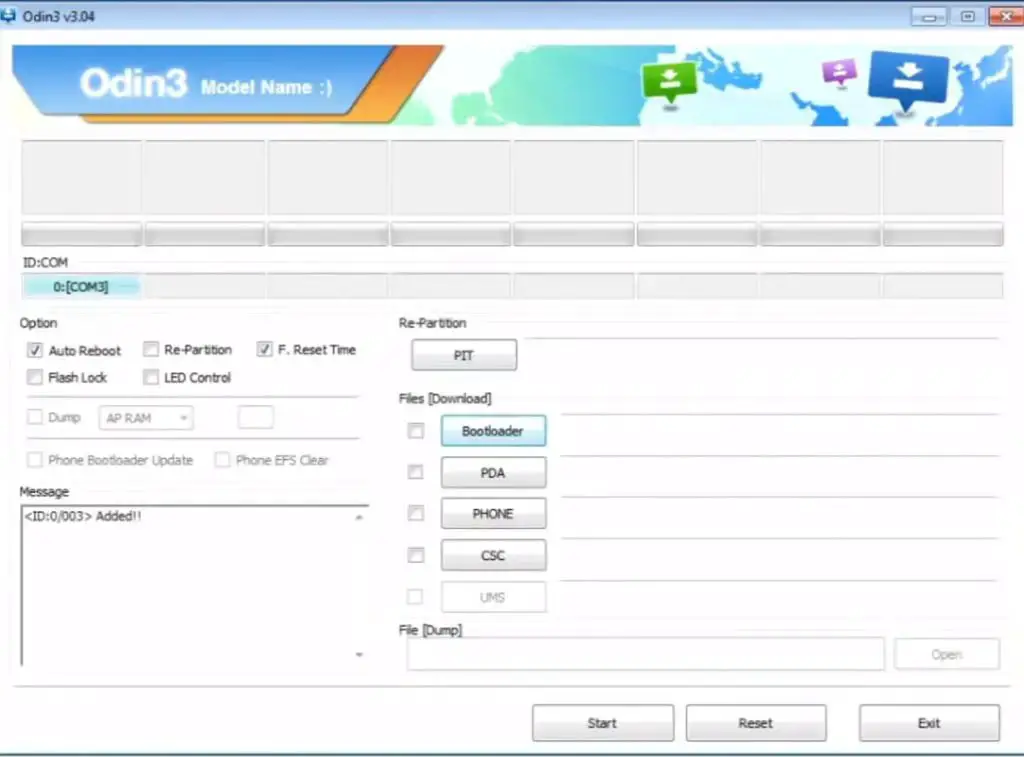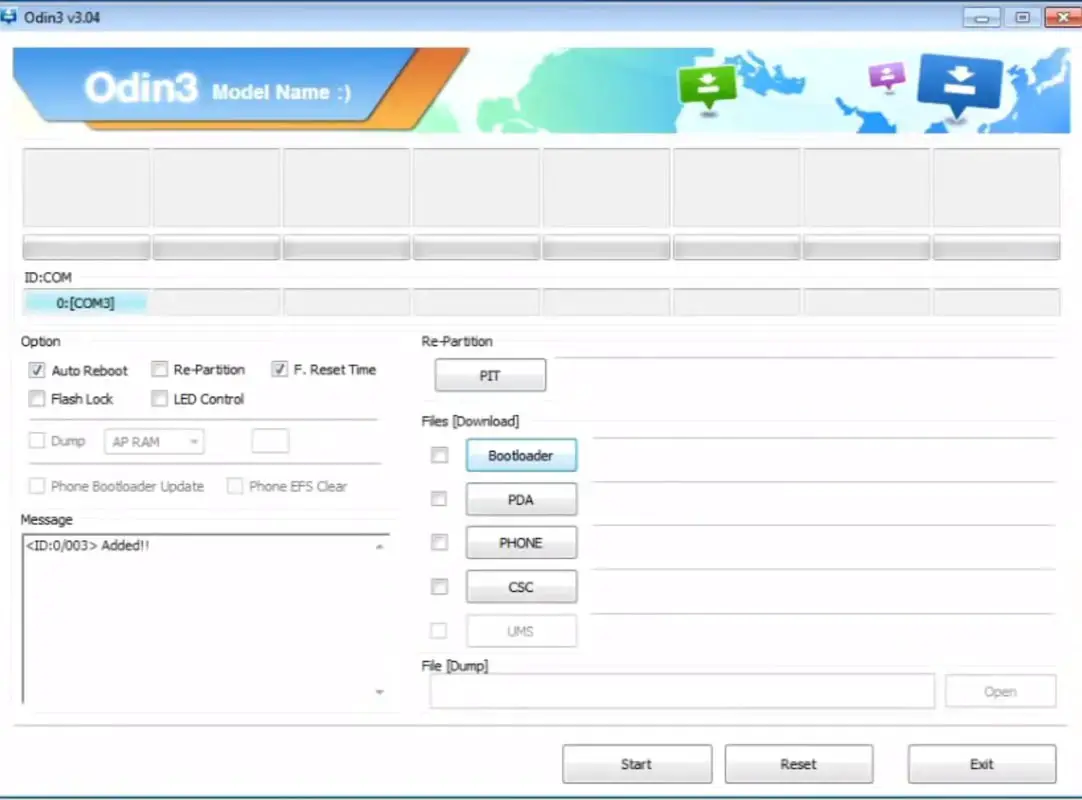 It Will Show the message added.
If you did not get this message, Repeat the above steps.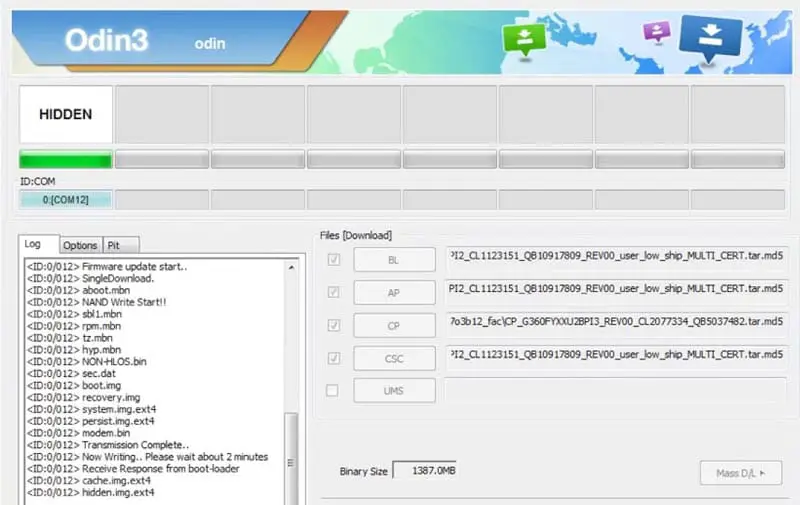 After Getting Added Message Select, AP/PDA Button, Browse for the Firmware file and select it. Tick the Auto-Reboot.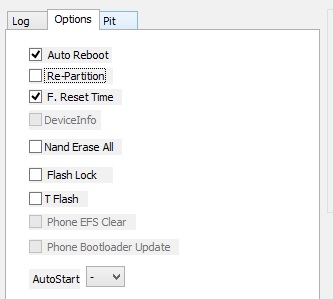 Press Start and wait for the tasks to complete. It will automatically reboot after the process ends.
Check Firmware
You can Check the Firmware Details->Settings->About-> Version.
Samsung Galaxy S20 5G Android 12 One UI 4.1 Features
Samsung Always Adds extra features to the OS. I listed Both Regular Android 12 Features and Some Exclusive UI Features. We already covered Exclusive One UI 2.0 features only available on Samsung Devices. One UI 4.1 is created based on Android 12.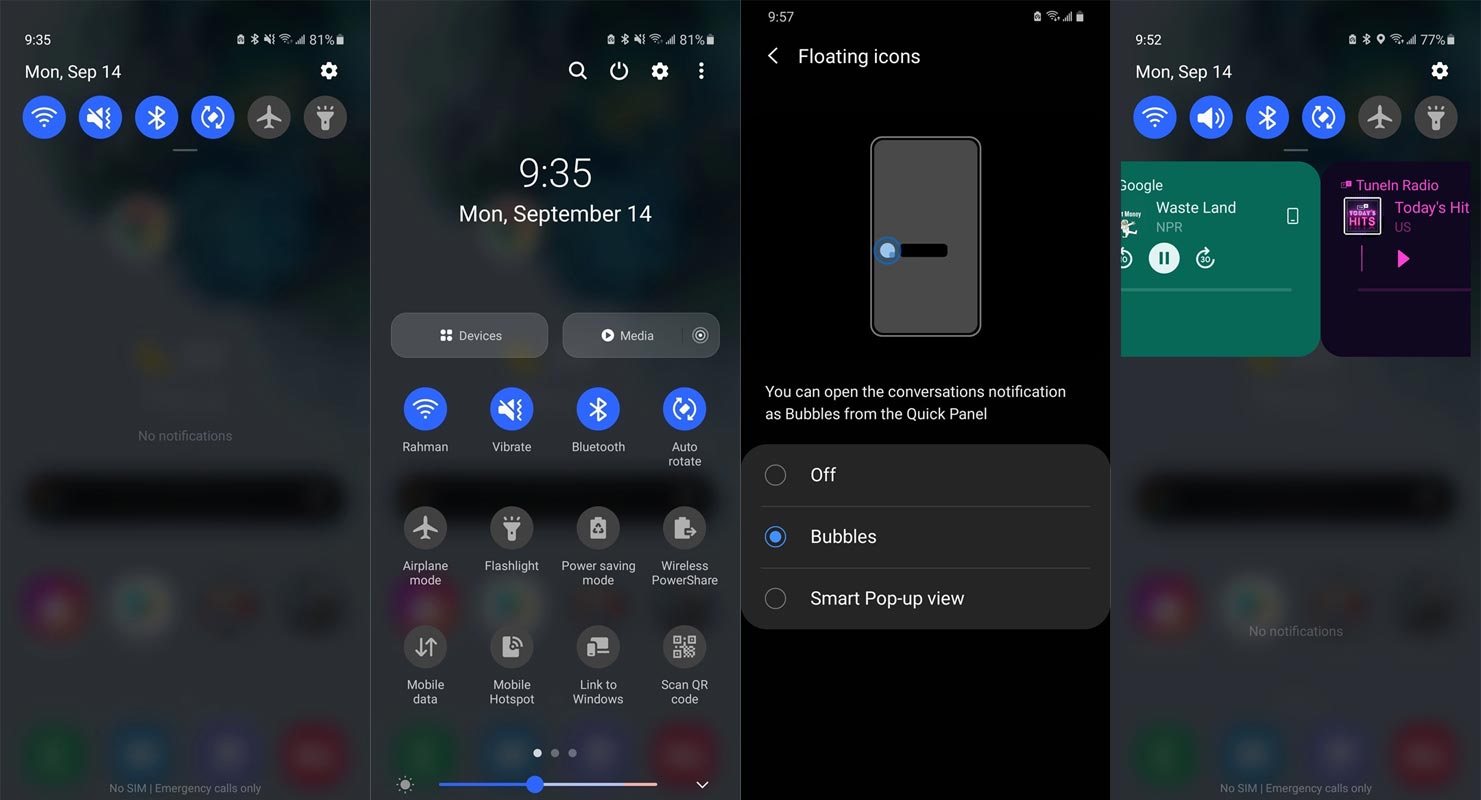 Customization
We can create five categories in the Dynamic Lock Screen with new image categories.
You can now pin or Reorder Samsung Internet tabs with newly added features.
We can arrange the New icons and Lock screen widgets based on our routines.
You can add some limited widgets like usage time in the Lock screen.
An interactive preview is available when setting a wallpaper.
You can adjust the Always On Display and Lock screen easier than the Android ten slide.
We can add a call background to see a picture or video when we make or receive a call.
We can use two different Digital Wellbeing personal and work profiles.
Home screen and Lock screen
Like Tap on, You can Turn off the screen by double-tapping on a Home or Lock screen space. Go to Settings > Advanced features > Motions and gestures to enable this feature.
Now you don't have to search for the available widget on Home Screen. You can create widgets by long-press the app and moving the widget to the home screen.
On the Lock screen, tap the clock area to see additional widgets like Calendar, weather, and music.
Calls and chats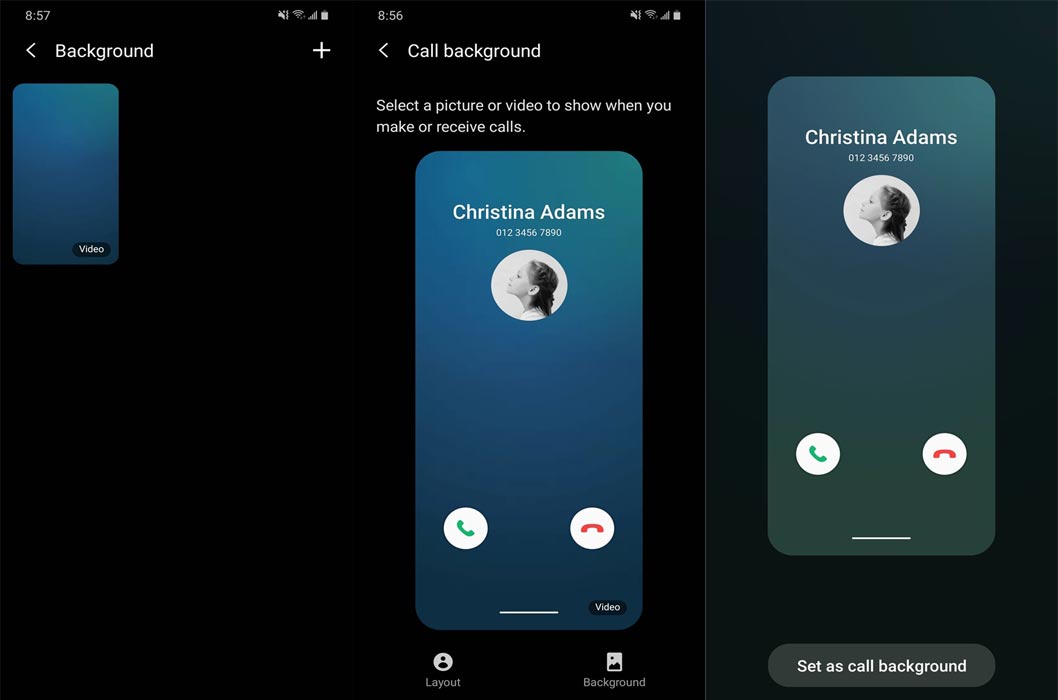 The new update can see individual contact conversations separately in the notification panel. Currently, it works with Messages and your favorite chat apps.
The identification and Remove duplicate contacts stored in the same account in Contacts. The storage period for deleted contacts has been extended from 15 to 30 days.
Now you can edit multiple linked contacts from a single screen.
A trash folder is added in Messages to store recently deleted messages for 30 days.
Pictures and videos
With improved autofocus and auto exposure, you can take pictures more quickly.
The Basic Edit feature is added within Gallery. Now, You can view, edit, and share pictures and videos more easily from the Gallery.
With new search features and categories in the Gallery, You can find pictures and videos more quickly.
You can reverse the editing of photos even if you save the current settings.
Settings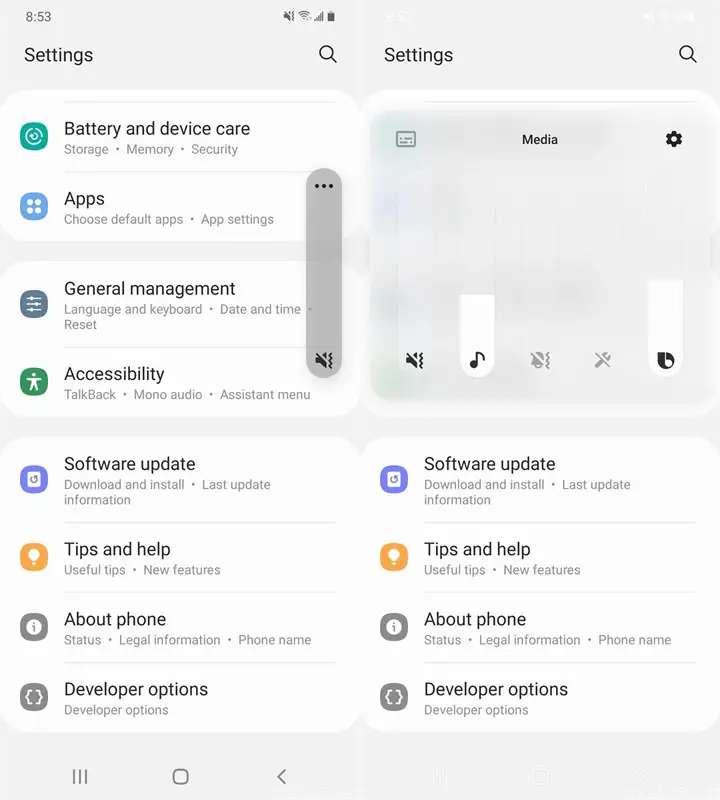 Settings are optimized as per the user's feedback. It has a new, more straightforward look and feels. Your Samsung account is shown at the top, and Home screen settings are now easier to access.
You can easily find new Search features with the enhanced Search feature in the settings. You'll get better results for synonyms and common misspellings, and you can tap on tags to see groups of related settings.
With Quick settings, buttons have been reduced to provide only the most commonly used features. You can also add buttons to create your own customized quick panel.
Samsung Keyboard
I Improved the keyboard layout with identified input to provide a larger space bar when entering web and email addresses.
You can reorganize Keyboard settings, making accessing frequently used settings easier.
Now Samsung Keyboard can support up to 370 input languages.
Samsung Keyboard can now detect where to paste the copied images and texts based on the cursor position.
When you use a text-based emoticon, Your Mobile will suggest the correct Emojis.
Productivity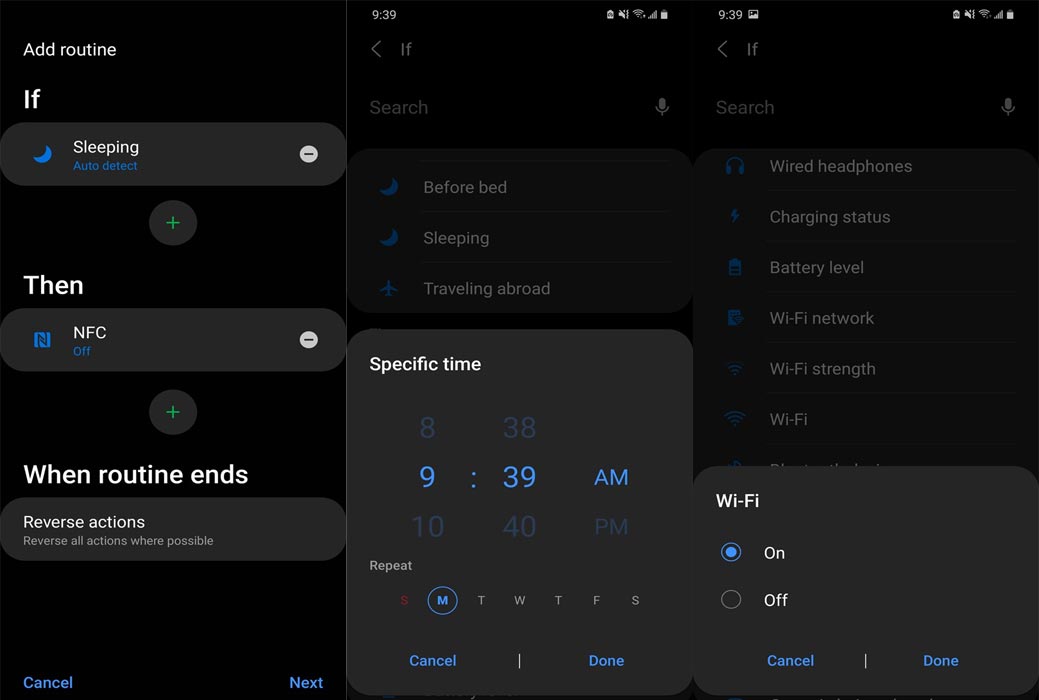 It will recommend new routines based on your daily life and usage patterns. When you don't like new practices, Bixby Routines provides a setting to return everything to how it was before the act ran.
We can hide the status and navigation bars for a more immersive experience during webpages translation in the Internet apps and quickly translate webpages.
When your Mobile finds you are dealing with too many pop-ups or notifications, It will prompt you to block websites.
You don't have to separate cloud storage apps to access your file. We can browse and select cloud drive files from the file selection screen in My Files.
Delete cache files in My Files without a separate app to free up storage space.
Instead of showing separate tabs or boxes for the same Events with the same start time are displayed together in the month and list views in the Calendar.
You can use your phone or tablet app icon layout in Samsung DeX to know where everything is.
You can open the touchpad from the navigation bar on your phone or tablet and the navigation keys.
Media and device control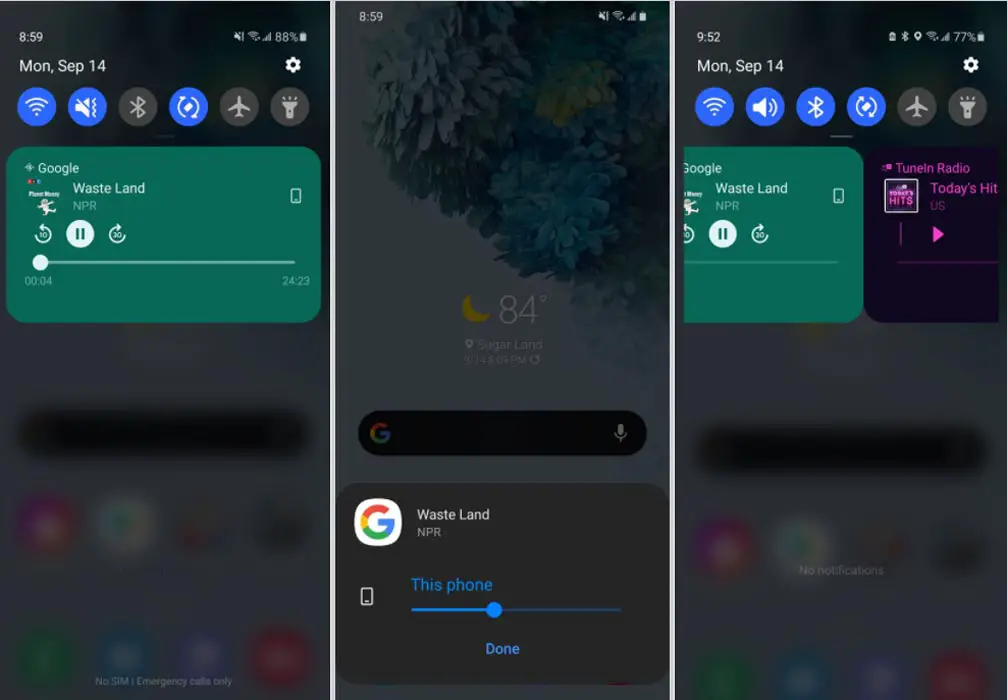 Now you can see the full media controls and change the playback device from the Notification bar.
Identify and improve your digital habits.
You can get weekly reports based on your activity and Improved Digital well-being.
Accessibility for everyone
The enhanced Accessibility feature can give you audible input feedback even if Talkback is turned off. So, You can get feedback for pre-installed settings; You can get the dynamic response for your keyboard inputs.
Stronger privacy protection
When the app doesn't use the special permission for long, it revokes the consent.
Additional improvements
Like in old times, In Clock, you can hear the alarm's time and preset name read aloud when an alarm rings.
To get the latest features, some apps must be updated separately after the One UI 4.1 update.
Select the Gallery or My Files files, tap Share, and pick the app copy to share the SD storage permission adequately.
Wi-Fi Direct is no longer available. You can still receive files using Wi-Fi Direct. You can use Nearby Share instead.
We can't use Chromecast using Smart View. We have to use Google Home instead.
Wrap Up
Selecting the correct Firmware is the Major step in this process. Based on your country or region, choose Firmware. It is a Manual ODIN process; You can flash the latest Version. But if you use the sideload method, you should flash the next Version of your mobile Firmware, or the process may brick your device. There are plenty of features added. Improved gestures are one of the best features of this Version. If you can't find your region, you can flash the Samsung Galaxy S20 5G Android 12 firmware near the area. But, It should be within the same model number. After the flash, you can contact your Mobile Operator and configure your Network settings. There is a reason for Custom skin OS manufacturers not doing regular patch updates. According to company stats, Only a few people worry about software updates.
Samsung Exclusively added some extra features compared with One UI 2.5. If you already use Custom ROM, use this new OS for some weeks. It will surely give you a unique experience.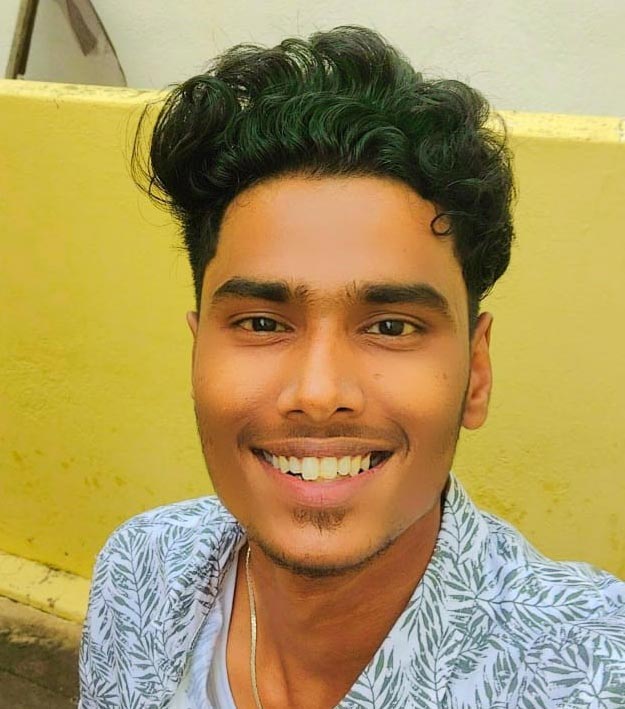 Arun Karthick is a highly skilled and versatile individual with a computer science background. He completed his undergraduate degree in this field and has since worked as an Android developer. Arun is known for his expertise in break dance and is highly regarded in this field. In addition to his dancing abilities, Arun is also a mobile hardware-level technician, making him well-rounded. He is known for his intelligence and is considered an intelligent individual in his professional and personal life.