Asus ROG Phone II (2) is a Game exclusive phone. To provide some unique features and Customization, Asus have to deliver specific UI for this device. But, they don't put you in the box and stuck with their Zen UI. You can choose the UI between Stock Android Experience and Zen UI based on the Pie 9.0 Android version. Both Can work better. Since it is a gaming phone, Custom ROMs may not give that many options, and Customization like Asus did. When you root your mobile, It can perform Well depending on the modifications you did. But, sometimes, the result is not like what you expect. In those situations, you need to flash Stock ROM to repair your mobile. Here below, I mentioned all the possible methods for Different Situations.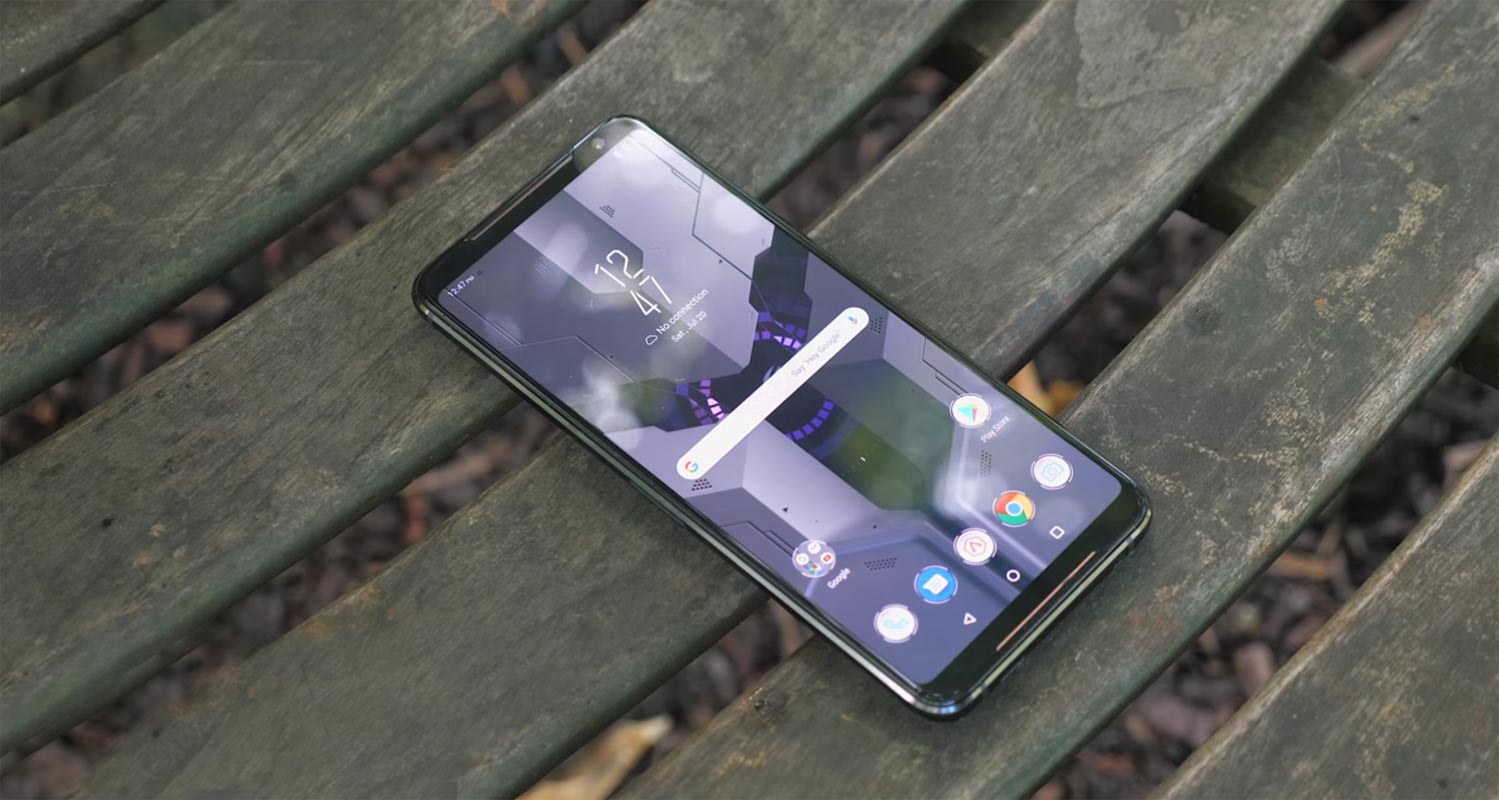 When you have live condition mobile use Internal Memory or Stock Recovery method. When you can only access the fastboot, choose the ADB method. Rooted users must flash Magisk after the firmware flash, Or Else you will lose root access.
Pre-Requirement Steps
You should perform these steps before starting the process.
Run a backup
Always and always, you must run a comprehensive backup of all files, documents, and data on the Android device to be worked on. While the action may be done by a professional, if there be any mistakes, all data on the Mobile will be lost.
So, to be on the safe side, do run a backup first before continuing.
Charge the device fully
A lot of people will say you should charge the device up to 50% battery percentage or more. We recommend a fully loaded mobile so that there won't be any stories.
Download ADB drivers, and ROM
Yeah, it is essential. You must download and install the ADB drivers on the PC, which you'll be using for this action.
Download Asus ROG Phone II ROM below. Copy this file to ADB Folder.
Flash Firmware Pie 9.0 in Asus ROG Phone II (2) devices
Official OTA Method
If you want to update a security patch to the current month. Don't go for the manual method. Try this Automatic method.
The process is straightforward and simple;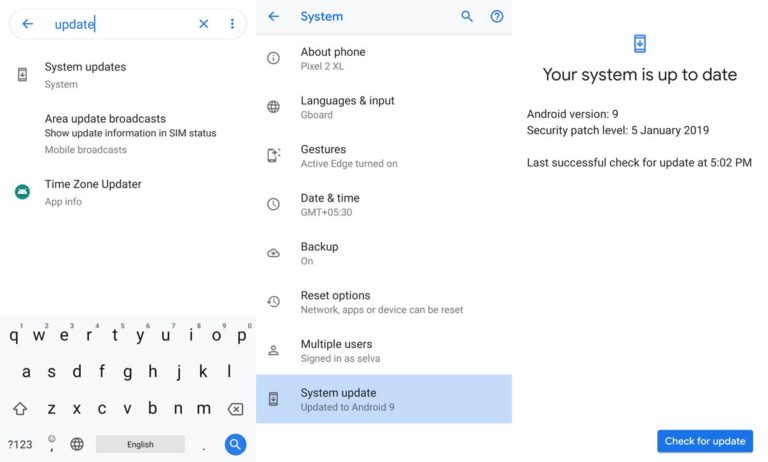 Go to your device setting menu and scroll down to the bottom

Tap on "Software Update"

You may have to refresh the page to start the OTA upgrade process.
Manual Method
Using Internal Memory Method
This method doesn't require  PC support, download, and installs within your mobile. It will work only with Stock firmware installed on your mobile. If you are already using Custom OS, move to the next method.
Download firmware to your mobile, Rename it to UL-firmware.zip, and copy it to your Internal Root Memory. Copy>> Internal memory. Don't put in any folder, and Don't change the name of the file.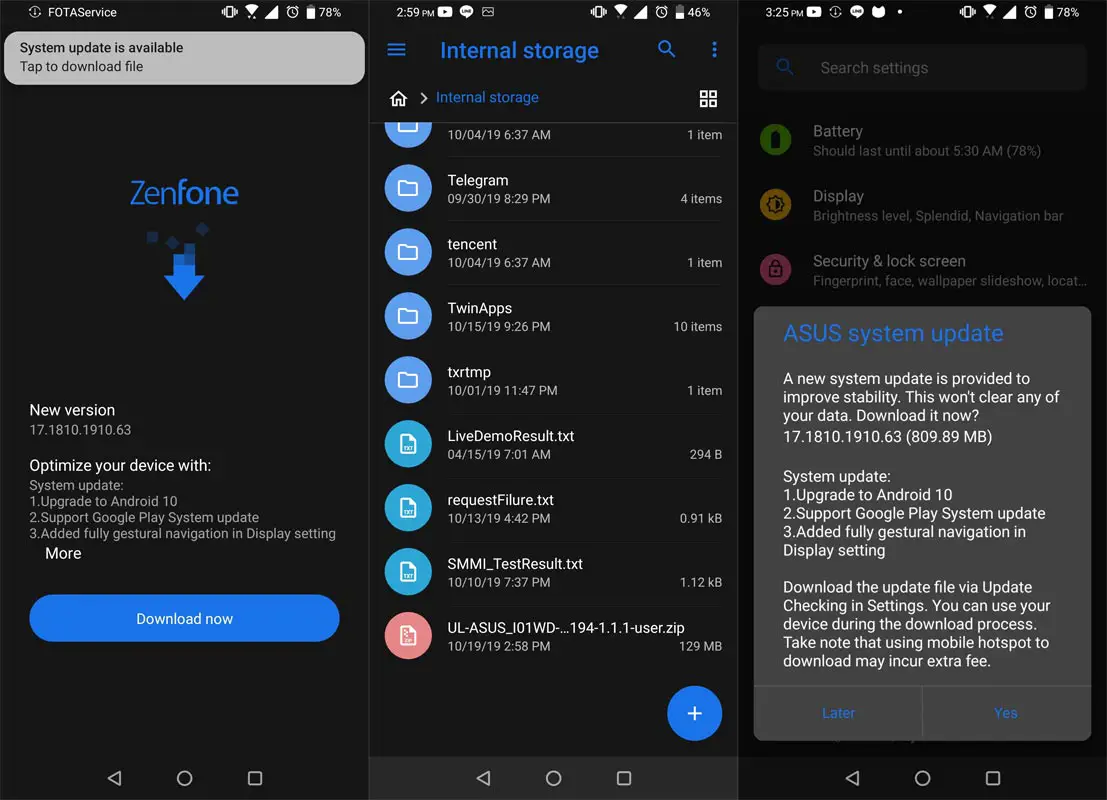 Restart your mobile; Your mobile will get the update notification.

Tap on "Software Update"

You may have to refresh the page to start the OTA upgrade process. Instead of download from Server, this update process will update from your Internal memory.
Using the Stock Recovery Method
Download firmware from the above link and copy it on your mobile.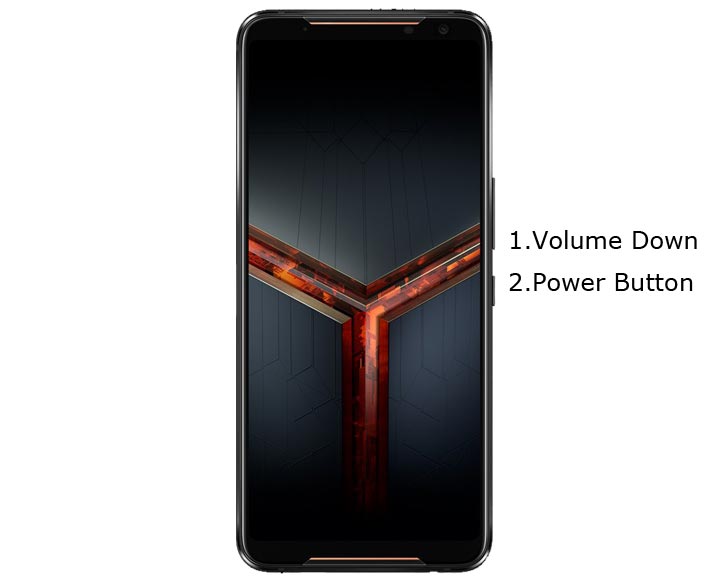 Switch off your device. Then, enter into Recovery mode. To do this, press and hold down the Volume Down+ Power buttons at the same time for some time.
Press the Volume Down button to continue when you see the warning message.
Select "Install from internal storage." select the storage where you downloaded your firmware file.
Wait for the process to complete. Don't interrupt your mobile during the process.
Using ADB and Fastboot method
This method requires PC support; You can also use this method to use Stock ROM If you are using Custom ROMs.
Copy your downloaded firmware to PC and rename it to firmware.zip. Copy those files to the folder where you installed ADB and Fastboot.
Switch off your device. Then, enter into the Stock Recovery mode. To do this- Press and hold down the Volume Down + Power buttons at the same time for some time.
Press the Volume Up button to continue when you see the warning message.
Now, connect the Asus ROG Phone 2 mobile to the computer via USB cable.
In Your Mobile stock recovery, select "Install from ADB."
Launch the fastboot on your computer. Open a Command prompt on your PC and type below command.
It should display the connected devices. If you didn't get the Mobile, restart the command prompt and Disconnect and Connect your mobile. If you are detected, type below commands.
adb sideload firmware.zip
The command will install all the files. When the process complete, It will reboot your mobile.
TWRP Recovery Method
This method is for those who are using Custom Recovery. Full TWRP Backup on External storage is necessary. You will lose All Data.
Download firmware from the above link, Magisk.Zip, and Copy it in your External mobile storage (OTG Cable). Don't copy it in your Internal Storage. We are going to Wipe the entire mobile Internal memory.
Switch off your device. Then, enter into TWRP Recovery mode. To do this, press and hold down the Volume Down+ Power buttons at the same time for some time.
Select Wipe->Advance Wipe->Select System, Dalvik Cache Data. (Will Wipe all Data Including user Data)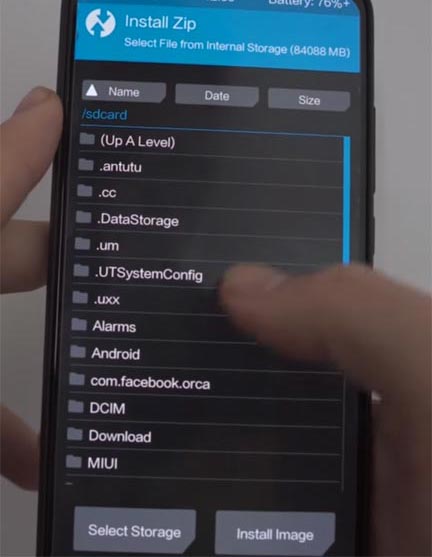 Return to Home of TWRP select Install.
After the Installation, Install Magisk.zip.
Check Firmware
Since you have just flashed new firmware to your Asus ROG Phone 2 device, you may want to check if the firmware is correctly installed or not. Follow the step below to check your device firmware version.
You can check the firmware details >>> settings >>> about >>> version.
Asus ROG Phone 2 Pie 9.0 Features
There are plenty of features added in the Android Pie 9.0 version, compare with the Nougat, Oreo versions. Here I mentioned some important features. Unlike other mobiles, you can choose between two UI- Stock UI and Zen UI. Below mentioned features may or may not available based on your UI selection.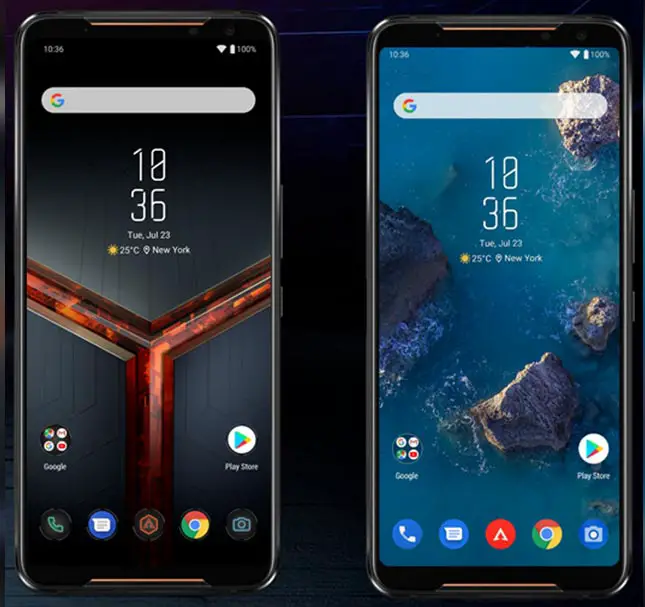 Gesture Features
Swipe tray up for the app tray
Single tap to return home
Long press to activate Google Assistant
Swipe right to flip between the last two apps. You can refer to a lot of Gestures.
Notifications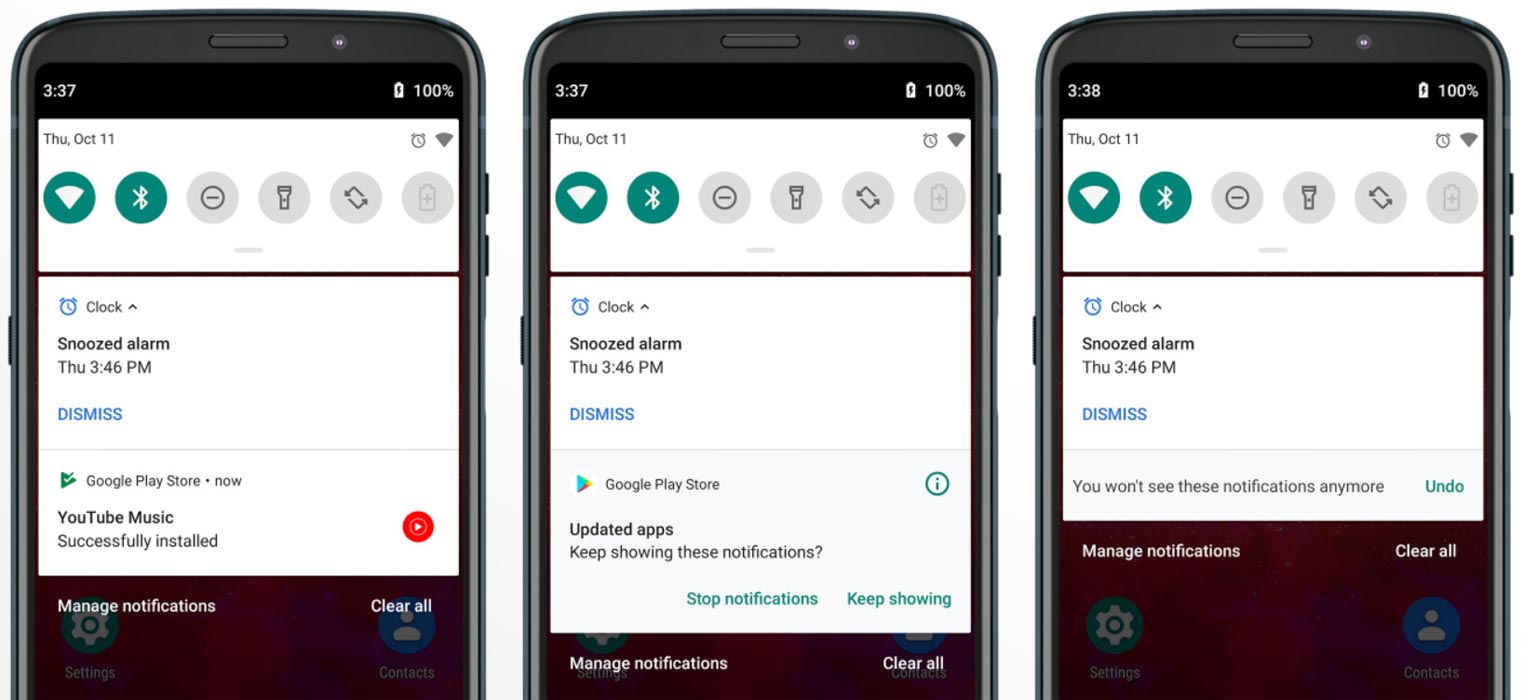 Now you can disable some unwanted notifications based on your explicit frequent. If you clear notifications without reading for some specific apps, based on your usage, the system will ask to disable for the separate app.
Adaptive Brightness
Based on the environment, your device can automatically adjust the Brightness. To enable this go to Settings >> Display >> Adaptive Brightness
Battery Manager
If you enable the Battery manager, you can restrict apps that use unwanted power in the background.
Always On Display
New clock styles have been added, Charging Information is also available.
Settings
Menus have been reorganized to find every essential and frequent usage easily.
Phone
Contacts
Now you can manage contacts from various accounts with a new drawer menu.
Camera
Enhanced features are available now with AI Features.
Gallery
Photo Editor App Available.
Easy Screenshot in Power Button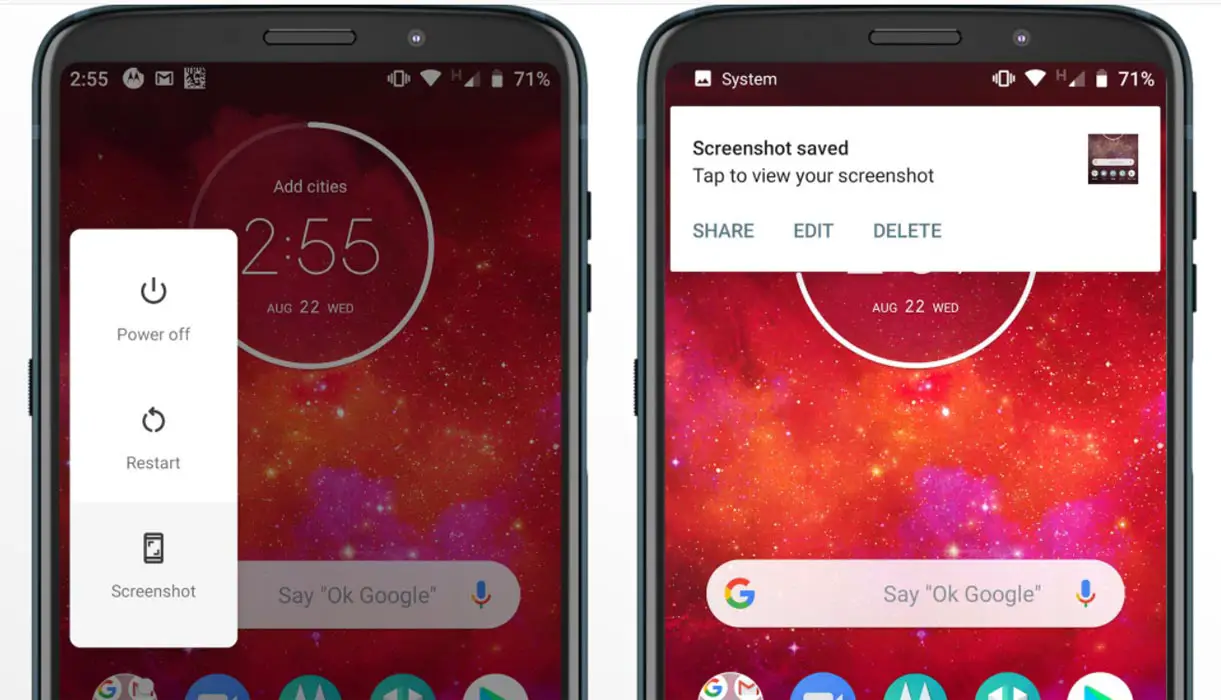 Now you can easily take a screenshot using Power Button. Press Power Button >> Screenshot.
Other Exclusive Features
Enhanced Network connectivity to play Games in a Stable way.
The Thunder Touch feature is added to provide excellent Touch experience.
Added extended VoLTE feature
Added Panorama feature for the camera
Exclusive Zen UI Features
Final Words
If you are in Stock firmware, Use the Internal memory update method. It is comfortable and safe; You can update like a Regular OTA Update. But if you were already using Rooted devices, You can try TWRP based Method. Don't download any third-party apps; sometimes, it may trigger the updates process. There are a lot of new Gestures available in this Update, try them also. In my opinion, Asus ROG Phone 2 near Stock Android is better to compare with some other Custom Skin OS. So try to use this OS instead of a Custom OS. But the decision is your choice…:)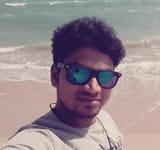 Selva Kumar is an Android Devices Enthusiast, Who Can Talk and Write About Anything If You Give a Hint About the respective devices. He is a Computer Science Graduate and Certified Android Developer, Making His Career towards this Technology. He is always eager to try new Android devices — not only Software level but Hardware-level Also. Beyond this, He is a Good Swimmer, Guitarist.